Ultimate Basher FLM Maxx build
01-15-2012, 10:13 PM
Tech Adept
Join Date: Oct 2009
Location: Bessemer pa
Posts: 199
---
Looking good man.
01-15-2012, 10:16 PM
---
Originally Posted by
moondoggie
the outer bearings from the tekno kit work for the outside but you need some team associated bearings 15x21x4 for the inners. Then you will need a spacer between the 17mm hub and carrier. If you got just the carriers, on the tekno site they sell the outer bearings and list the size as well i believe
i think im going to see whats needed to make a traxxas cvd work with it. i really like the look of these
cant be that hard, ive made worse things work
01-16-2012, 08:33 PM
---
Thanks Keith

Accord man and I came up with a fix to my problem(and his) at the same time. Measured it all up and found a bearing that will work. It's on its way now. The bearing is an avid 6x16x5mm
01-16-2012, 08:38 PM
Tech Addict
Join Date: Jun 2011
Posts: 506
---
glad yall found a fix, so is it only one new bearing needed to run the traxxas cvd's, there is a guy on the traxxas forums wanting to know and i told him to ask either you or accordman since both of you are in the process of doing it right now.
01-16-2012, 09:04 PM
---
I was going to find a way to get ti to work no matter what. i wanted these CVD's so ida went and had something custom made if i had to.
01-16-2012, 09:59 PM
---
Moondog, it is only one new bearing needed. It's the outer one. Avid sells them for $1.00 each. I can send a link if someone needs it. Bearing size is 6x16x5mm
01-17-2012, 12:11 AM
---
you will also wanna use a differnt 17mm carrier then the one that comes with the Tekno kit. The pin and everythign on the ones provided will require you to drill it out and all kinda crap.
kinda sucks i could have cheaped out and not bought the hubs since i had the Monster Pirate ones from ofna laying around. i'll probably buy another set though since mine are beat up. they just helped me solve an issue so they will be on there for now.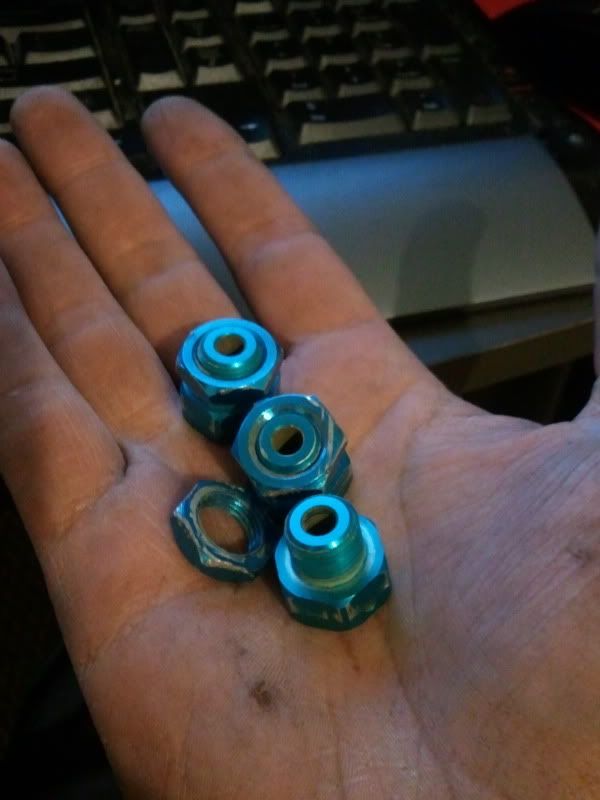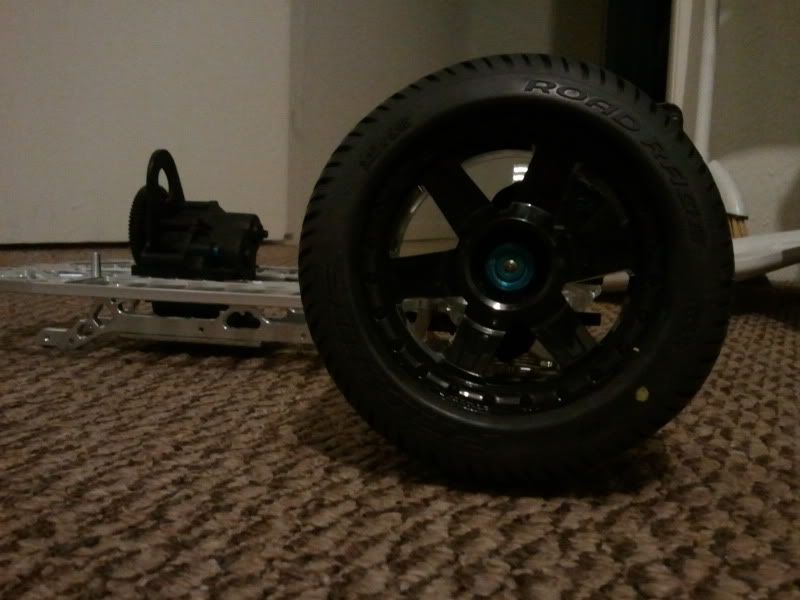 01-17-2012, 05:33 PM
---
Thanks accordman, I will see what I have, and what might possibly work. Sucks that I now have a set of hexes that I won't use.
01-17-2012, 08:43 PM
---
i forgot to post the other pics of it for ya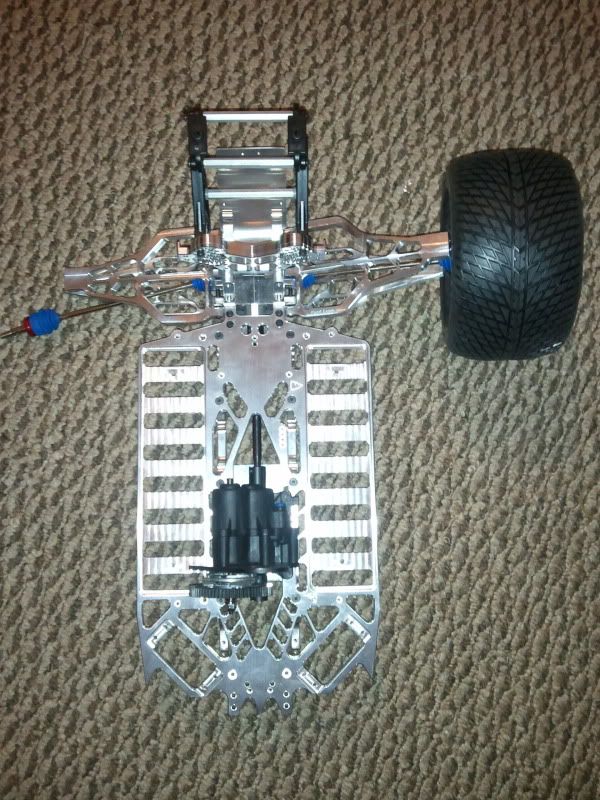 01-17-2012, 09:52 PM
---
Looking good accord man. I would be afraid to drive yours with all that bling, wear some shades when you take it out in the sun
01-17-2012, 10:58 PM
---
ill make a vid of my 11 year old daughter driving it lol
01-20-2012, 10:05 PM
---
Got my bearings today and made some progress.
[IMG]
[/IMG]
[IMG]
[/IMG]
[IMG]
[/IMG]
[IMG]
[/IMG]
[IMG]
[/IMG]
[IMG]
[/IMG]
[IMG]
[/IMG]
Got a little bad news. With the Tekno carriers I have to run truggy wheels. The carrier rubs on the inside of the wheels with standard maxx wheels. This means the UE starr's wont work on this truck. Now worries though, they will look great on one of my next builds.
01-20-2012, 10:48 PM
Suspended
Join Date: Aug 2009
Location: I like cookies
Posts: 2,465
---
Revo wheels rub too?
01-21-2012, 08:09 AM
---
maybe my 1/2 offset wheels are the reason why i dont have this issue
01-21-2012, 08:51 AM
---
If you look in the background you will see a set of stock five star tmaxx wheels with proline road rages, those rub. Those are 14mm hex wheels though, the stock emaxx wheels that have 17mm hexes seem to fit fine. I haven't measured any of it to know what dimensions are different. I will probably get some trenchers or badlands on tech 5 wheels. Also getting a set of paddles because this thing is going to the beach when I go on vacation this summer.