"Toecutter" HPI Baja 4x4 MOD
02-14-2009, 04:02 PM
Tech Rookie
Join Date: May 2008
Posts: 8
"Toecutter" HPI Baja 4x4 MOD
---
(+ tutorial video to make 1 )
Hey All,
Got tired of waiting for a 4x4 Baja so i made my own...95% stock parts, belt drive 4x4 Hpi Baja SS..
Now this just the protoype people..!!!..the 1st run... it will be better and have some nice bling.. i will be making a few kits but you will need all the
stock parts... basically a complete rear end
Has taken me about 2 Months at about 1 or 2hrs day and cost me about $400-500AUD.
The video is of a totally stock SS motor and pipes... stock muffler in the 1st part of the vid and 10mins later...the HPI pipe.... made a big difference..!!
stock gearing also... NO extra holes drilled in chassis and only very minor modding of 2-3 stock parts... the other parts i made from scratch..
....Still needs a belt tensioner, the belt is actually a little tight..hence no need 4 1 yet ...but just had to take it for a spinn...!!!!
I will make alum V belt pullies later... just stoked that she works..!!!!
and cheeeers to Bryce, Snooze and Gerald...for the inspiration
check out the vid and let me know what you think
Heres some of the early pics: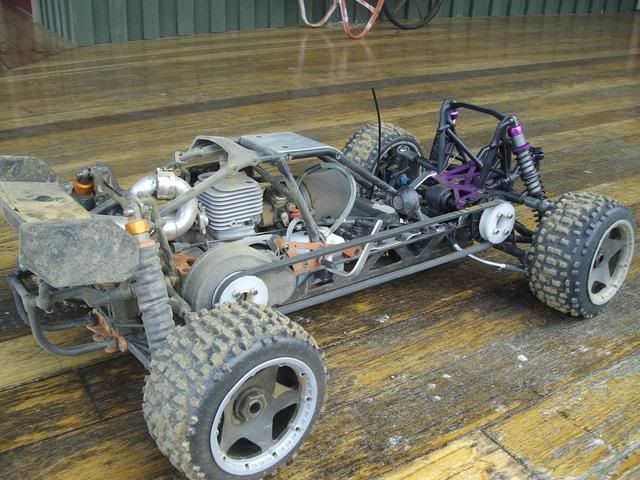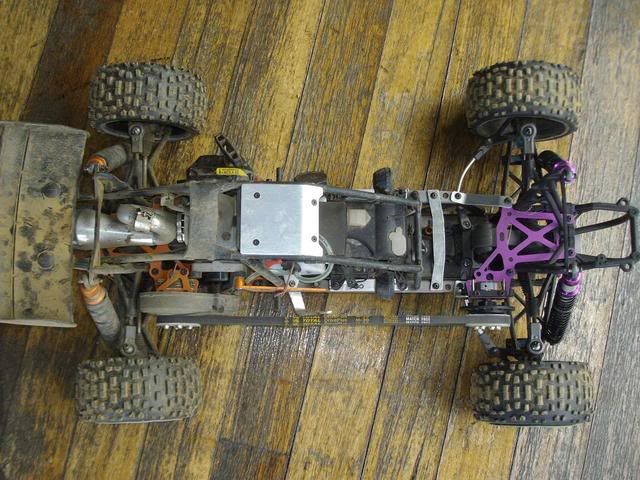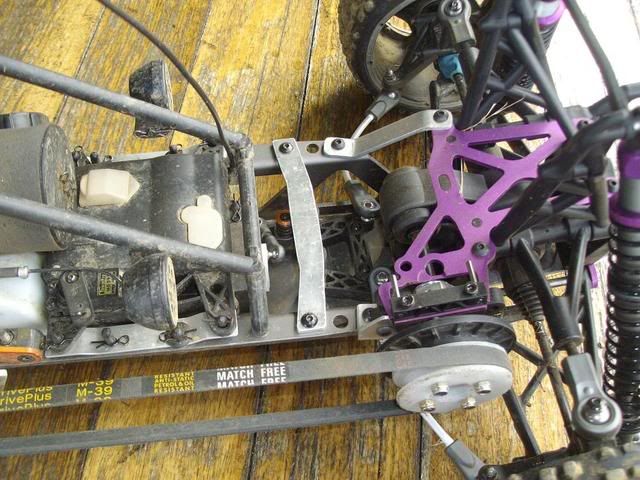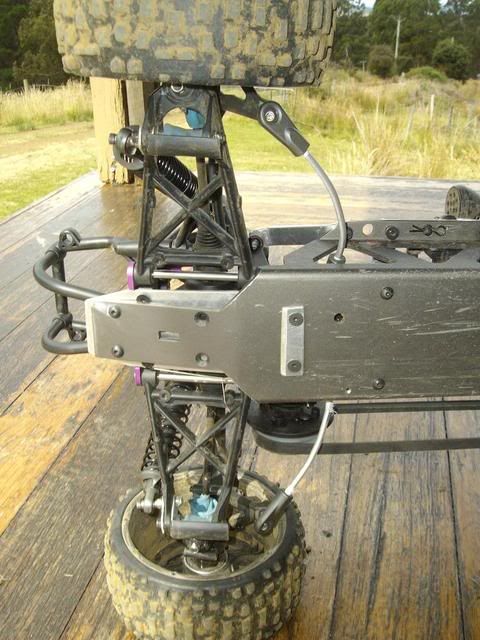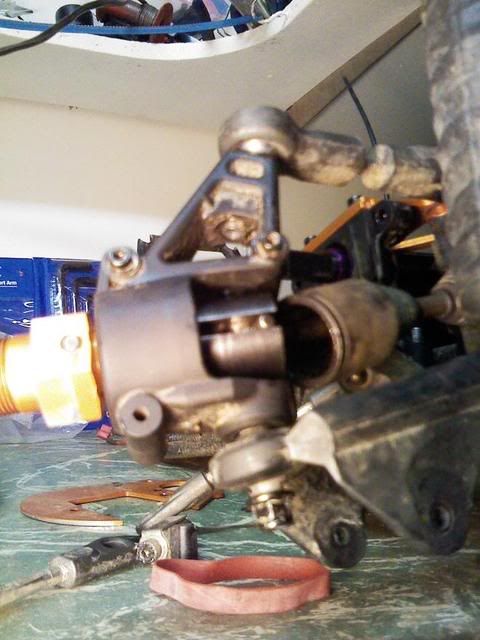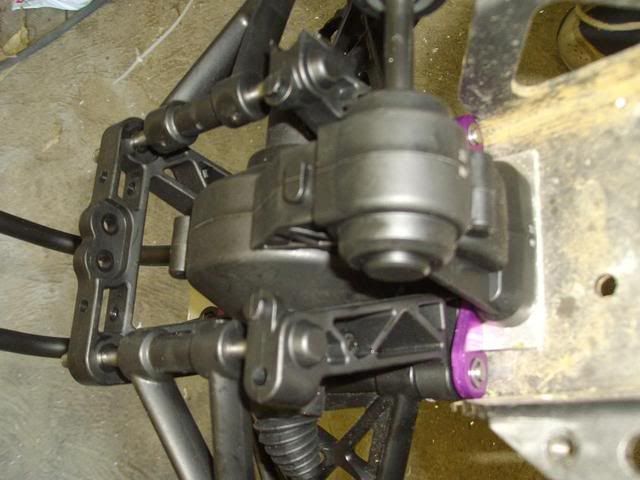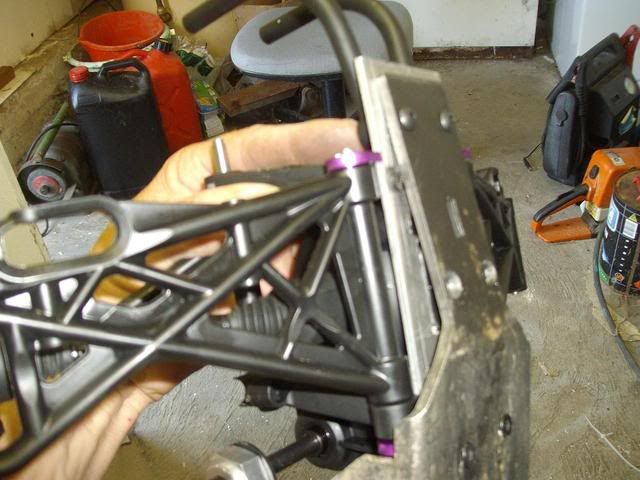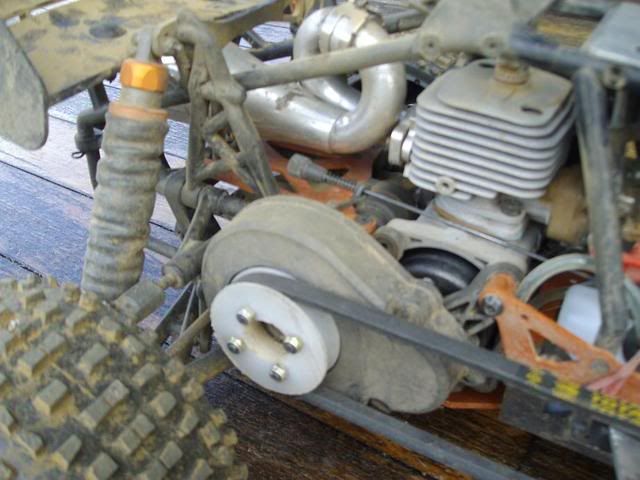 The 1st run video: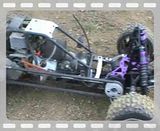 and a tutorial video:
Part 1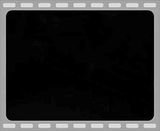 Part2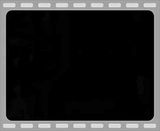 2nd run vid:
Havent had a 3rd run yet...
02-14-2009, 08:15 PM
Tech Elite
Join Date: May 2003
Location: San Diego, CA
Posts: 2,035
---
Let me be the first to say good job
02-15-2009, 03:24 AM
Tech Adept
Join Date: Jul 2008
Location: toronto
Posts: 192
---
SWEET!
now i want a 5t!
02-18-2009, 06:50 AM
Tech Adept
Join Date: Oct 2006
Location: Philippines
Posts: 199
---
WOW
that is cool
Currently Active Users Viewing This Thread: 1
(0 members and 1 guests)
Posting Rules
You may not post new threads
You may not post replies
You may not post attachments
You may not edit your posts
---
HTML code is On
---