my losi mini rockcrawler and indoor course
09-26-2008, 09:53 AM
Tech Adept
Join Date: Feb 2008
Posts: 213
my losi mini rockcrawler and indoor course
---
well, i like looking at others' courses, so i figured i'd post up some pics of my own.
first off i made a bunch of different "tables" of different heights, widths, and lengths out of 3/4" plywood sections with treated 4"x4"s used for legs. just make sure you use enuf legs to support the weight of the rock you're gonna put on them ( i used 6 legs on each table ).
i then made a "ravine" by using two different plywood peices ( both were 2' x 3.5' for my application ) and joined them at a 90* angle by using a 4"x4" as an inside "spine" to screw them togather. i then cut some 4"x4"s with their tops at 45* angles to screw into the plywood sides for legs.
to get from one table to another that has a higher elevation, i made "ladders" out of 2' x 4's and made each ladder a certain length to adjust for the degree of elevation that i wanted. i then placed "flatter" and larger rocks on them and they seem to work well.
i also made smaller "tables" to place on top of the larger tables to vary terrain.
all of the rocks that i used were from my property... it helps when you have 30 acres and a creek to take rocks from!
after i completed my course, i realized that it was a little too small dimension-wise for my ax-10, so i went ahead and bought the losi mrc which fits perfect on my course and allows me to run a bunch of different lines on each "table". my course is a total of 37 ft. in length and an average of 3 ft. wide. enjoy the pics!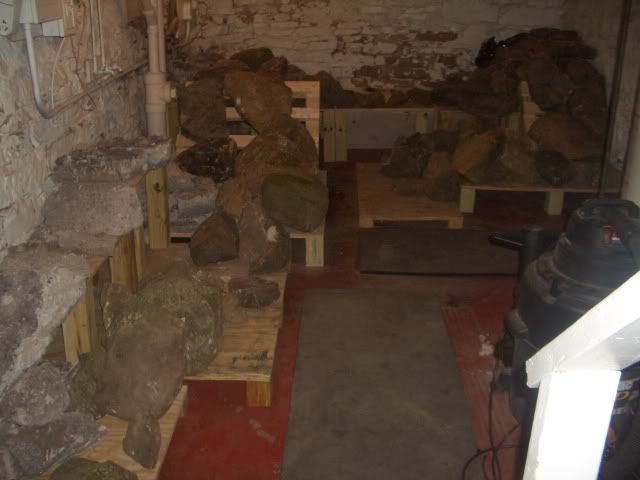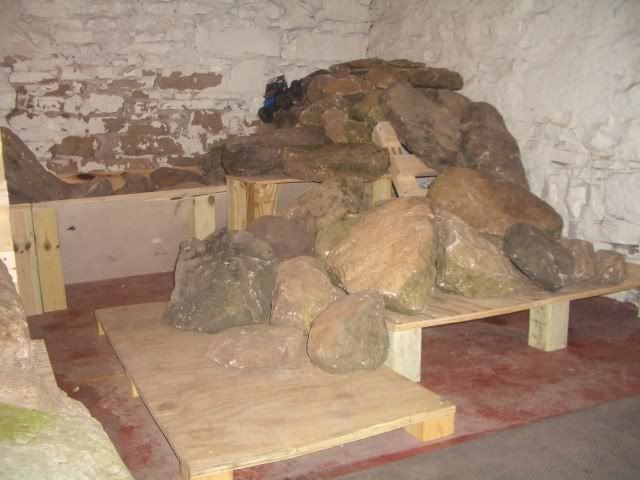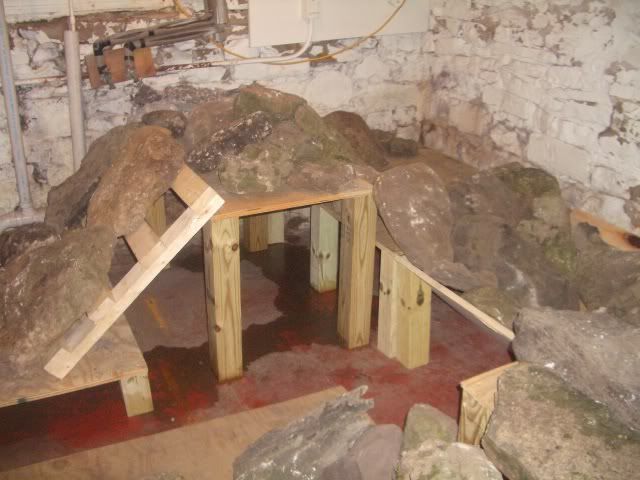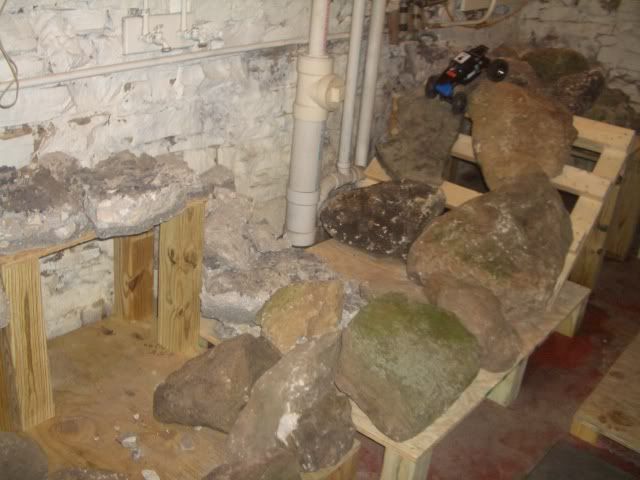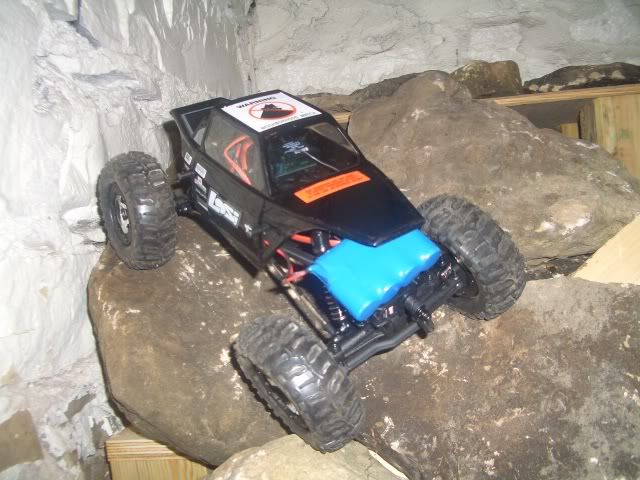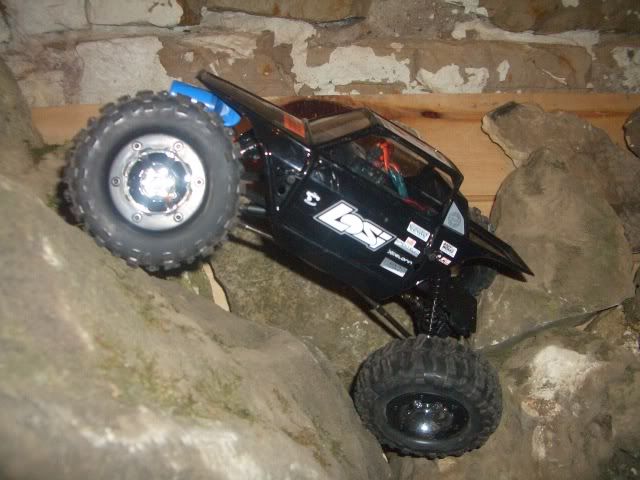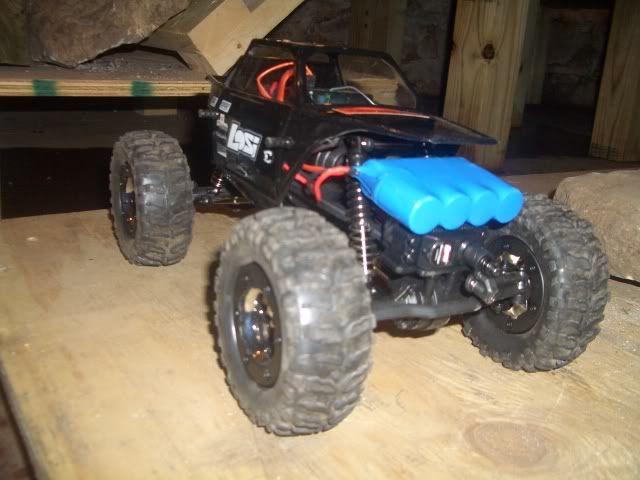 09-26-2008, 10:40 PM
Tech Regular
Join Date: Aug 2006
Location: New Hampshire
Posts: 257
---
Nice course you got there.
09-27-2008, 12:44 AM
Tech Fanatic
Join Date: Jan 2008
Location: Vancouver, Canada
Posts: 795
---
very nice course
great pics too
Currently Active Users Viewing This Thread: 1
(0 members and 1 guests)
Posting Rules
You may not post new threads
You may not post replies
You may not post attachments
You may not edit your posts
---
HTML code is On
---