Wanna-Be-Scaler.....Clod Crawler
03-01-2007, 05:08 PM
Wanna-Be-Scaler.....Clod Crawler
---
Well I bought a HPI Jeep Rubi body and just placed an order with Tower Hobbies for over $100 for this thing. I aslo order one Roof rack and one rack for a spare tire carrier. I already have a snorkle and Jerry Can. Still needing to get a Hi-Lift Jack. I may try to make one myself. Don't know yet. Since I don't have time to build a TLT right now and really don't want to buy more elect's and a scale frame. I'm just making this so I can switch this over on my 2.2 Pimp Cane Leeroy for know. I now it's not perfectly scale, but should still be sweet looking and alittle more fun to drive.
Parts List.
Traxxas Body Mount Posts Front
Ram Rectangular Lights (2)
Ram Lights Tamiya Roll Bar
Parma Fasdark Brown 2 oz
Pactra Polycarb Bright Yellow 3 oz
Pactra Polycarb Candy Red 3 oz
Pactra Polycarb Metal Flake Silver 2/3 oz
Ram Ultra Bright Lites w/White LED
HPI Jeep Ruby Body
Two Roof Racks by Double J from RCC
Snorkle from ORCRC
2.2 Swamp Dawgs
One Spare 2.2 Swamp Dawg
2.2 Wheels
Cooler
Hi-Lift
Shovel
Sleeping bag
Scale Rope
Scale Kayak
and some other small things
Got everything but my Roof Racks in.....Can you say Day light...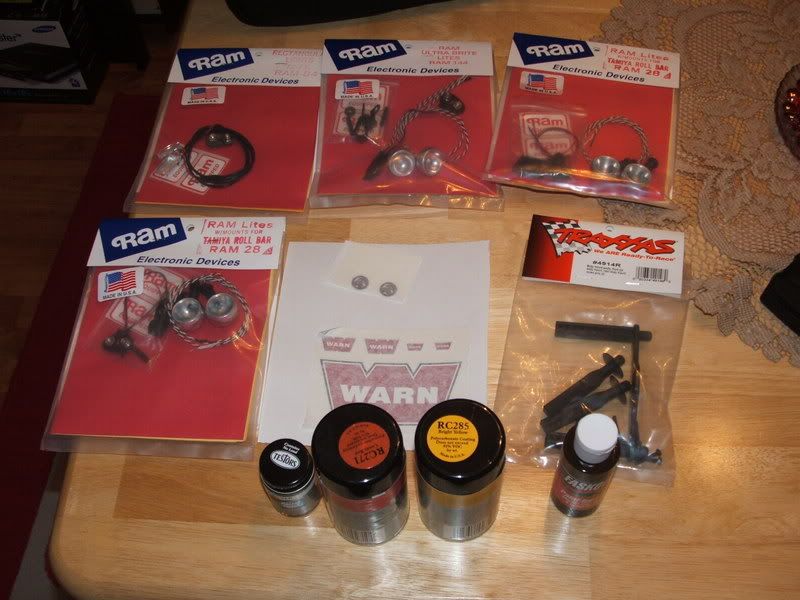 Made the Warn Stickers myself.
The smaller round stickers are my 1:1 Jeep Club stickers.
http://www.ozarksjeepthing.org/forums/
Did you say body Pic's.....
Still need to Add my Stickers like the WARN and Club Stickers to it....You can see that I painted the outside. I Painted the inside mixed browns and blacks.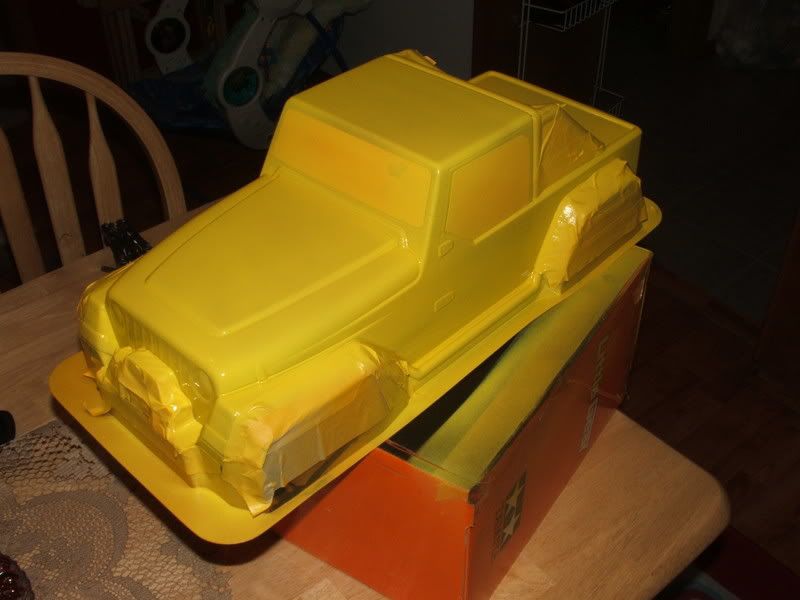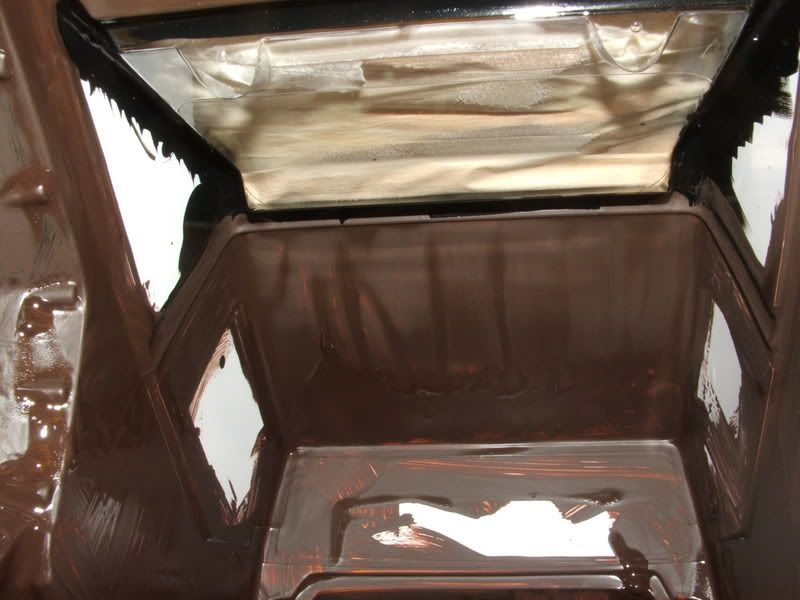 Wheels and Tires with My RoK Rings.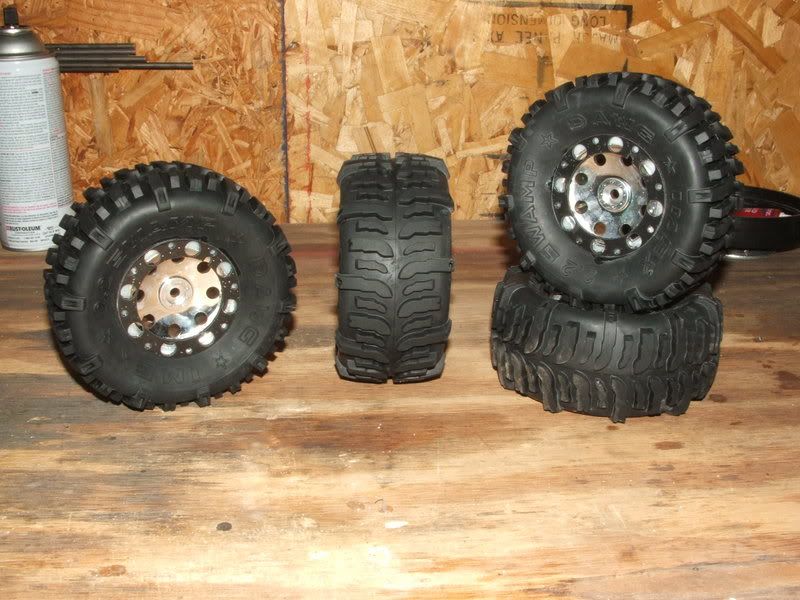 Pic of body before clear, cutting and cleaning of edges...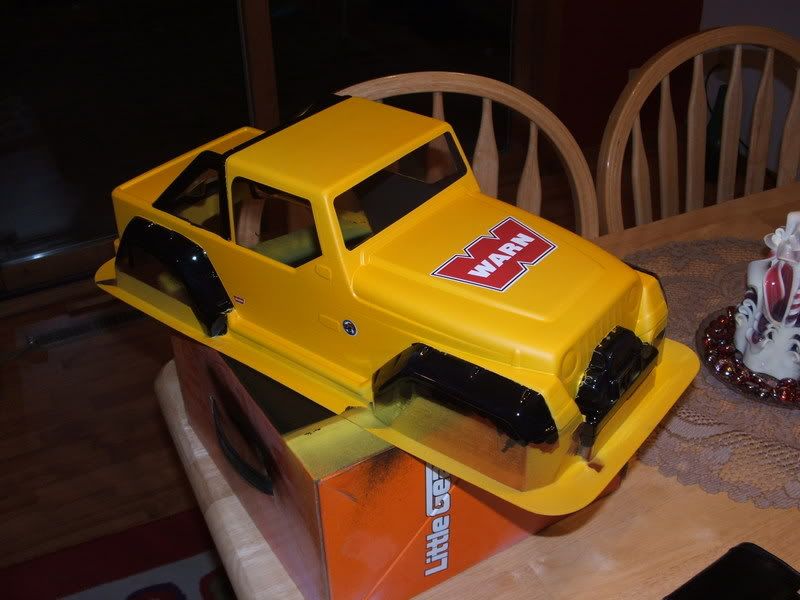 More...Still need to touch up the edges by hand and striaghten a few stickers.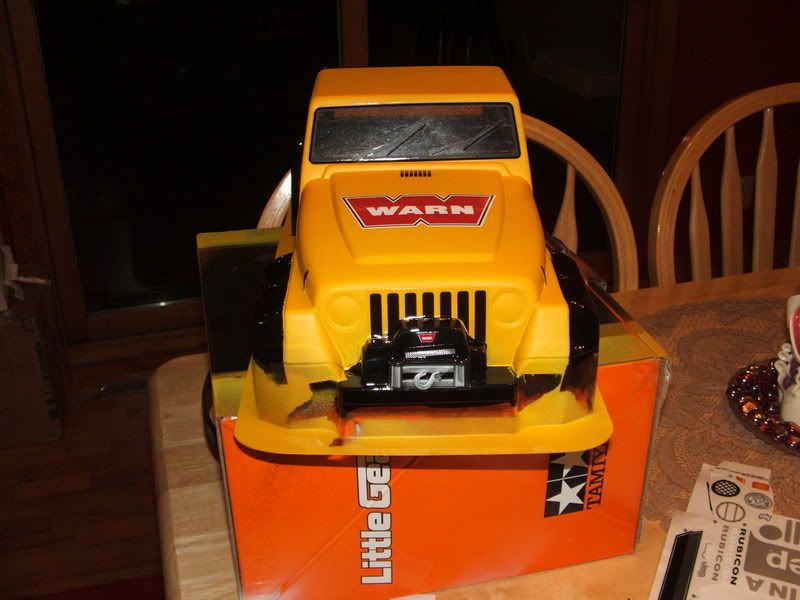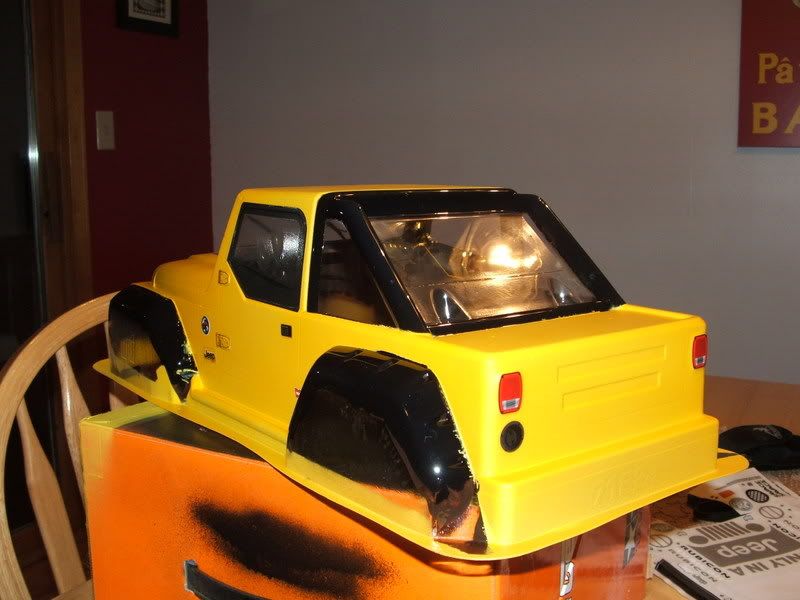 Just about done with the body. I still have a few little details to paint on it. I may add another coat of Future tomrrow night.
Does anyone have an idea how to mount the rectangle RAM lights. I'm using them for Headlights.
Anyway here are some updated pic's.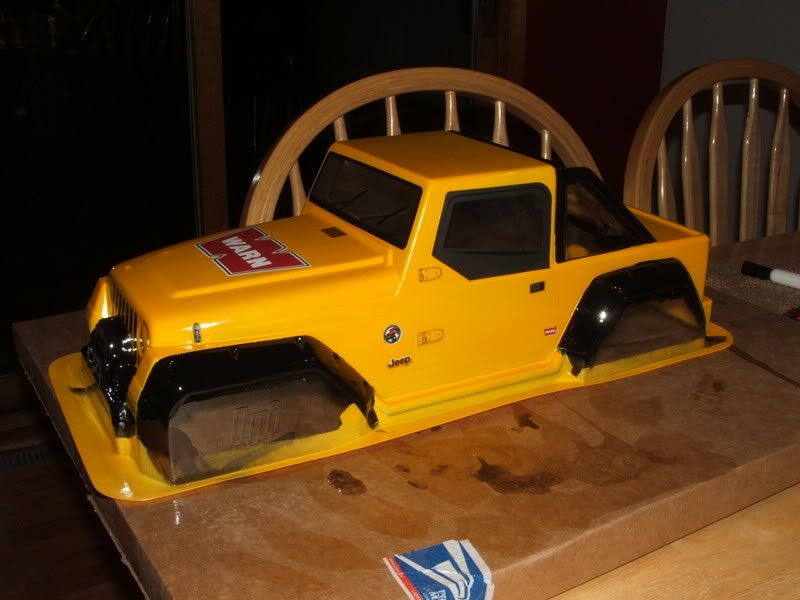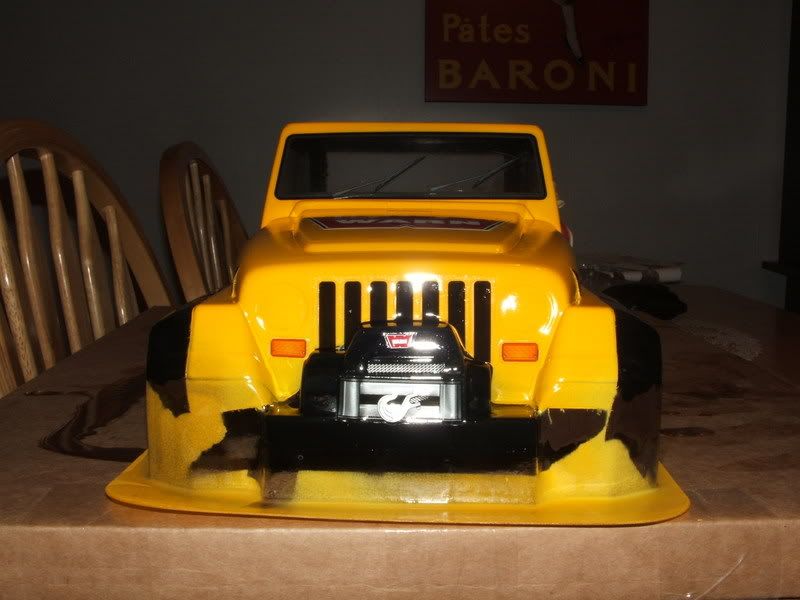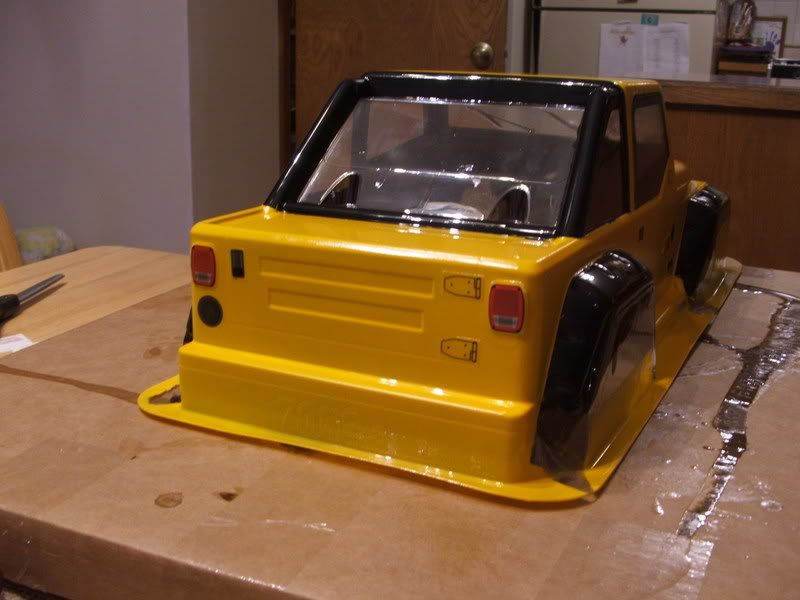 Here's a few shots of the indside of the Body..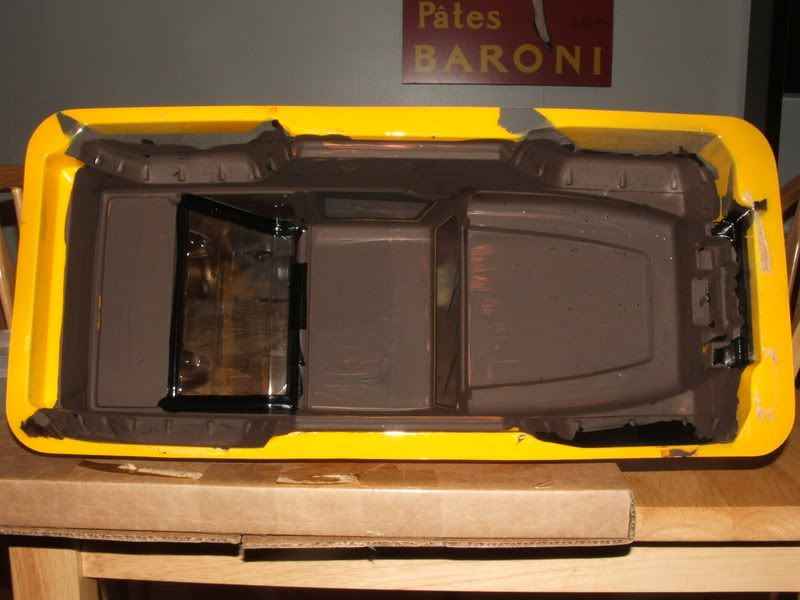 Close up of the Club Logo...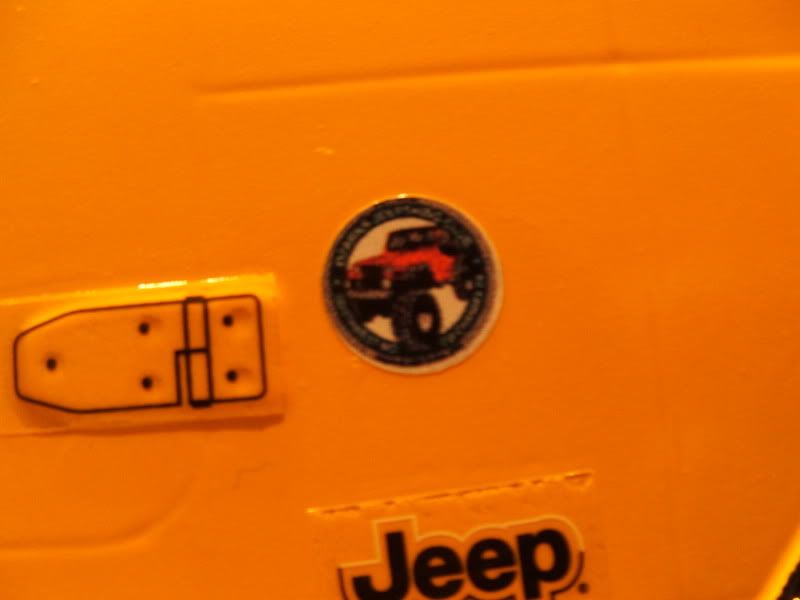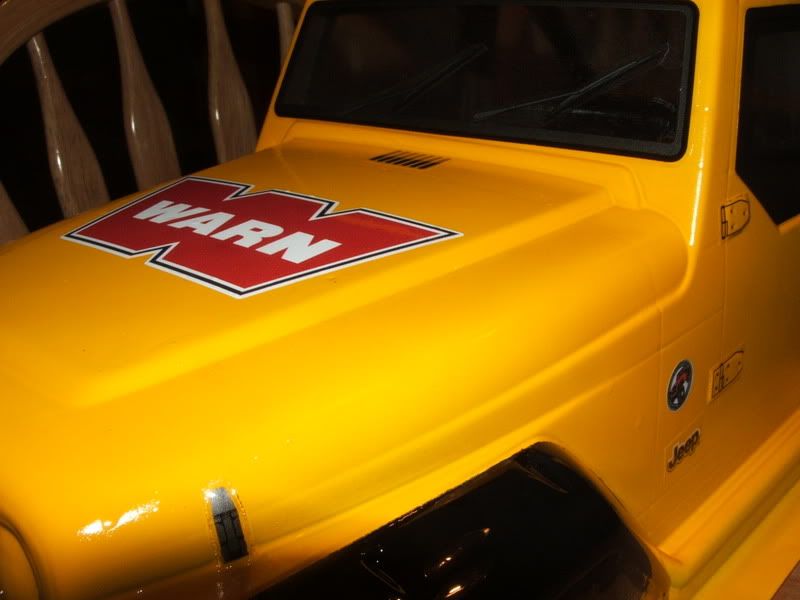 More pic's...I still have 4 lights to mount on the Roof rack and a Trail rack with spare tire...Also waiting on Hi-Lift jack...The Jerry Can and Hi-lift will go on the Tire rack.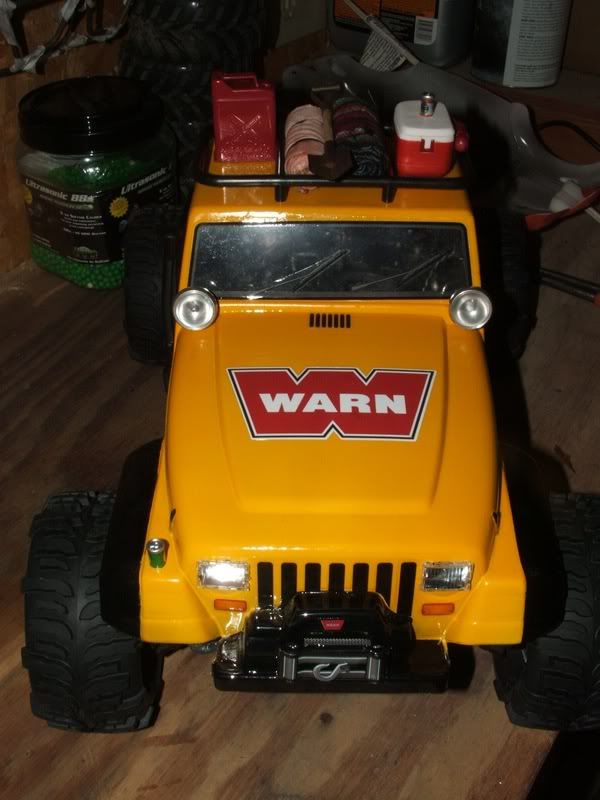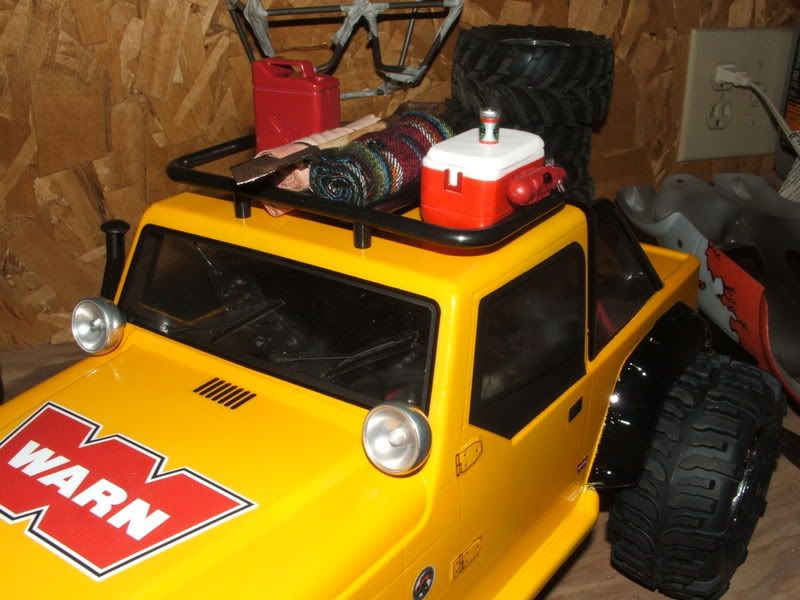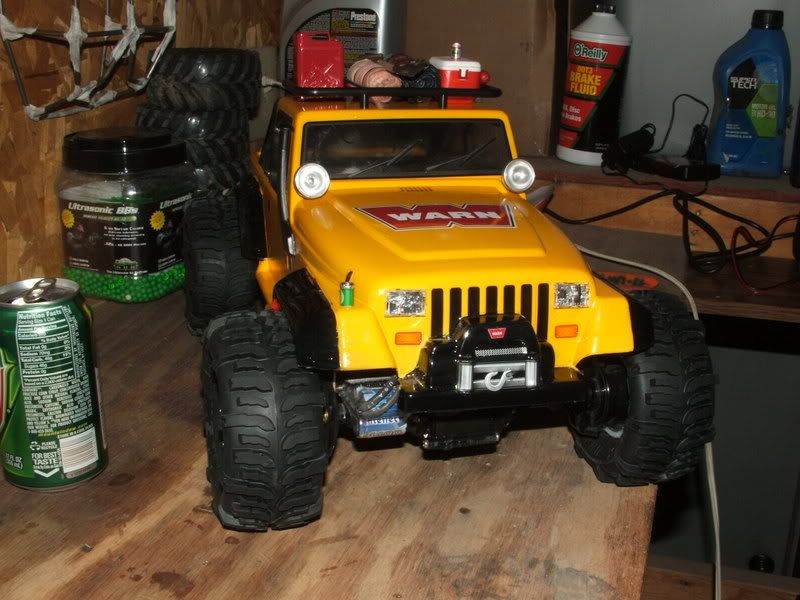 I also made these...Working Tow Straps
I just found these at a Local Store. Just a few bucks each. Not Bad."thumbsup"
Got the Spare tire and rear Trail rack mounted.
Also had to add one of these.
More pic's coming soon....
Some Roller Pic's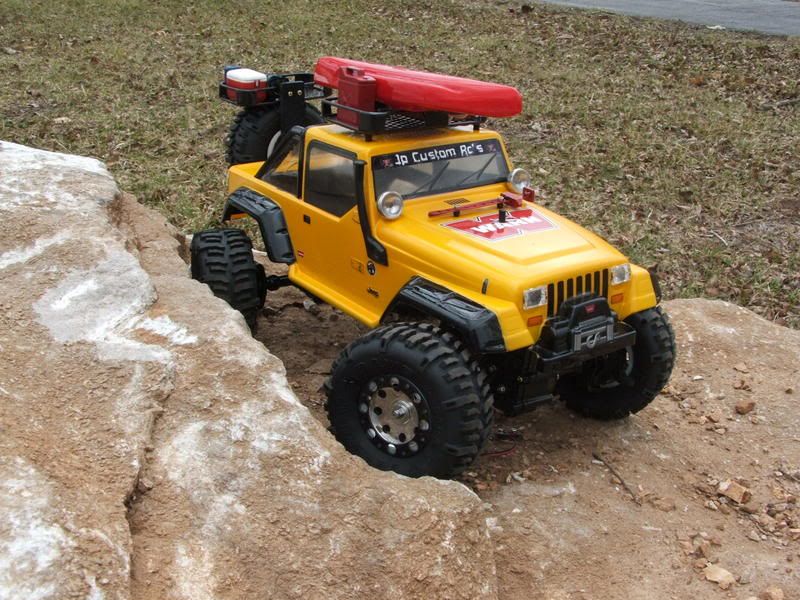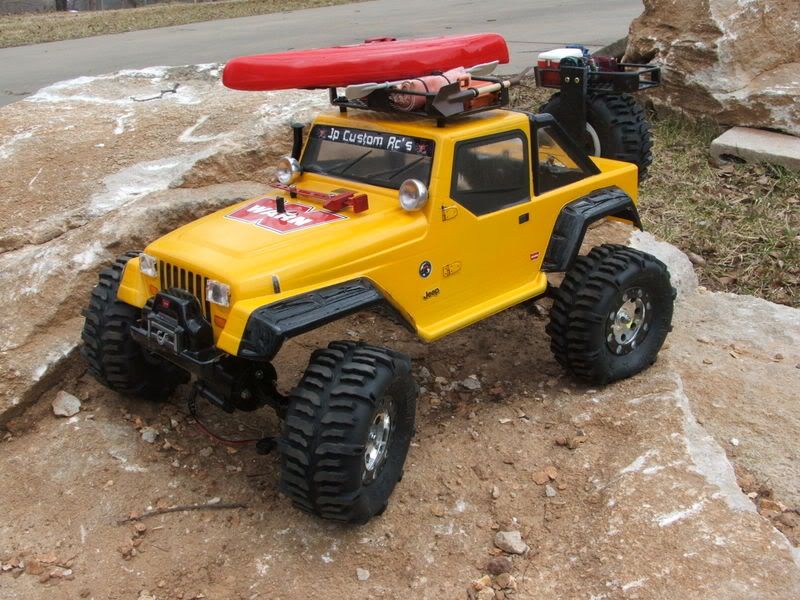 A few more Pic's.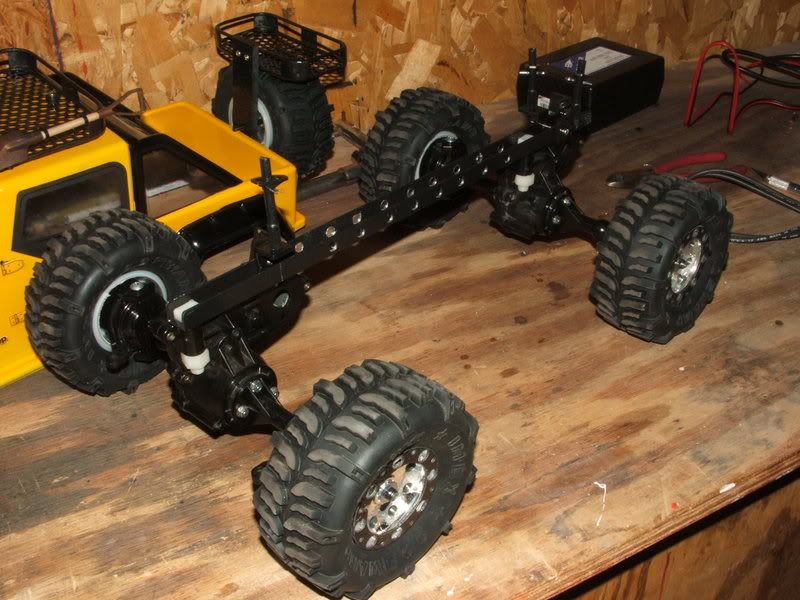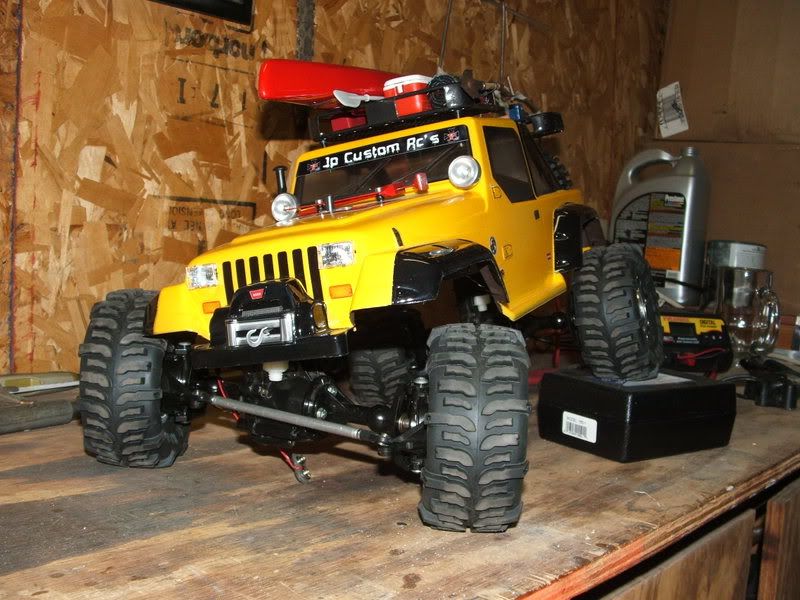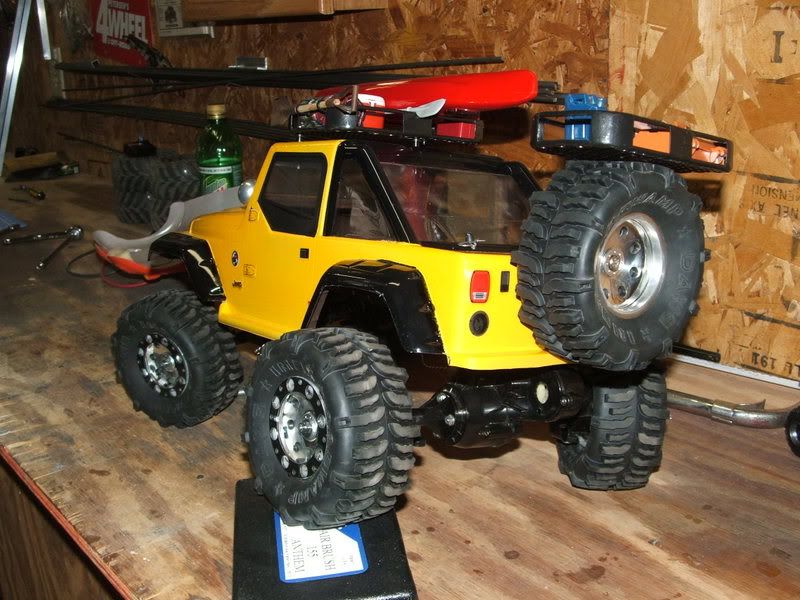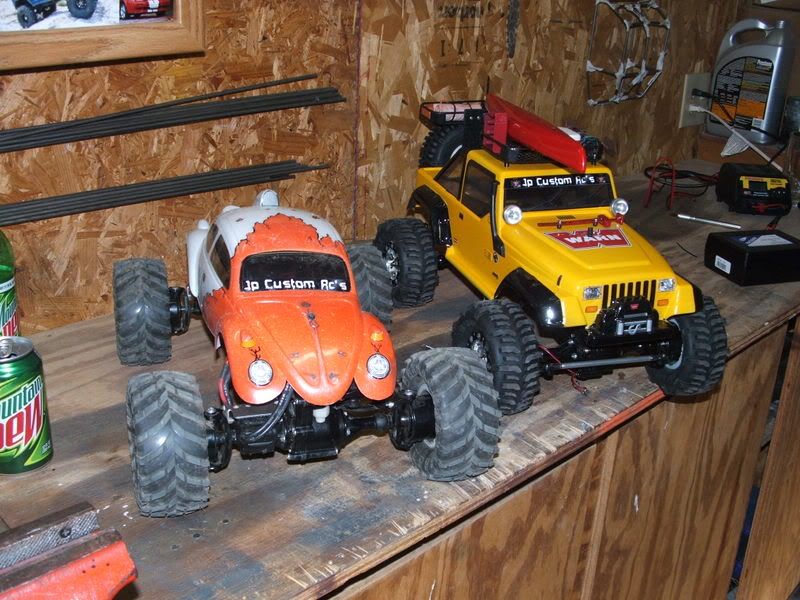 03-16-2007, 09:29 PM
---
Just got her all done. I had to just get this out of the way. Everything was just sitting here looking at me. I'll just have to stay up late working on orders. Sorry guys...I had a screwed up week. I need some Me time. I didn't get it competely done, but it runs now and one set of lights work. The 9v for the headlights is mounted in the Kayak.
I'll get the other things out of the way here in a few days. I just wanted to get it running. I went with 60 V10 Crawler Motors, with Flux Rings and 13t Pinions.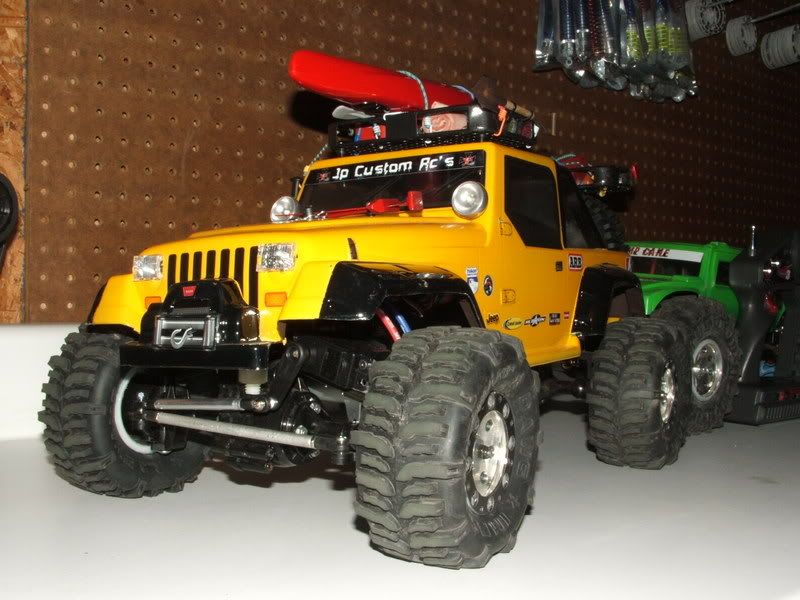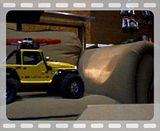 03-16-2007, 09:40 PM
---
More Pic's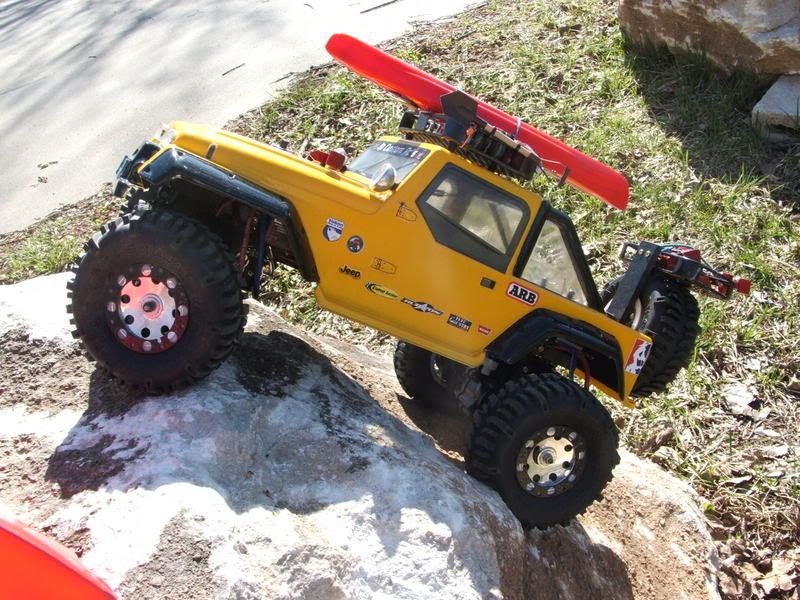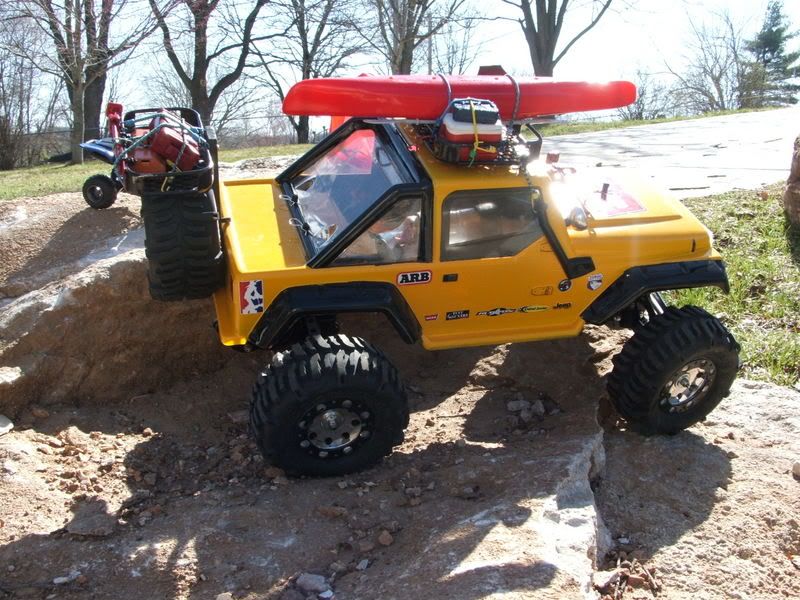 Currently Active Users Viewing This Thread: 1
(0 members and 1 guests)
Posting Rules
You may not post new threads
You may not post replies
You may not post attachments
You may not edit your posts
---
HTML code is On
---