Minnesota local for sale wanted to buy thread 2015
03-19-2015, 06:06 AM
Tech Regular
Join Date: Mar 2012
Posts: 332
Minnesota local for sale wanted to buy thread 2015
---
A bunch of us can no longer see the old local for sale thread after almost a week of trying. I want to post some stuff up later, so I thought the only fix may be to just make a part 2 and we start again. Feel free to use this.
---
Last edited by Jon Carlson; 03-24-2015 at

05:12 AM

.
03-19-2015, 08:13 AM
Tech Fanatic
Join Date: Apr 2010
Location: Central Minnesota
Posts: 912
---
I can still see page 278
http://www.rctech.net/forum/minnesot...d-buy-278.html
But for some reason page 279 is broken.
Did anyone contact a mod? I don't know if we need to start a new tread, we should be able to fix the old one.
Edit: Contacted Jon Carlson and used the site feedback to send in a note.
03-19-2015, 08:35 AM
---
Hey guys, sorry for not posting earlier. A few people were asking about it and messaged me. I've been looking into it and sent a message to site admins. We'll see what happens. In the meantime, and maybe moving forward, it might be best to just use this thread. Thanks everyone.
03-24-2015, 05:06 AM
HobbyWing Xerun V3.1 1s w/program unit
---
SOLD
---
Last edited by RBLove; 03-24-2015 at

06:37 AM

.
03-24-2015, 06:48 AM
Tech Regular
Join Date: Mar 2012
Posts: 332
---
Awesomatix's A700 EVOII. Roller. Run 2 races. This is the latest and greatest from them and perpetually on backorder. Has BSR hard front bumper, dcj sleeves, amr-19 ball mounts. Car was wicked fast up in Duluth, just had a lousy driver. I'm keeping one for myself.
$750
03-24-2015, 07:27 AM
---
03-24-2015, 01:30 PM
Speed Merchant Rev8 Pro w/extras
---
sold
---
Last edited by RBLove; 03-25-2015 at

05:46 AM

. Reason: sold
03-24-2015, 08:45 PM
Tech Regular
Join Date: Jul 2009
Location: forest lake, MN
Posts: 378
team associated Rc8T with tekno conversion
---
Looking to sell my RC8T Tekno converted Truggy (ROLLER ONLY). Truggy has always been electric just decided to switch to the tekno chassis last summer. Truck is in fair condition does need some tlc and good cleaning. All bearings were replaced last summer as well when chassis was put on. Truck has titanium turnbuckles, FT shock towers, and FT aluminum top plate along with the tekno chassis kit which came with motor mount, batterie holder, servo and reciever case, and new rear chassis brace. Also comes with container full of spare parts as pictured below. Also the bow ties are fairly new as well tons of life left on them.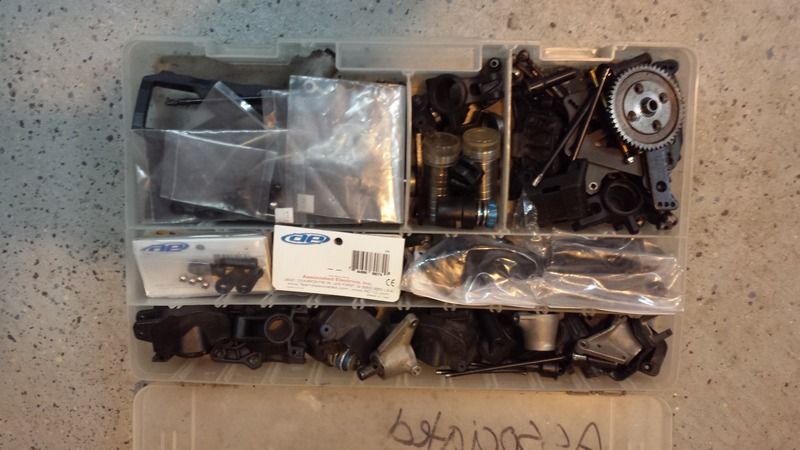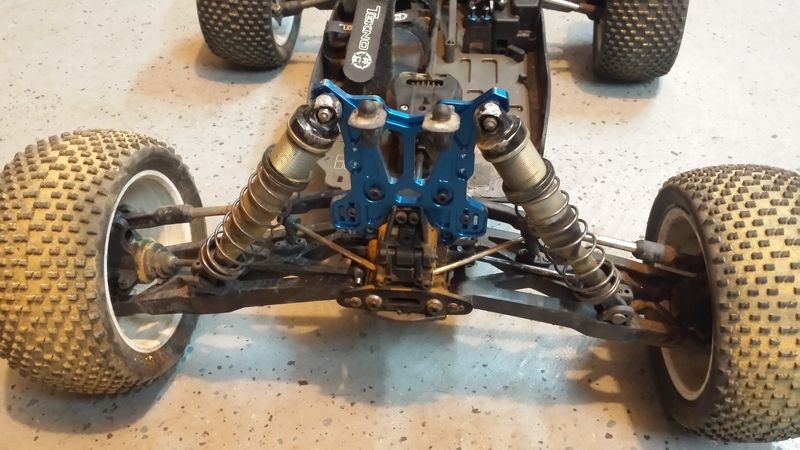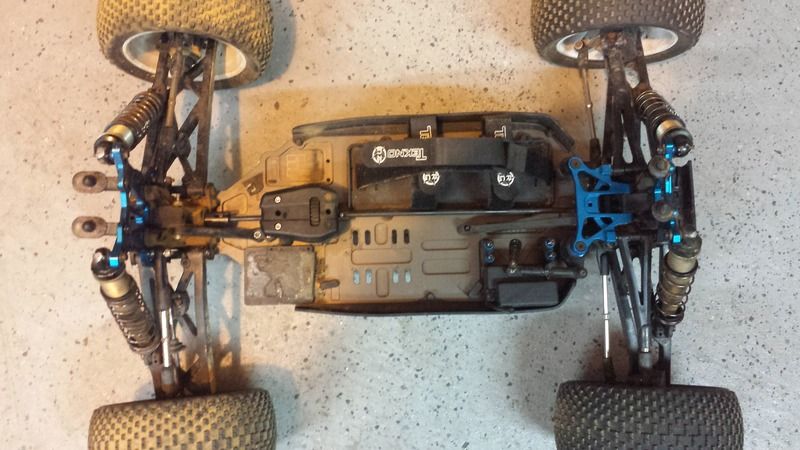 Would like to try and get 275 or best offer for everything pictured.
except paypal or cash only.
Text or pm me if interested
7638438591
Thanks,
Nick
03-25-2015, 10:04 AM
KO Propo Eurus w/drop down and 2 receivers
---
Sold
---
Last edited by RBLove; 03-26-2015 at

09:19 AM

.
03-29-2015, 06:27 PM
3 - 1s battery packs
---
3 packs for sale. All are in perfect condition, no swelling, and never abused. All only a cpl of months old.

EA - $35 SOLD to Dick G.
Fantom 1 - $35
Fantom 2 - $25
or $50 for the pair of Fantom packs.
Rob
---
Last edited by RBLove; 03-30-2015 at

12:28 PM

.
03-30-2015, 09:02 AM
Tech Apprentice
Join Date: Nov 2009
Location: Chaska, MN
Posts: 85
1/12 Pro Lite X-ray chassis
---
Selling a 2014 Xray X-12. Car is set up for Pro Lite at MMR.
Savox SH-1350 Servo
Spektrum receiver
HobbyWing Xerun 1s 120a Speedo
Turnigy 6000mah Lipo
Speed Passion 21.5R Motor
Protoform McLaren custom painted body
Everything is brand new never run.
Comes with two sets of brand new Pro cuts Chrome fronts and greylow rears.
Would like $350/b
sold
Tim 612-703-2584
---
Last edited by Tdub123; 03-30-2015 at

04:52 PM

. Reason: Sold.
03-30-2015, 10:13 AM
Tech Addict
Join Date: Jan 2014
Location: Duluth MN
Posts: 607
---
updated post on page 2
---
Last edited by Race19s; 04-05-2015 at

07:26 AM

.
03-31-2015, 07:21 PM