Atomic RC AMZ MiniZ Brushless 4wd Competitor
09-25-2013, 03:19 PM
Atomic RC AMZ MiniZ Brushless 4wd Competitor
---
http://www.redrc.net/2013/09/atomic-...it/#more-71851
Cant find any more info on Atomics main site yet. Looks very promising though!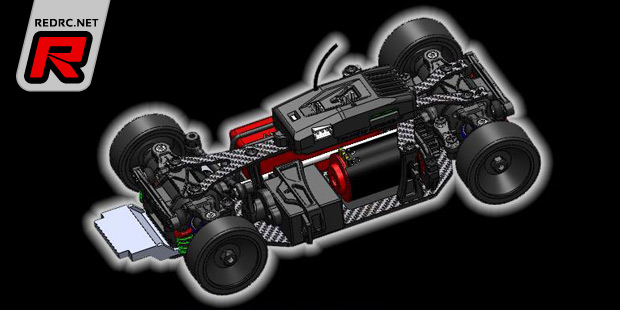 Features:
– Chassis compatible with Mini-Z A.S.C series
– 20 percent lighter than a MA-015 chassis
– Front and rear ball differentials
– Universal driveshafts
– I.A.S. grease-filled shocks
– Machine-cut carbon fibre chassis and upper deck
– 64 pitch gears
– 2S LiPo compatible
– 2.4GHZ FHSS 3-channel transmitter included
– Ready for Lexan body shells (not included)
09-25-2013, 08:13 PM
---
This is interesting... the mini z line is so popular(and so expensive) there might now be another car for them to run with, not just being other mini z's. What is up with the front bumper though?
Grease filled Shocks? sounds like friction and oil combined.
09-26-2013, 12:14 AM
Tech Initiate
Join Date: Sep 2013
Posts: 23
---
I had a couple of the original mini z's and that was like 10 years ago but the bumper is actually what the front of the body clips into to hold it on. These things were pretty cool back in the day but they weren't brushless or 4wd. I bet this thing is pretty cool. Hopefully since it's not Kyosho the upgrades won't be so expensive.
10-19-2013, 11:25 AM
Tech Regular
Join Date: Aug 2013
Posts: 336
---
That link isn't working for me. How much is it?
10-19-2013, 11:41 AM
Tech Adept
Join Date: May 2012
Location: Romania
Posts: 123
---
10-20-2013, 03:12 AM
---
Apples to Oranges. The atomic at least from the specs and cad is a racing vehicle.
10-22-2013, 07:33 AM
Tech Master
Join Date: May 2010
Location: Great Falls, MT
Posts: 1,173
---
I love the look of this. Now that fall is setting I built an good sized track in my garage for minis. Its been as much fun as the big outdoor and cost way less. We are really enjoying are Mini Lazer buggies but I'm used to brushless power so they are alittle slow for my likings but they handle and steer great.
10-30-2013, 07:11 AM
Tech Master
Join Date: May 2010
Location: Great Falls, MT
Posts: 1,173
---
Release date is set for before Christmas but they won't give any hints on price range. I'm hoping for around $200 or less. I spent $240 a piece on 2 Mini Z Lazers and would never do it again.
10-31-2013, 08:48 AM
---
Should be about the same size as the miniz awd/buggy diffs.
11-01-2013, 10:17 AM
Tech Regular
Join Date: Apr 2005
Location: Reading PA.
Posts: 376
---
I'm usually not too excited about every new 1/28th scale idea that has come down the pike over my past decade with the Mini-Z. I've seen and driven almost every combination that has been devised and it always just ends up going back to Kyosho. Their quality and performance is just the best out there in this scale.
But then I saw this pop up about a month ago and for the first time ever, I think someone finally has a real shot at the crown here. Not my pics: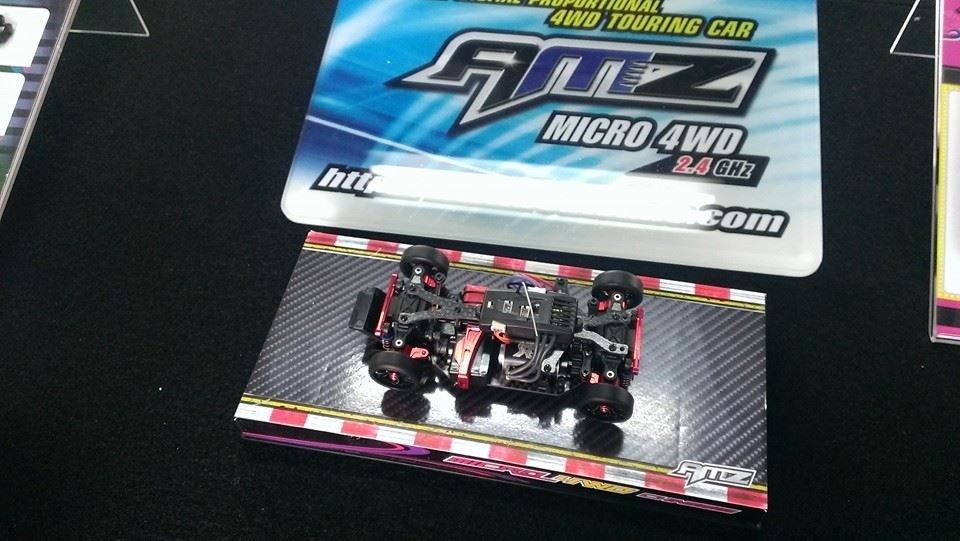 Atomic thought this one out real well, I just hope it's gonna be what I think it is!
11-01-2013, 10:24 AM
Tech Regular
Join Date: Apr 2005
Location: Reading PA.
Posts: 376
---
Been walking the small scale stuff for years, All I can say is that you do get used to the heat after a little while.
Truth is, if the small cars are set up right you don't have to do the same levels of maintenance that you incur while operating other scales. I've had tougher times setting up my 10th scale stuff because the gear just wears out faster. I'm pretty sure it's based on material strength vs scale usage. Steel and ceramic is much more durable at 1/28th scale. It's just not seeing the same interactive forces that the materials would at a larger scale so it lasts longer.
11-24-2013, 12:27 PM
Tech Master
Join Date: May 2009
Location: NE Ohio
Posts: 1,107
---
Any news on this? Photos look great but haven't seen much regarding price or release date.
01-13-2014, 11:45 AM
Tech Master
Join Date: Aug 2009
Location: Monroe, NY
Posts: 1,595
---
I thought this would be out already. C'mon!
01-13-2014, 01:47 PM
Tech Addict
Join Date: Oct 2012
Posts: 518
---
Looks like we should see this hit the shelves within a couple days. Super excited to get my hands on one!