'Official' On-Road racing of 1/18 scale Off-Road Vehicles Thread
08-23-2007, 10:04 AM
'Official' On-Road racing of 1/18 scale Off-Road Vehicles Thread
---
'Official' On-Road racing of 1/18 scale Off-Road Vehicles Thread
This thread is for Associated RC18s, Duratrax Vendettas, Kyosho Mini-Infernos(1/2 eights), Xray M18MT, Losi Mini-T/MLST, ETC. drivers to share information on upgrades, modifications and setups which improve the race performance of these vehicles on flat asphalt or flat carpet set up as a road course.
While each of these vehicles has their own thread both here and at
www.one18th.com
, most of threads mix advice for off-road racing, with off road bashing, with on road racing and on-road bashing. Since most of the setups, mods and upgrades which help one model of off road mini vehicle race on a flat carpet or asphalt surface, would help all models mini off road vehicles; it would help if there was a place where we all could share that information.
08-23-2007, 10:21 AM
Tech Adept
Join Date: May 2007
Location: South Florida
Posts: 131
---
I have my 18B set up with the stub axles and wheel/tires of an 18R, but still use the B body...this makes it an open wheel road racer similar to F1 or Indy....I will try to post pics within the next couple of days...
08-23-2007, 08:39 PM
Vendetta ST Project
---
The primary race venues near me, race on moderately rough parking lots.

After replacing the stock electronics. I removed the battery hold down plate and mounted the ESC on the left side just in front of a short Apogee 1000mah LiMn 7.4v battery. I am lowering ride height by putting short pieces of plastic tube in the shocks. I bought front and rear sway bar kits.

My initial plan is to go with 1/10 scale foam tires cut way down, stiffer springs; and then experiment with both the stock motor and a Mamba 6800Kv to see which gives the better lap times. Several people have recommended going with a more powerful brushless, which I would probably have done, but I had this mamba already for my X-ray M18.

I will probably buy a Apogee 1500 short pack since it is only 18 grams heavier and theoretically can give me 30 amps when needed, instead of only 20.

The other thing I am looking into is better protection for the front suspension. I would like to find a way of mounting a bumper wide enough to protect the whole front suspension from being damaged if I hit a barrier at an angle at high speed.

Any advice or insight from people who have raced competitively, 1/18th scale off road vehicles on a road course would be appreciated.
08-26-2007, 01:45 PM
my ride:
---
my mini-t is a great "street warrior" stats:
integy:
cf chassis
ft shock tower
motor mount
rear hubs
LOSI:
oil shocks with blue/orange springs
street treads fr/rear
losi body,no rear wing.
DYNAMITE
front steering blocks
lundsfor ti turnbuckles
LTR 6 cell 1200's
15-60 gearing
losi DD slipper
no electrics yet
---
Last edited by trx1; 09-08-2007 at

07:14 PM

.
09-04-2007, 11:09 PM
Tech Regular
Join Date: May 2007
Posts: 365
---
My RC18T has a bumper I made with pliers and Great Planes Solid Wire Pushrod 36" (2)
I might drill holes in the chassis to secure the wires better.
I bet lots of people have done a bumper that surrounds and protects the wheels, but never saw any examples online.
_________________________
UPDATE:
That DIY foam rubber bumper must be indestructible.
---
Last edited by HoaRC; 09-05-2007 at

11:04 PM

.
09-05-2007, 03:10 PM
Asphalt on-road racing setup with front bumper
---
Asphalt on-road racing setup with front bumper
09-14-2007, 03:21 PM
Racing this weekend
---
I am racing this setup (see pictures above) on a parking lot asphalt track Saturday and Sunday.
The track will be set up for 1/10 on road, no jumps but long straghtaways and wide lanes. The 1/18th class is open so any brushless and battery.

The only change from the picture is I will be running 1/10 scale BSR foam tires trued down to 60mm, plaid front/purple rear. I have some old tires I took down to 55mm (which is almost the rim) and some that are still the way they came in the package 64mm. It looks like their will be lots of practice time early on Saturday, so I may get to try each diameter.

This is all real experimental. If it looks like I have good control in the slow part of the track, and I am being out motored in the fast parts of track, I may switch to the brushless setup. I assume that their will be a number of very good 1/10 scale TC drivers who will be running 1/18th scale(probably brushless-lipo RC18s) as their second class and their superior driving will probably outclass anything I might be able to do with different setups or motors on my Vendetta ST.
My goal day 1 is to go reasonably fast without breaking anything.
09-22-2007, 07:44 PM
how or where can i find pics of different tc wheels that will fit my 'detta
09-23-2007, 09:52 AM
---
09-23-2007, 09:46 PM
Tech Apprentice
Join Date: May 2007
Posts: 58
---
09-24-2007, 06:09 PM
Mixed results
---
The good: Getting my Vendetta ride height way down and using the 1/10 scale foam tires allowed it to take the high speed turns at the end of the straight away really well.

The bad: the Vendetta was loose and hard to control in tight off power corners. I think it was related to having too much drag brake set on my radio. Unfortunately I had a problem with the thread on one of my axles and the screw holding a rear wheel on. By the time I finally resolved it I didn't have any practice time to adjust my settings. I will have to make sure I show up early to the next race and get some track time to adjust things.

My over all impression is that the Vendetta has real potential as an asphalt racer. I think once I get the setup right it could be a low cost low maintainence alternative to 1/10 scale touring car.
---------------------------------------------------
I think Lipo and brushless can really help keep cost and maintainence down over the long haul.
------------------
Note: For those that have the Vendetta my limited testing seams to back up some of the reglar posters assertion that the Vendetta is to large for the Mamba brushless motor and one should look to the larger brushless motors.
09-24-2007, 06:22 PM
Tech Regular
Join Date: Apr 2004
Location: Indiana
Posts: 327
---
So the truck foams fit ok on the 18R ? I wanted to try them but the axle was too short. Do the truck axles make the tires stick out? Any pics would be great.
Thanks.
10-10-2007, 04:54 AM
---
all i did to my 'detta isadd a 11t pin and tc3 rims/tires. fun for me now.
10-10-2007, 08:45 AM
Tech Adept
Join Date: Oct 2007
Posts: 110
---
18R with Proline Road rage and Wabash wheels and Steering mod
Works awesome on concrete , just a little sticky on asphalt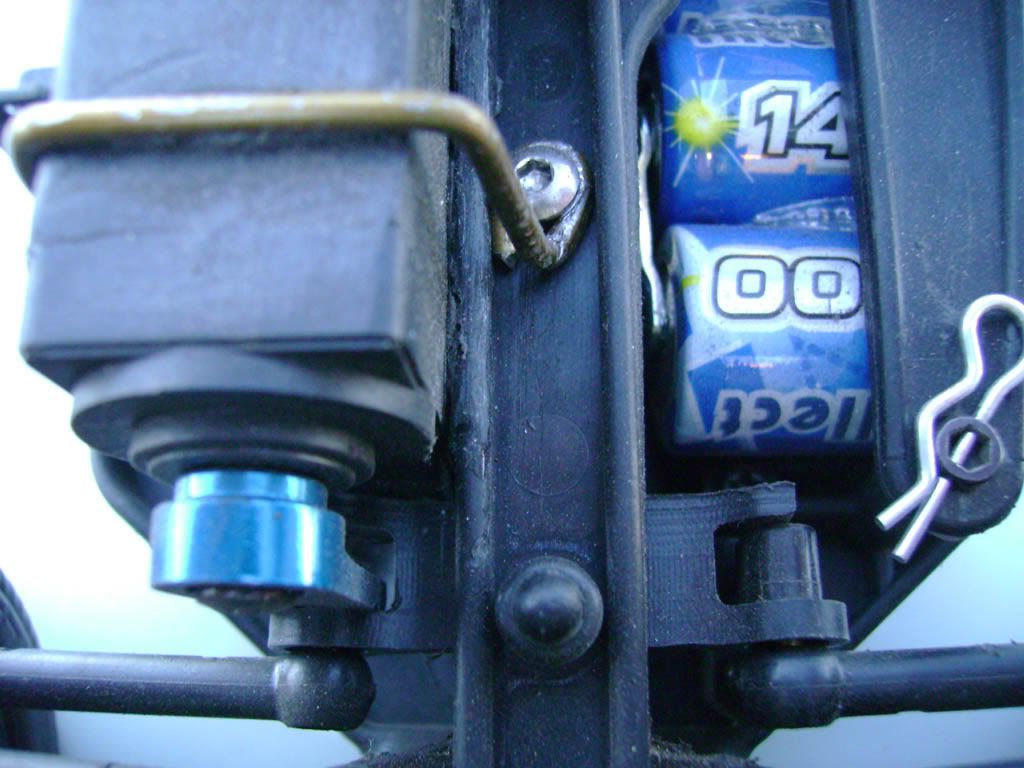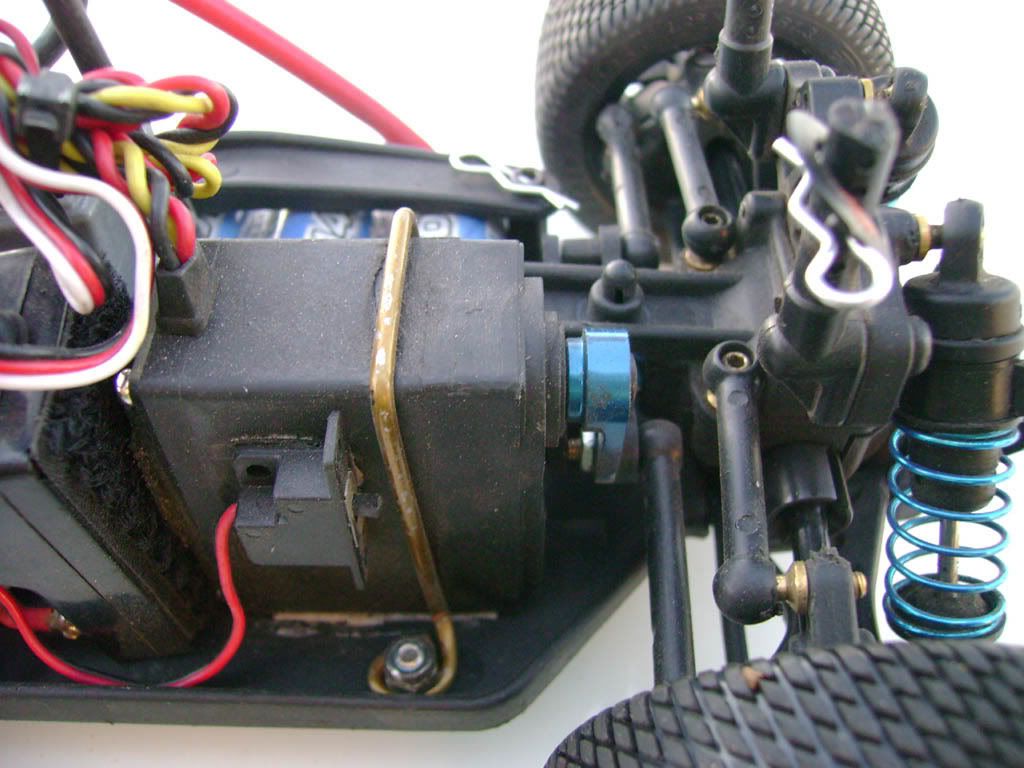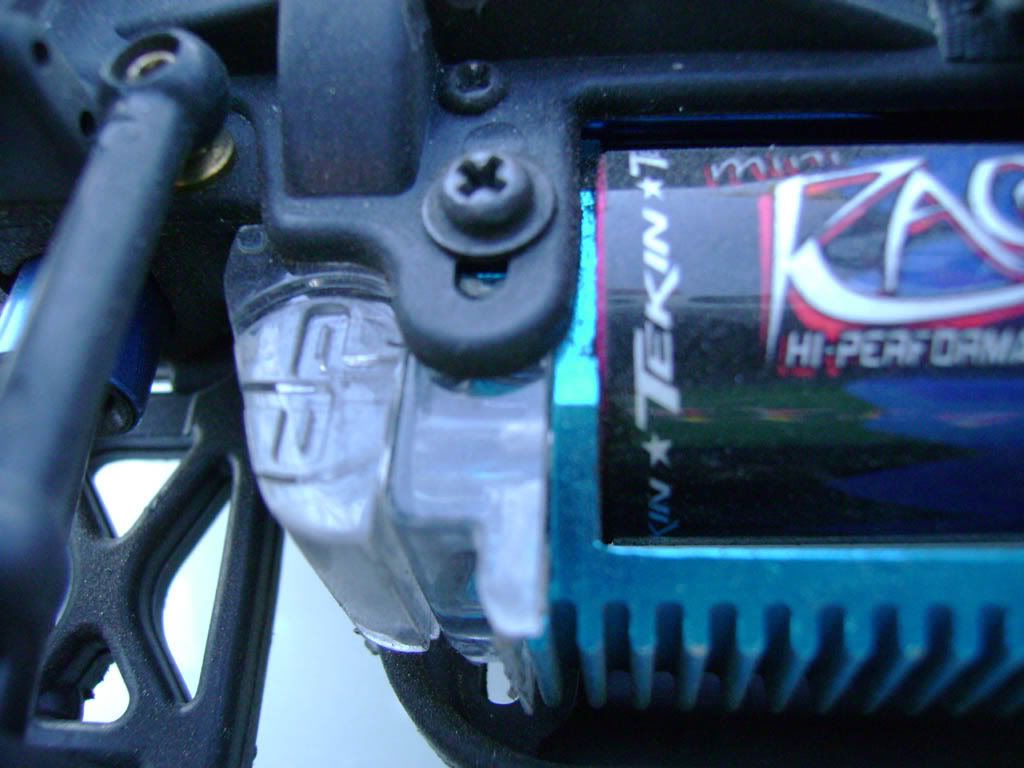 Currently Active Users Viewing This Thread: 1
(0 members and 1 guests)
Posting Rules
You may not post new threads
You may not post replies
You may not post attachments
You may not edit your posts
---
HTML code is Off
---