PICZ OF UR MINI'S
08-05-2006, 08:38 AM
RC18 picture thread
---
Post pictures of your RC18's in this thread and list the mods.
Here is my RC18MB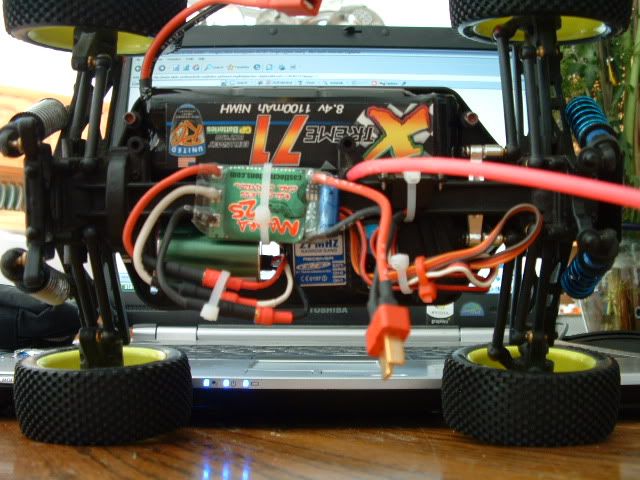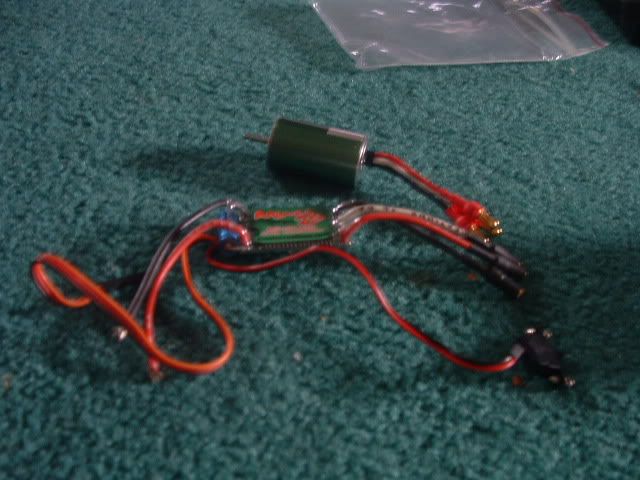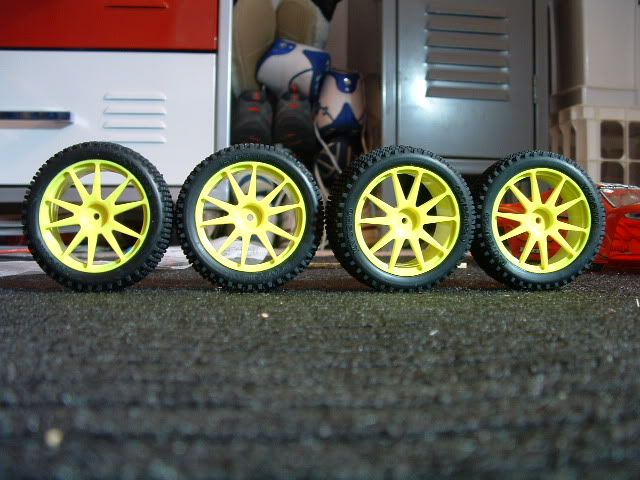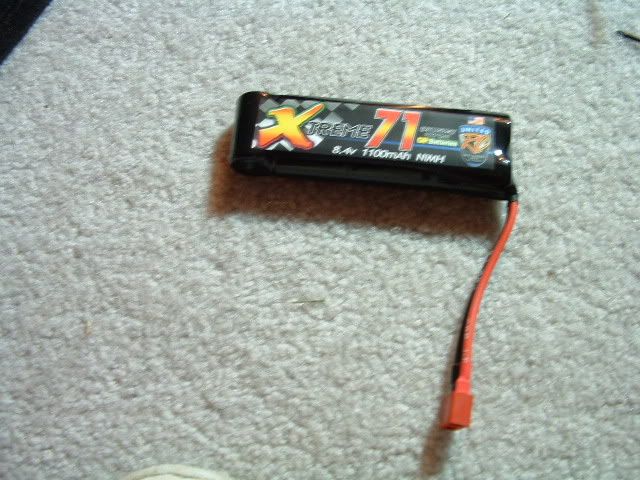 FT threaded slum shocks
Mini inferno wheels on Mini pin tires
mamba 6800/maba 25 ESC
alumium steering assembly
crowd pleazer-needs to be painted
deans
URC race 71 8.4v pack 7cell
spare MT tires for off roading and drifting
More on the way
when it is done, almost nothing will be left stock!
08-06-2006, 08:43 AM
---
Just wait and see what haopens to mine when its done boy!
08-06-2006, 10:02 AM
Tech Adept
Join Date: Mar 2005
Posts: 140
---
Lemme get mine rebuilt and everything and I'll post pictures. I'm waiting for my 3Racing shocks to come in.
08-06-2006, 03:59 PM
Tech Addict
Join Date: Jun 2006
Posts: 658
---
Here is mine.
MIKE
08-07-2006, 07:53 AM
---
WHqat do you have in there mike?
08-08-2006, 09:41 AM
---
This is for RC18 pictures.
08-09-2006, 08:43 AM
---
Even though this is in the wrong thread, you body looks cool.
08-11-2006, 07:10 PM
---
Is that a maba system I see? What battery are you running?
08-12-2006, 12:55 AM
Tech Addict
Join Date: Sep 2005
Location: Sydney Australia
Posts: 646
---
Here's my RC18T FT. Still painting the body so not up yet!

I found a neat way to mount the ESC was to create a lexan top plate and bolt it to the two holes that I have no idea what are there for. It gives you a nice flat surface for mounting. Unsure if there's enough clearance on the RC18B though, but that's why I bought the T as I knew it'd be tight!

I'm using 1.5ounce of weight under the servo for balance. I've made a draglink out of lexan that seems to work well.

I've also found that the Spektrum receiver wire doesn't need to protrude past the body, so I have it in a loop at the top which sits nicely under the roof.

IB1400
Spektrum HRS
KO PDS-3014 digital servo
Quark 33A
Hacker E30 (4200Kv)
Proline Dirt Hawgs for bashing, undecided for racing yet.
08-12-2006, 06:01 AM
Tech Addict
Join Date: Sep 2005
Location: Sydney Australia
Posts: 646
---
Ah - finally finished the paintwork!
08-12-2006, 10:22 AM
---
Looks cool!