One way, solid axle, or standard diff for XRAY M18 ??
01-01-2007, 02:25 PM
Tech Addict
Join Date: May 2006
Posts: 520
One way, solid axle, or standard diff for XRAY M18 ??
---
I will be running a M18 Pro with a mamba 8000 + 3c lipo combo on a VERY large 250x70 feet asphalt track designed for 1/10th and 1/8th scale cars. Whats the "best" front diff to use. Should I stick with the standard diff or go with the multi diff that enables one way and solid front axle capability?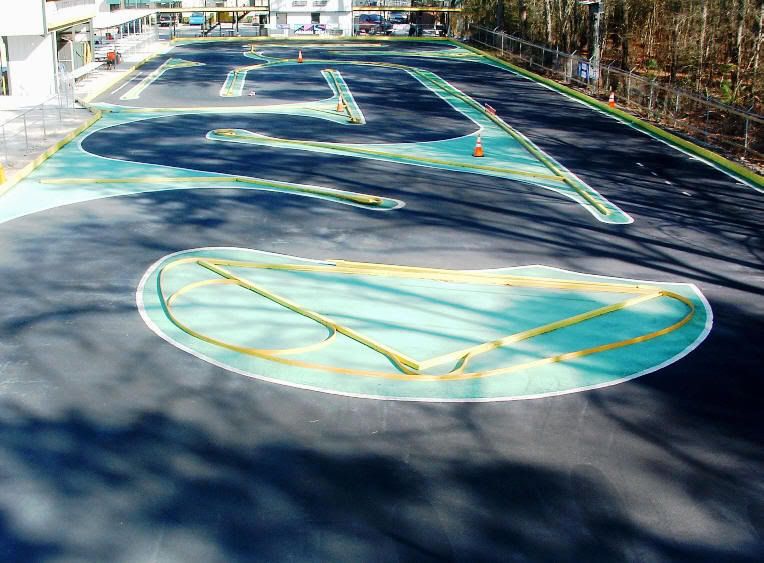 01-01-2007, 08:42 PM
Tech Regular
Join Date: Sep 2006
Posts: 473
---
It all depends on your driving style, a ball or one way would work. A one way would give a bit more top end, and work well with that open large track, but the ball diff would still be more controllable and easier to drive.

With that setup your running though, Im not sure how well your drive train would last upfront with a one way. All that power being shot through the tires without the tiny bit of slip a ball diff would give when you hit the throttle. If nothing else, you would need the aluminum universals/outdrives as the stock composites wont hold up under that abuse.
01-02-2007, 08:50 AM
Tech Elite
Join Date: Sep 2004
Location: NW Indiana, USA
Posts: 2,403
---
The plastic universals will snap right away if a one-way is used (or locker).
Recomend steel universals or cvds if you want to use a one-way.
You will probably end up using diffs anyway.
01-02-2007, 04:54 PM
Tech Addict
Join Date: May 2006
Posts: 520
---
Ok I will go with the diffs then. Besides that way its alot cheaper
01-31-2007, 06:11 PM
Tech Initiate
Join Date: Dec 2006
Posts: 24
---
I would try all three types maybe. Its kinda interesting. You're so lucky to have that as your track. Just wondering, are you the only guy with a 1/18th car out there or do they actually have enough for a heat? That has got to be so much fun! I race 1/10 on-road only, both electric and gas. I bring my m18 to the 1/10 carpet track (40 x 80 or somethin') with me and wheel it between rounds. Lap times are identical to the fastest stock foam tourers there but it feels faster than mod foam! Lots of people stop to watch. I hand some over my radio. Lets everyone get out there and promote this awesome class.
Currently Active Users Viewing This Thread: 1
(0 members and 1 guests)
Posting Rules
You may not post new threads
You may not post replies
You may not post attachments
You may not edit your posts
---
HTML code is Off
---