RC PROMOTIONAL ACTIVITES
01-04-2011, 09:03 AM
Tech Rookie
Join Date: May 2008
Posts: 16
Umagang Kayganda 1.4.2011
---
My sister texted me at 7am in the morning, California time, to let me know that this show, "umagang kayganda" was showing mini-z shop at SM mall in the Philippines. Too bad I missed the show... Does anyone of you guys know the link on where I can watch the re-run of this show? Also, who owns and where is this mini-z shop located at?

Thanks!
01-04-2011, 01:32 PM
Tech Master
Join Date: Dec 2008
Location: Angeles City
Posts: 1,082
---
Tj,

I think that would most likely be Allan's shop... located in SM Manila (yung malapit sa munisipyo ng maynila).

sayang hindi ko rin napanood.
01-04-2011, 02:24 PM
Tech Elite
Join Date: Feb 2002
Location: Somewhere... still racing...
Posts: 4,698
---
I saw the episode yesterday. it was boss Allan (VR2L DUDE) indeed. he brought his speedway circuit to the UKG set and the hosts had a demo race.

he showed off his mini-Z MR-03 and DNano sets to the hosts and made a pitch for his shop in SM Manila.

i tried to check youtube and the ABS CBN webpage for any possible rerun or streamings... but no luck. maybe someone will post the vid in the future...



@Tjay,

Sir Allan's shop is in the 4th level of SM Manila. (Near City Hall)
01-04-2011, 03:06 PM
Tech Rookie
Join Date: May 2008
Posts: 16
---
That would be great if someone can post the link here if there is a rerun.
Thanks for the info.
01-10-2011, 06:20 AM
Tech Rookie
Join Date: Jan 2011
Location: sta maria bulacan
Posts: 11
sir oldskul
---
sir rc drifter din po ako pero newbie lng..

gs2 ko sna maupdate sa mga event ng rc drift pra mkpunta at mkpag participate and kung pwd ako mksli sa mga mggng event..

i have a TT-01/tamiya nissan silvia,

i hope u have reply 4 my message tnx.!
02-27-2012, 03:48 AM
Tech Regular
Join Date: Jan 2011
Location: Tinio st., Gapan City, Nueva Ecija
Posts: 257
New Arrival BITTY DESIGN PRODUCTS!
---
Front Cab Forward, "FORCE" Bodies for 1/8 buggy
FORCE Clear Body for Serpent 811 Cobra
FORCE Clear Body for Mugen mbx6/6r
FORCE Clear Body for Associated rc8.2
FORCE Clear Body for Kyosho MP9 TKI2
FORCE Clear Body for Xray XB808
FORCE Clear Body for Losi 8ight 2.0 EU
Original Bitty Design T-shirts and Hoodies
For inquiries Contact RC Freak Hobbies @ 09178020614 / 09228049333
Join us on Facebook -
www.facebook.com/rcfreakhobbies
05-17-2013, 09:28 AM
Tech Master
Join Date: Oct 2002
Location: the real me
Posts: 1,283
---
Hello Manila Racers!
I will be conducting an R/C activity at the HMR South in Sucat, Paranaque as their promotional activity for their guests for tomorrow's (May 18, 2013) Auction Sale. Just for the event, I built them a small racetrack (around 150 sq mtrs) with wooden barriers and a nice simple layout (apparently not simple for novices) for their guests to try out using my trainer cars. It's a nice decent outdoor asphalt racetrack.
Im posting this now as I just had my confirmation that racers are welcome to use the track, for free. That's not all. We'll have free food and refreshments too. And HMR has free secured parking also.
The track is open for any type of R/C cars: on-road, off road, EP, nitro (highly anticipated!). any! Just bring 'em and we'll race 'em.
So if you wont be joining any scheduled races for tomorrow, join us for some parking lot bashing at HMR. Track opens at 2pm. We will have pit tables and power outlets, but bring your own extension cords. We will also have a nice secured place for our heads and our equipment if in case it rains. I will be starting the guest runs at 4pm and racers can run in between batches of R/C Clinic sessions. We can still race at night until the store closes and have free dinner during the opening gala event. Well, you can of course join the fun in the auction too if that's your thing.
Im not earning from this, this is just part of my renewed effort at promoting and creating awareness for the R/C Hobby after a long hiatus. We will have more of this around the south. Grassroots racing baby! All for fun, all for free…all in the south hahaha!
Spread the word and see you there!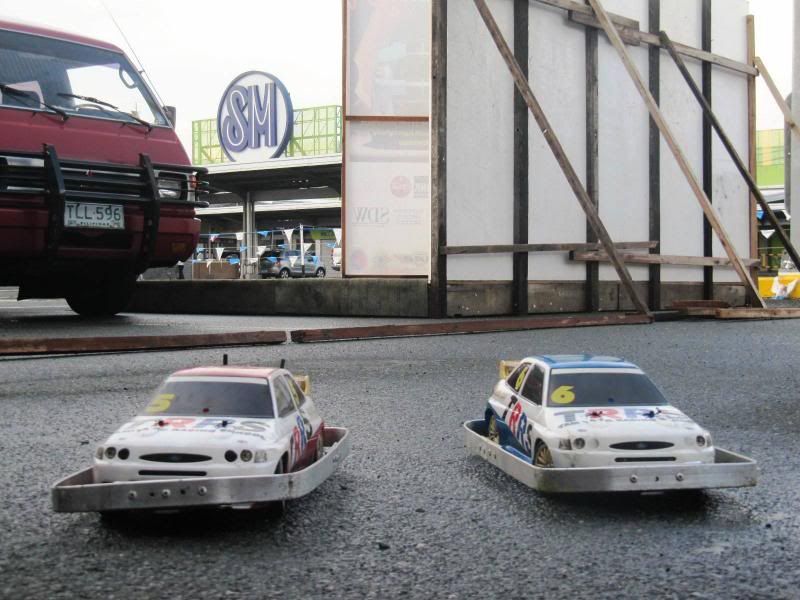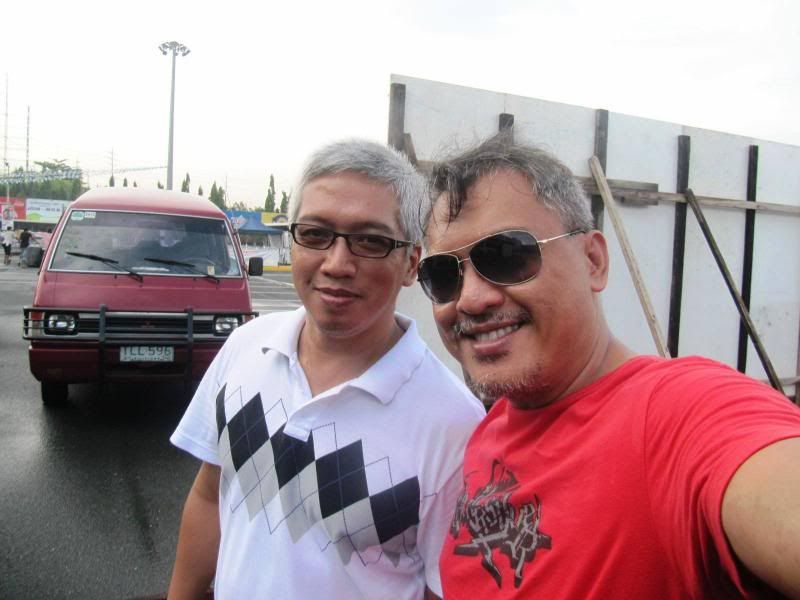 09-18-2018, 10:51 AM
Tech Elite
Join Date: Jun 2003
Posts: 4,220
---
Mga videos baka sakali makatulong sa pag promote ng hobby.
---
Last edited by rccartips; 09-18-2018 at

07:41 PM

.
Currently Active Users Viewing This Thread: 1
(0 members and 1 guests)
Posting Rules
You may not post new threads
You may not post replies
You may not post attachments
You may not edit your posts
---
HTML code is Off
---