GS CLX Buggy!!!
02-04-2009, 12:13 AM
Tech Champion
GS CLX Buggy!!!
---
We are pleased to exclusively announce GS Racing's new buggy, successor to the CL-1, the CLX.
The CLX represents a major leap in design, engineering and marks the first step of GS's return to the top flight.
The official unveiling will be at the Nuremberg toy fair tomorrow, and the buggy is expected to be released soon.
02-04-2009, 12:38 AM
---
WOW!!! Nice!!!!
02-04-2009, 12:45 AM
Tech Champion
---
Man, can't wait to get my sample kit. Scott, please send to me ASAP!!!!
02-04-2009, 12:56 AM
Tech Champion
---
Frost, wish you can join us in the weekend buggy fun man!!!
02-04-2009, 09:21 AM
02-04-2009, 01:54 PM
Tech Initiate
Join Date: Jan 2009
Location: Ouro Verde de Goias - GO - Brazil
Posts: 21
I WANT
---
I WANT MINE FAST SOON!!!!!!!!!!!!!!!!!!!
02-04-2009, 04:55 PM
Tech Master
Join Date: Nov 2008
Location: Ex-speddway
Posts: 1,201
---
wowwwww....ok gak nampak..
02-04-2009, 06:14 PM
Tech Champion
---
When looking at the CL-X, some strong and good parts from the CL-1AD+ are carried forward.

- Front and Rear Bulkheads

- Rear Wing Stay

- Big Bore Shocks

- Rear Shock Tower

- Brake Pads

- Diffs

- Stabilizer Bars and some others

This buggy should be fast out of the box and should retail around RM2000.
---
Last edited by jets; 02-04-2009 at

06:41 PM

.
02-04-2009, 06:17 PM
Tech Champion
02-05-2009, 07:03 PM
Tech Champion
More Pics!!!
---
GS Racing have their new CLX buggy on show on their stand here in Nuremberg. The new car looks instantly different, with the unique looking body shell that to me looks like it has taken some inspiration from the Hyper 9 and the Losi 8ight shell.

Under the body the car looks to have some nice features with beefy aluminium shock towers, big bore shock absorbers, front and rear anti-roll bars and carbon fibre radio plate. The car has a forward mounted airfilter which is connected to the fuel tank, a protector preventing unwanted spillage during fueling.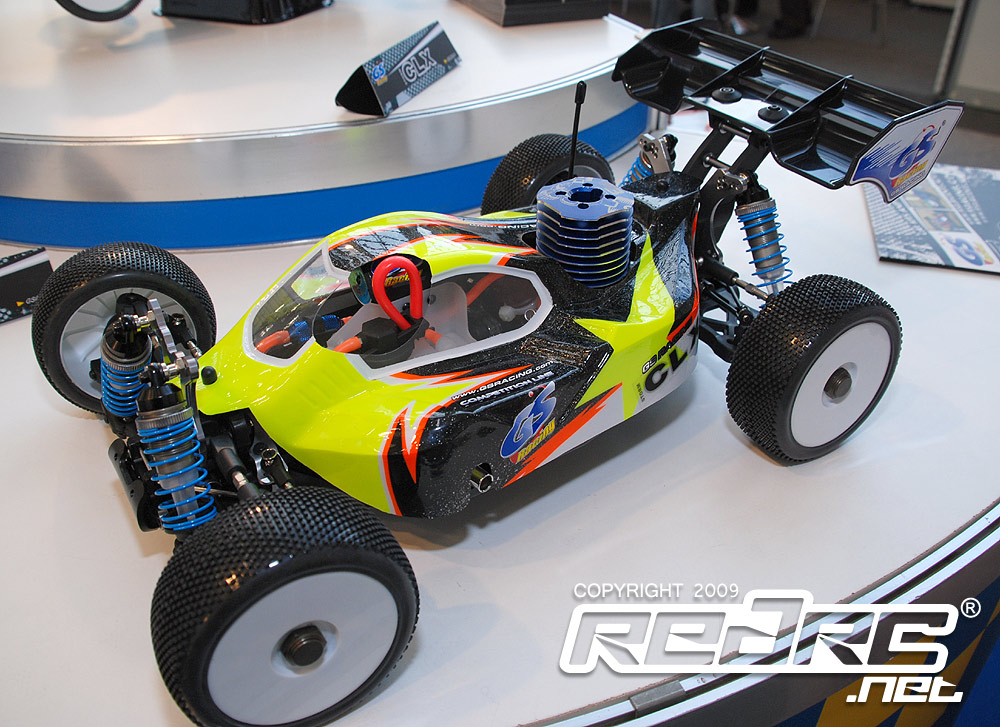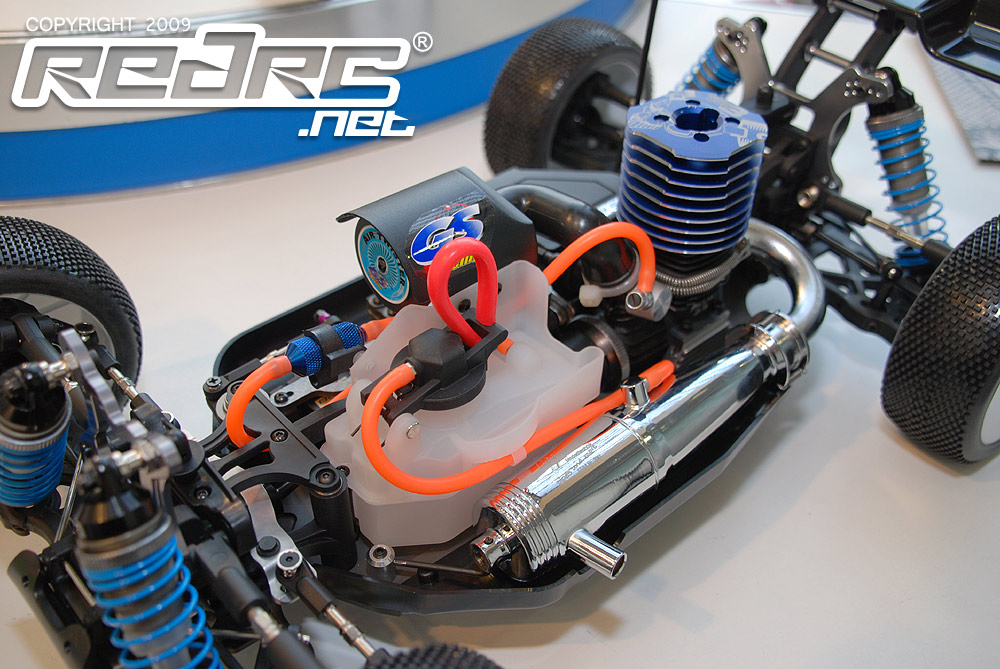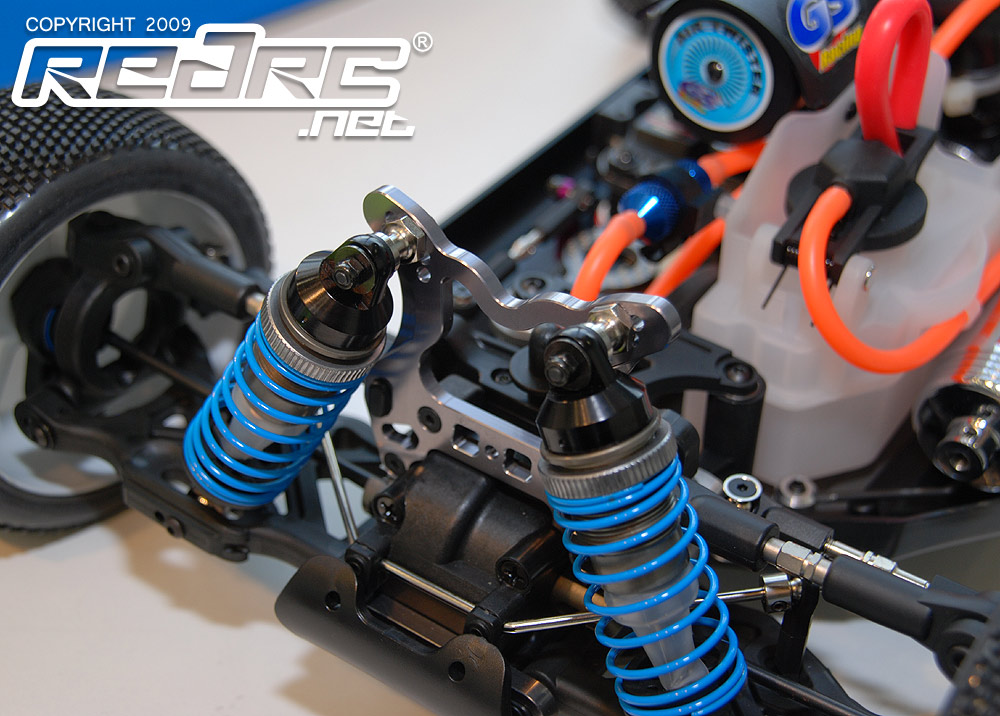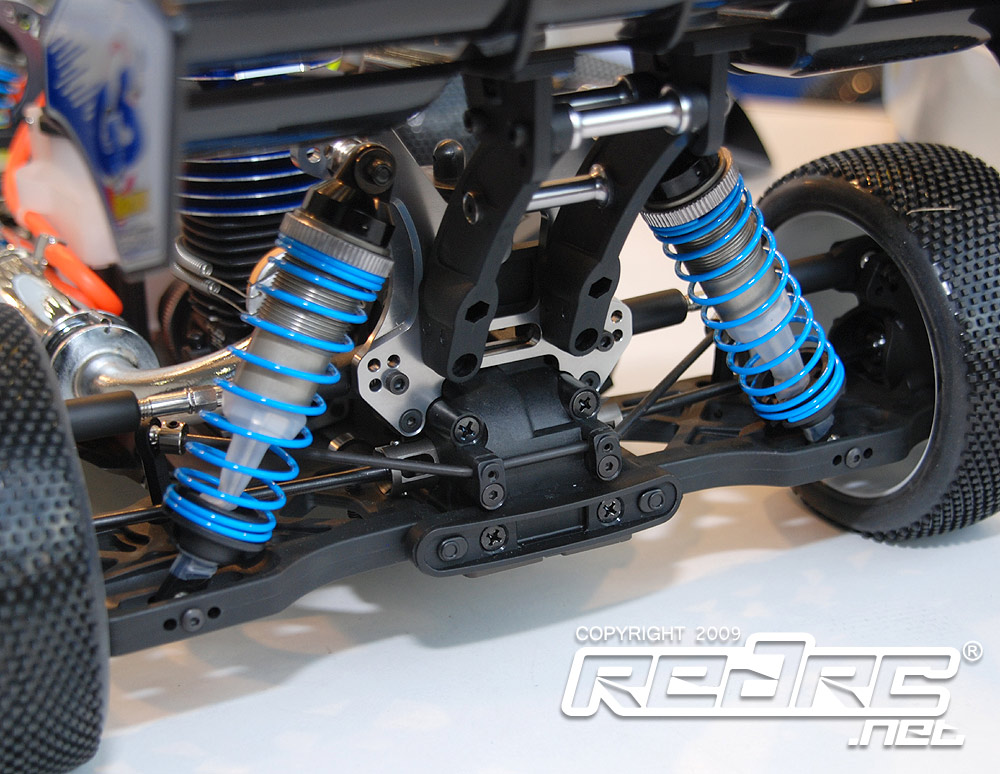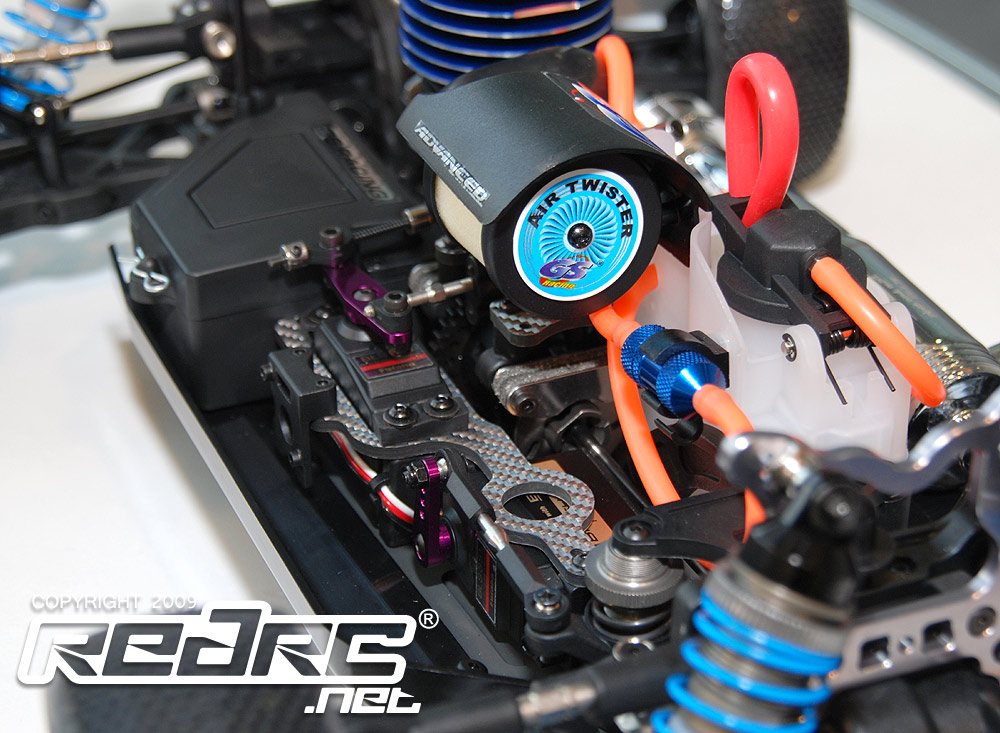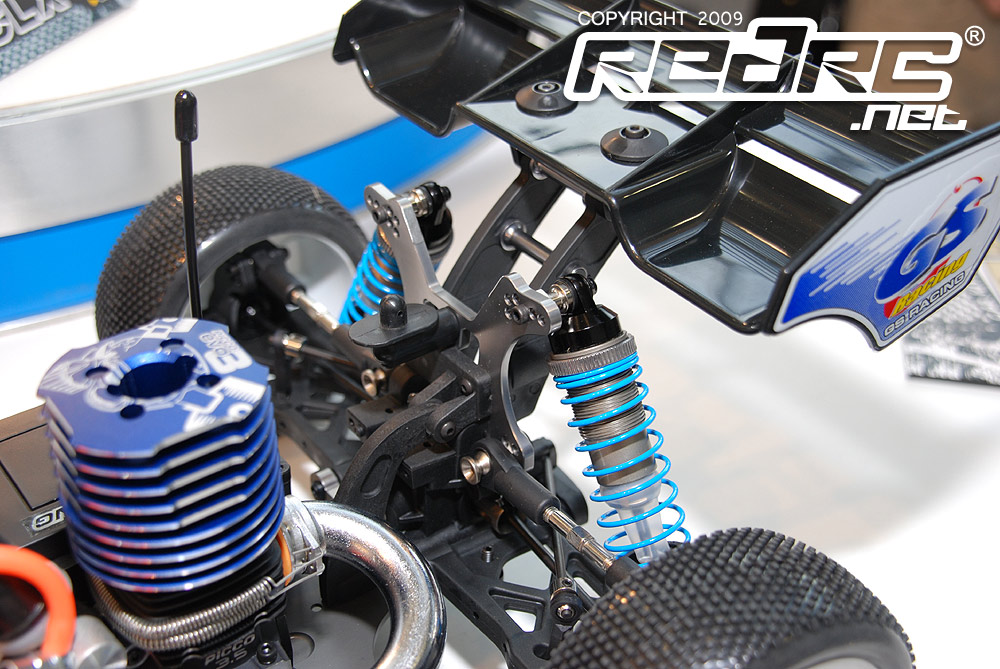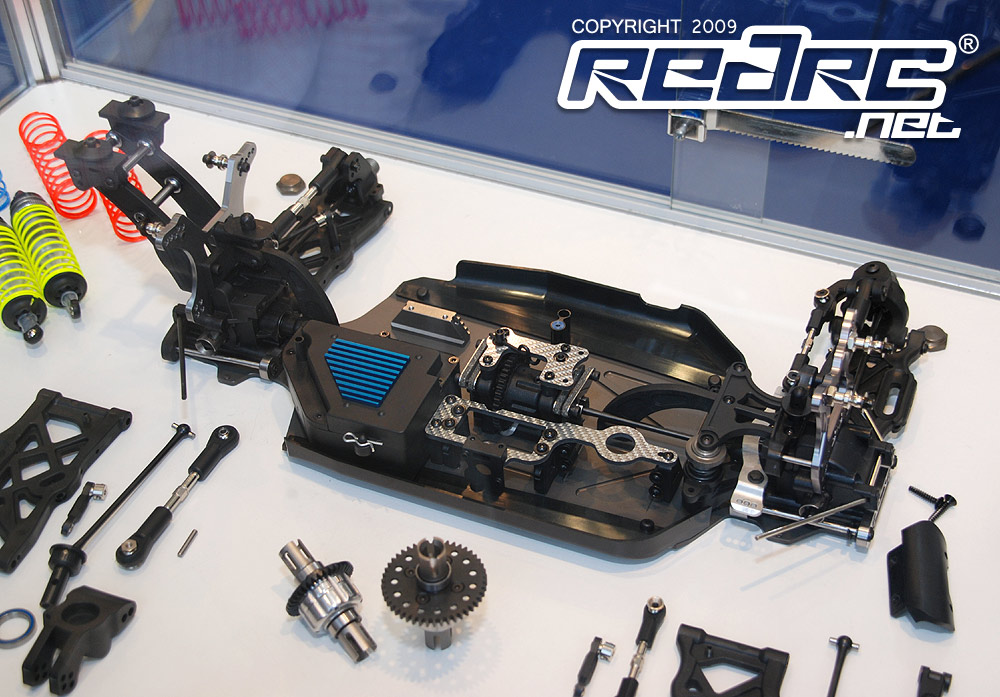 02-05-2009, 07:05 PM
Tech Champion
---
Everything I like except for the weird looking Bodyshell. Maybe need a better paint job.
02-05-2009, 08:05 PM
---
Yea... it looks like Flash Gordon era spaceship...
Interesting... what is the wheel base like? Is it the same as CL-1 AD+ ?
02-05-2009, 08:12 PM
---
The chassis brace.... is it composite? Alsom can we use back the same aluminium hinge pin holder? or deisgn is totally different?
02-05-2009, 09:02 PM
Tech Champion
02-06-2009, 01:11 AM
Tech Regular
Join Date: Dec 2008
Posts: 314
---
Kit? body looks weird
other than that, looks like it can win races.