Big Mikes Hobbies and toys 20th Anniversary Race and Show Longview TX
09-06-2010, 11:28 PM
Big Mikes Hobbies and toys 20th Anniversary Race and Show Longview TX
---
Here are the flyers If you cant read them let me know or post up your email and i wil email jpg files to you.THIS EVENT IS ABSOLUTLY FREE! please come support the hobby there will be plenty of prizes and a chance to show your skillzs!!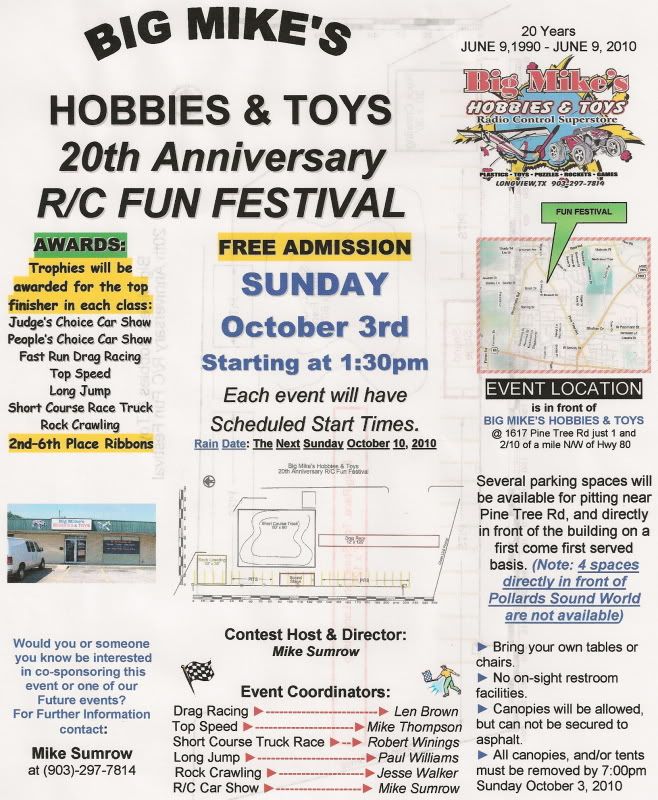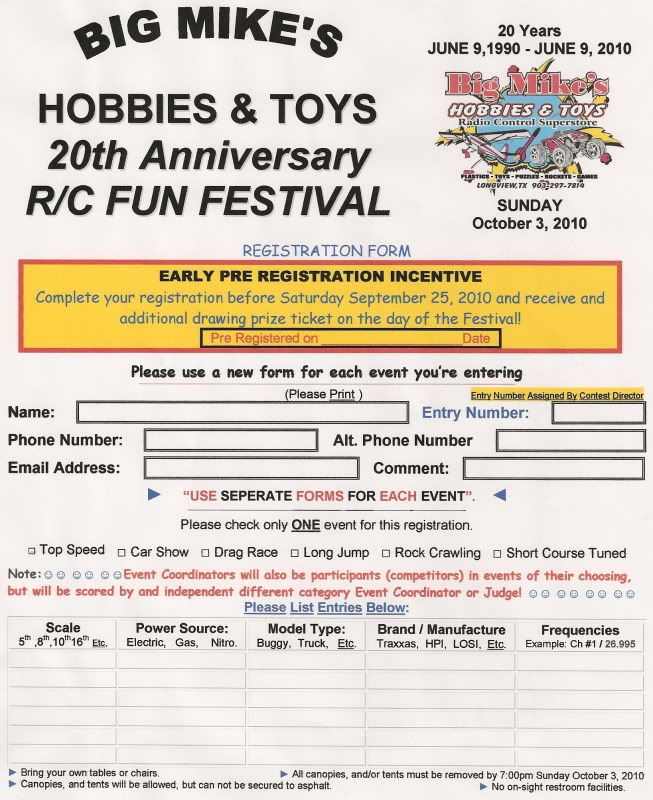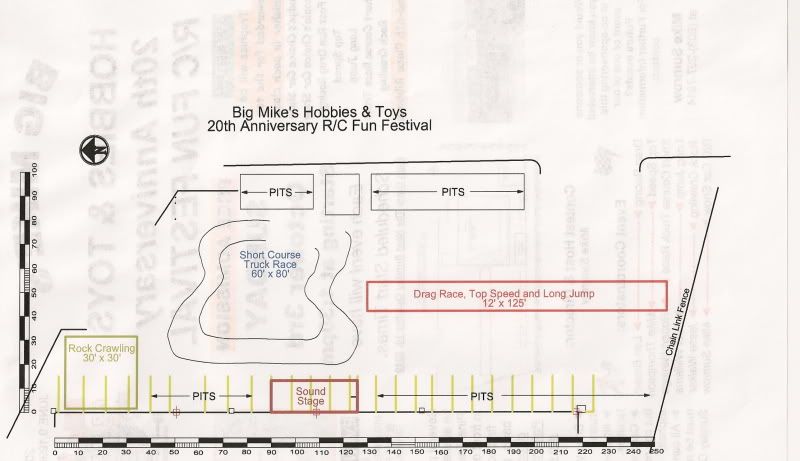 09-09-2010, 08:56 PM
---
Here is a little teaser .I saw a couple of the prizes in the drawing Castle Creations has kicked down 2 Mama max pro esc's.If you win one of these it would more than be worth the drive.There are many other prizes but dont want to spoil the surprise!
09-16-2010, 08:29 PM
---
They are gaining more and more sponsers and the prize kitty is getting fatter and fatter.Traxxas is the main sponser for this event and the last event they kicked in over 500 dollars worth of stuff.I saw a list of prizes today and it was over 1000 and growing!!
09-18-2010, 07:56 PM
---
Prize kitty just grew another 500 dollars worth of stuff. They got a box from proline full of stuff!
09-27-2010, 05:55 AM
---
Its almost time.I just wanted to mention that Traxxas is the main sponser they always kick in the most prizes for mikes events! It going to be good!
Currently Active Users Viewing This Thread: 1
(0 members and 1 guests)
Posting Rules
You may not post new threads
You may not post replies
You may not post attachments
You may not edit your posts
---
HTML code is Off
---