Avon RC Track
01-05-2017, 11:28 AM
Tech Elite
---
Last meeting on December 14th, the club voted in officers and made some plans for things to do this winter:
http://www.hrcracers.com/OurClub.html
Facebook page is here and updated daily:
www.Facebook.com/HRCRacers
You don't have to be a Facebook member to view the page. You just can't comment if you are not a member.
03-29-2017, 10:52 AM
Tech Elite
---
Here's our race schedule for 2017 season. Check website for details and updates. FB is best for weather delays and all that.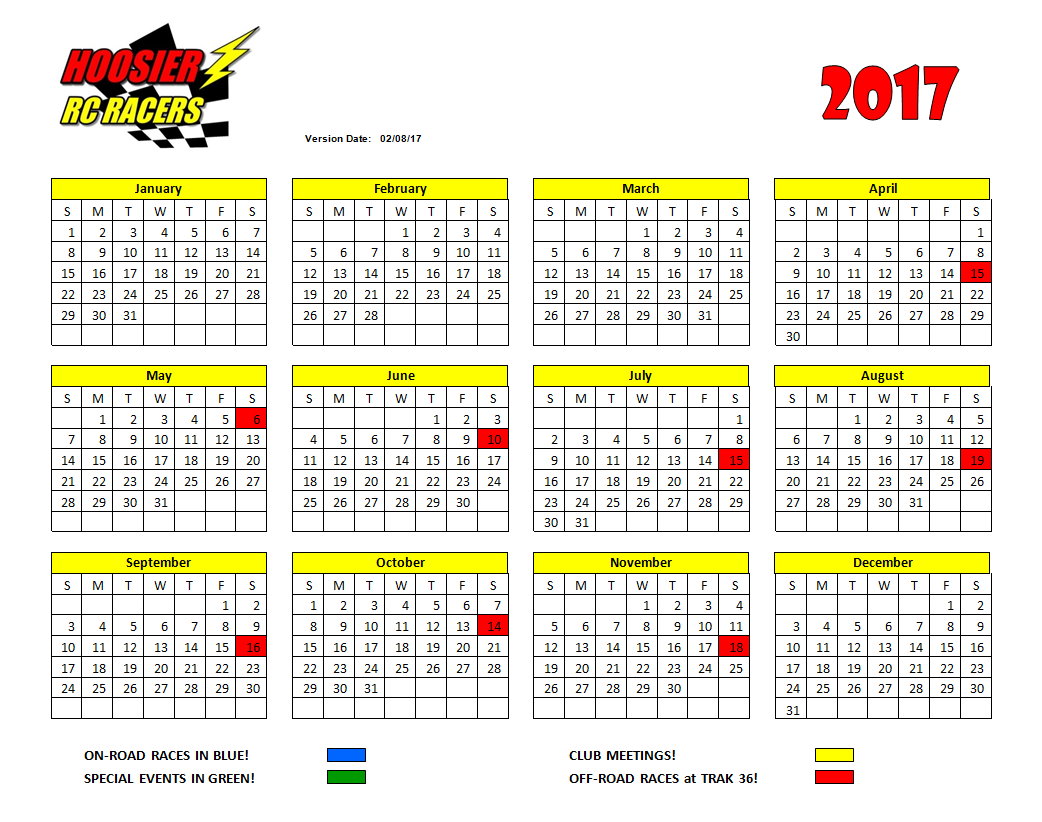 03-12-2018, 11:55 AM
Tech Rookie
Join Date: Feb 2018
Posts: 15
---
Hi There! Anything for 2018?
03-12-2018, 06:24 PM
Tech Elite
---
Working on schedule now. Usually we have one off road race per month and we tried to have 4 on-road parking lot races. Best way to stay up with the club/track activities is Facebook:
www.facebook.com/hrcracers
Scott
www.HRCRacers.com
03-30-2018, 12:01 AM
Tech Adept
Join Date: Apr 2012
Location: Indianapolis
Posts: 231
---
What classes do you guys normally run for off-road? I have 1/8 e-buggy, 1/10 2wd buggy and going to be building 1/8 e-truggy.
04-02-2018, 09:12 AM
Tech Elite
---
The track was designed for 1/10th scale. We are going to try e-buggy, but it might be too much for the track right now from a safety standpoint because we don't have catch fences. Strong classes include, Stock Slash, 2WD SCT, 4WD SCT, 2WD Buggy & Stadium Truck, 4WD Buggy. We also typically run a beginners/open class. We use the Indy RC Raceway rules because many of us also run there.
Indy RC Raceway & Hobbies - Indianapolis, Indiana R/C
Currently Active Users Viewing This Thread: 1
(0 members and 1 guests)
Posting Rules
You may not post new threads
You may not post replies
You may not post attachments
You may not edit your posts
---
HTML code is Off
---