Tamiya Direct Drive Touring Car
09-10-2008, 07:57 AM
Tech Regular
Join Date: Jan 2008
Location: Houston Texas
Posts: 365
Anyone see all the new option parts tamiya has for the F103
---
09-10-2008, 10:12 AM
Tech Master
---
What does shore mean in foam tires? Do foam tires grip better than the rubber tires on concrete driveway? What width should I use for front and rear?
09-13-2008, 02:53 AM
Tech Master
Join Date: May 2004
Location: Luton, England
Posts: 1,704
---
09-15-2008, 10:32 PM
Tech Master
front suspension tapping screw popped loose...
---
One of the 4x30mm tapping screws that hold down the front suspension to the main board came loose and caught the ground and got bent out of shape. Will I find with metric tapping screw at a hardware store?
09-16-2008, 10:13 PM
Tech Master
09-16-2008, 10:42 PM
Tech Addict
Join Date: Dec 2002
Posts: 534
---
Flashback from a few years ago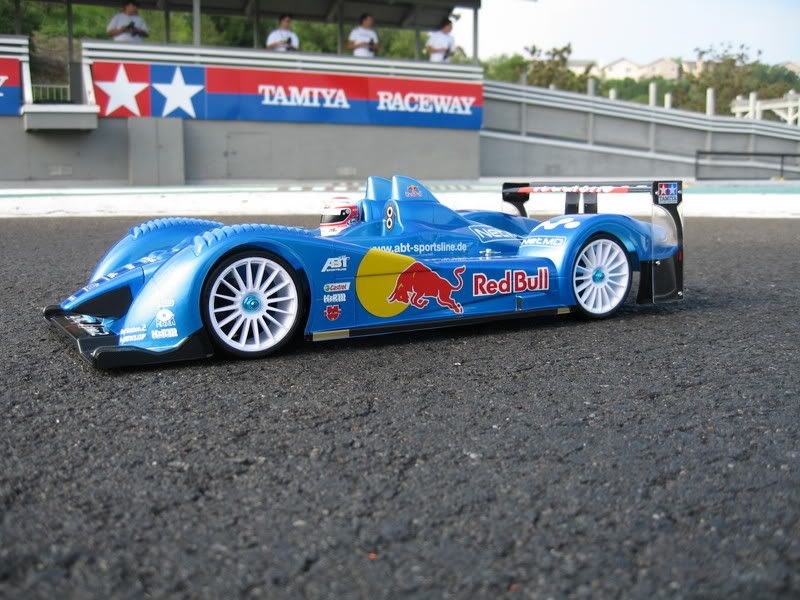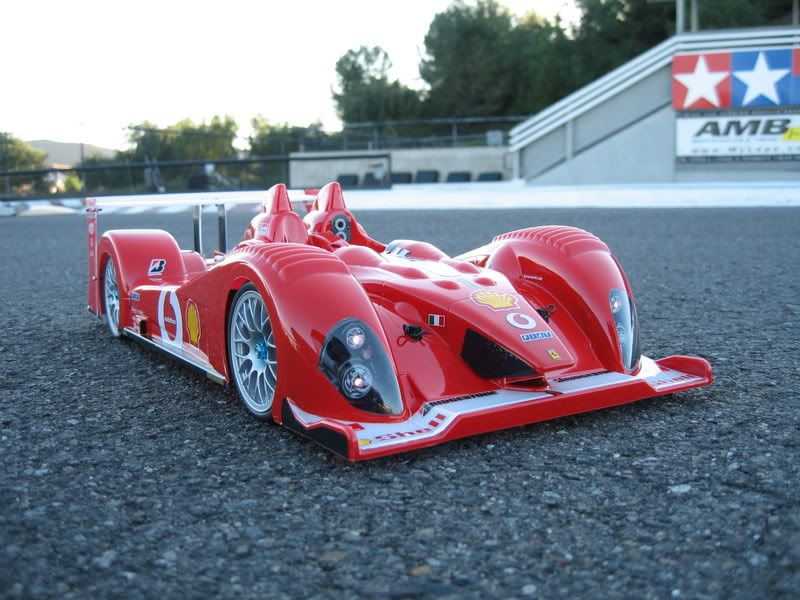 09-16-2008, 11:20 PM
Tech Master
---
I love those bodies, especially the Ferrari! Very creative.
09-29-2008, 07:34 AM
Tech Master
Join Date: Feb 2005
Location: Western Australia
Posts: 1,668
---
Hi all,
Could someone give me an idea of a final drive ratio for a 27T stock motor. The track I'm running on is about 250m long with a 60m main straight. I've never raced my F103GT before and we have a chance to run on the local nitro track but I have absolutely no idea what ratios to be running.
Cheers
Ben
10-17-2008, 11:24 AM
Tech Master
Join Date: May 2004
Location: Luton, England
Posts: 1,704
---
The lower powered FGT2 rules (HPI Saturn 20T motor) appears to be attracting some ex pan car GT racers back to the class.
During the summer we only had 3 or 4 cars at some of the club meetings, but last weekend was the first time the FGT2 group official ran, and we got 9 entries.
Winter Championship starts this Sunday, and it looks like we may have 14 FGT2 runners, but as of yet, no news on any FGT1 entries (any motor and up to 235mm).
10-27-2008, 10:11 AM
Tech Initiate
Join Date: Sep 2008
Location: France, Gard, Alès
Posts: 38
---
Hi everyone

I'm running a F103 GT, with a LRP A.I. Brushless Pro Reverse Digital ESC, an Eraser 9.5 motor, with ATS foam tires. I bought a high torque servo saver, turnbuckle tie-rods and TRF Special Damper.
This week end, as I was running on a very unclean track, I tried to set a high rear height. The point is that, when I use my "0" spacer (for rear axle), I can only use my 14T pinion, no way to use a 16T (I'm using stock 70T spur gear). I can't use my "2" spacer upside down, pinion ad spur gear are like glued the one with the other. Does it come from the rear pod or from my motor? Should I go with a 63T F1 spur gear?
How do you set your damper? I'm using 2 holes piston, 30 WT oil and I find my damper a bit loose. Should I go with 1 hole piston? Or 40 WT oil?
And which grease should I use for my pads? I used ball diff grease provided with the kit, as suggested in the manual, but I think that it's really like I had no sway bar.
12-12-2008, 11:01 PM
Tech Master
---
just bought one...cant wait till race season to run it
12-17-2008, 10:20 PM
Tech Master
---
can anyone tell me whats a good set up for parking lot racing
12-19-2008, 07:59 PM
Tech Master
---
anyone?
02-02-2009, 12:30 AM
Tech Adept
Join Date: May 2004
Location: Bunbury, West Australia
Posts: 195
---


Best setup tip is to sugarwater the asphalt if at all possible. Then try foam and rubber. If the track can't be cleaned, rubber is the way to go; I've had much luck with CS27s all-round (at night) and 32s for daytime racing. Build the car with the T-Bar screws set to the manual's setting (2mm I think) and go from there (back them off to cure spinning out problems).

This information is more useful for an initial run. I can give more detailed info if required. Read back a few pages for the best diff setup. Good luck.

Daniel
02-17-2009, 11:33 AM
F1 Series
---