550 motor in a touring car
10-16-2014, 11:34 PM
Tech Addict
Join Date: Sep 2014
Location: Bay Area, Cali
Posts: 605
550 motor in a touring car
---
Has anyone done this? What would be the advantages/disadvantages? How would you gear it? I know it adds extra weight.
10-17-2014, 08:21 AM
Tech Regular
Join Date: Jul 2014
Posts: 497
---
It would throw off the car balance. It would be illegal to use at any race. It would also stay cooler so you can gear it up. A 540 3.5 turn is a better idea if you just want stupid fast.
10-17-2014, 09:45 AM
R/C Tech Elite Member
Join Date: Mar 2006
Location: Ca
Posts: 3,089
---
the 550 motor is for torque, like you would need in a 4x4 Short course


you would probably destroy the drivetrain and it you would do crazy burnouts getting off the line.

no point whatsoever, a 2.5-4.5 540 is already going to be faster and have as much torque as the cars can handle
10-17-2014, 09:48 AM
Tech Champion
Join Date: Feb 2011
Posts: 7,067
---
Only BERT did it...lol.... I gear my Novak HV4.5 tc4 at 5.46fdr , and the bottom end, acceleration, and top end are out of this world... Faster than any 2S car out there by a mile, with my radio at 80% throttle....lol.... I use a Tekin Rx8, and Thunderpower 4S 3300mah lipo(370grams)... The car weighs 1711grams, and the extra weight helps plant the foam tires down on the ground.... Great car to bash with the 8scales....lol...
I own a 2.5t boosted Awesomatix that can't match my tc4 HV at all.... I think the Awesomatix is too light for a 2.5t anyway...
10-17-2014, 11:03 AM
Tech Fanatic
---
From my experience running a 550 4700kv motor, it will initially have a lot of torque, but that can be easily offset with taller gearing—how tall? Trial and Error, you have to do testing. I ran a 27 pinion 55 spur on 3s and then 4s and the 1/10 tc was an absolute rocket at a little less than 1/2 throttle. But that set up was close to the limit as I had to constantly monitor my temperatures. I then tried a 31 pinion, but my temperatures were too high.
And as far as the weight, I didn't really notice any major difference from a 540. Heck, I'm running 1/8 2650kv motors in my 1/10 tc and the added weight is no big deal. It is still nimble and quick.
This was my LRP 550 Dynamic 10l 4700kv set up: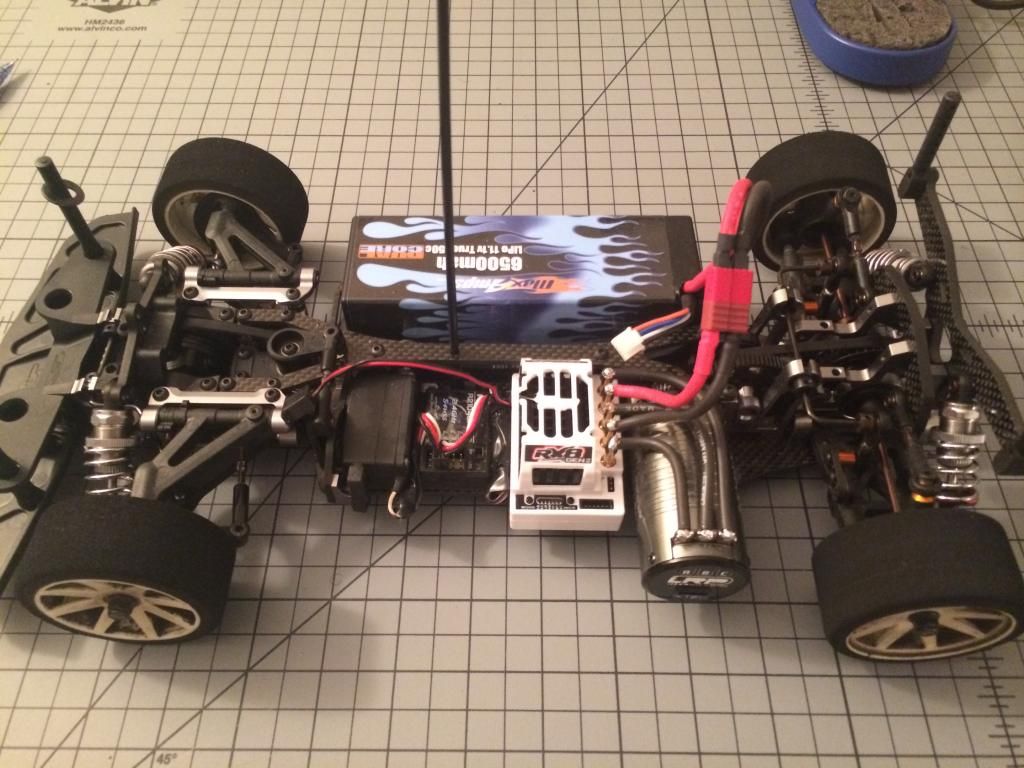 This is a comparison with the 2650kv 1/8 motor:
Had to cut the frame to make it work: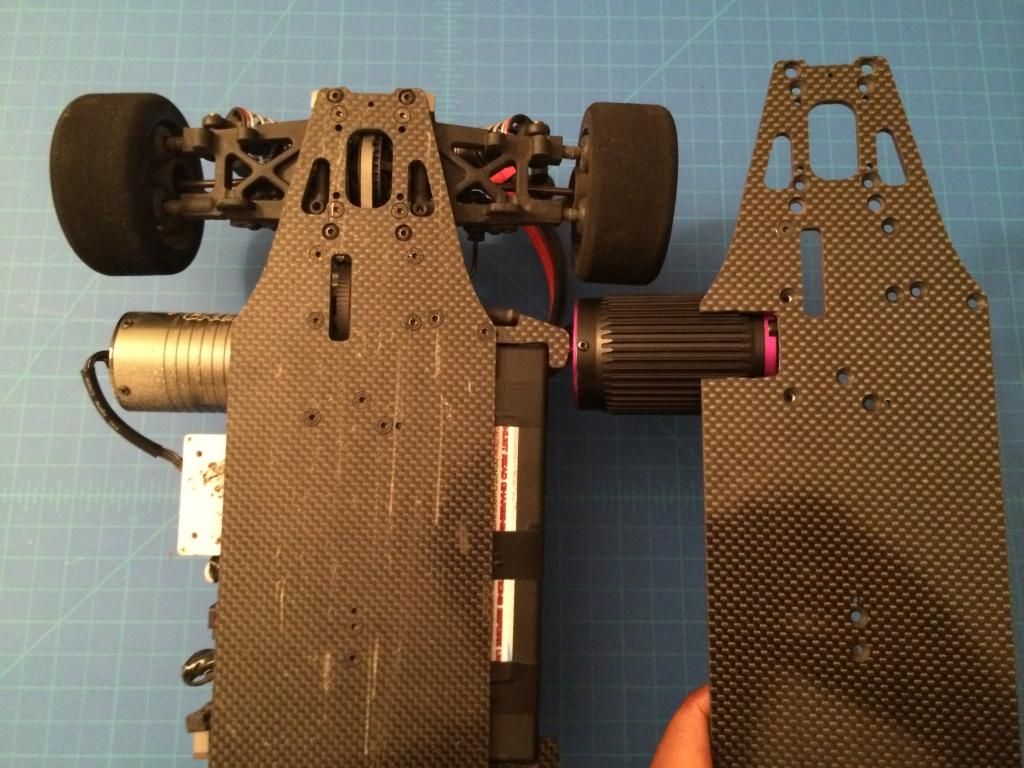 1/8 motor installed:
Ready to go: Note: I added 44.5mm wide foams in the rear and 31.5mm wide in the front to handle the power.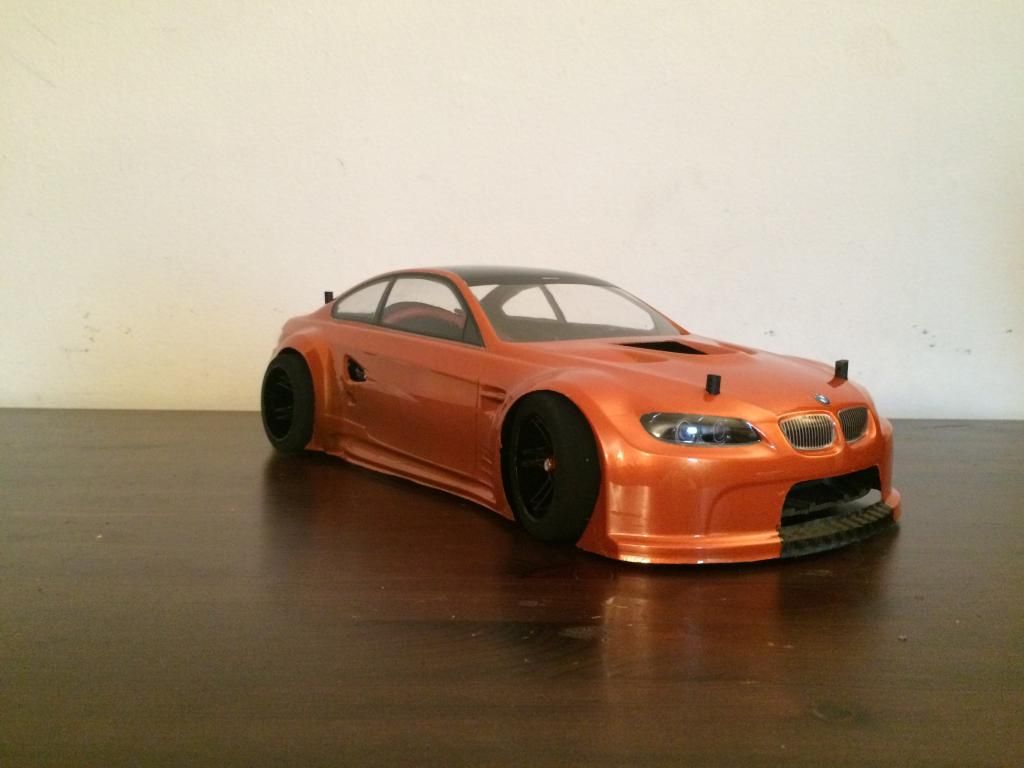 So if it can work for a 1512 1/8 motor, it will work with a 550
10-17-2014, 11:32 AM
Tech Fanatic
10-17-2014, 12:57 PM
Tech Master
Join Date: Aug 2006
Location: europe
Posts: 1,110
---
I don't see the point of trying a bigger motor in a TC. A low-turn 540 on 2s is already much faster than most of us need. I think there's more future in smaller motors.
10-17-2014, 01:50 PM
Tech Fanatic
10-17-2014, 01:52 PM
Tech Fanatic
10-17-2014, 05:18 PM
Tech Champion
Join Date: Feb 2011
Posts: 7,067
---
Nice car, but not 190mm though..... Only BERT did it...lol...
10-17-2014, 05:28 PM
Tech Regular
Join Date: Jul 2014
Posts: 497
---
Those are cool but that setup is overkill for even an eighth buggy. Way too much power to ever be able to control on a touring car. Not knocking you I like seeing crazy overkill stuff.
10-17-2014, 06:02 PM
Tech Fanatic
---
^^^You think thats overkill, I won't even mention the gearing lol