New to On Road need advice on 190mm body...
09-02-2014, 09:20 PM
Tech Elite
New to On Road need advice on 190mm body...
---
Ok so I've gone ahead and bought a 190mm 4WD TC and I need advice on body. Almost EVERYONE runs the Mazda Speed 6 but I'm not fond of the look really so I was looking at other options for overall good handling between a small/medium indoor carpet track and a large outdoor asphalt track.

I was thinking about the Bitty Designs Nardo or the LTC but am open to other suggestions based on handling, though I'm quite partial to aggressive and sleek look of the Nardo quite a bit.

Any and all useful information is welcome. Thanks.
09-02-2014, 09:29 PM
Tech Master
Join Date: Jun 2004
Location: SoCal
Posts: 1,387
---
Blitz Bodies are great and now roar approved.
09-02-2014, 09:55 PM
Tech Regular
Join Date: Oct 2011
Location: GP
Posts: 371
---
Bittydesign Nardo is the most neutral body I have run. MC10 is similar to the Mazda haven't had a chance to try the Striker 3.0
09-02-2014, 10:23 PM
Tech Master
Join Date: Mar 2007
Posts: 1,596
---
I've not tried the non-protoform bodies, but as a previous poster said, there is a reason the speed 6 is so popular. I suppose I could be wrong, but TC racing is not about the look of the body but 100% on performance. just my 2c.
09-03-2014, 02:21 AM
Tech Regular
Join Date: Sep 2012
Location: UK
Posts: 437
---





There will be a reason that one body is popular at a certain track.
The speed6 is always a safe bet. You'll never be able to set up the wrong shell, believe me, it took me a long time to realise that when I started TC.
09-03-2014, 08:23 AM
Tech Elite
Join Date: Sep 2003
Posts: 4,004
---
If you use a Speed 6 when you race carpet and an LTC-R when you race asphalt you can't go wrong.
09-03-2014, 09:36 AM
Tech Elite
---
Thanks for all the info thus far. And while I realize the Speed6 is popular for a reason, I am a designer and have a keen eye for subtleties that usually go unnoticed and I see where that body is different, but I also zoo where other bodies are similar. As for the Nardo, it's like a cross between the Speed6 and the LTC-R in terms of shape and profile respectively. It looks to me as if it could be the bed tot both worlds.

Has anyone run the Nardo body?

There's also Sweeps new 190mm body thats similar to the Nardo but is closer to the Speed6 overall. I'm going to the shop at lunch and see what they have on hand. If they have the Nardo I'll likely grab that, if not it will be between the LTC-R and Speed6 if they have them in stock.

Feel free to post more info. On-Road is vastly more advanced than 25 years ago. Just glad my options aren't limited to Pan cars. Always disliked them, even my 2 top of the line Bolinks. ewe. LOL
09-03-2014, 10:13 AM
Tech Regular
Join Date: Sep 2012
Location: Boulder, CO
Posts: 437
---
I love trying out the different shells that are available. I've spent time driving just about every body that's currently available and a few of the harder to find ones as well. Heck, last weekend alone I drove the PF Mazdaspeed6, PF P37, PF Mazda GX, PF LTC-R, Blitz TSX, Blitz WRX and Bittydesign MC10. Suffice to say, I love switiching it all up. It can change from week-to-week, but I'll usually put up my best overall performance with the Mazdaspeed6, but my fastest laps with either the Blitz TSX or LTC-R. That's probably enough proof that I should just stick with the Mazdaspeed6, but I don't feel it's as much fun to drive as other bodies and I don't think it looks as cool as other offerings. Yes, these are illogical and perhaps stupid conclusions, but whatever. I think the bodies with the 2 coolest lines are the Bittydesign Nardo and the HotBodies Subaru Impreza Type C. Unfortunately, I can't say the Lexan quality of either of these is particularly impressive.

I have another Nardo on the way since I've only had one before, but it was immediately after I switched platforms so I was trying to learn the characteristics of a new car. It's a body that I really want to like even though if forced to only use 1 body it would be the PF Mazdaspeed 6.

TL;DR I agree the Nardo is the coolest looking, but the Mazdaspeed 6 is a safe decision.
09-03-2014, 03:35 PM
Tech Elite
---
Thanks gents.

My LHS only had the P37 and the LTC-R so I went with the LTC. I don't think the available online pictures do it justice. You can't really see the lines and the intricacies of the design in the available pictures. I think I'm going to be a happy camper when I spray it up in my theme, and I will be sure to post pictures that hopefully show the detail in this design.
09-03-2014, 03:52 PM
Tech Elite
Join Date: Jul 2010
Posts: 2,673
---
It's the paint where you get a chance to make it pretty.

Forget choosing shape on looks.
09-03-2014, 05:27 PM
Tech Elite
---
Not necessarily so... Do a killer paint job on this and let us know how it turns out. Lol
To be fair, there is one of these that is surprisingly outstanding but it is extremely modified! Lol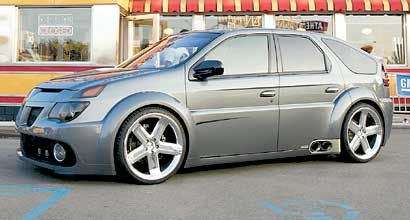 Speaking seriously, these TC bodies are indeed somewhat similar enough to one another but at the same time someone with an extremely keen eye who is also a road and race car aficionado can see vast differences in them.
Currently Active Users Viewing This Thread: 1
(0 members and 1 guests)
Posting Rules
You may not post new threads
You may not post replies
You may not post attachments
You may not edit your posts
---
HTML code is Off
---