2014 U.S. Indoor Champs, Cleveland, OH November 27th - 30th
11-14-2014, 05:59 PM
---
Originally Posted by
wwddww34
It's TBT! USIC starts 2 weeks from now.
Here's a pic I found on Facebook (thanks to Bill Jeric). It looks like 1981 U.S. Indoor Champs A-Main.
Drivers from Left to Right: Tom Miller, Bud Bartos, Tyree Phillips, Joel Johnson, Ralph Burch, Steve Koepp, Kent Clausen, Mike Lavacot, Jim Dieter, Arturo Carbonell.
1 for 1 manual lap counting, and no suspension 1/12th scale cars, that was one bumpy track.
11-15-2014, 04:13 AM
Tech Master
---
Trophies and T-shirts ordered
Door Prizes from several Sponsors have started arriving
Entries sitting around 200 so far
Both 12 and TC stock currently with a FULL D main the next entry for either of those will put some one in the E.
TC Mod is back as the 3rd biggest class but still just shy of that C main.
11-16-2014, 02:05 AM
Tech Adept
Join Date: Oct 2002
Location: canada
Posts: 103
---
When is registration close?d

Thanks
Lou
11-16-2014, 03:04 AM
Tech Master
11-17-2014, 07:57 AM
Tech Regular
Join Date: Apr 2004
Posts: 316
---
Hey folks, it looks like the corporate 800 number for the Holiday Inn hotels may have had some peculiarities with our room block and room rates which may have left some racers thinking the hotel was sold out. It is not. Please call 440-238-8800 to reach the Strongsville Holiday Inn directly and make your reservations using the USC code. We have gotten the rate deal extended until the 24th, so you still have time. Thanks and we'll see you in 10 days!

-Sean
11-19-2014, 08:22 AM
Tech Master
Join Date: Apr 2004
Location: Somewhere Strange Wisconsin!
Posts: 1,676
---
It is really quiet in here for the event being only a week away. Hotel matters should be resolved; I was able to book my room yesterday. Can we ask the mustache man to update the entry list? Someone needs to start some form of smack talk.

Snowy.
11-19-2014, 08:37 AM
Tech Master
---
Yeah, sorry, been a little preoccupied ensuring you guys have an awesome venue to race at. I'll get the updated entry list up this evening.
11-19-2014, 08:40 AM
---
Snowy wants smack talk?
Who and where is Mike Blackstock?
Will Andrew Hardman lay the smack down in Mod TC the same way he did at The Classic? (I say yes.)
Can Dumper actually "Wynn" an F-1 main wire to wire?
What happened to Wayne Gerber?
Does Pat Barber qualify for the "kids" class at the Champs? (He is short enough)
And most importantly, Why am I so slow?
11-19-2014, 08:48 AM
Tech Master
Join Date: Nov 2006
Location: New Bern, N.C.
Posts: 1,542
---
Ian, you are so slow now for the very same reason as me......old age.
11-19-2014, 01:22 PM
Tech Master
Join Date: May 2010
Location: Chi-Town West Burbs
Posts: 1,700
11-19-2014, 04:15 PM
Tech Master
---
As promised. Also know of about 20 entries who are 'Friends coming" with other already signed so the list should grow again, still might see 250 entries by the time it is all said and done.

Adam Buchholtz TC Stock
Adam Russell TC Stock
Alex Fournier TC Stock
Alexandre Chryssikos TC Stock
Alston Kelso TC Stock
Brian Wynn TC Stock
Chad Stowe TC Stock
Chris Corven TC Stock
Chuck Chambers TC Stock
Cody Woods TC Stock
Damon Converse TC Stock
Danny Jenkins TC Stock
Gabe Hoban TC Stock
Grant Galloway TC Stock
Jerry Birchfield TC Stock
Jim Oliva TC Stock
Jim Piersol TC Stock
Manny Flores TC Stock
Martin Lecuyer TC Stock
Michael Herald Jr. TC Stock
Michael Larson TC Stock
Mike Gee TC Stock
Nate Wagner TC Stock
Ralph Morella TC Stock
Rami Zein TC Stock
Richard DeVroeg TC Stock
Robert Brandow TC Stock
Robert Shuchman TC Stock
Sal Amato TC Stock
Sean Bain TC Stock
Skip Starkey TC Stock
Steve LaLiberte TC Stock
Steven Stewart TC Stock
Bill Sydor TC Stock
Chris Vogan TC Stock
Dave Johnson TC Stock
John Demchak TC Stock
Robert Dirla TC Stock
Will Jossens TC Stock
Denny Barlage TC Stock


Adam Buchholtz 12 Stock
Alex Fournier 12 Stock
Bill Eisenhard 12 Stock
Brad Mergy 12 Stock
Brian Wedge 12 Stock
Chuck Longergan 12 Stock
Damon Converse 12 Stock
Dana Bailes 12 Stock
Daniel Holcomb 12 Stock
Danny Jenkins 12 Stock
Doug Keener 12 Stock
Ian Ruggles 12 Stock
Jim Piersol 12 Stock
Joe Roach 12 Stock
John TorTorice 12 Stock
Lee Harpe 12 Stock
Mark Calandra 12 Stock
Mark Sweeney 12 Stock
Martin Lecuyer 12 Stock
Michael Herald Jr. 12 Stock
Patrick Barber 12 Stock
Ralph Morella 12 Stock
Sean Bushnell 12 Stock
Skip Starkey 12 Stock
Steve Boice 12 Stock
Steve LaLiberte 12 Stock
Steven Stewart 12 Stock
Thomas Postalwait 12 Stock
Tom Firsching 12 Stock
Dominic Blackstock 12 Stock
Dwight Smith 12 Stock
Jerry Birchfield 12 Stock
Jody Flipse 12 Stock
Joe Trandell 12 Stock
John Demchak 12 Stock
Robert Dirla 12 Stock
Ron Ferguson 12 Stock
Sal Amato 12 Stock
Denney Barlage 12 Stock
Wayne Gerber 12 Stock


Daniel Cook TC Mod
Alex Kubilus TC Mod
Donny Lia TC Mod
Grant Galloway TC Mod
Ken Miller TC Mod
Mich Gee TC Mod
Michael Larson TC Mod
Mike Wise TC Mod
Andrew Hardman TC Mod
Cody Woods TC Mod
Josh Cyrul TC Mod
Keven Hebert TC Mod
Paul Ciccarello TC Mod
Walt Henderson TC Mod
Will Jossens TC Mod


Andrew Knapp 12 Mod
Donny Lia 12 Mod
Eric Wells 12 Mod
Ken Miller 12 Mod
Mike Pavlick 12 Mod
Mike Wise 12 Mod
Steve Dunn 12 Mod
Chris Doseck 12 Mod
Josh Cyrul 12 Mod
Keven Hebert 12 Mod
Paul Ciccarello 12 Mod
Ray Darroch 12 Mod
Steve Radecky 12 Mod
Walt Henderson 12 Mod


Bill Eisenhard WGT
Brian Wynn WGT
Derrick Austin WGT
Donny Lia WGT
Frank Calandra WGT
Gabe Hoban WGT
Lee Harpe WGT
Steve Boice WGT
Tom Firsching WGT
Dwight Smith WGT
Joe Trandell WGT
John Demchak WGT
Josh Cyrul WGT
Ron Ferguson WGT
Tony Carruba WGT
Wayne Gerber WGT
Zach Suttenberg WGT


Alex Fournier TC 13.5
Alexandre Chryssikos TC 13.5
Chad Stowe TC 13.5
Andrew Hardman TC 13.5
Bill Sydor TC 13.5


Andrew Knapp 12 13.5
Brian Wynn 12 13.5
Dana Bailes 12 13.5
Gabe Hoban 12 13.5
John Tortorice 12 13.5
Mark Calandra 12 13.5
Mark Sweeney 12 13.5
Mike Pavlick 12 13.5
Tom Firsching 12 13.5
Brad Mergy 12 13.5
Dwight Smith 12 13.5
Joe Trandell 12 13.5
Ray Darroch 12 13.5
Vicky Carruba 12 13.5
Will Jossens 12 13.5


Bill Eisenhard USGT
Brian Wynn USGT
Chuck Mackin USGT
Eric Schneeweis USGT
Grant Galloway USGT
Jim Oliva USGT
Joe Roach USGT
Ken Pepe USGT
Rami Zein USGT
Richard DeVroeg USGT
Robert Brandow USGT
Robert Shuchman USGT
Bill Sydor USGT
Chris Vogan USGT
David Walker USGT
Jerry Birchfield USGT
Sam Bailey USGT


Chuck Chambers VTA
Chuck Mackin VTA
Dave Morrow VTA
George VTA
Jim Oliva VTA
Jimmy McKinley VTA
Ken Pepe VTA
Kris Chapman VTA
Mike Buca VTA
Rami Zein VTA
Robert Brandow VTA
Sam Bailey VTA
Chris Vogan VTA
Dave Johnson VTA
David Walker VTA
Zach Suttenberg VTA


Buca Youth
Emma Wagner Youth
Jacob Keener Youth
Dominic Blackstock Youth
Pavlick Youth
Suttenberg Youth


Brian Wynn F1
Frank Calandra F1
Jim Piersol F1
Manny Flores F1
Nate Wagner F1
Patrick Barber F1
Robert Shuchman F1
Skip Starkey F1
David Walker F1
Wayne Gerber F1
Mark Sweeney F1
11-20-2014, 07:52 AM
Tech Master
Join Date: Oct 2007
Location: Pittsburgh, PA
Posts: 1,160
---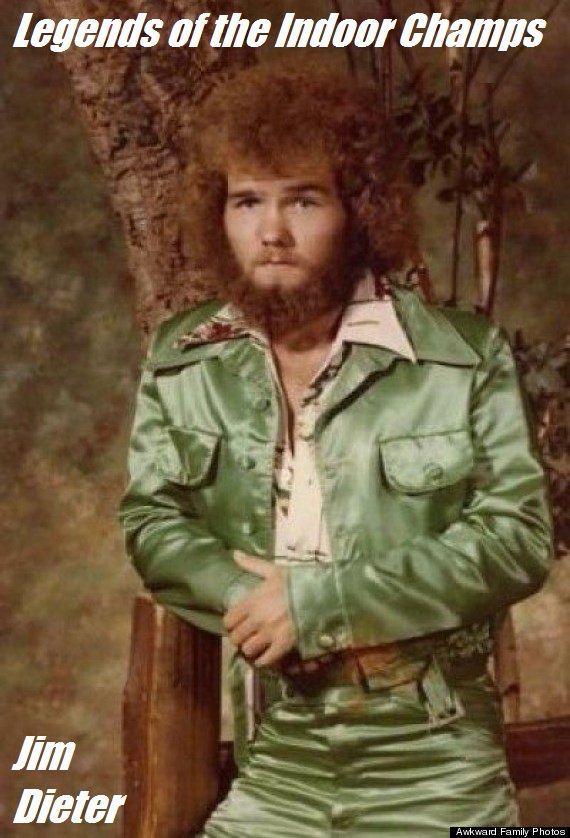 11-20-2014, 01:06 PM
Tech Fanatic
Join Date: Jun 2006
Location: On a Stage or Stand somewhere
Posts: 939
---
B main in 1-12th MOD.....


YES!