My Micro-T Project: Micro-Nugget
05-13-2014, 10:03 AM
My Micro-T Project: Micro-Nugget
---
Hey Guys,
Just wanted to post this in this section as it gets a bit more traction than the Micro section
Here's my ALL aluminium, fully gold anodized,brushless (not installed) Micro-T with a custom MR Paintin' shell.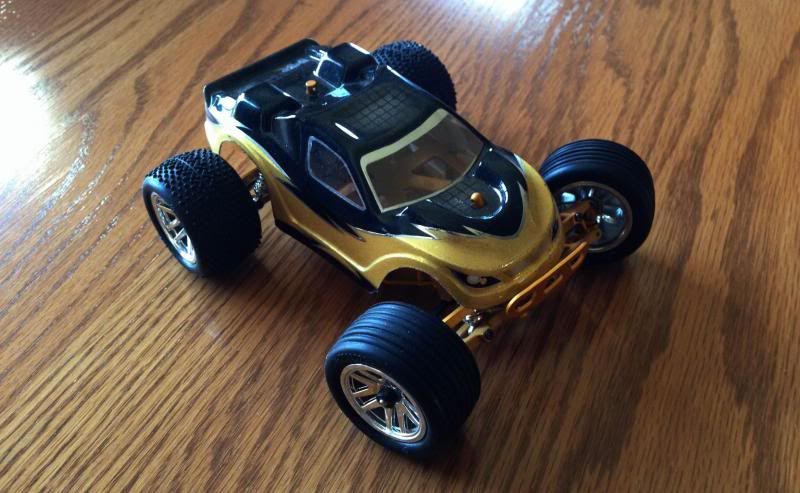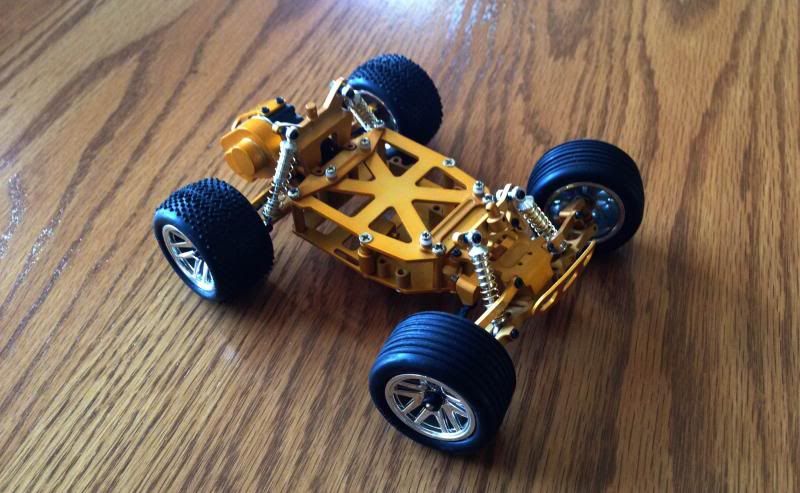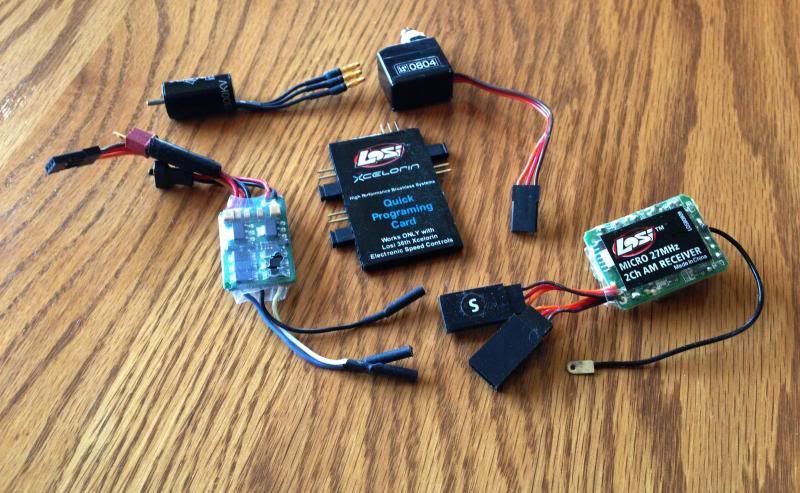 Unfortunately, I'm going to have to sell this beauty soon as I really need some extra money. I was hoping someone on here had a ballpark estimate of what I should look at getting for it? I believe it's got over $400-$500 of aluminum in it, PLUS the custom anodize and paint job. In addition the brushless system cost over $50 as well.
Thanks in advance, and look forward to hearing your comments
05-13-2014, 10:08 AM
Tech Apprentice
Join Date: Jul 2013
Location: Fort Worth, Texas
Posts: 84
---
Worth really depends on the amount you're willing to accept, and what someone is willing to pay.

Like me for example, my offer would be insulting, but it wouldn't be worth very much to me. Just something to play with in the driveway.

You never get what you put into a hobby that you enjoy. We spend way to much money because we enjoy it.
05-13-2014, 10:16 AM
---
Oh yes, I totally understand that! It was my vision to have a total golden Micro-T, and I made it happen.. just might have to part with it if someone likes it as much as I do
Appreciate the comment, Mclarein!
05-13-2014, 12:31 PM
Tech Addict
Join Date: Sep 2001
Location: Covington, Tn.
Posts: 737
---
I'm digging the paint. I still have my Micro-T also. I love that little truck!
If you ever decide to part it out, there's quite a few things on it I'd like!
As a whole, the truck might get $200 to $250 to the right buyer.
By contrast, I doubt I could get more than $75.00 for my Micro-T, and I probably have close to $200 in it.
Mine is the RTR version with:
Lipo
Bearings
Alum knuckles
Delrin steering links
Pinion set
Losi Micro 22's
05-13-2014, 05:46 PM
---
Thanks Jeff! Appreciate the input. Ya these Micro-T's are a ton of fun, I have about 4 of them, just this is the one that sits on the shelf and was never fully completed
Cheers!
05-13-2014, 10:23 PM
Tech Apprentice
Join Date: Jul 2013
Location: Fort Worth, Texas
Posts: 84
---
I should add, I am impressed with the effort you put into it. I meant to put that in earlier. Neat little ride.
05-14-2014, 11:39 AM
Currently Active Users Viewing This Thread: 1
(0 members and 1 guests)
Posting Rules
You may not post new threads
You may not post replies
You may not post attachments
You may not edit your posts
---
HTML code is Off
---