F201
11-08-2011, 06:25 PM
11-08-2011, 07:40 PM
---
Originally Posted by
Jeff D.
Take another look friend. Similar in layout but not the same. Top arm length drastically different, and the 201 has pivot ball wheel hubs, 3R doesn't.

Evoracer, why not just get a 103/104? Good cars that are current, have aftermarket support and with available setup advice. I have the 201, 103R, and 104PRO. The 103R is easily the fastest and most fun to drive on carpet.
Jeff D. If I do go with a new car it'll be the 3R FGX. I really like the realistic suspension of the F201 and really tired of the pan car F1's. If only Tamiya would build a 2wd version of the f201 with better gearing options.
Mantis, Pretty familiar with racing it as a 4wd. The goal here is to join the fun with other 2wd chassis. I honestly believe leaving the front diff in place helps the steering. I'm no engineer but it just seems that a "slipper spool" setup would aid steering even if it's not being driven directly by a drive shaft.
11-08-2011, 08:12 PM
Tech Master
Join Date: Feb 2011
Location: Forney Texas
Posts: 1,650
---
11-08-2011, 08:37 PM
Tech Elite
Join Date: Oct 2001
Posts: 4,778
---
I'd rock my F201 if only I can get some decent tires for it. Tamiya tires are junk.
11-08-2011, 09:53 PM
Tech Elite
Join Date: Aug 2001
Posts: 2,583
---
Originally Posted by
texastc
The spur gear adapter for the F201 is like for TCs not the pan car solid axle type for the F103/104s. These adapters are long discontinued.
11-08-2011, 10:05 PM
Tech Master
Join Date: Feb 2011
Location: Forney Texas
Posts: 1,650
11-09-2011, 05:21 AM
---
Yep, afraid so my friend. Thanks for trying though. If I could get hold of one of the adaptors from Square, 3Racing, Tobee Craft and possibly other companies, I'd duplicate and make a few. Oh well, I'll keep looking until Tamiya makes the next generation 2wd F202.
11-09-2011, 06:59 PM
11-10-2011, 12:30 AM
Tech Fanatic
Join Date: Feb 2008
Location: London, UK
Posts: 824
---
I had F201 in my hands as bought one used for my mate that is crazy about F1s.
I just proposed this guy to look into something that is available (F201 isn't made for quite a long time and you can rarely get used one) and quite similar. He also stated that he doesn't like idea of AWD - I belive FGX is closest to what he wanted.
---
Last edited by lochness42; 11-10-2011 at

12:35 PM

. Reason: To keep it friendly
11-10-2011, 05:26 AM
---
Lochness, Don't be insulted. His statement was clearly and simply meant to show some large variations in design between the 2 cars although I'm sure you know the difference. I've read many of your posts.
As good as the 3R may be or become...some of us will always believe the F201, especially the suspension, had it's merits and would love to see a 2wd variation. Personally, I think and hope Tamiya will do exactly that.
11-10-2011, 12:34 PM
Tech Fanatic
Join Date: Feb 2008
Location: London, UK
Posts: 824
---
I can't argue about F201 - it's amazing piece of kit and it's shame that it isn't made anymore.
If you've seen my posts before - I belive I always tried to help others with my limited but still usable knowledge (when it comes to F1s) and I've never stated something that is not truth.
(Evo - you've got PM - don't want to flood this thread - just to keep it on topic - and edited my previous post to keep this thread clean)
11-10-2011, 03:29 PM
---
Didn't MLP have a modded 2wd F201 like you guys are talking about? I miss that site real bad. Always had something to inspire lots of drooling.
11-10-2011, 04:04 PM
Tech Master
Join Date: Jan 2004
Posts: 1,059
---
I remember the chassi but never saw one in the flesh and I cant recall if it was 2wd or 4wd. There was also a BMI chassi (unsure 2wd or 4wd) and 3 racing chassi (4wd) if I remember correctly.

I have no problems with a 4wd F1 car and over the years some teams have used 4wd. If real F1 cars were going at RC speeds and didnít have a driver they would be 4wd.
I thought the F201 was a great car to race and the only down side I can remember was the gearboxes were a pain to pull apart. After 18 years of racing RC cars it is my equal favourite car that I have raced, locally they were by far more popular than the F103 and F104ís and I would buy a new version of the F201 in a heartbeat.
12-09-2011, 01:43 PM
Tech Master
Join Date: Jul 2006
Location: Indianapolis
Posts: 1,840
---
Evo, sent you a PM.
Thought I'd share a thought with everyone though. Would it be possible to use an aftermarket TT-01 motor mount and adapt it to the F201?
I know it is possible to adapt the F201 spur gear to the TT-01, so maybe something on the TT-01 would work on the F201.
http://www.3racing-parts.com/shop/ta...-90013283.html
12-09-2011, 02:12 PM
Tech Elite
Join Date: Oct 2008
Location: Chino, CA
Posts: 4,177
---
F201 Rubber tires and Weels are available at TQ RC RACING.
Click Here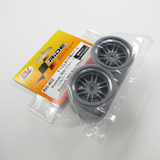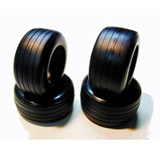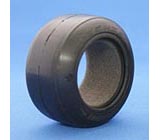 FYI, Thanks.