Team Associated RC10R5.1 FT World GT
12-23-2012, 10:34 AM
Tech Addict
Join Date: Jun 2008
Location: Netherlands, Sweet Lake City
Posts: 500
---
Damn you're fast Joost! I could hardly resist of breaking the factory seal on your box ;-)

Regards Robert
12-23-2012, 10:39 AM
---
You should have done that Robo, I would not have mind at all
Yes, fast it is but like I said. I just put it together from the manual. No grease in the diff or tubes yet even LOL.
Now I will take it apart again and start building it. You know how it works mate...
12-23-2012, 10:43 AM
Tech Master
Join Date: Aug 2009
Location: Tucson, AZ. USA
Posts: 1,369
---
I'm from Tucson, Az, USA. About 500 miles southeast of LA. Back in the day, we raced Pro10 a lot, but now I only know of 2 other cars in my area and neither one is running. I get my Trinity out every 6 months or so and take it for a spin, just in case. Really wish I could come to Europe for some racing, but the budget just won't stand for it. Got to spend 3K on a new clutch for my Subaru Legacy soon.
12-23-2012, 10:47 AM
---
3K on a Subaru clutch? Even THAT is cheaper over here in Europe LOL... Pity you can't come man. It is really fun driving over here.
Anyway, let's get back on topic again
12-23-2012, 10:58 AM
Tech Master
Join Date: Aug 2009
Location: Tucson, AZ. USA
Posts: 1,369
---
Expect a full report on how this baby runs. I think my old 10R5 is becoming a bit dated.
12-23-2012, 11:08 AM
---
Naaahhh
I still kick some ass with my 10R5 against Corally's 235MM cars
Both running 2S and 10.5 motors.
Run it with 2S shorties or make a brace up front so you can run saddlepack or 2 1S 1:12 lipo's.
You would be supriced how it runs
regards Roy
12-24-2012, 09:50 AM
---
Ordered two 4200 Shorty lipo's and a 13.5 motor from Hobbyking and CS... Bodies are on the way. Two Sophia's, the new Protoform body is yet to come... Paint is standing ready so soon I can hit the track!!!
12-31-2012, 09:36 AM
---
Got the diff-cone in the mailbox today!!! Such great service and fast delivery from Team Associated.

That among other things is why I always come back to racing an AE car. Great job guys!!!

Everybody the best wishes for 2013, tight lines on the track and lot's of RC happiness!!!
12-31-2012, 07:56 PM
Tech Champion
---
I have been running my 10R5.1 for a month. I love it. I am pretty much running Keven Hebert's 12R5.2 on it and its dialed. Get some black side springs, a blue center spring and 27.5wt oil. I am on pace with the fastest cars at my track (BMI Copperhead 10's and CRC Gen X10's).
01-01-2013, 03:18 AM
Tech Adept
Join Date: Nov 2012
Posts: 103
adrian
---
what difference does the black side springs make, are these fitted to your 1/12th or WGT I have to say this is the best combo of cars ive ever had and been racing since 1976 I LOVE MY ASSOCIATED CARS.
01-01-2013, 05:00 AM
---
Adrian, you mean Kevin Herbert's 12R5.2 set-up I guess? Okay, well I have all the springs and oil laying around so that will be no problem...
01-01-2013, 08:59 AM
Tech Champion
---
01-01-2013, 09:02 AM
Tech Champion
---
01-01-2013, 09:30 AM
---
Yes, that would be logical for the front springs. I still have to see what kind of track it will be where I will running the car. Still have to wait for some stuff like bodies, motor and batteries. Then I will give the car that basic set-up from Kevin's car and we'll see how it goes...
01-05-2013, 02:11 PM
---
Today I updated the front end of the car with parts from CEFX & CRC. It was something I was planning to do for a while on the P235-CS Pro10 car and the parts came in so I did the update on the R5.1 front end because I wanted to do this with the V2 lower arms...
Looks great and the movement is super-smooth!!!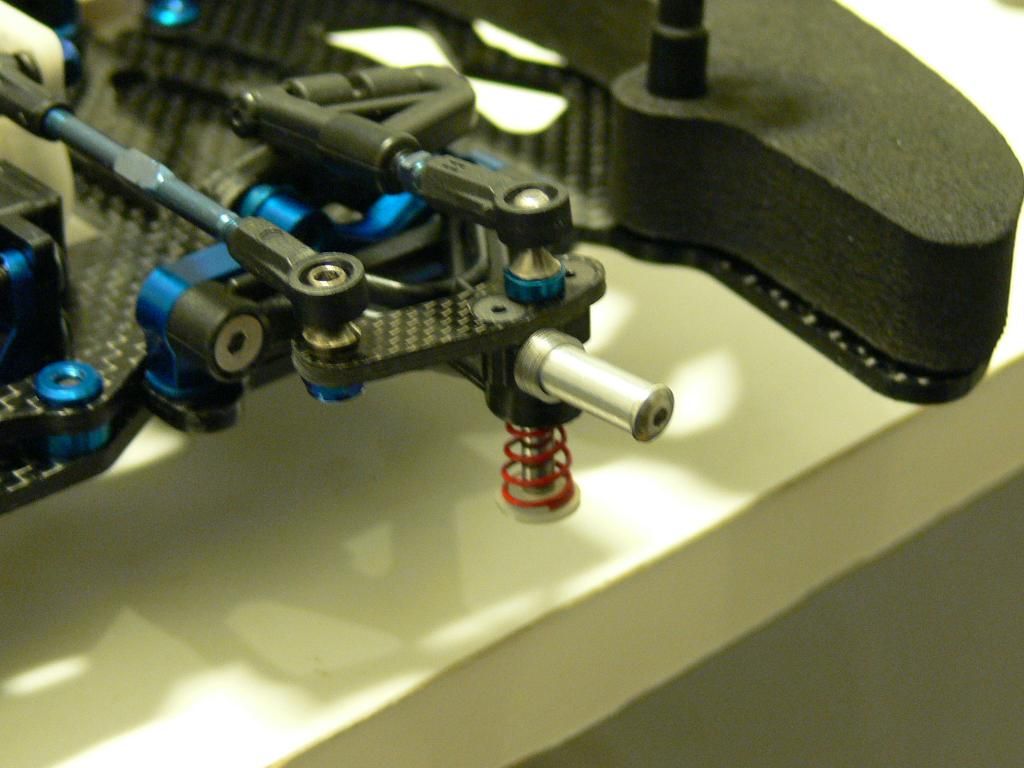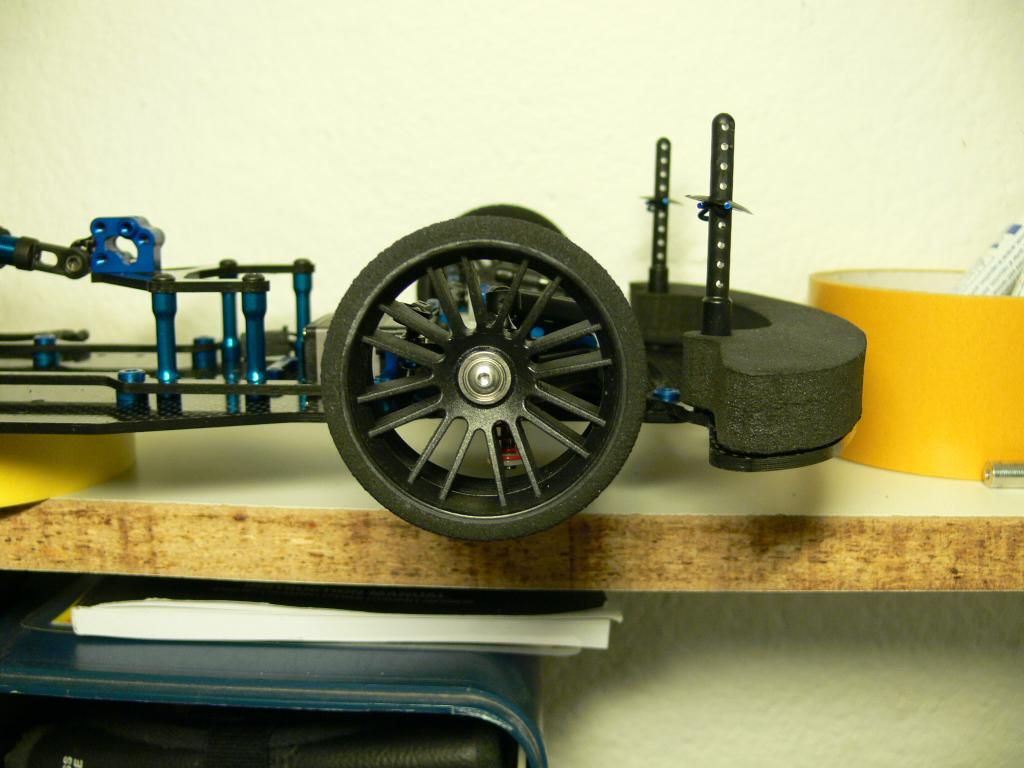 The wheels now use larger bearings (3/16 x 5/16) and are kept in place with a bolt rather than a locknut.