Team Associated RC10R5.1 FT World GT
12-15-2012, 08:34 AM
Tech Master
Join Date: Aug 2009
Location: Calgary, AB
Posts: 1,425
---
I'm a bit confused regarding these inline axles
- can someone show me the difference between the kit version, and the inline version? Or, are they the same?
12-15-2012, 08:45 AM
Tech Champion
Join Date: Aug 2001
Location: Tampa, FL
Posts: 5,915
12-15-2012, 09:06 AM
Tech Champion
Join Date: Aug 2001
Location: Tampa, FL
Posts: 5,915
---
The kit axles are trailing axles. The axle is placed behind the king pin. This creates a force that makes the car keep going in a straight line.
The inline axles are larger in diameter and are drilled to let the king pin go right through the center. This eliminates any forces impacting the cars direction of travel. In Line axles make care react more quickly and be less stable.
WGT cars are already very stable so inline axles add some snappiness to steering inputs. Most racers run inline axles on other cars.
They are a tuning aid so you should try both and run what nets the fastest lap times.
---
Last edited by AdrianM; 12-15-2012 at

09:18 AM

.
12-15-2012, 10:22 AM
---
True! Inline axles add a lot of steering reaction. I myself no use the set of CEFX on my Pro10 in which I use the same bearings for both axles but I can change the axle style to the steering arm. Maybe I will use this also on the RC10R5.1.

For now, I am still waiting for the kit to come in and first I will build it according to the manual. From there I move on...
12-15-2012, 03:39 PM
Adrian inline axles
---
could you list the parts and numbers for what you need for n line axles conversion .Running mine in trailing mode.
12-15-2012, 05:06 PM
Tech Addict
Join Date: Jun 2007
Location: Canal Fulton, OH
Posts: 597
---
Any word on a new oval R5.1O (oval car)?
12-15-2012, 09:29 PM
---
#6902 - Bearing, 3/16 X 5/16, flanged
#6902 - Bearing, 3/16 X 5/16, flanged
#8441 - Inline Steering Block
#8443B - FT Blue Aluminum Inline Front Axle
These parts are straight from RC10.com so if you took a couple of minutes time to look at that page you could find it yourself
12-16-2012, 03:15 AM
joost
---
im in the Uk and parts are not easy to obtain ,but thanks for finding the numbers and using up your precious time much appreciated.
12-16-2012, 04:37 AM
---
Well... I am in the Netherlands and we have the same problem but these parts are seen on the parts-page of the car. Sold everywhere in the world online so... I usually get my parts through Thunder Tiger Europe in Germany. Lot's of stores do business with them. I believe that Action Model Centre in the UK is also a retailer for AE.
12-19-2012, 06:00 AM
diff cone washer
---
Contacted customer services and cone str8 out in the post.Its silver not blue but who cares.
Now full nut and diff is fine.Thank you Sean and Don in customer service.

seems its the cone from an L3 part number 4555
12-23-2012, 08:58 AM
---
Got mine yesterday when I came home from work. Today offcoarse, the build. First thing I always do is put it together the way the manual says. After that the car will get "build". There are always small things that need changing or adjusting so that will come soon.
For now the car only has the steering servo (Graupner DES676 BB). No futher electronics yet but I will be driving it indoors with 2S shorty lipo and a 13,5 motor. Bodies are on the way so more info will follow soon!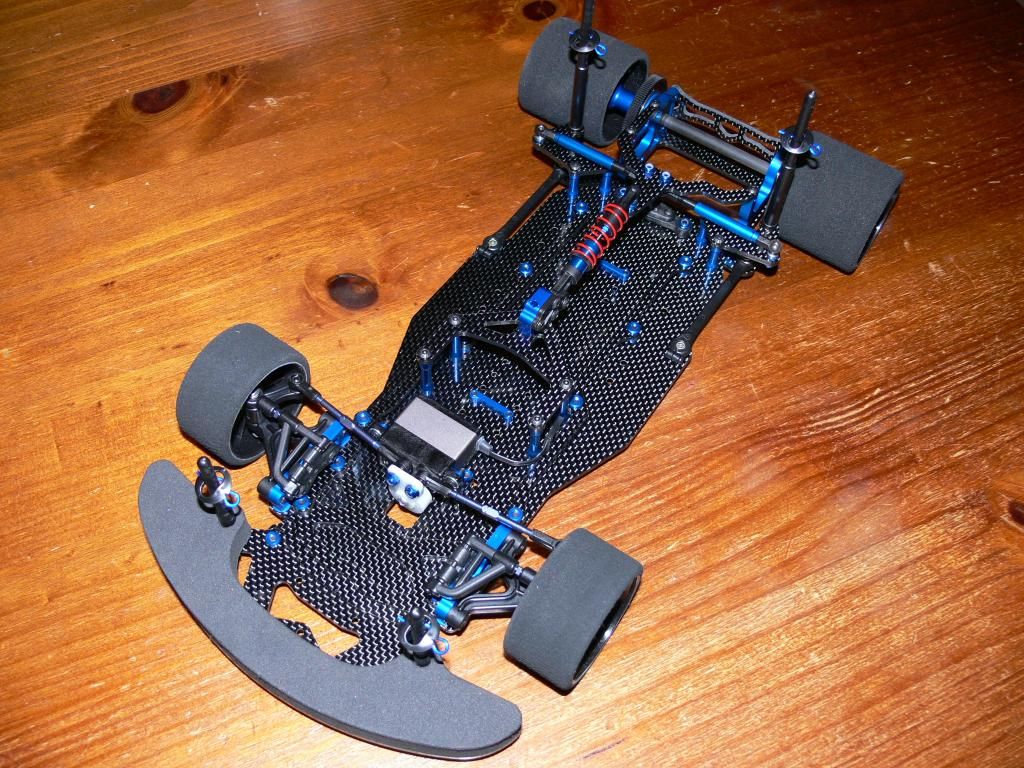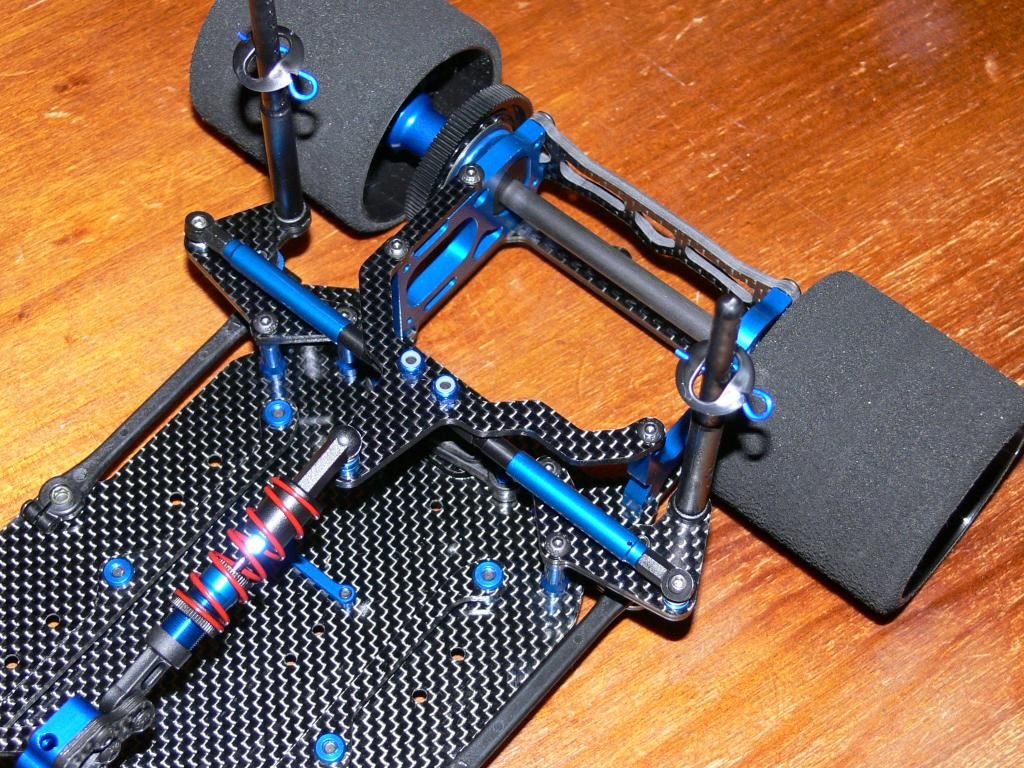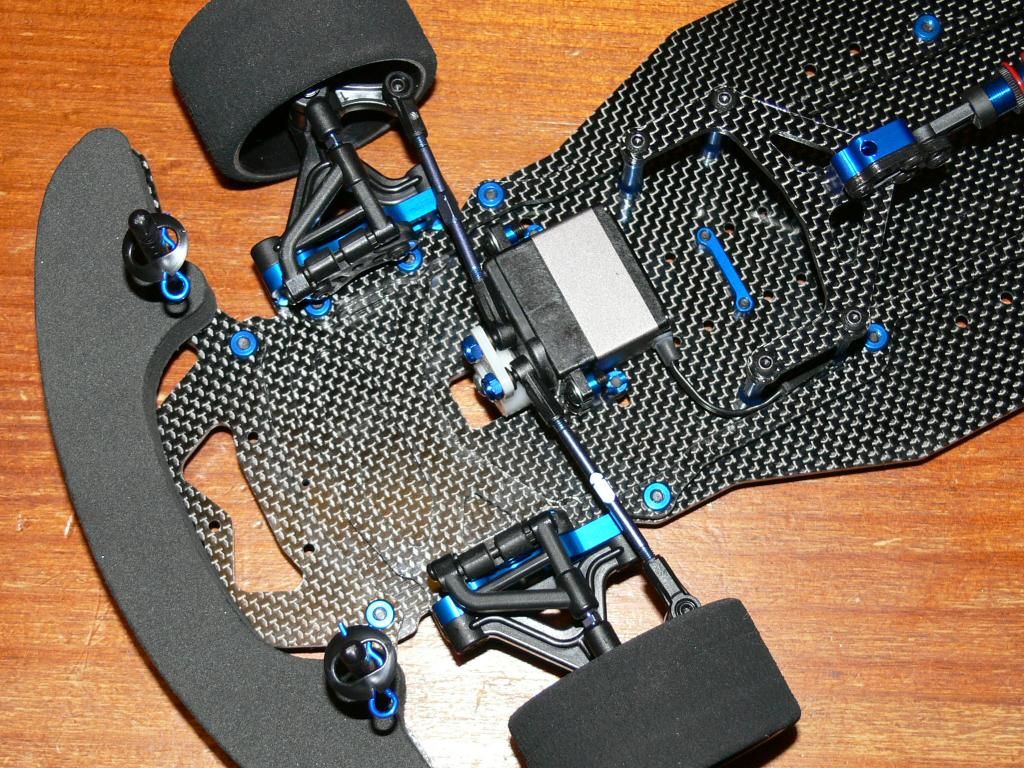 Greetz!
12-23-2012, 09:10 AM
Tech Master
Join Date: Aug 2009
Location: Tucson, AZ. USA
Posts: 1,355
---
No one in the States runs Graupner servos. They work well for you? Have you compared them to Futaba or Sanwa?
12-23-2012, 09:20 AM
---
The Graupner DES676 BB is exactly the same servo as the Airtronics 94819 servo. I have not compared it to Futaba or Sanwa but I did drive it in a 12th. scale. It is strong enough and fast enough.
It will work fine!
12-23-2012, 09:29 AM
Tech Master
Join Date: Aug 2009
Location: Tucson, AZ. USA
Posts: 1,355
---
Thanks for the info. I just want you to know that I still hate all you guys because you get to run Pro10 on those great tracks over there.
12-23-2012, 09:32 AM
---
Hehehe... LOL
Where are you from then? Come and visit us this summer as we race the Benelux+ race again with Pro10 cars. A very nice event over here with lot's of Pro10 action!!!