Spec-R R1
03-01-2013, 03:38 PM
---
I have a little bit of friction. I also made sure all the belt tensioners were the same. I figure after I run it will eventually break in. I don't see how anyone could get the binding out.
03-01-2013, 04:34 PM
---
You may have to sand down the plastic spacers that go inboard of the bearings on the spool/diff to eliminate that binding.

I had a sheet of fairly fine sandpaper and I just put the spacer on it and rubbed in circles. I took about 1/4 off of one of them.
03-01-2013, 07:31 PM
---
Ah, mine might be caused by one of them not being on there, from breakage. I'll be honest, I dislike building diffs, second comes shocks.
How big of an issue would it be if I locked the rear diff?
03-02-2013, 08:38 AM
---
03-02-2013, 05:34 PM
Tech Rookie
Join Date: Feb 2013
Posts: 10
---
Thank you for all the answers and good info.

A couple more things...

- Could you post a side pic of your car with the installed servo saver so I can see the alignment with the steering bell crank?. I'm curious to know how each brand fits and clear steering bell crank and top deck.

- Which is the biggest spur/pinion combo that can be fitted in car? I'm aiming at ratio 5 or 4,90. either 48p/60p

- What about the spec-r spring set for outdoor? will they make it? as I want to order some extra spares I will be willing to add them to order and save on shipping..
Spring Set For 1/10 Touring Car (2.5~2.8)
Spring Set For 1/10 Touring Car (2.9~3.2)

thank you.
03-02-2013, 07:51 PM
---
I tried my S1 for about 3 min. before the used 25.5 motor I bought went kaput. The car was money until then. I geared right and wired everything right before you guys comment. I used Jeff Jenkins last set-up and ran on asphalt and plan on racing VTA with it.
03-02-2013, 11:39 PM
Tech Regular
Join Date: Jan 2012
Location: Dublin CA
Posts: 264
---
I sanded out the spacer around 1 mm off and less tension on the belts, front and back.
It worked like a charm. I did sanding only on front. the rear seems fine in my case.
Thanks for the advice, crispy.
03-03-2013, 01:29 PM
---
The drivetrain is even worse now. The top deck is pinching the diff causing friction.
03-03-2013, 03:13 PM
---
You mean pinching the spur pulley assembly? The top deck doesn't extend back to the diff.
But the bind in the spur areas is kind of a common problem. You have to remove some material there by the spur.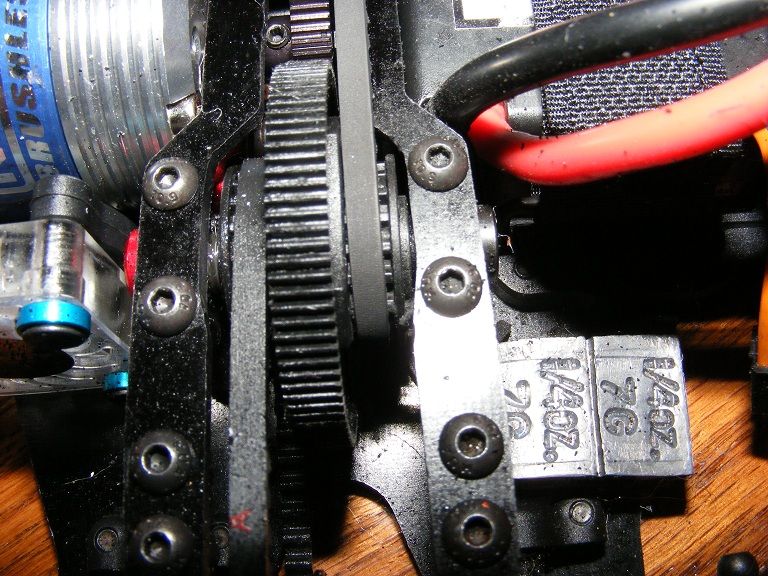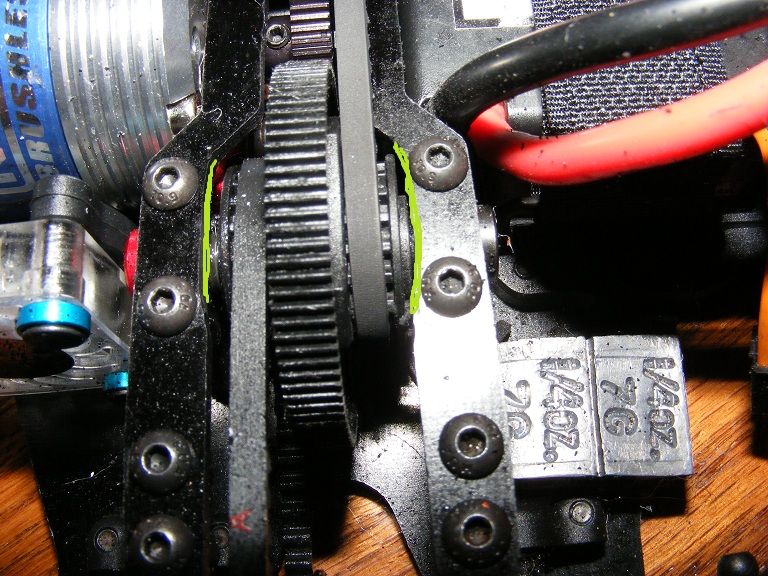 ---
Last edited by .crispy; 03-03-2013 at

03:32 PM

.
03-03-2013, 04:20 PM
---
I meant to type spur, yes, exactly.
03-03-2013, 05:25 PM
---
Just got back from the Indoor Carpet Nationals in Ft. Wayne, IN. Had a great time. 30+ VTA entries, 1 Spec-R.

My car was dialed in even with the stock setup. I had a 17.5 Touring Car hot shoe run the S1 in practice and he was turning the same lap times as the top qualifiers. Mid 11's. My times were 12.2 to 12.5. So in the right hands, this car is as fast as any out there.

The car is easy to drive. No broken parts in two solid days of running.

Now to get an R1 for USGT...
03-04-2013, 11:38 PM
Odd
---
I am very impressed with the handling of this car. We ran it for about 30 seconds setting up my ESC. Just doing spins (horrible example) it spun and turned very equally. Other than a couple quirks - $129 extremely well spent.
03-05-2013, 06:36 AM
---
Going to get a second Spec-R. Does anyone know the weight difference between the two kits?
03-05-2013, 09:19 AM
Tech Regular
Join Date: May 2012
Location: Union, NJ
Posts: 269
---
Broke a out outer pivot pin over the weekend, no clue how that happens, but it did. Got spare on order already from TQ.

What springs is everyone using/shock oil? Need some suggestions for my suspension setup. I am running on carpet and it seems like rear end is always coming loose.
Cheers,
03-05-2013, 09:33 AM
---
Originally Posted by
.crispy
I'm running Silver AE springs in the rear with 30wt shock oil.

Spec-R White springs in the front (equiv. to AE blue) with 40wt shock oil.

Too much body roll with green/silver.

Stock positions for all shocks and tie rods.

1000 wt. diff oil in rear gear diff. 500,000 wt. in front gear diff.

Handles like a champ. Rotates great on carpet.
This worked great over the weekend on Summit's low/med bite carpet.