Spec-R R1
07-19-2013, 05:16 PM
Tech Addict
Join Date: Oct 2012
Posts: 538
---
Figured out my spur gear troubles it was a long hot day at work haha. Next anyone have fitting issues with the spur gear shaft bushings? The wholes seem way off
07-19-2013, 08:50 PM
Tech Addict
Join Date: Jun 2007
Location: Canal Fulton, OH
Posts: 597
---
07-20-2013, 12:26 PM
Tech Addict
Join Date: Dec 2011
Location: Chicago
Posts: 535
---
FWIW. This is fixed after: alum. wheel hexes, DCJ, and Tamiya low-friction ballcups (they are smaller so they are not as close to the belt.) I think the alum. hexes were the big thing, the wheels were wobbly causing the whole front to vibrate.
Originally Posted by
SamuraiJack
Took whole steering linkage off, did the same thing. So its something else making the belt jumpy when at full throttle. My front spindle has the slightest wobble (its my second one, first one wobbled even more). Even though the belt is smooth as butter at full throttle with wheels straight, maybe the wobble gets amplified when wheels are at full turn somehow. The wheels are not touching anything at full turn, I have a few mm safety margin.

Maybe this is just overkill, since when do you have full throttle with wheels turned fully?
07-20-2013, 10:16 PM
Tech Regular
Join Date: Feb 2010
Location: Phoenix, AZ
Posts: 496
07-21-2013, 01:07 PM
---
they may fit better, but dont hold up as well as the std ones in my opinion

would be nice if the fit as i would like a harder c hub on the car
07-21-2013, 02:38 PM
---
your best bet would be stop hitting things
better to have plastic c hubs, if you go aluminium you will probably break the arm instead if you crash hard
07-21-2013, 03:09 PM
---
Nah I never break anything in my xray which is a stock 17.5. In the spec r with a 25.5 I am breaking things which should not break. I am thinking the offset wheels and extra weight of the VTA car sheer the hub off. Reducing offset and tamiya hubs is what I will try else will get another xray to run as vta.
07-23-2013, 01:30 AM
Tech Adept
Join Date: Jan 2013
Posts: 103
---
The tamiya c hubs are narrower than the Spec-R ones and will need shims to stop them floating about. Also, they are no stronger than the Spec-R ones - I broke just as many hehe.
07-23-2013, 11:43 AM
---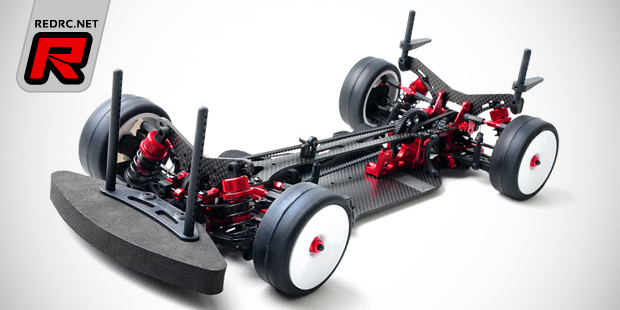 New Spec-R R1 Pro Spec kit! Read more here:
http://www.redrc.net/2013/07/spec-r-...uring-car-kit/
07-23-2013, 12:03 PM
Tech Addict
Join Date: Jan 2012
Location: Indianapolis give or take...
Posts: 659
---
So basically they're packaging up all of the improved bits that they've come out with since the introduction of the R1 and putting them in the kit and calling it the Pro-Spec.

Wonder why they aren't including the aluminum center pulley?
07-23-2013, 12:36 PM
---
07-23-2013, 12:39 PM
---
good that they inclide a thinner chassi as the car is way to stiff with the 2.5mm chassi!
more good that they havent done any major updates, i will go for the other 2.25 option chassi, new b spec topdeck and new motormount for my car