Carbon Fiber Body
04-04-2012, 02:12 PM
Tech Master
Join Date: Jun 2010
Location: Illinois
Posts: 1,578
Carbon Fiber Body
---
Found this on ebay. Thought it was pretty cool.
http://www.ebay.com/itm/NEW-Carbon-F...item3a72a2f702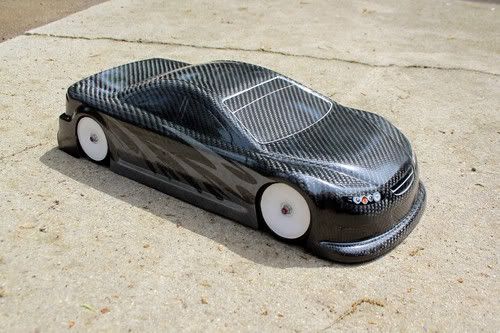 ---
Last edited by Lethal Enforcer; 04-05-2012 at

04:51 AM

.
04-04-2012, 03:15 PM
Tech Addict
---
Interesting. Not nearly as heavy as I figured it would be.

Wouldn't that just shatter the first time you stuffed it into a board though?
04-04-2012, 03:19 PM
Tech Regular
Join Date: Nov 2005
Posts: 377
---
I thought that was pretty funny.

Either tape or paint carbon fiber and sell it for $100......nice

Doesnt look real to me. If it is real...wouldnt it be super heavy?
04-04-2012, 05:59 PM
Tech Addict
---
Look how rounded the forward edge of the front lip is.. the Protoform Mazdaspeed6 body does not look like that.
04-04-2012, 06:01 PM
Tech Master
Join Date: Jun 2010
Location: Illinois
Posts: 1,578
---
pic added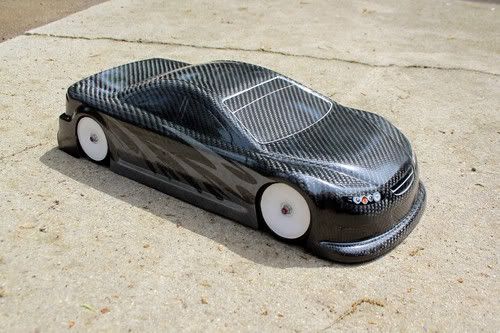 04-04-2012, 06:33 PM
Tech Addict
Join Date: Mar 2011
Location: Hobart
Posts: 707
04-04-2012, 08:11 PM
Tech Master
Join Date: Dec 2005
Posts: 1,336
04-04-2012, 08:25 PM
---
04-04-2012, 08:35 PM
Tech Master
Join Date: Dec 2005
Posts: 1,336
04-04-2012, 09:21 PM
---
I actually bought one a while back from there site. Ive been using it for a while and I can tell you it does have some great advantages.

First thing I noticed was that it seems to protect the chassis pretty well. I havent broke much since I started using it and Im not easy on my car. I think its because its stiffer than a lexan body and it makes it alot more impact absorbing.

Second being stiffer makes it less likley to get caught on the tire. I havent had one body tuck since i got this thing. Weight wise, mine added 24 grams to my setup. but an anti body tuck shell is worth another 100grams imo.

Ive got a little more than 15 weekends with it and its only got a small crack in the rear. Its not immortal but its way tuffer than any lexan body ive ever had

Plus. I FRIKIN LOVE HAVING A CF SHELL.lol
04-06-2012, 05:30 PM
---
thought I would share this. Just recleared and mounted my body on my new sakura chassis. Now all I need to do is make a wing fit cause the sakura posts sit so far back, but it looks sweet.
People keep asking me how much it weighs so I thought Id show you.
Sorry I cant weigh a regular lexan body but I dont have one at the moment.
04-06-2012, 06:42 PM
Tech Addict
---
The last time I did a weight check, my current Speed6 body weighed 117g with a little reinforcement. Its also cut a little low so maybe 7 or 8 grams less with some trimming.

The weight difference is nearly negligible to most drivers. The question is can it hold up as long as 4 lexan bodies would last to make it a financial wash if durability is the key selling point?
04-06-2012, 07:10 PM
---
Its durability and performance are well worth it. Ive had mine since last september and its held up great. im not saying its indestructable by any means its developing some small cracks, im sure im going to kill it eventually, but me and all my friends are very impressed with how hard of a hit it can take. I would imagine a better driver could keep one looking much nicer than I have.
I cant prove it but I swear somehow, its the reason I havent broken as many a arms and hubs as I used to. So saving just that money and frustration alone has been worth it imo.
Its not exsactly like the speed6 but its very similar. the splitter is more round, the hood doesnt have the bumps in it and there are no wing mounts. the speed6 body doesnt fit over it like people think it does.