Litemodz LM4-12
02-23-2012, 08:18 AM
Tech Master
Litemodz LM4-12
---
I am using the products of this company for quite a while now and I am still very happy with the performance of the CVS, for example. Some people had trouble with the early parts, but after some years improving their products, the company becomes a established part of the industry, especially for tuning parts.
Now it wants to take the next step. The TC LM4-12 is announced for some time now and on the website two small pics are shown. Here now a large one which lets us see some more details of the coming car:
Interesting to see that it has a unique design and some nice solutions to give us some subjects of debate.
04-13-2012, 11:24 AM
Tech Master
---
Glad to present you new pictures of that TC. Enjoy!
Litemodz wished to have the first two pictures removed. But don't worry you will see more pics soon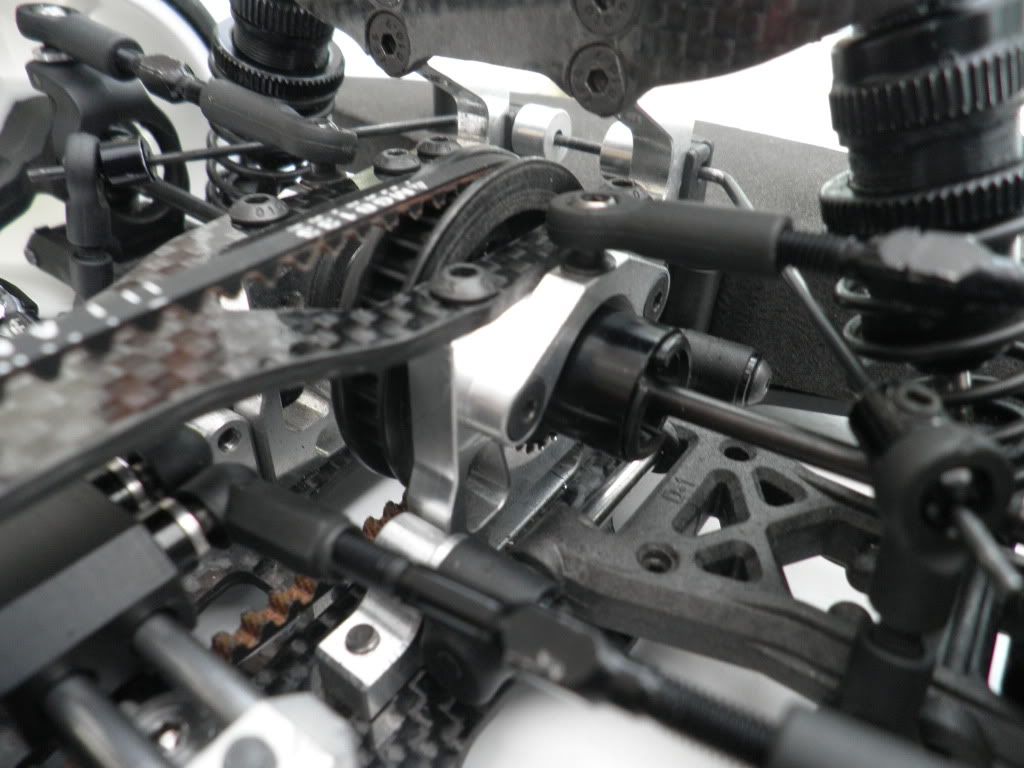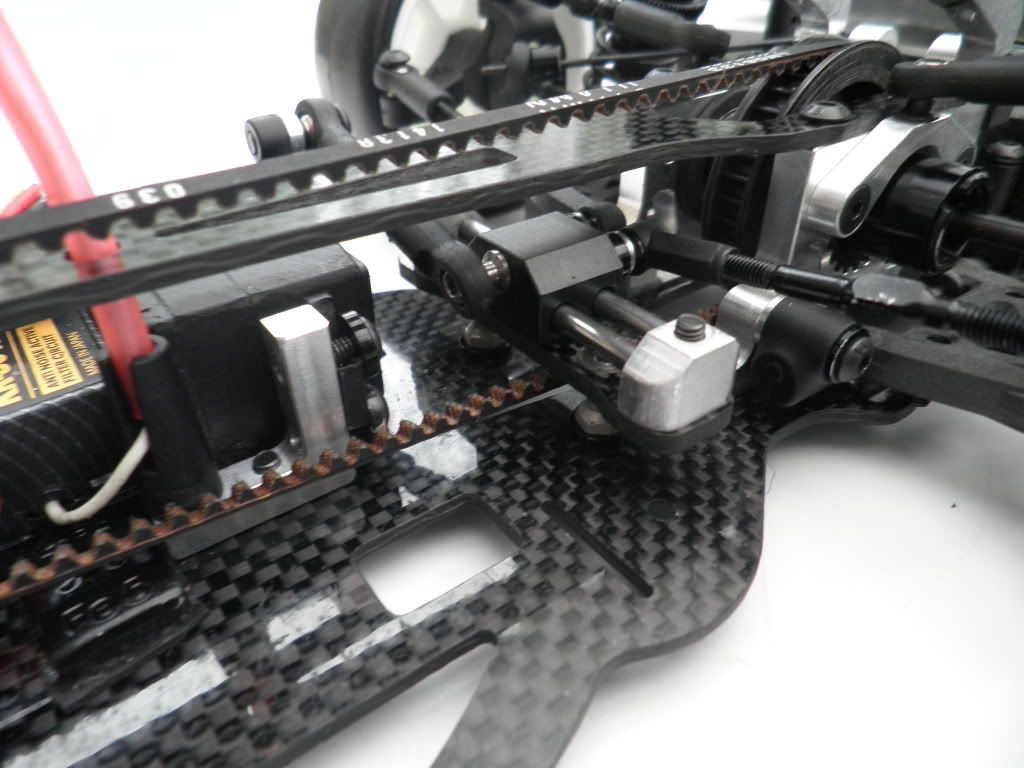 ---
Last edited by wtcc; 04-14-2012 at

07:22 AM

.
04-13-2012, 12:11 PM
Tech Apprentice
Join Date: Mar 2008
Location: Indianapolis, IN
Posts: 94
---
Love the steering rack design.
04-13-2012, 12:33 PM
Tech Adept
Join Date: Jul 2005
Posts: 129
---
Parts from Schumacher, X-Ray,....
04-13-2012, 12:49 PM
---
hmm....lets take a poll..
do you like the "Flower style" cutout chassis....i don't even know what to call it..
YES
NO..
ME:
NO! I think it's a bit silly looking (chassis)....but of course this is purely a prototype..
lot's of work left on it...
chances of this coming to market? probably very slim.
how does someone even get the top deck secured on it...Shock Tower/bulkhead overhangs the last two sets of screws of topdeck...
ball wrench anyone!!!
04-13-2012, 02:58 PM
Tech Master
---
I am not a fan of cutouts either, but what I have seen in simulation is that this form works pretty good. If I understand it correct, main aim was to create an harmonious degree of flex along the whole chassis. Many of the actual chassis are narrow where the suspension is and then become wide in a short distance. The narrow areas distort strong, the wide ones hardly.

@olhipster1: The car will be available for everybody soon.

For the other questions: I will have to invite the creator of the chassis to answer them.
04-13-2012, 03:16 PM
Tech Addict
---
I've always wondered if anybody would attempt a "rack" style steering system. That's not to say I think it's a better idea. Just a different approach.
04-13-2012, 03:19 PM
Tech Master
Join Date: Nov 2003
Location: Highwood, IL
Posts: 1,789
---
I really like the steering rack...it could be very smooth and free of slop. I'm assuming the production car will not use Xray AND Tamiya suspension components and Schumacher diffs??
04-13-2012, 03:28 PM
Tech Addict
---
The thing about rack steering is that the steering knuckles are now the only source of progression in the steering rate because the movement at the rack is now linear. In a standard style steering system, there is progression at the inboard end of the tie rods that is opposite that of the outboard hinged position. When I say progression I'm referring to effective lateral movement.
04-13-2012, 04:19 PM
Tech Regular
Join Date: Jan 2004
Location: Northern Ireland
Posts: 468
---
04-13-2012, 04:48 PM
Tech Rookie
Join Date: Apr 2012
Location: Denmark
Posts: 15
---
Wauu... if that car does have as much all over grip as it seems to have whit that chassis and the very long Topdeck and it got as much steering as it from the pictures seems to have...then you have something very interesting going on!! Keep up the god work ;-)
04-13-2012, 04:54 PM
Tech Elite
Join Date: Jun 2006
Location: New Jersey
Posts: 2,855
---
This is the same company that was suppose to replace my cvs's.
Never happened!!!! No refund!!! Still waiting. Lol. What a joke!
04-13-2012, 06:46 PM
Tech Addict
---
I see a boatload of roll center adjustability thru the upper link. It's nearly infinite until you reach max inboard and lower height. It looks like you would insert spacers between the main bulkhead and the part that the inboard ball stud attaches to, in order to create a wider mount. Although shimming is always a PITA, it allows many more options that predrilled mounts in a shock tower.