Vintage 1/12th, Stormer Brings back the Schkee
01-20-2012, 04:44 PM
Tech Champion
Join Date: Nov 2001
Location: Hawaii, USA
Posts: 7,192
---
Is it molded in the regular weight or light weight lexan?
01-20-2012, 04:49 PM
Tech Master
Join Date: Aug 2009
Location: Da Burbs
Posts: 1,105
---
<---- old guy building my own 1/12 chassis for myself again cutting carbon fiber as i type personally i believe the building and mods is the best part of it.
01-20-2012, 04:55 PM
Tech Elite
---
Best part, no question.
01-20-2012, 06:23 PM
Tech Champion
Join Date: Nov 2001
Location: Hawaii, USA
Posts: 7,192
---
Cool...we need more standard weight bodies...I'm tired of using cellophane to cover my 1/12th scale cars
01-20-2012, 09:06 PM
Tech Elite
Join Date: Mar 2004
Location: Phx AZ
Posts: 3,845
---
Man thats cool, abit before my time as I started with the TOJ.
I guess I'll have to get one just for kicks.
01-20-2012, 10:05 PM
Tech Fanatic
Join Date: Nov 2003
Location: dark side of the moon
Posts: 935
---
Look what I found on the top shelf in the garage. I remember I couldn't decide which version to do - close or open cockpit, close or open rear fender. Now if they re-release the Schkee and the Shadow, I'll be all set.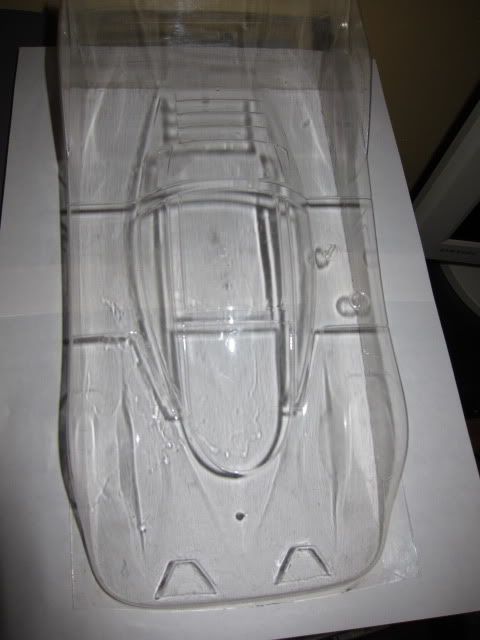 01-21-2012, 09:20 AM
Tech Champion
Join Date: Sep 2007
Location: @ the post office
Posts: 8,941
---
very cool!

although not as old... i did love the associated nissan ntp92 (or 90?) body -- i got a bunch of them still
01-21-2012, 04:26 PM
Tech Initiate
Join Date: May 2011
Posts: 45
---
Great idea Bob, wished there were more realistic bodies available, maybe you can start a new trend. I have an original 12i with a trashed intrepid body that needs one of these. Great run down.
01-21-2012, 06:34 PM
Tech Elite
---
Check this video, worth watching. at 8:00 is a Schkee!
8:45, Dan Gurney sounds like Barack Obama. Close your eyes and think Obama. lulz.
I think I've watched it 4 times now.
Schkee had the onboard camera.
This car:
01-22-2012, 02:14 AM
Tech Champion
Join Date: Mar 2003
Location: Intergalactic Planetary
Posts: 6,542
---
Great footage of the Old Laguna Seca track.
01-22-2012, 05:48 AM
Tech Master
Join Date: Mar 2009
Location: The Netherlands
Posts: 1,316
---
Bob, that Schkee would look wicked in 1/10 scale. I think Parma did a 235mm Schkee as well?
01-22-2012, 11:13 AM
Tech Elite
Join Date: Nov 2001
Posts: 2,644
---
I was using a Schkee back in 1981 with my first Schumacher XL 1/12th car. The body was from SG as it was more easy for us to find in shops but did look very close.
Last year I found exactly this SG Schkee again and now also the Schumacher XL car.
01-23-2012, 10:40 PM
Tech Elite
Join Date: May 2003
Location: Central Ohio
Posts: 4,618
---
Bump for cool factor......
01-23-2012, 11:55 PM
Tech Elite
---
I'll ask him, out of curiosity.
Problem is, and this is why nobody pursues this. They just don't sell well. Anybody other than us would discontinue it. We've had a week of hard publicity, sold 4. That's not altogether that important to me. it's the cool and the legacy of it. Frankly, I wanted one. I have a lot of pull around here when it comes to projects like this.
I'd say we have a limited lifetime supply of them now.
And that's totally cool with me, and makes me happy.
I've got 3 others that are here now.
the one, is going to take a bit of explaining, because people hear the name and think it's something else.
I'm building a vintage car just for this body. I'm agonizing over the build, selecting the right cells, everything. It's tough. I can't exactly place the initial production for RC use. so I'm gonna build it around a perhaps 1987-1988 era 235mm car. It was raced in the late 70's in full size. and 235mm race cars didn't really take off as a class until about 86-87, and more less went wild about 1988, so I'm shooting for around there. there would have been no real reason to make 235mm race bodys for a class we didn't have yet, for cars that weren't out yet. Well, other than the original Predator and the Bolink roundtracker, followed by eliminator. Everything else happened in about 88.
I sent 2 of the 1/10 cars to forum user Tallyrc. He gets to be the first guy to see them.
When he gets them, I'll post more information. He's in Florida though. Not likely to get them until Monday.
01-24-2012, 03:40 PM
Tech Adept
Join Date: Jan 2007
Posts: 203