Exotek F1R
09-24-2015, 07:45 AM
Tech Adept
Join Date: Jun 2010
Location: orange county
Posts: 231
---
Originally Posted by
littleZEN
Had my fist crack at F1 this weekend at the Tamiya track. Took a couple of laps and it was.....AWFUL! I was spinning out everywhere. So my friend came up to me and told me you need to drive it differently. You mean I can't drive it like I stole it??!!!!!! So I hand him the controller and takes a couple laps. Gives me back my controller and says the car seems fine. GRRRRRR!!! So there is much I need to learn...especially throttle control...and to not yank the throttle while turning. By the third pack I was getting the hang of it. F1 certainly takes finesse. By the 5th pack my lap times were coming down but consistency wasn't there. Haven't driven on-road in ages but it was fun as hell! And the scale realism was so cool. Can't wait for this Saturday!!
Apparently my email notifications for this thread are not working...I missed this entire conversation!
But yes as mike said you're more than welcome to pit over with us
09-25-2015, 06:52 PM
R/C Tech Elite Member
Join Date: Mar 2003
Location: SoCal
Posts: 1,995
---
Hey Mike,
When's the exotek version of this coming??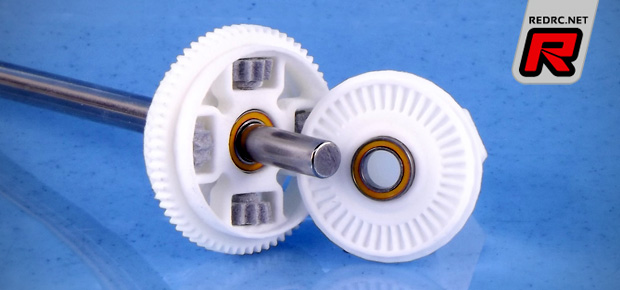 09-27-2015, 10:00 PM
Tech Adept
Join Date: Sep 2001
Location: AB, Canada
Posts: 121
---
Hey Arron can you email me? Have a question for you.

Thanks.
09-28-2015, 03:22 PM
Tech Regular
Join Date: Sep 2001
Location: socal
Posts: 484
---
Just wanted to give a big shout out to Mike for helping me out this past weekend. You went above and beyond as a company owner and representative. Saved me from what could have been a horrible weekend into a surprising 10th place finish in my first F1 outing. Appreciate all the help you gave me along with the tires and parts to try out. Looking forward to that F1R3!!
09-29-2015, 02:52 PM
Tech Adept
Join Date: Jun 2010
Location: orange county
Posts: 231
09-29-2015, 08:56 PM
Tech Fanatic
Join Date: Aug 2008
Location: San Antonio, Texas
Posts: 874
---
Anyone know where I can find an F1R2 kit? All my usually sites say are out of stock and the Exotek site says its is out of production.
09-30-2015, 01:14 PM
Tech Master
Join Date: Oct 2006
Location: Above FltLevel300
Posts: 1,810
F1R2 Race Results
---
Just picked up a F1R2 and raced it at ROAR Region 9's electric asphalt on-road race this past weekend. I didn't have any practice with the car but it was so smooth and easy to drive I was able to place 2nd overall. Great Product
idbdoug
10-01-2015, 06:53 PM
Tech Regular
---
anyone use the exotek machined spur? my diff balls won't fit. it takes 3mm diff balls right? I thought it had the original tamiya spur, but maybe it didn't. I'll have to get my calipers out tomorrow and measure them.
10-01-2015, 11:09 PM
10-02-2015, 05:37 AM
Tech Regular
10-02-2015, 06:15 AM
Tech Regular
---
how many balls is everyone running in the spur?
10-02-2015, 06:23 AM
R/C Tech Elite Member
Join Date: Mar 2003
Location: SoCal
Posts: 1,995
10-02-2015, 02:02 PM
Tech Adept
Join Date: Sep 2002
Location: Davao
Posts: 214
---
Hey Mike, we're now in October, have you decided on doing another run of the F1R2 yet? I am itching to get my hands on an F1 chassis kit but will wait if you give a go signal