Ofna DM-1 Spec Electric 1/8 Gt OnRoad
10-27-2011, 12:28 PM
Tech Elite
Ofna DM-1 Spec Electric 1/8 Gt OnRoad
---
Coming soon , check it out -
http://www.nitrohouse.com/p24575/OFN...duct_info.html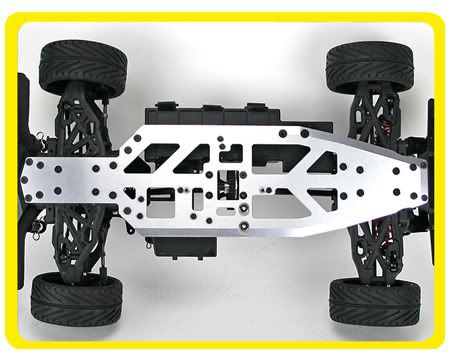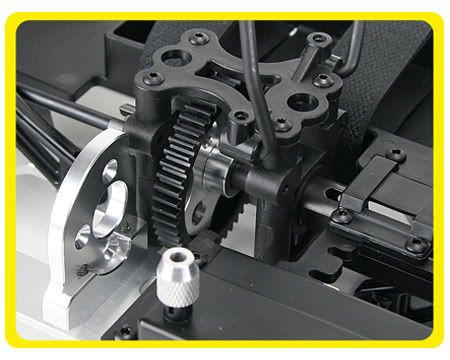 ---
Last edited by Justpassedu; 11-01-2011 at

07:40 AM

.
10-27-2011, 01:37 PM
Tech Master
Join Date: Aug 2008
Location: NY
Posts: 1,096
---
Originally Posted by
Justpassedu
Coming soon , check it out -
http://www.nitrohouse.com/p24575/OFN...duct_info.html
wow that looks great!
10-27-2011, 02:15 PM
Tech Elite
---
Snr please make some nice cf for this if the older dm1 stuff doesn't fit.
10-28-2011, 10:36 AM
10-28-2011, 11:05 PM
Tech Regular
Join Date: Sep 2010
Location: Hong Kong
Posts: 287
---
Great~!!!!!!
11-01-2011, 07:36 AM
Tech Elite
11-19-2011, 10:12 AM
---
Mines already been shipped. Tower had them for about an hour yesterday, it says mid Dec now. I want to get this thing to 100. My kyosho gt2 only saw 85. I can't wait !
11-20-2011, 06:14 PM
---
anyone know if i can fit a 25t pinion or higher on here without modification? to me the motor mount looks non adjustable?
11-20-2011, 07:06 PM
11-21-2011, 07:26 AM
Tech Initiate
Join Date: Nov 2011
Posts: 29
11-21-2011, 09:26 AM
---
You probably could mod the mount to allow the motor mount screws to slide,and plus doing that to the chassis allow you to go up? ofna/nitrohouse only list a 17 as the highest option?, though they have a 47 center spur, but thats on a center spool , no diff which is kinda dumb,they advertise around a track car not a drag car?
until someone post what kinda of center diff and lowest spur you can run with the highest pinion count, I am gonna hold off
11-21-2011, 06:33 PM
---
i really hope the 25t at least fits. the whole reason i ordered this was for speed runs! any one else have an idea?
11-21-2011, 06:53 PM
---
11-23-2011, 03:37 PM
---
Just received my dm1 spec e today. Also picked up a 45t spur (smallest they had at my lhs). It comes with a 49t stock. As soon as i find out what pinion fits i will let you guys know.
11-24-2011, 06:27 AM
Tech Addict
Join Date: May 2011
Location: So Cal
Posts: 586
---
I already look at it, 47t is the lowest that it will fit. You will have to modify the gear holder to make it fit 44t.
All the towers and parts that I make for the DM1 nitro will fit this car and I will be making a chassis for the electric, just contact me if you want one.
Steve
www.snrgraphite.com