Kyosho Plazma 1/12th pan chassis
04-10-2013, 08:47 PM
Tech Addict
Join Date: Jul 2006
Posts: 576
---
Originally Posted by
EDWARD2003
Not to sure about different axle height inserts. What's wrong with the Kyosho axle height inserts? You might want to pick up an extra set of axle height adjusters, I've encountered issues with bearings prematurely failing and melting the inserts. They were still usable for the rest of the day, however its always good to pick up an extra set. Keep them parts fresh. If you have the chance, ask some other guys at your track if you test out different manufactures inserts. AE and Yokomo are pretty much the same, CRC might work too, just ask around.

Just picked up Kyosho's titanium rear axle. First impression, nice piece of machining, but a little bit on the heavy side. However, the weight is good thing to have in the rear as this will aid in rear end traction. The reason why I switched from the carbon to titanium was for durability issues. Over time, the the bearings started to wear into the carbon axle and it was a good reason to spend a little dough on my Plasma Ra. However, I justified the purchase because this wearing might create unwanted chassis tweak in the rear end. Little things like I mentioned above tend to have substantial impacts on the cars ability to handle well.

Also, I switched my servo out for a spectrum helicopter tail rotor servo. One of the guys on the 1/12 forum swears by them, I took his word on it and bought one (Cheap and Fast). Haven't tested it out yet, but I will get back to you on how it performs.
I thought maybe the CRC inserts offer better height adjustments because they have a lot of different heights to choose from. All good, might get a spare set of Kyosho ones after hearing what can happen.
Good info about the axle. I too have to titanium rear axle but have not used it. I also have the steel axle which is even heavier!
I did see the post on the 1/12th forum about the spectrum servo. It does look impressive so keen to hear what you think if it.
05-10-2013, 07:41 AM
Tech Initiate
Join Date: Feb 2013
Posts: 36
---
check this out.

kyoshoshop-online.com/kyosho/g_images/PZW109/pc1_l(dot)jpg

PZW109 - Big Roll Shock Set
05-11-2013, 11:17 AM
Tech Master
Join Date: Apr 2004
Location: Grave Yard
Posts: 1,302
05-20-2013, 06:26 AM
---
Designed with input from Bruce Carbone I believe
http://www.redrc.net/2013/05/xenon-v...ale-front-end/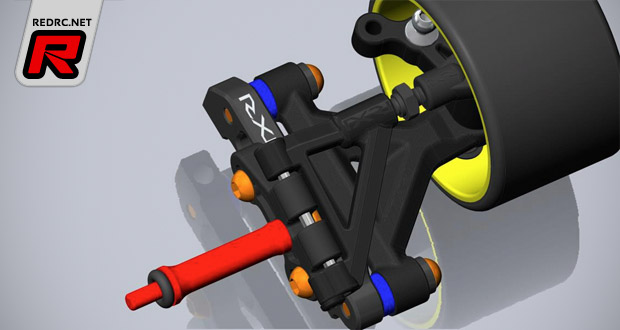 05-20-2013, 04:02 PM
Tech Master
Join Date: Nov 2006
Location: New Bern, N.C.
Posts: 1,638
new front end from xenon
---
can someone explain please what might be the potential benefit of using a steering block with the kingpin tilted inwards (with the kingpin not perpendicular to the axle)?
05-20-2013, 04:36 PM
Tech Addict
Join Date: Jul 2006
Posts: 576
---
I see Kyosho will soon release an updated kit featuring these new damper tubes.
05-20-2013, 05:55 PM
Tech Adept
Join Date: Sep 2001
Posts: 227
05-20-2013, 05:56 PM
Tech Adept
Join Date: Sep 2001
Posts: 227
---
Does anyone know where online I can purchase Kyosho D foam donuts for 1/12th scale that will ship to U.S.?
05-27-2013, 11:22 AM
Tech Addict
Join Date: Feb 2006
Posts: 734
---
Anyone interested in a NIB plazma? $100 shipped pm me
06-03-2013, 10:17 AM
Tech Initiate
Join Date: Feb 2013
Posts: 36
---
New Parts. It's actually for Plazma Formula F1. But it should fit the plazma ra

No.R246-3805 L-Capacity Formula oil shock, no pictures yet, I am guessing this is the Big bore Damper
06-11-2013, 01:42 PM
Tech Master
Join Date: Oct 2009
Location: Fullerton, CA
Posts: 1,147
---
I'm looking into picking up a new Ra. I'm mainly an off-road 1/8th scale nitro driver, just looking to drive something different. What do I need to know about these kits - any parts/spares to pickup initially? Read through this thread and saw a few things but the posts are somewhat dated. Thanks
08-12-2013, 06:50 PM
What to get for the Plasma Ra
---
Things to know about this kit -

- Switch the side springs/center spring/front springs to associated. The side springs will need the associated side spring retainer.

-Upgrade to the big bore damper tubes. This will give the car a nice consistent feeling.

- I would get the -1.5 front blocks. This will lower front suspension mounting point so you can run very small diameter tires.

- Widen the cars to 172 mm in the rear and 168 mm or 169 mm ( i forget) in the front. All you need to do is buy the shim kit and that will give you all the shims needed.

That's pretty much it.


Spares, maybe some ball cups and shock parts. What I've listed gets you up to speed with everyone else.

Also, I would look at getting the Xenon lower suspension arms. The stock Plasma Ra's are uneven and causes unnecessary tweak. I think Kyosho has solved this problem with their latest Plasma Ra kits.
09-23-2013, 08:25 PM
Tech Master
Join Date: Apr 2004
Location: Grave Yard
Posts: 1,302
---
09-24-2013, 12:50 PM
Tech Apprentice
Join Date: Jun 2010
Location: Chicago, Illinois
Posts: 51
---
Originally Posted by
RedBullFiXX
Designed with input from Bruce Carbone I believe
http://www.redrc.net/2013/05/xenon-v...ale-front-end/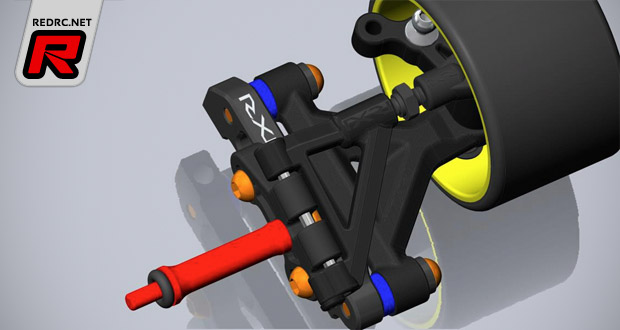 Where would I order this front end suspension to ship to the USA