Tamiya TT-01 with heading hold / headlock gyro
03-13-2011, 04:44 PM
Tech Regular
Join Date: Jul 2010
Posts: 338
Tamiya TT-01 with heading hold / headlock gyro
---
Just would like to find out how she performs with a steering gyro in head lock mode. In head lock mode, the gyro constantly applies a counter steer whenever the body/tail end shifts keeping going to the intended direction. The counter steer is only over-ridden by a CH1 steering input from the driver. In the usual gyro rate mode, the counter steer correction applied is very abrupt (pulsed) and is removed by the gyro even if the chassis/body has not yet returned to its intended direction.
* Rate mode gyros only works for smaller vehicles with less mass as the body's heading corrects much faster before the gyro releases the correction data.
An Eflite Gyro with headlock/heading hold mode is connected CH1 (steering) and CH3 (TX Auxillary used as Gyro Mode / Gain control). The CH3 button is used to select between standard gyro rate mode or head lock mode. Gyro gain is also TX selectable through the TX's CH3 EPA settings.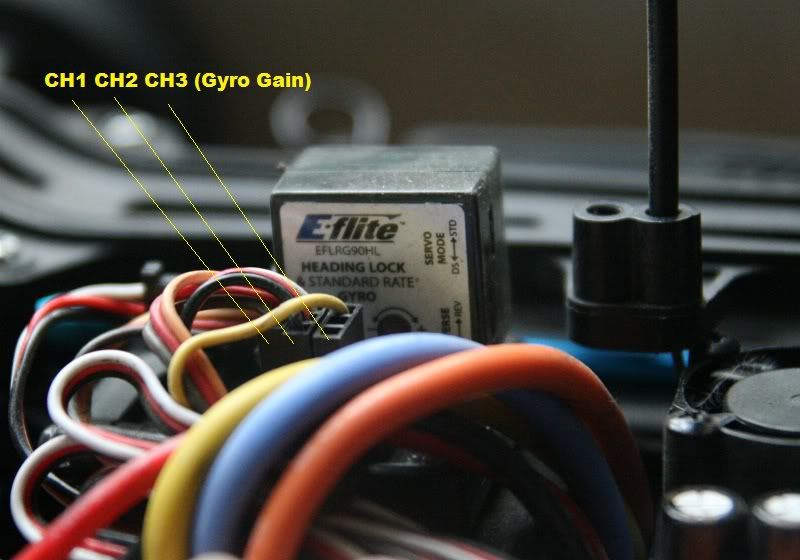 VIDEOS:
Here is handsfree drag run with a 2S Brushless TT-01 using a Eflite Gyro attached to the steering servo set in headlock/heading hold mode;
It works even better on un-even surfaces;
additional info;
on smaller cars, both headlock mode (initial part of the video) and rate mode works although the car still performs better on drag runs with the gyro in headlock mode;
Currently Active Users Viewing This Thread: 1
(0 members and 1 guests)
Posting Rules
You may not post new threads
You may not post replies
You may not post attachments
You may not edit your posts
---
HTML code is Off
---