Team Orion Pit Light
12-21-2010, 10:08 AM
Team Orion Pit Light
---
Is it any good? Only has 3 LED's. Is it brighter than the MM one?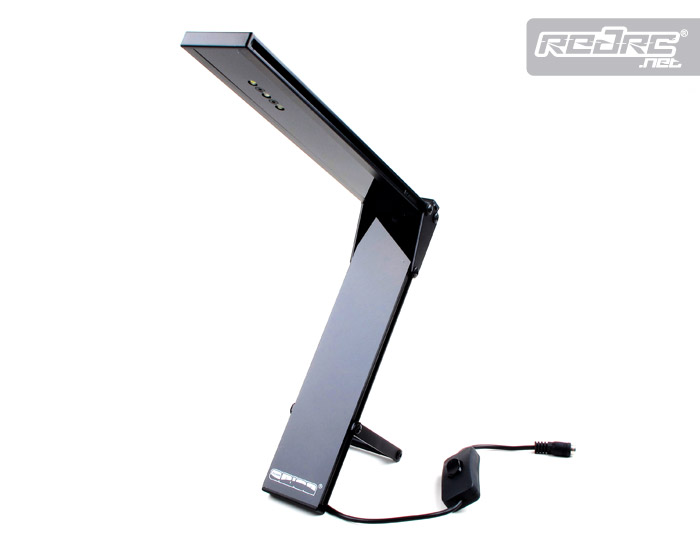 12-21-2010, 12:58 PM
---
Have not seen the Orion lamp up close, so can not help you there.
However, I have the MM and the leds are blueish and has really bad color rendering! I replaced the leds with 3pc High quality 4 watt Hitachi leds.
Much better, but the leds where more expensive than the lamp
Unless you want a Blue or Purple lamp I would get the Orion one.
12-21-2010, 01:08 PM
---
How do U mean? U replaced only 3 LED's or replaced them all with 3 piece LED's. I'd take the black one but I want carbon end plates which U can't seem to place on the Orion 1. Also the Orion 1 doesn't seem to be able to stand up.
12-21-2010, 01:20 PM
---
I removed the Led pcb completely and glued three leds directly to the aluminium.
My leds runs at arround 10.0V so I put a small current limiting pcb inn there as well with a dimming function so the leds wont burn up.
I limited them down to 350mAh pr led, so it's now arround 10 watts in total.
It put out twice as much light as an ott-lite.

It was a lot of work and allot of research, but worth it.
12-21-2010, 02:02 PM
---
Ok, thanks. Any pics of you mod.?
12-21-2010, 02:07 PM
---
My lamp is at work, so I will uppload some pictures for you tomorrow.

Looks like the Orion lamp is easier to mod for high quality leds....
Just let me know when you have a lamp and I will guide you thru it.
Currently Active Users Viewing This Thread: 1
(0 members and 1 guests)
Posting Rules
You may not post new threads
You may not post replies
You may not post attachments
You may not edit your posts
---
HTML code is Off
---