Team Associated TC6 Thread
11-29-2010, 04:21 PM
Tech Elite
Join Date: Dec 2009
Location: Warsaw Indiana
Posts: 2,447
---
Sorry did not mean to high jack the thread just getting into touring cars and trying to learn asmuch as I can.
11-29-2010, 05:56 PM
Tech Fanatic
Join Date: Oct 2004
Location: Connecticut
Posts: 784
---
mine too!!!
11-29-2010, 06:44 PM
Tech Master
Join Date: Oct 2008
Posts: 1,280
---
we are also now stocked up!!!!
thank god!! Thanks for those that were patient. i am so glad i am not answering that daily question. "when are they coming" LOL
Cant wait to get building a demo kit, haha
---
Last edited by Team T2C; 11-29-2010 at

09:33 PM

.
11-29-2010, 10:54 PM
---
Well done Juho!
4th place at ETS event
http://ets.redrc.net/2010/11/volker-...it-2-out-of-2/
Juho was using gear diff
and question is which oil?
I know that trf416 friend was change from AE 2000 to 1000 for
better corner speed, 2000 was not right for him.
Now, why Juho use links at top?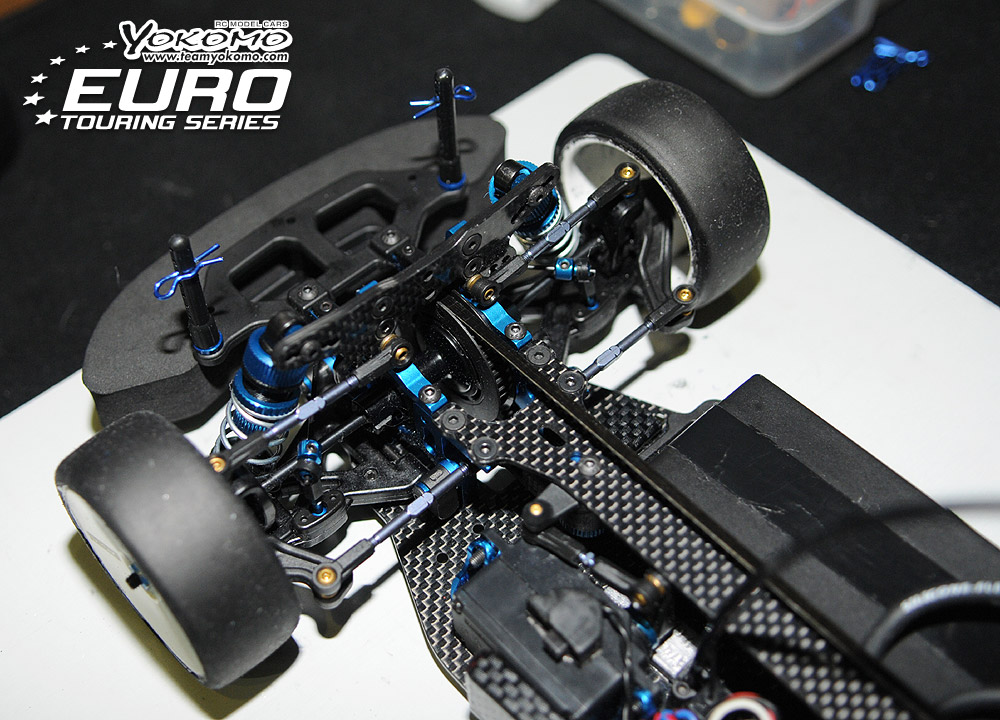 ?
Anyway, great job done by Juho, as usually all wait for setup
What gear diff was he using??? Yokomo???
11-30-2010, 05:55 AM
Tech Elite
Join Date: Mar 2005
Location: Michigan
Posts: 3,265
11-30-2010, 10:19 AM
Tech Apprentice
Join Date: Mar 2005
Posts: 62
---
You can put the link on either side depending on what bumbsteer you want. With 6degree caster you need to put in on that side to make the link level and have neutral bumbsteer.
I used 50wt AE shock oil in the diff.

Do the stock shafts and blades fit the BD5 SpecR diff?

The blades fit but the ball at the end of the driveshaft is slightly too big. You can either drill the out the outdrives or use a different axle.
I got the Yokomo version of the diff to test now but havent tried it yet. It is quite a bit lighter than the SpecR and in my opinion looks and feels like its better quality.
11-30-2010, 02:04 PM
Tech Fanatic
Join Date: Jan 2009
Location: Poland, Warsaw
Posts: 786
11-30-2010, 08:58 PM
Tech Regular
Join Date: Nov 2003
Posts: 302
---
BD5(mfg. by yok) diff fits, You need to grind the ball of the bone or drill out the cups. the blades fit with just a little sanding. Keven and I ran 80 wt ae oil at the champs.
11-30-2010, 09:01 PM
---
11-30-2010, 09:09 PM
---