What's a good CAD program to do general design RC?
12-03-2009, 02:53 PM
What's a good CAD program to do general design RC?
---
I was looking at CAD 15 from Staples and I wondered if it's good enough to tinker around with to design TCs? Can anyone recommend a program?
12-03-2009, 02:58 PM
Tech Apprentice
Join Date: Nov 2009
Posts: 83
---
AUTODESK
12-03-2009, 02:59 PM
Tech Champion
Join Date: Nov 2001
Location: Hawaii, USA
Posts: 7,191
---
Well they are expensive but Autocad and Solid Works. Solid Works is pretty cool in the way it works...you start with a 3D image right away.
12-03-2009, 03:04 PM
Tech Master
Join Date: Sep 2007
Location: Helmond
Posts: 1,544
---
Most companies use Solid Works.
12-03-2009, 03:37 PM
Tech Master
Join Date: Apr 2008
Location: Vero Beach, FL
Posts: 1,022
---
Alibre works pretty good too.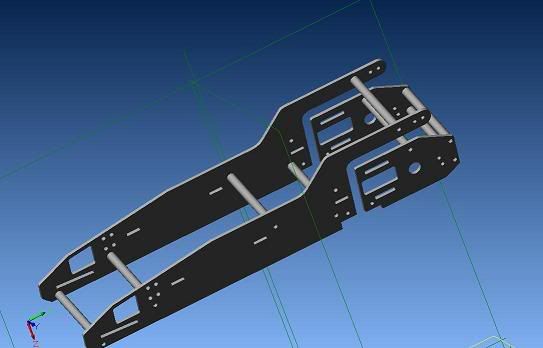 12-03-2009, 03:45 PM
Tech Addict
Join Date: Oct 2007
Location: San Dimas, CA
Posts: 598
---
[QUOTE=pejota;6674079]Alibre works pretty good too./QUOTE]

This one is free off line as well. I had it for a while and it does ok for the hobbiest. Not as nice as Solid Works, but works just fine. Do a Google search to find others for free.
12-03-2009, 05:11 PM
Tech Master
Join Date: Jan 2009
Location: Vancouver, WA
Posts: 1,766
---
I use Solidworks for design, modeling, and assemblies and AutoCAD LT for design and programming layout. I would highly recommend them both. There are student versions of both but I don't know there limitations. There are also free versions of 3d modeling and 2d cad (DoubleCAD is one) you can download. Some that I have seen look pretty good just make sure that it can output 2d dxf or dwg or 3d iges, step, or acis, etc. This way as you move to other products you can bring your stuff along as well as easily communicate with vendors. Drafting is great for tolerances and dimensions but if you don't supply a model or 2d cad then your vendor will have to recreate it.
Good luck,
Troy
12-03-2009, 07:03 PM
Are there and free versions of Solidworks?
---
Do I need to take a class or something to figure these programs out or is there a tutorial to guide you through the process?
12-03-2009, 08:13 PM
R/C Tech Elite Member
Join Date: Apr 2006
Location: Lansing, MI
Posts: 610
---
12-04-2009, 01:26 AM
Tech Regular
Join Date: Dec 2008
Posts: 411
---
12-04-2009, 02:40 AM
Tech Adept
Join Date: Oct 2004
Posts: 151
---
Autodesk inventor

It is a lot like Solidworks, but better, and it also comes with AutoCAD
12-04-2009, 01:59 PM
Auto desk?
---
I'm all new to this stuff, but with this program can I take it to a machine shop to have it cut out? Or is that what I need CAD for?
12-04-2009, 02:42 PM
Tech Master
Join Date: Aug 2005
Location: The Netherlands
Posts: 1,448
---
I use Autodesk Inventor and Solidworks. Both of them are student versions, and haven't found any limitations what so ever.
They both have there plusses and minuses. I think it's easier to learn solidworks as to learn Inventor. Solidworks has some really good tutorials build into the program
For the machining you basically two options:
Bring your cad file to a machine shop and they will convert it (with a cam program) to a code which the CNC machine understands.
Or get yourself a CAM program to make the code for the CNC machine, but for this you have to know a bit more about machining and such and have a bit more experience.
Offcourse i will showoff some renders aswell.
Formula 3 Rear suspension +gearbox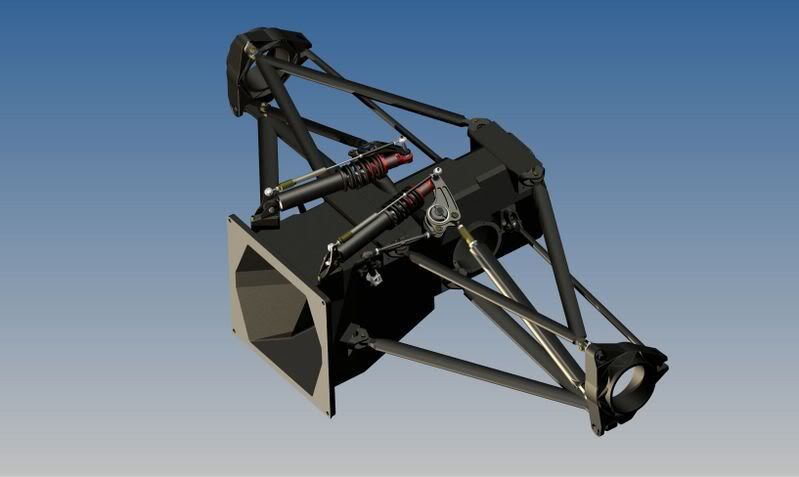 Reverse engineering of Xray NT1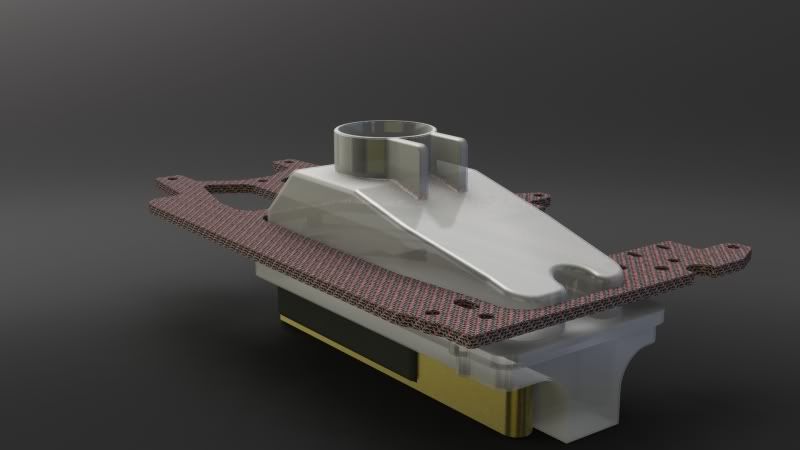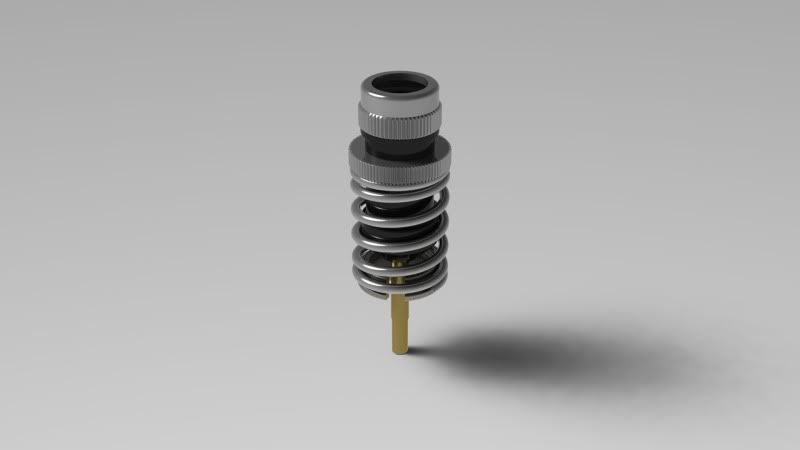 The Formula 3 car i made with about 6 months of experience with Inventor, never worked with cad before that.
Started with solidworks about two weeks ago, the other renders were made with solidworks.
So both are pretty easy to learn, one of the most important things is to think your entire part through before you start modeling. I always start with a basic sketch on paper.