Pro 10: 235mm Le Mans Prototype Pan Car Discussion
07-02-2012, 08:38 AM
Tires
---
Yes they are BSR caps. I bought a lot of 40 from a racer on Ebay.
---
Last edited by Cancun Tom; 07-02-2012 at

08:47 AM

. Reason: Sentence structure and first photo changed
07-02-2012, 08:55 AM
Tech Elite
Join Date: Jan 2003
Location: lost...
Posts: 2,866
---
What kind of surface do you race on? How does the cap tires perform on the surface you race on?

Also, how long do they last?
07-02-2012, 08:55 AM
Tech Elite
---
What wide are those tires?
This as i am looking for some rain tires and caped tires work great for that.

regards Roy
07-02-2012, 10:52 AM
---
Last weekend was the Benelux race. Sadly this year the event had less drivers enlisted in TC 17.5t boosted, TC 13.5t cirtix, TC 10.5t blinky and pro10 stock class. The pro10 modified was as strong as always (RC Lemans) with 20 drivers. There were 7 pro10 stock drivers.
A vollunteer had brought his Corally C10 for some practise laps in the evening. Sadly we could not persuade him to join the race even though his laps looked good.... .Hopefully we got more people excited for next year as there was some more interest for the pro10.
It was very sunny and warm on friday and saterday but on sunday afternoon we got rain which reshuffled the cards again.
Random pictures of the Benelux race. Most pictures by Orfeo and some of mine.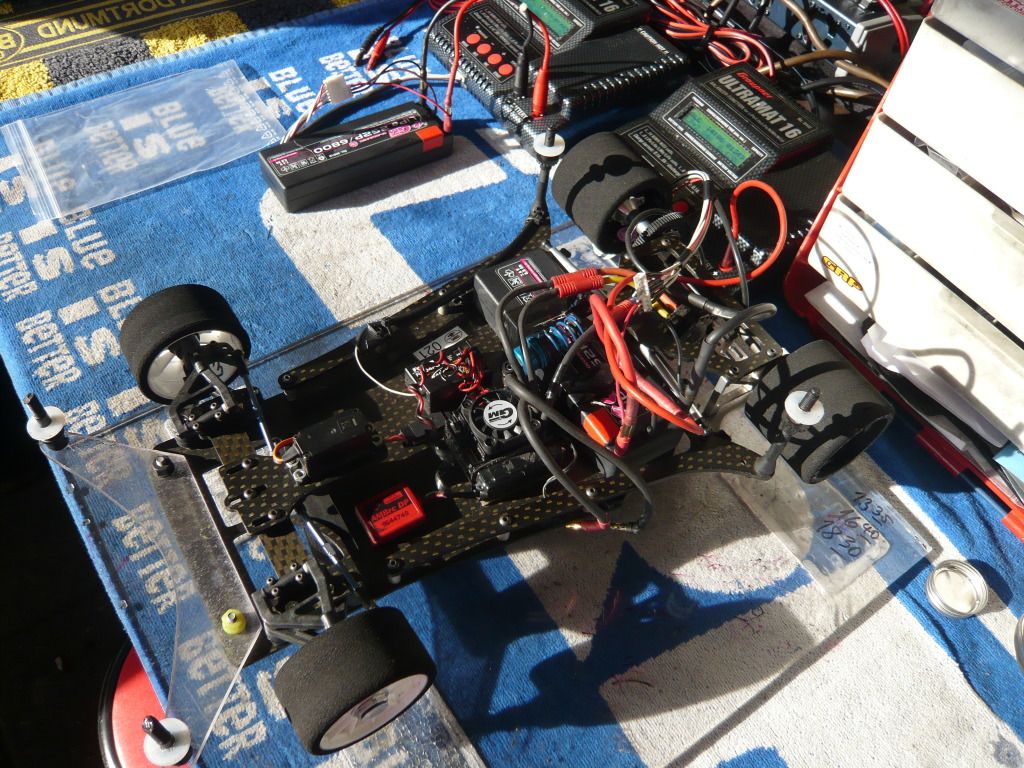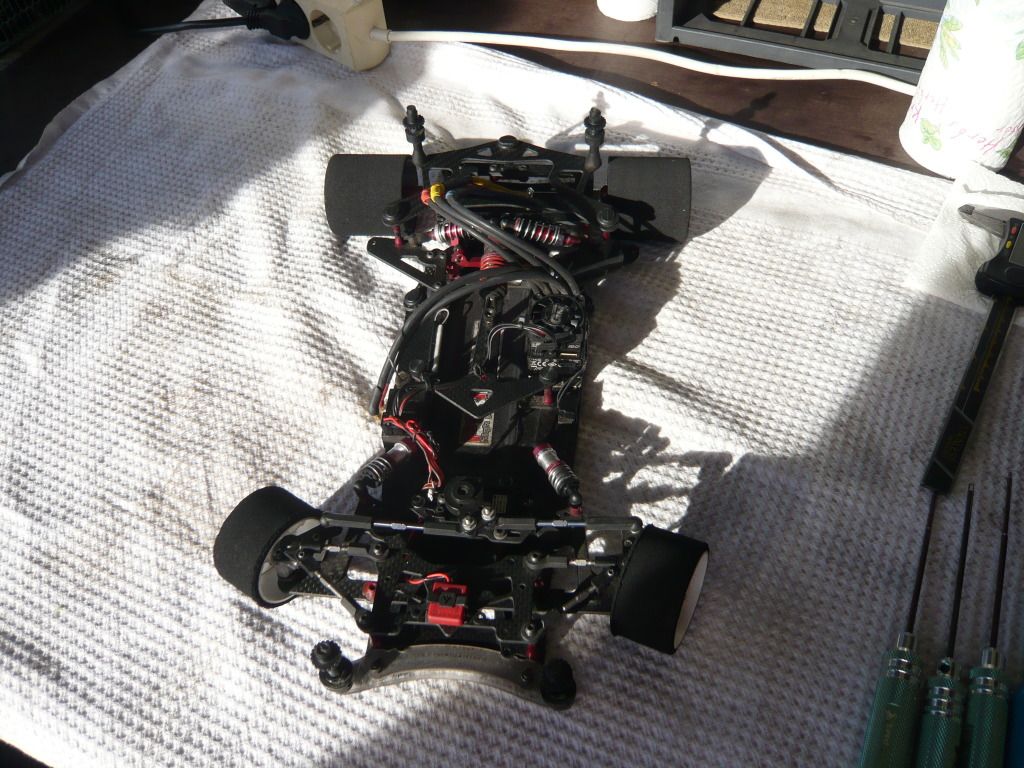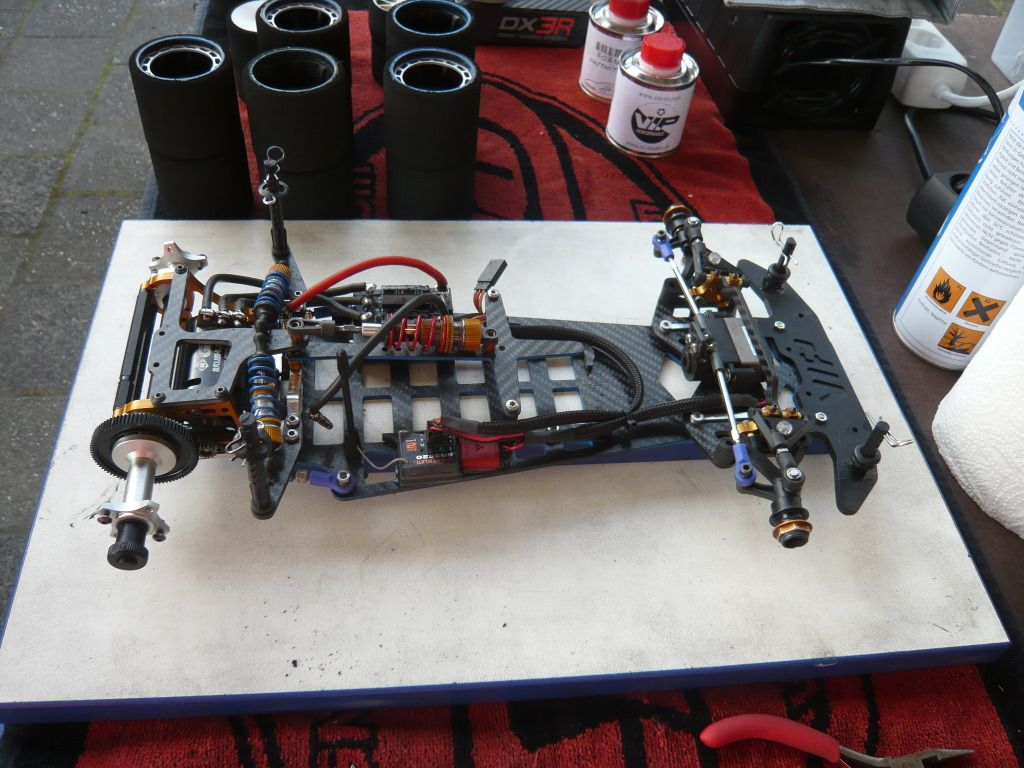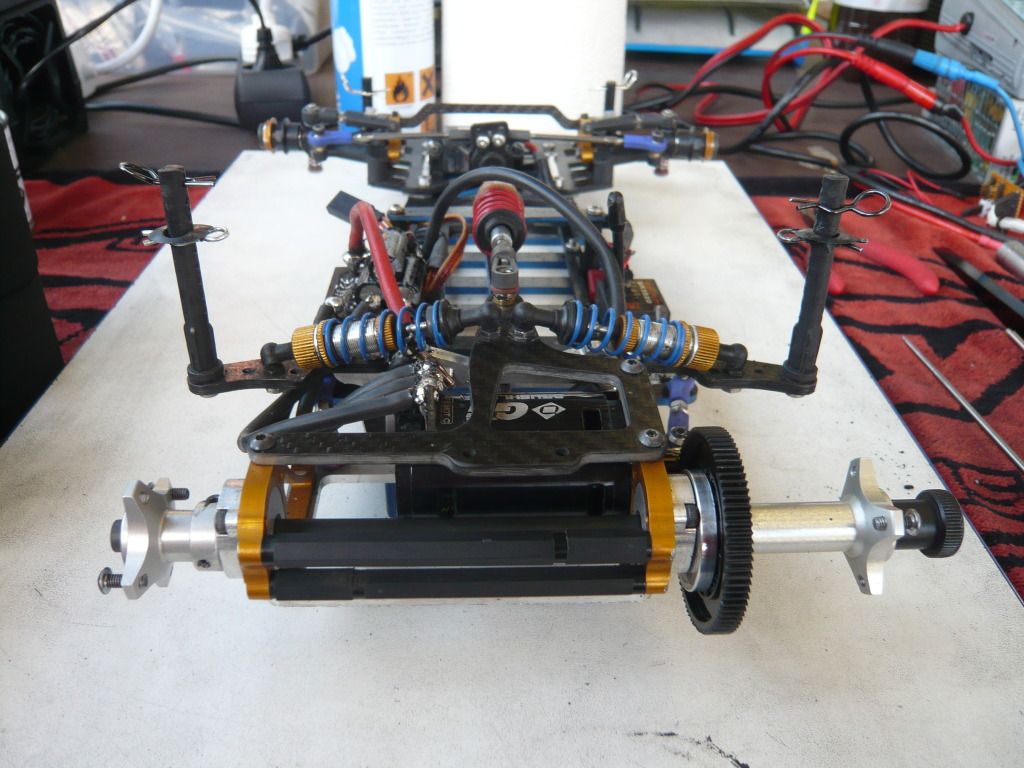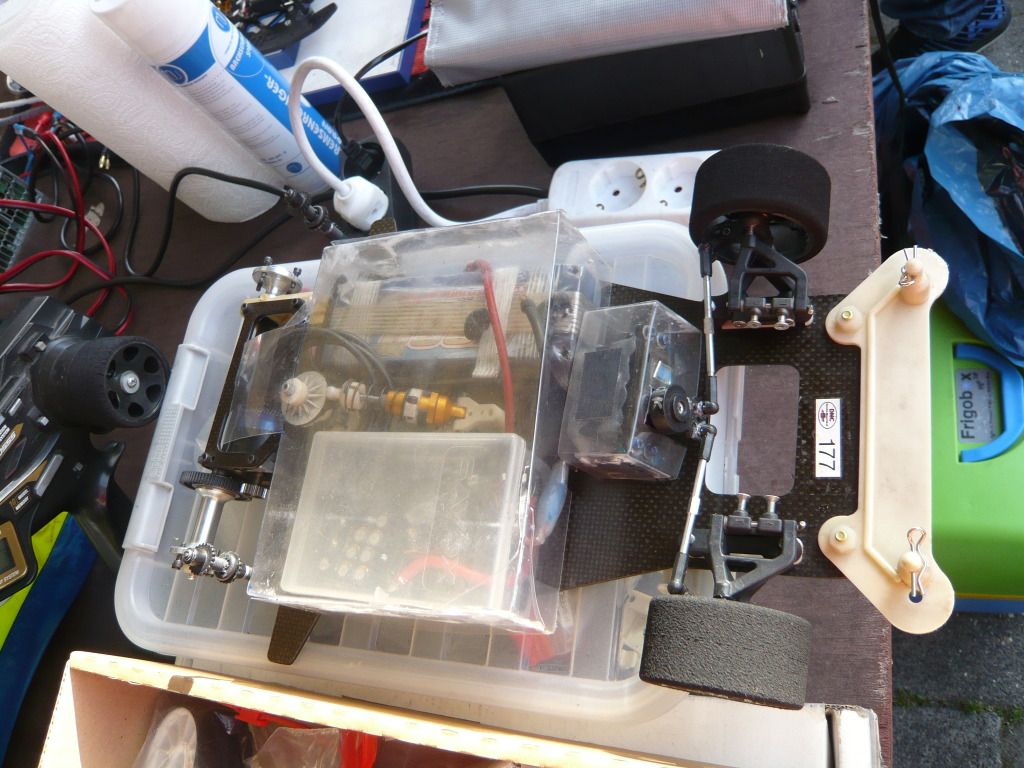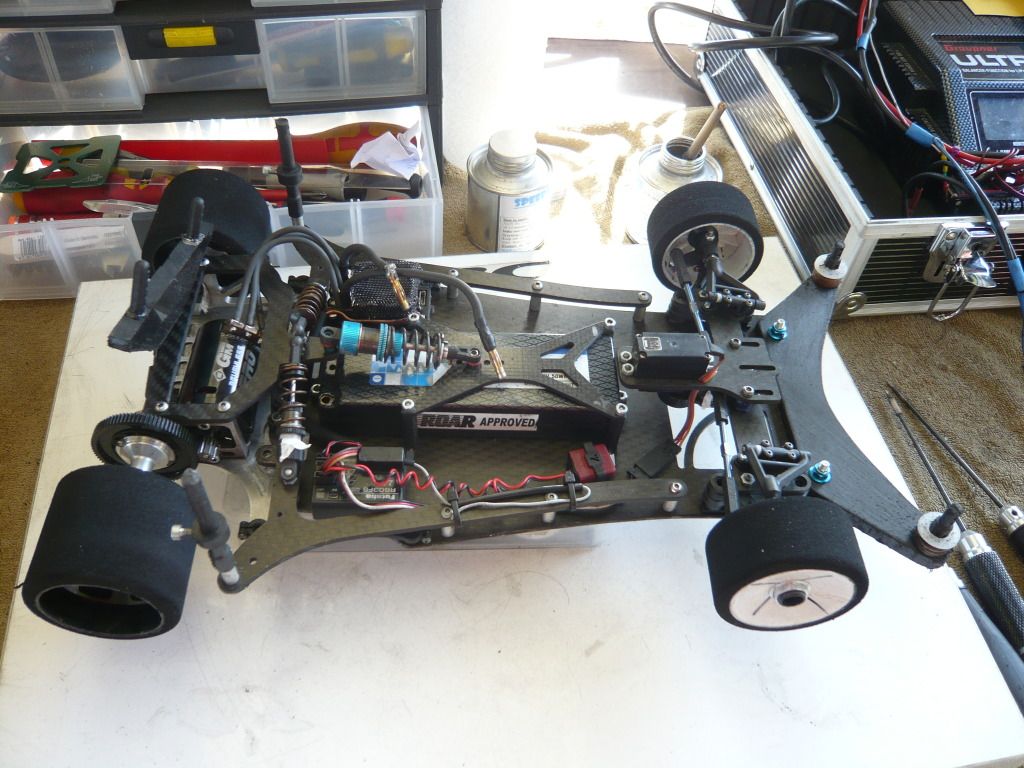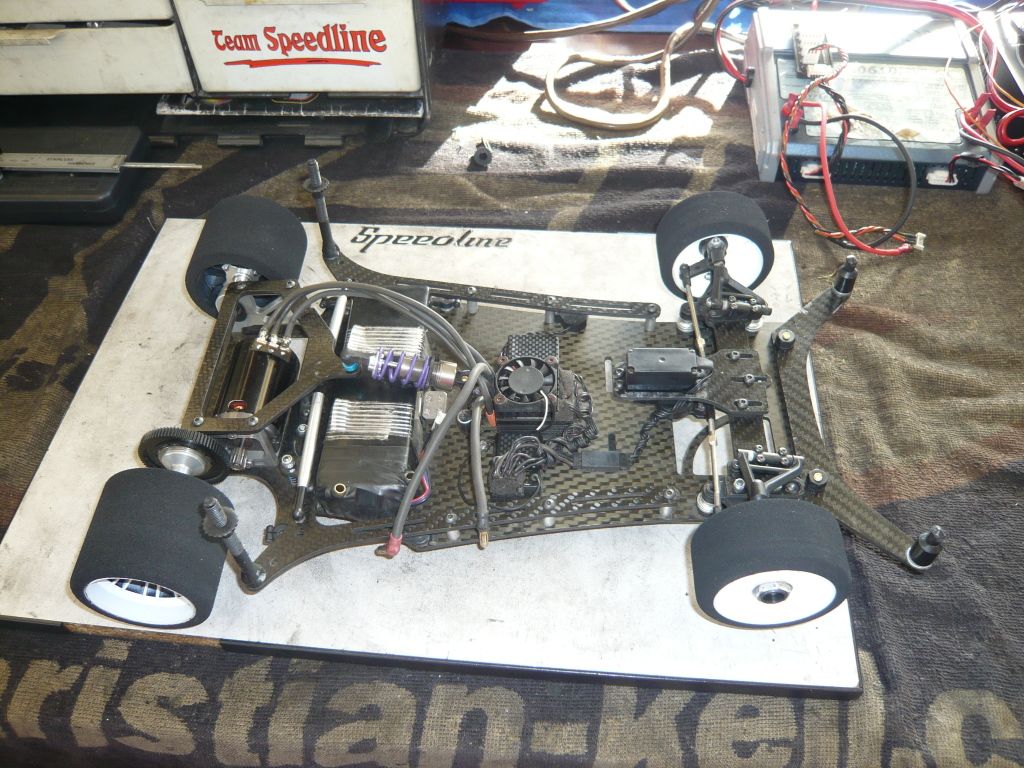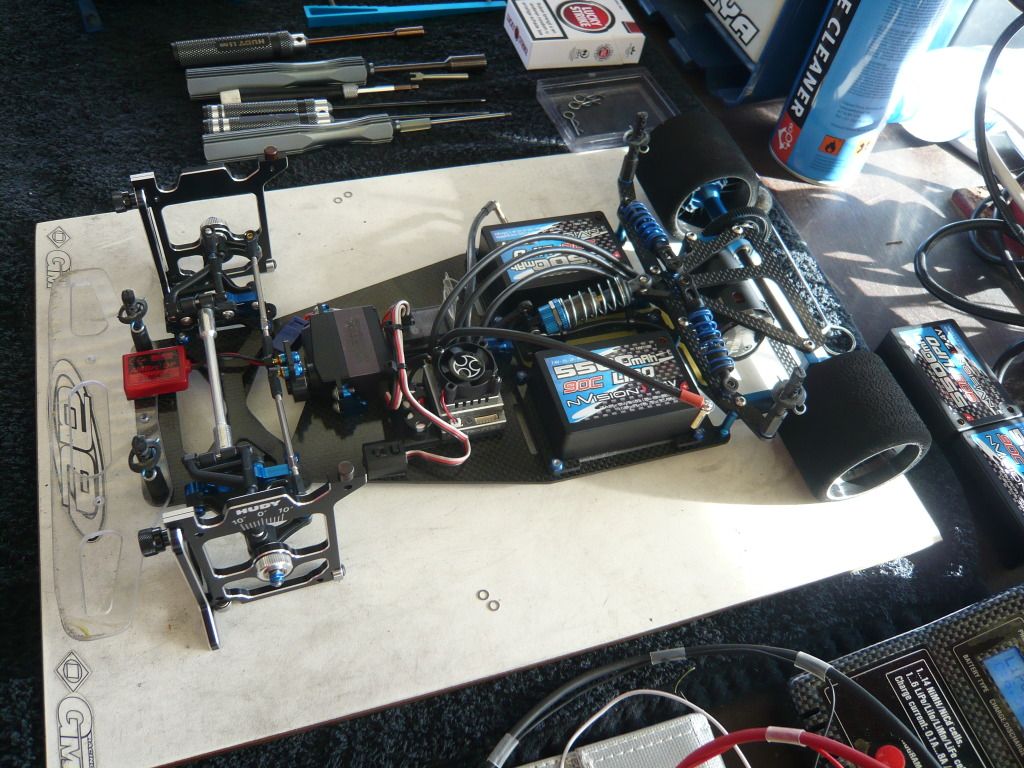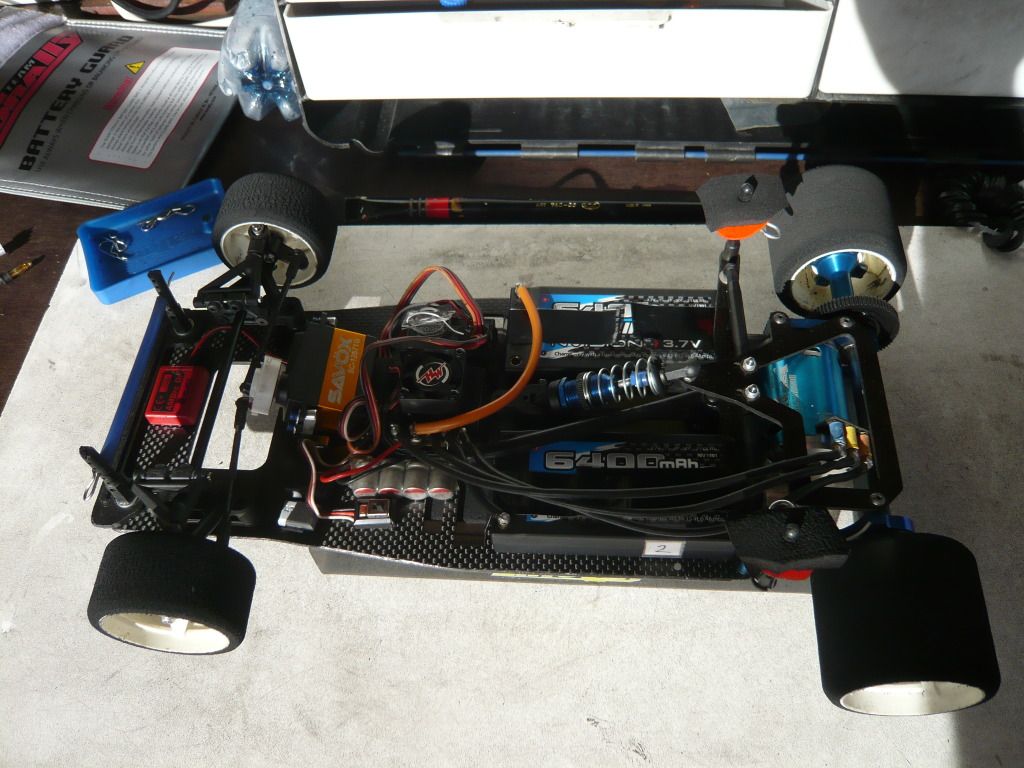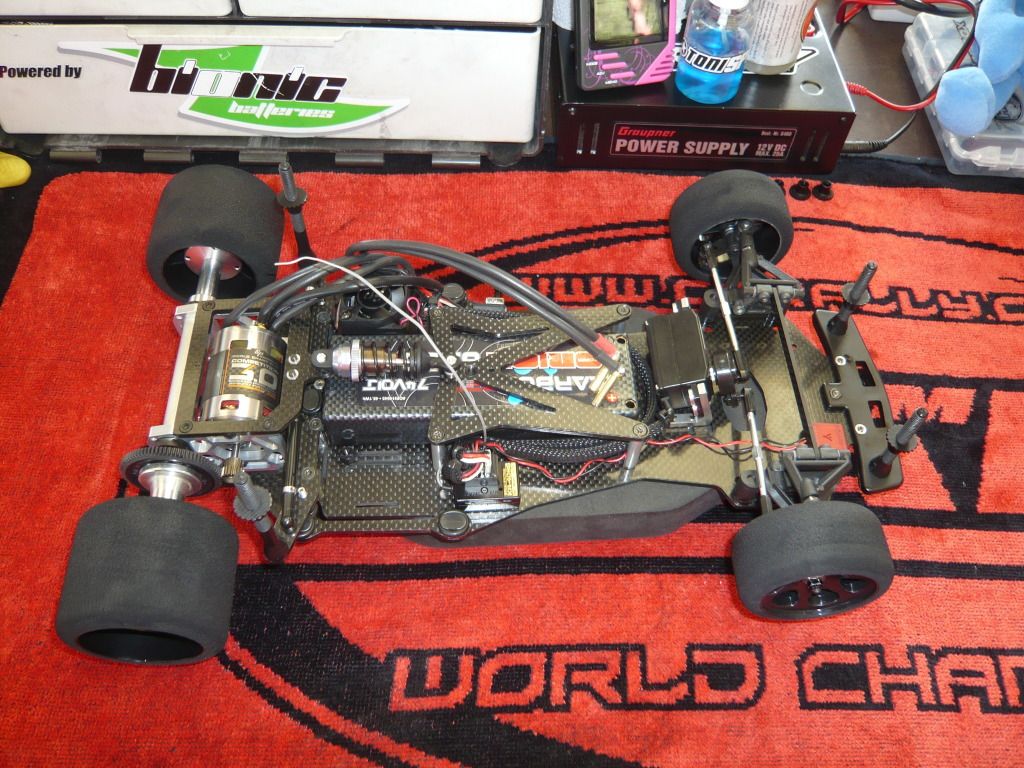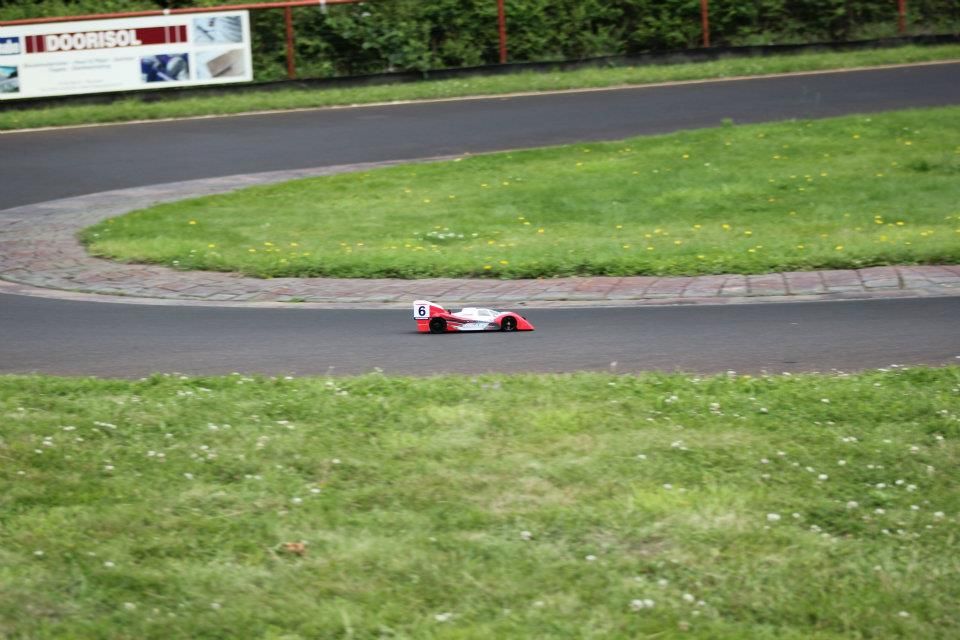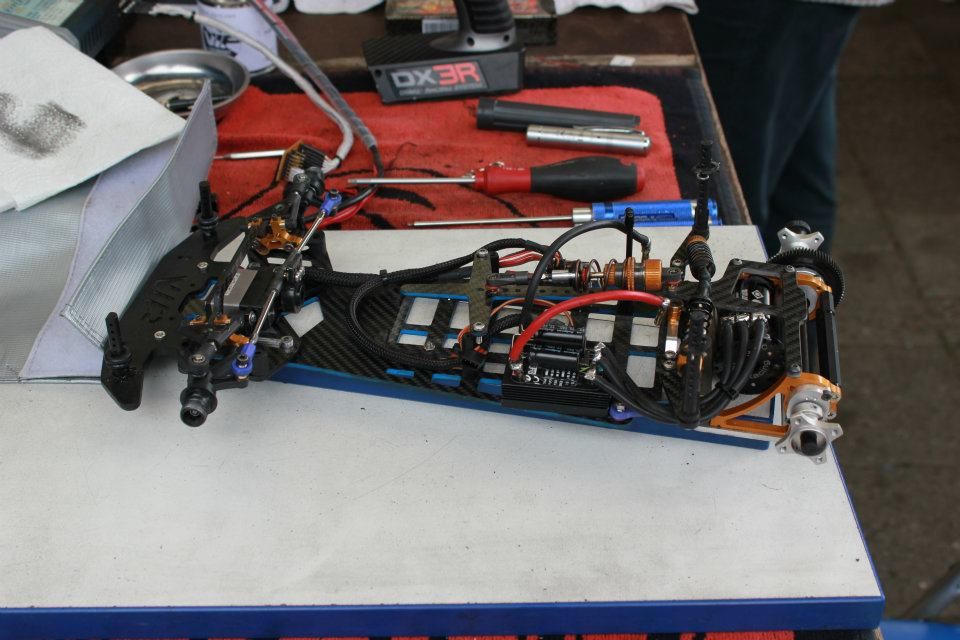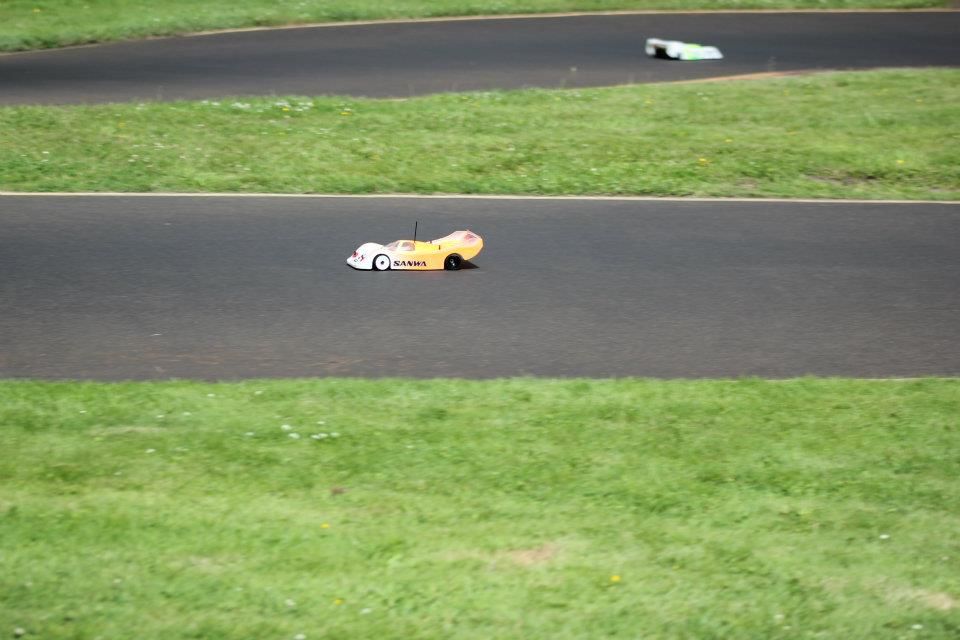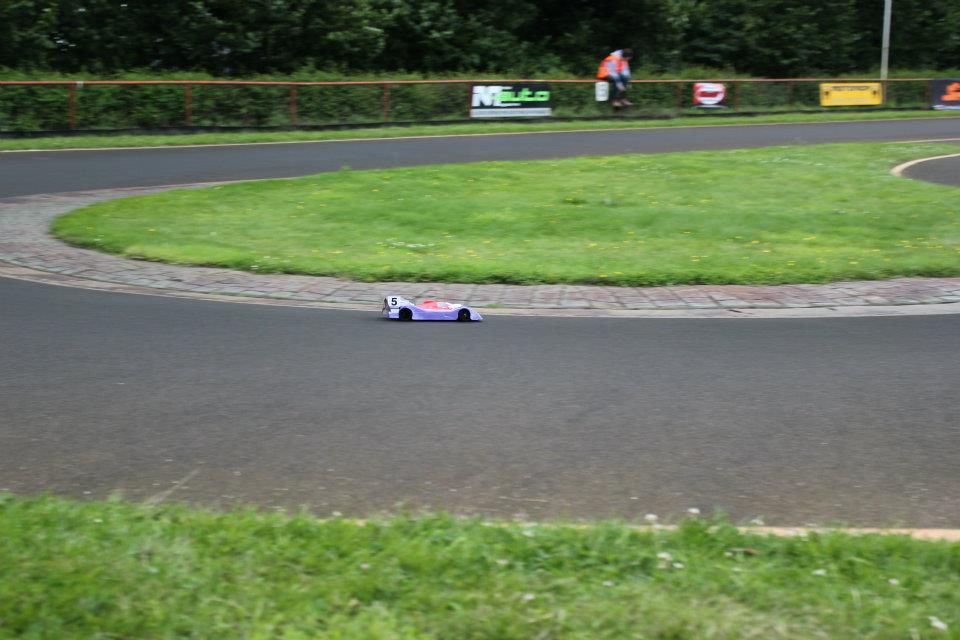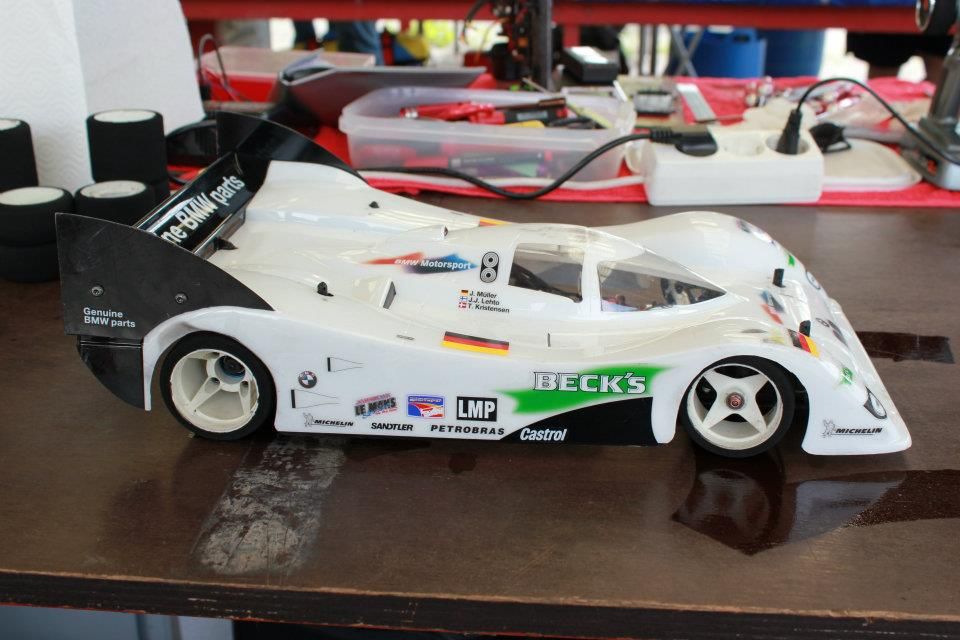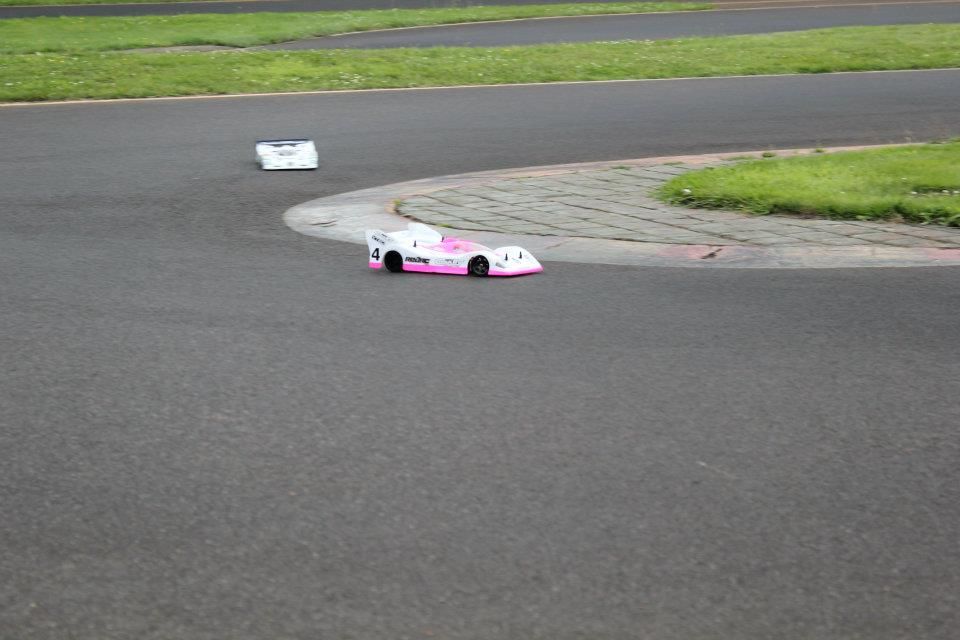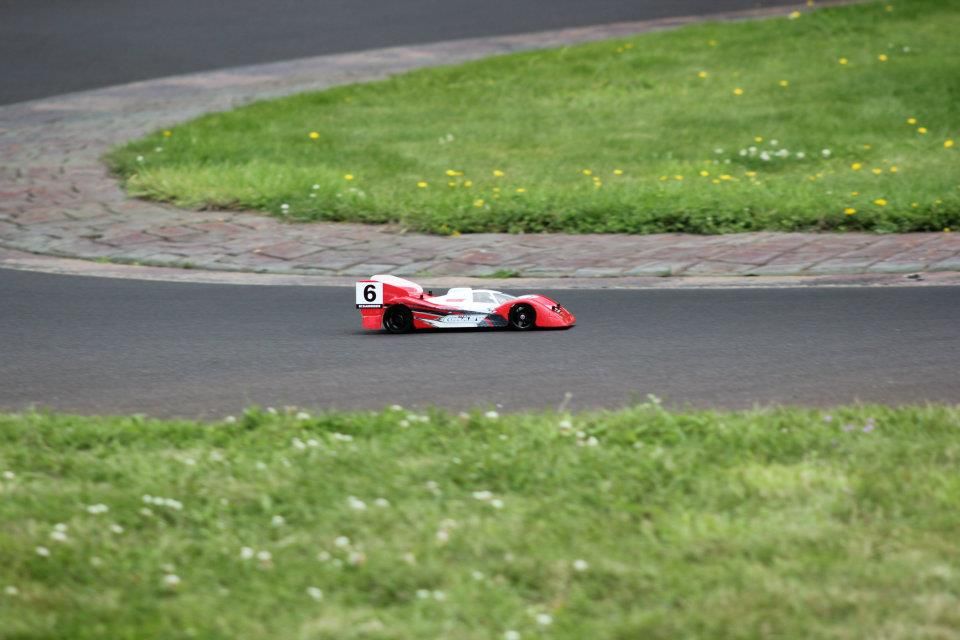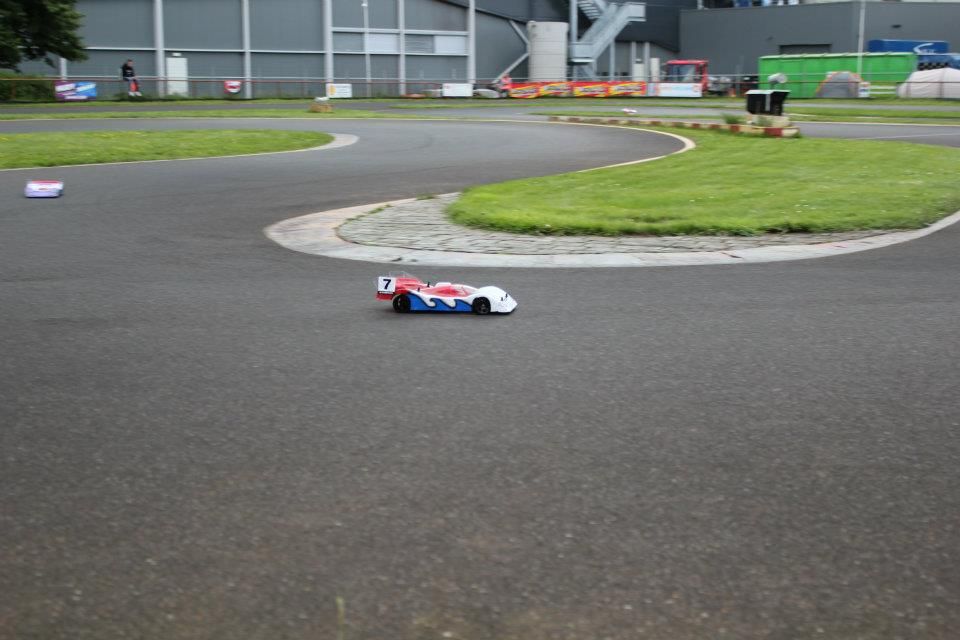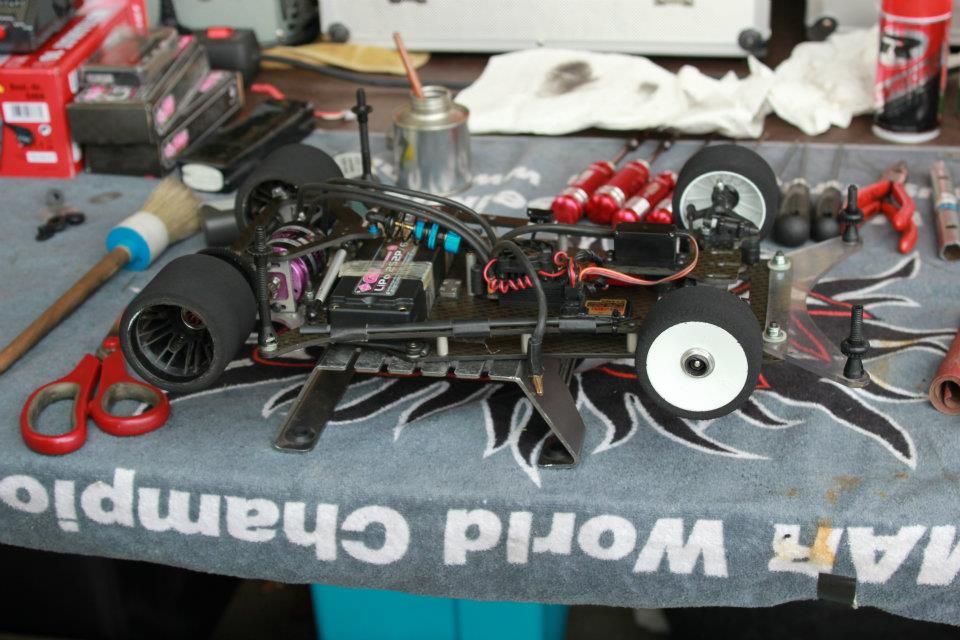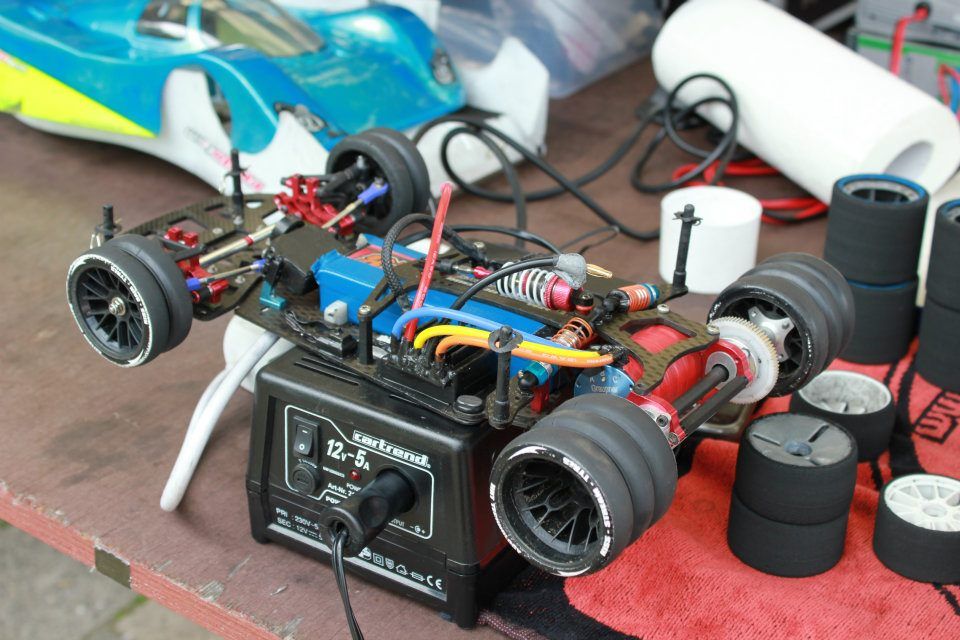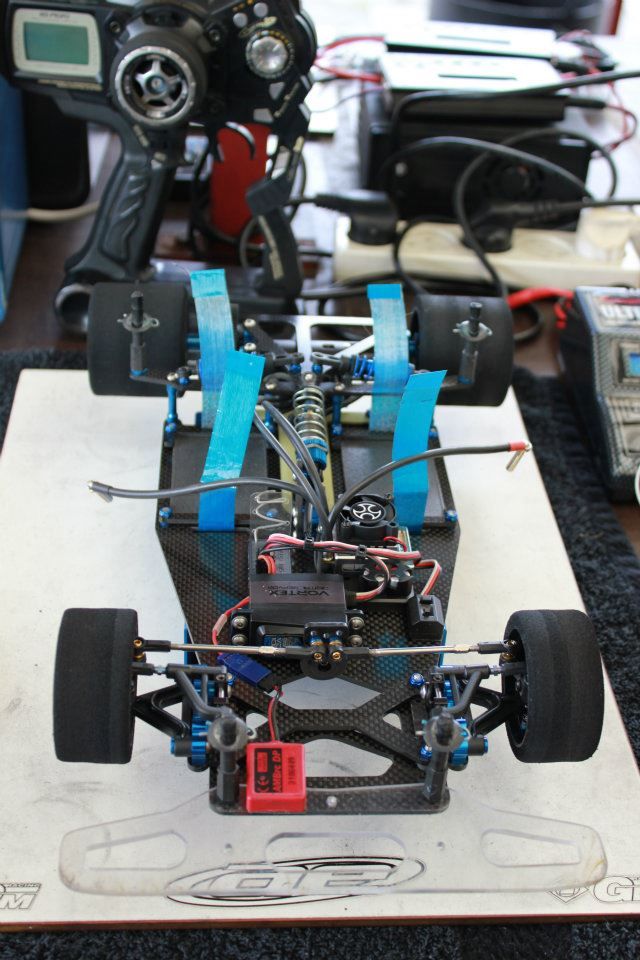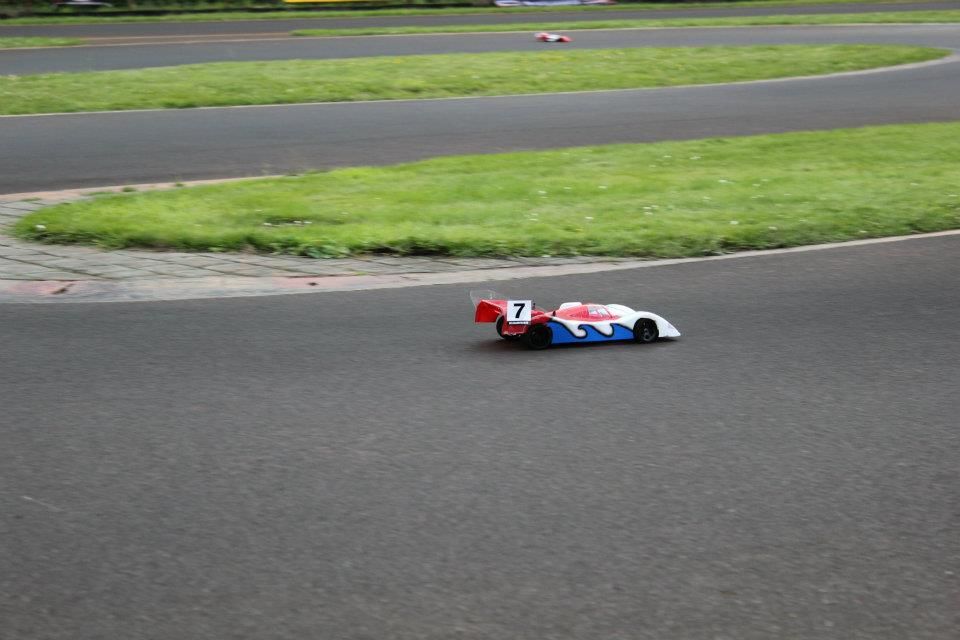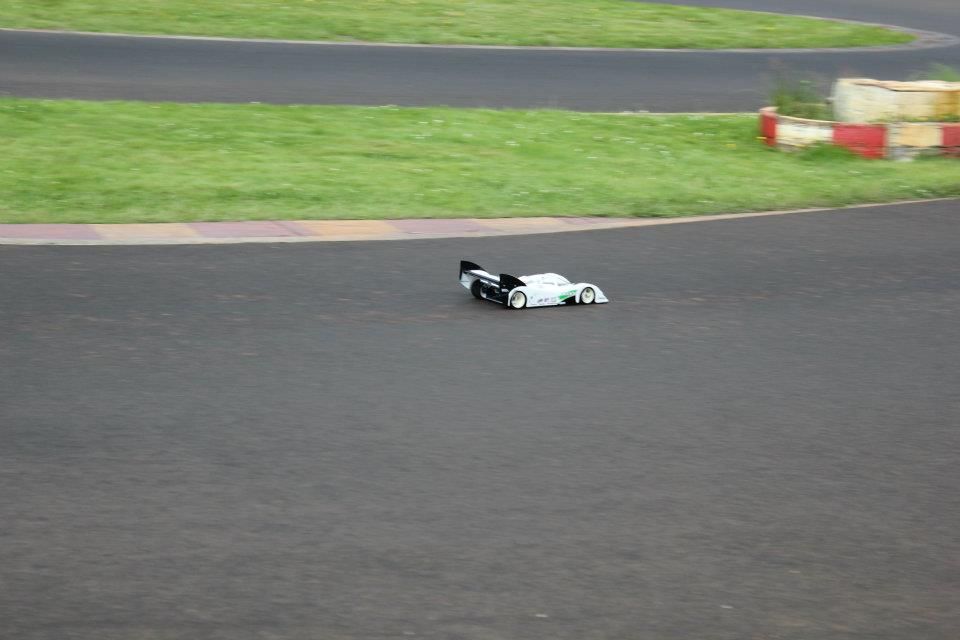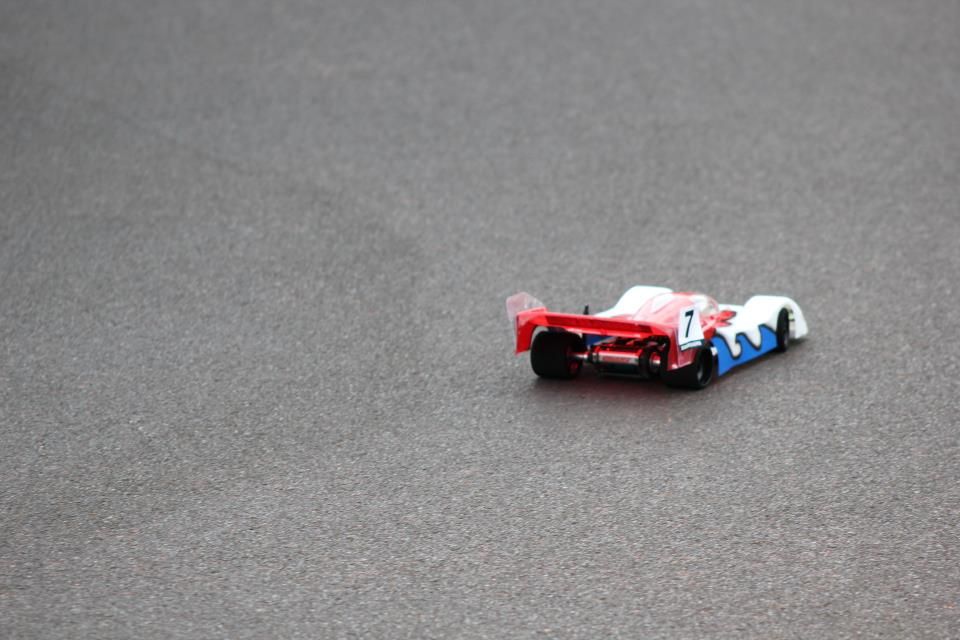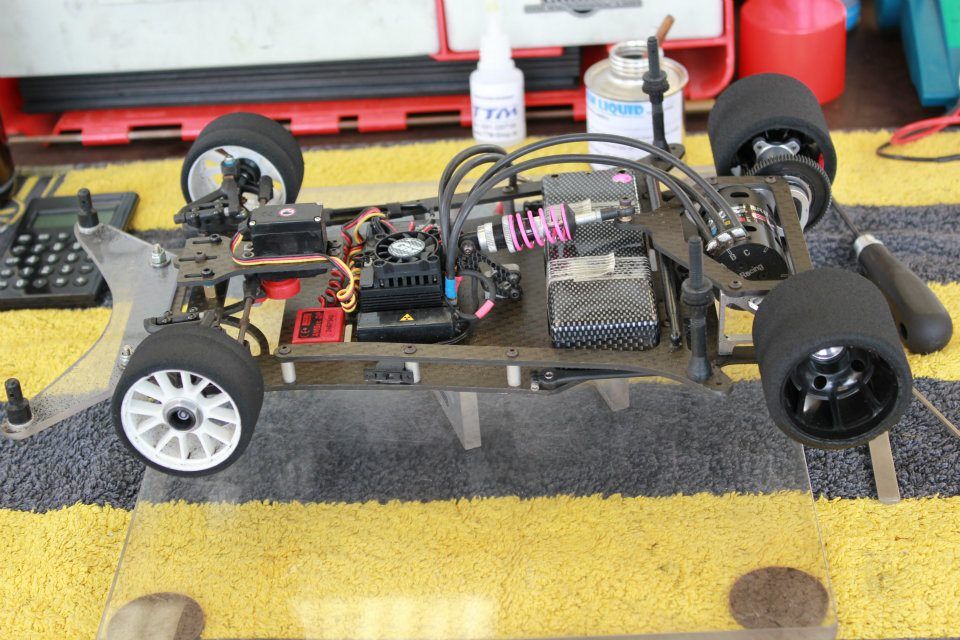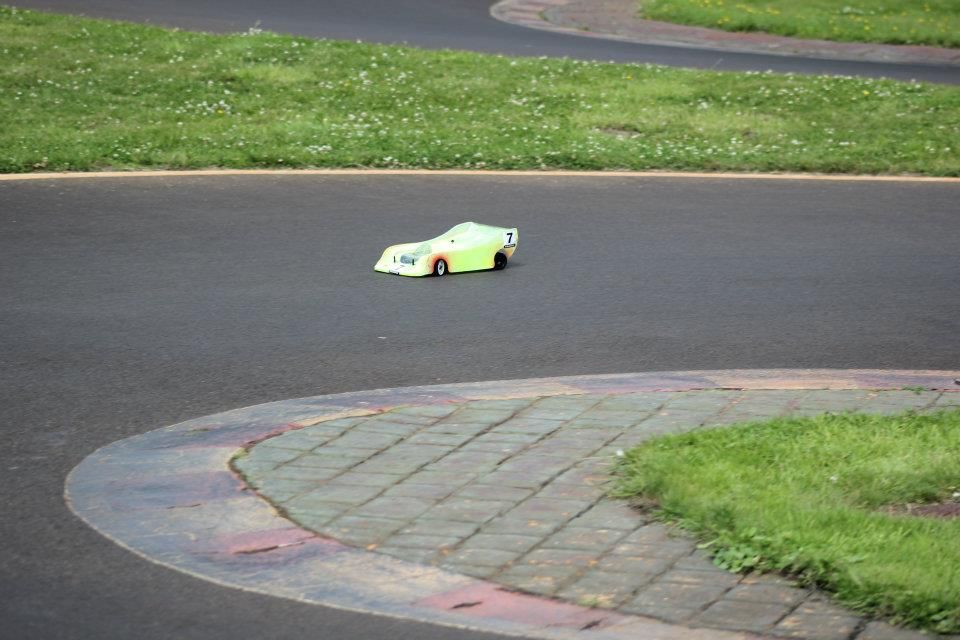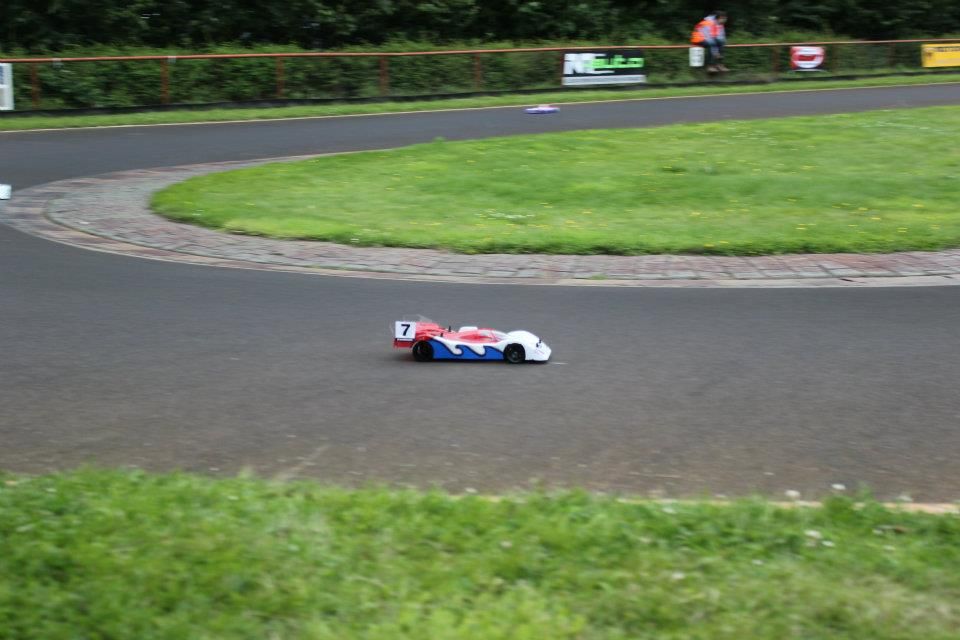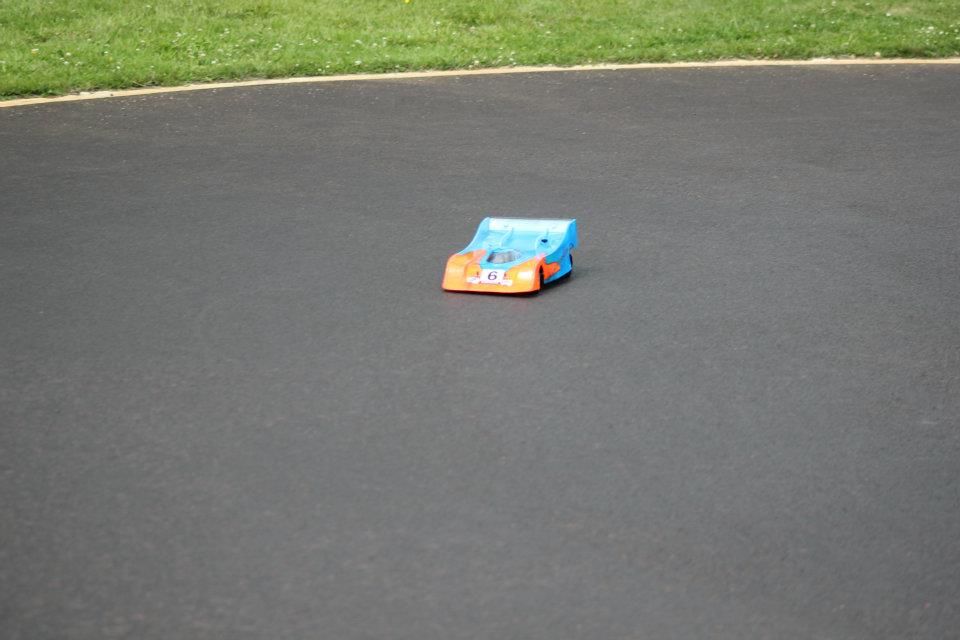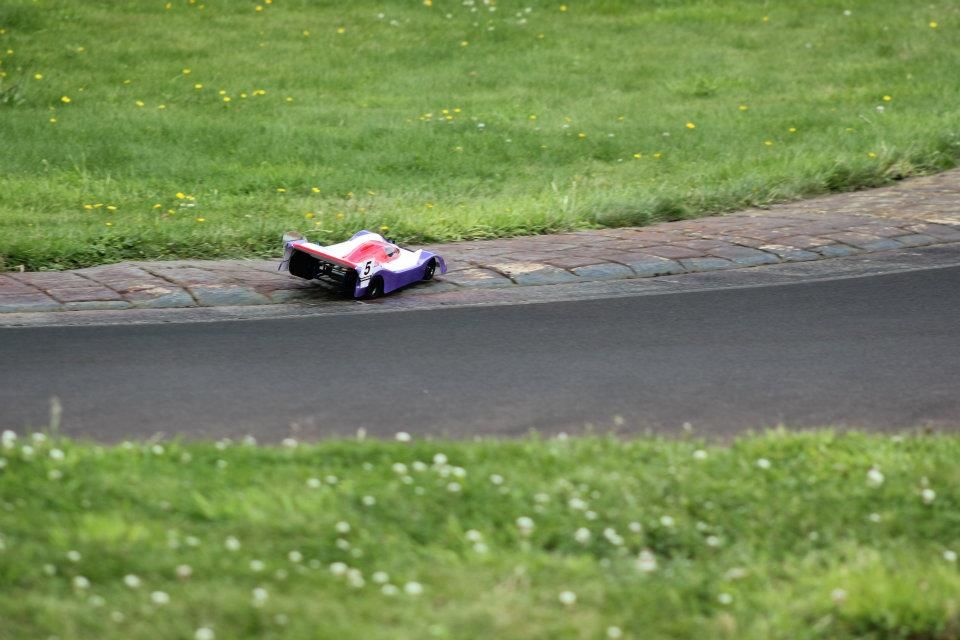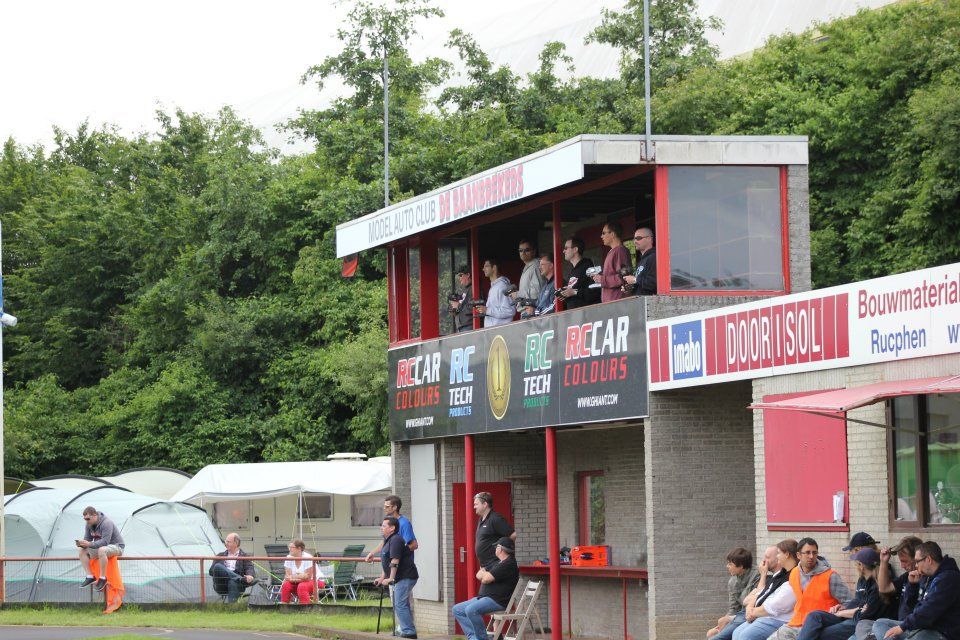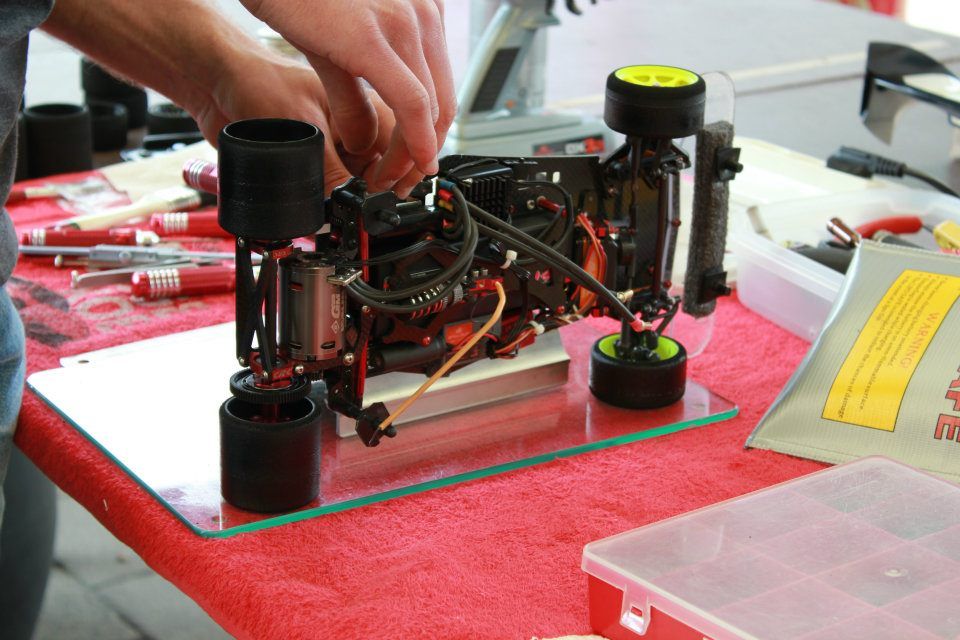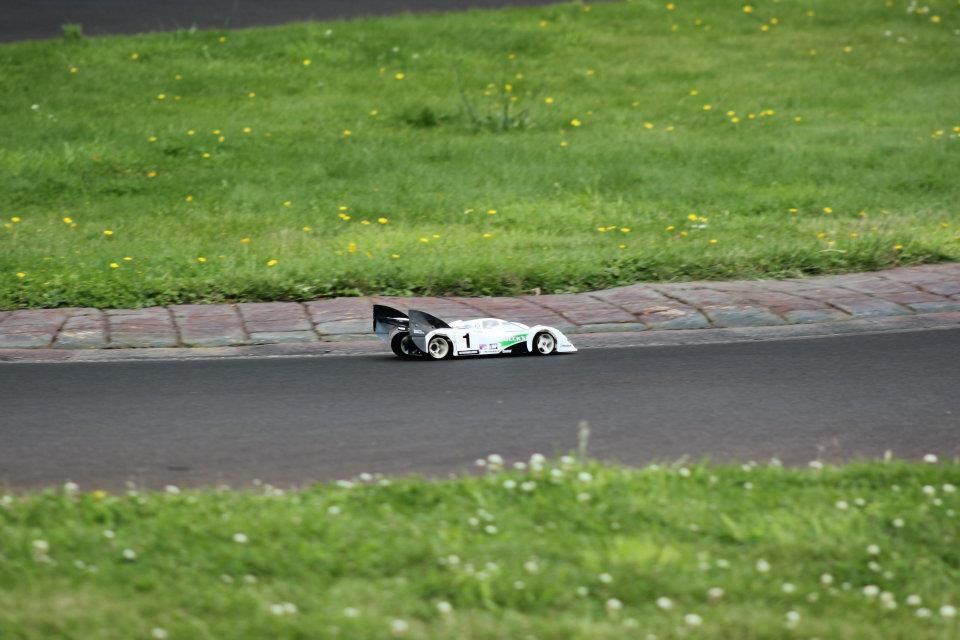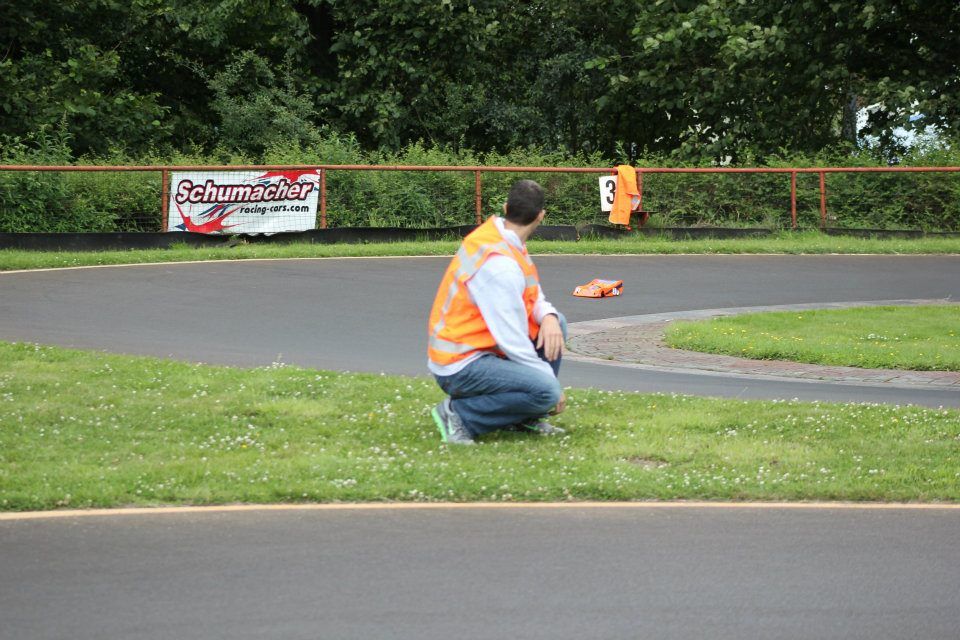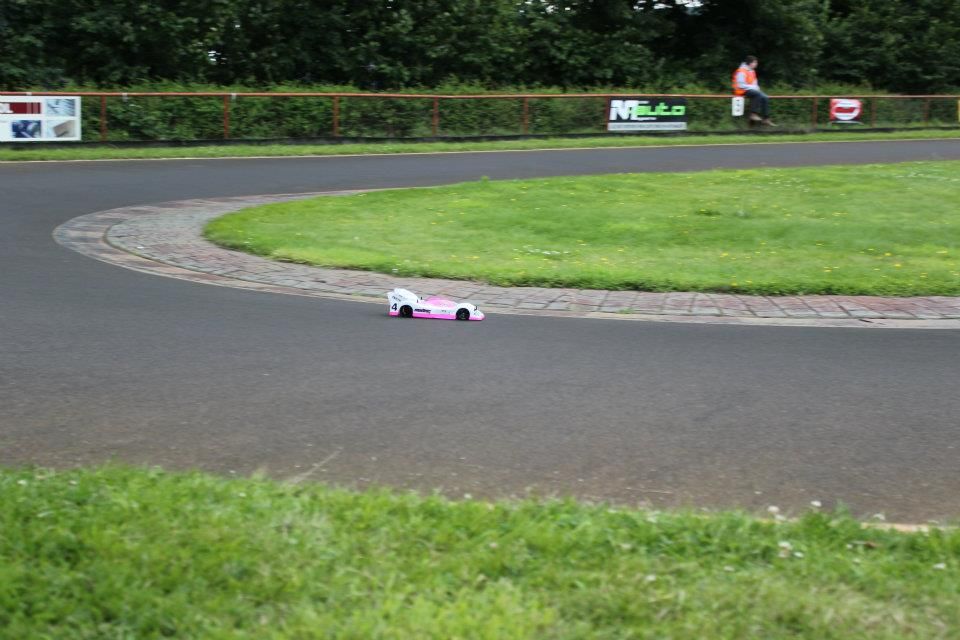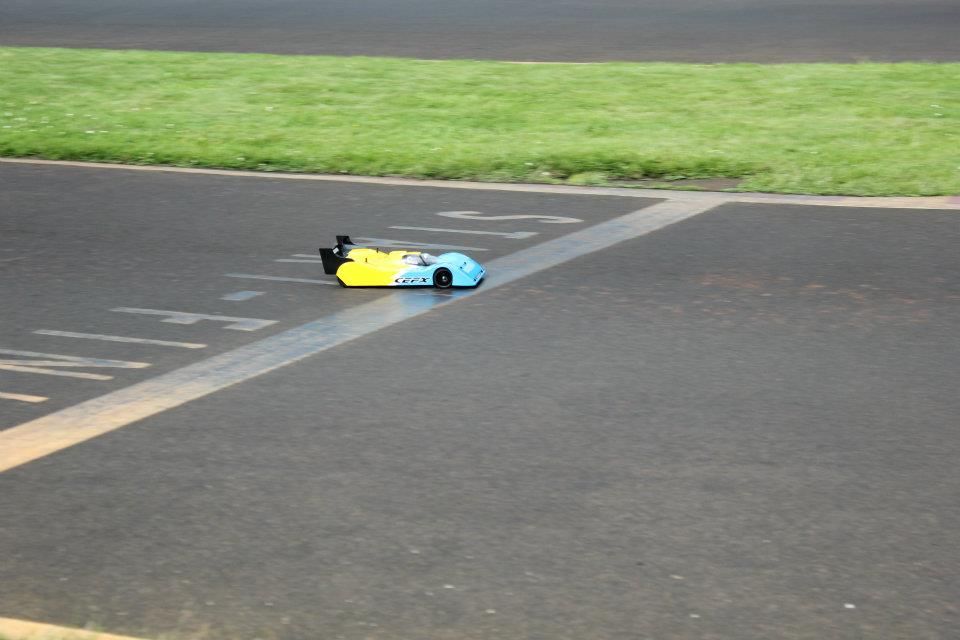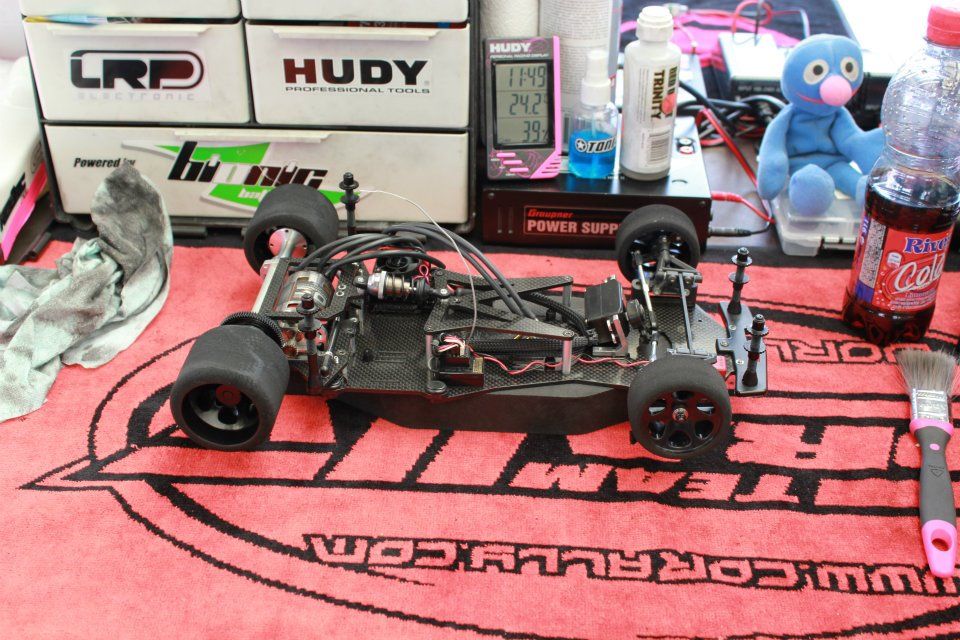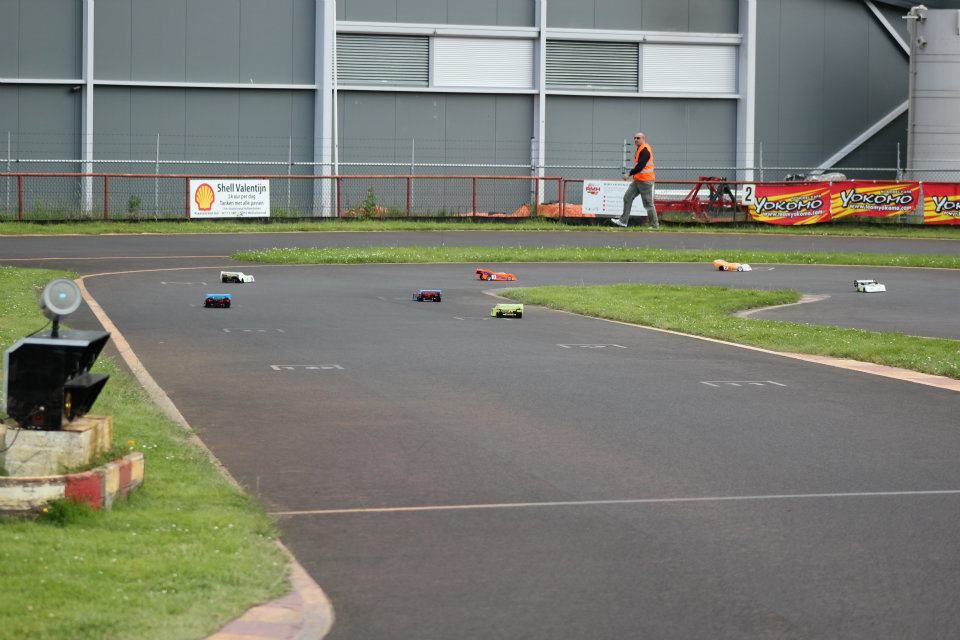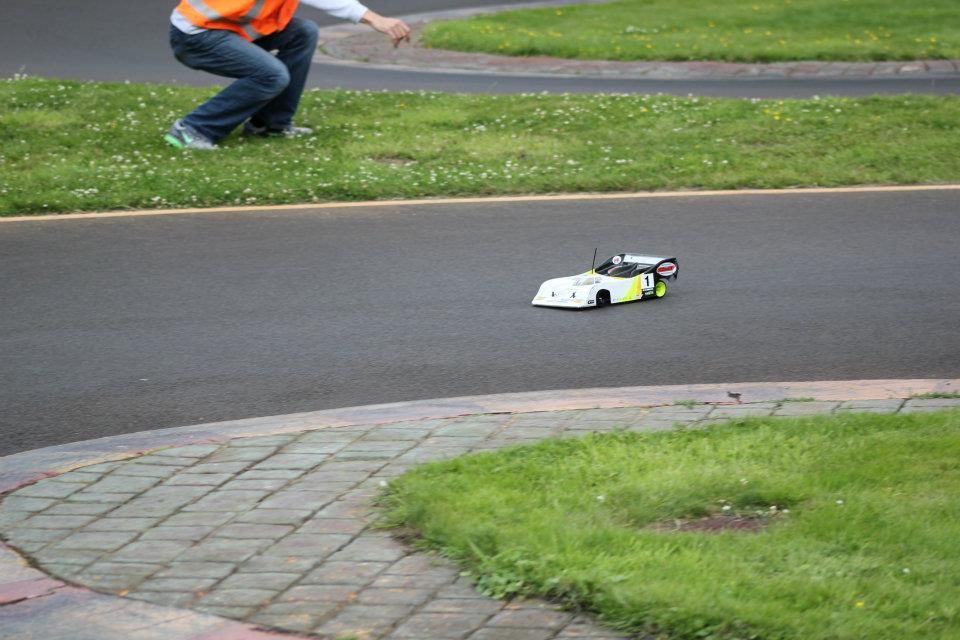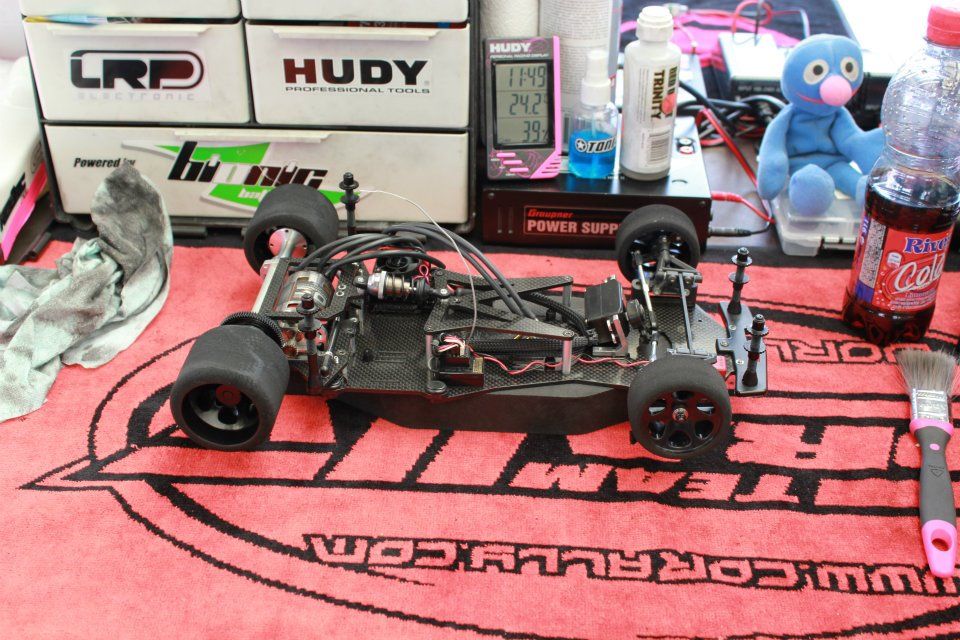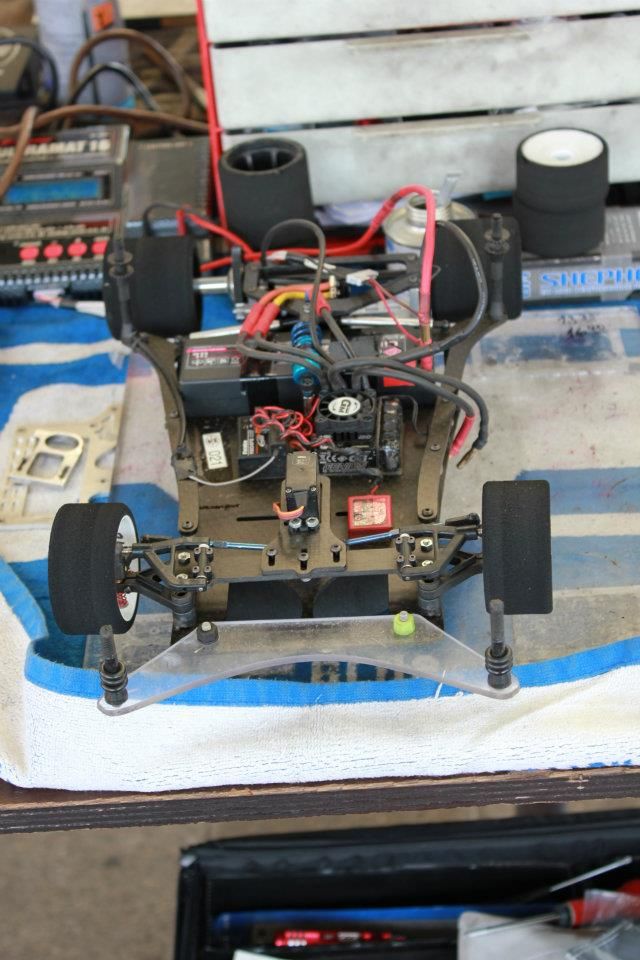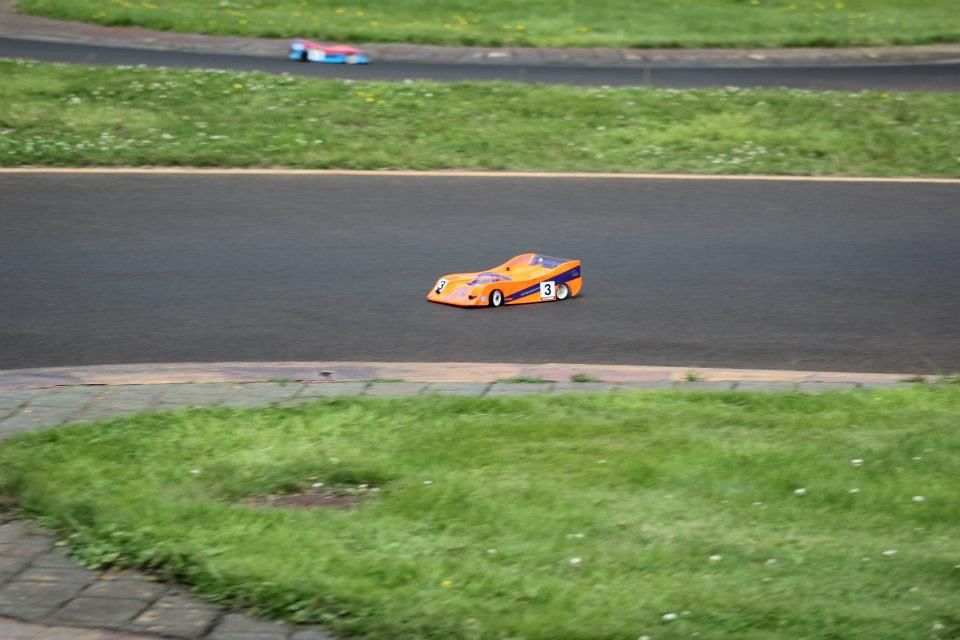 Podium modified pro10
Podium stock pro10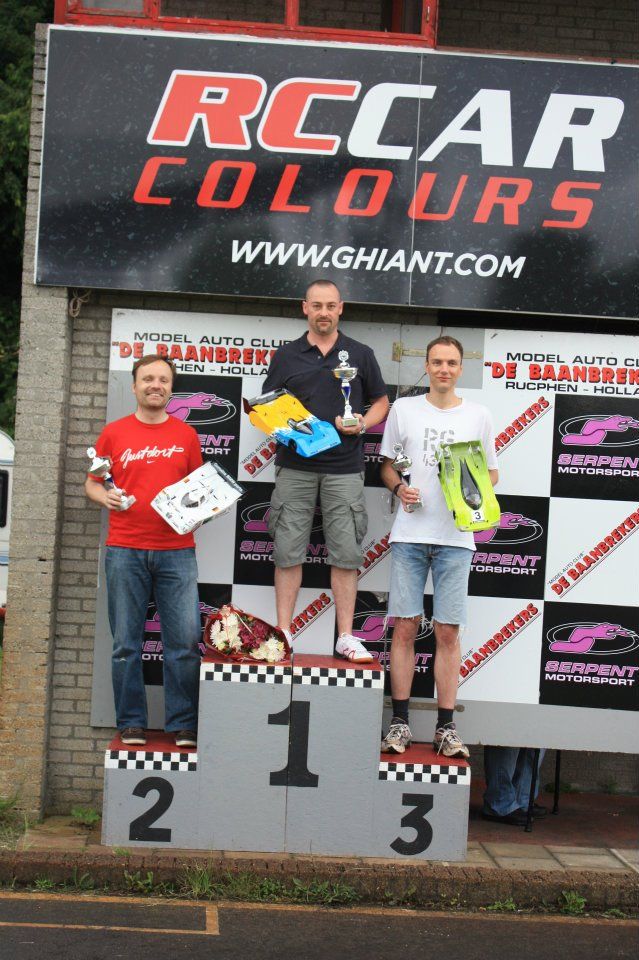 07-02-2012, 11:16 AM
Your pictures
---
WoW! An absolute bonanza of pictures. Thanks for posting them. I noticed on of the chassis had the weirdest tires I've never seen before. They were segmented donuts, 3 on each rear rim and 2 on each front rim. Do you know anything at all about them? Do tell.
07-02-2012, 11:32 AM
Tech Lord
Join Date: Nov 2007
Posts: 12,969
---
07-02-2012, 11:36 AM
Tech Elite
---
@Wingracer....Your right.
Those are Kissling rain tires for Pro10.
You can only use them in the full wet.
If it is drying up, you distroy the tires.

regards Roy
07-02-2012, 11:47 AM
Track surface
---
We race in only 1 location. It is a outdoor basketball court. It is asphalt that is smooth. It is painted with some kind of orange/red paint that is somewhat deteriorating due to the climate. It is unused as it was built in a new area of Cancun that had not yet been fully developed. Traction wise I think it's pretty good. However it does get dusty and we found that sweeping it tends to remove more of the paint and we don't want to go there. I've bought a leaf blower and we plan to just blow it off before each heat in the future. I'll attach a couple of pictures of it. We only race a GT class of 4WD touring cars and they have no problem hooking up to the track. The F1 open wheel cars do have a traction problem with a lot of loops occurring when too much throttle is applied. My Pro10 235mm RC10L is a work in progress and I'm still trying to find the handle on it. I'm the only one that has one so far. So that means I don't have any one to compare setups with. We race all year long outdoors because our weather allows it.
The capped tires on the Pro10 are the way to go here. Our track temp is around 150F. I use Gravity L! and L2 traction juice. The TC3's we use HPI rubber tires but aren't allowed to use juice on them.
---
Last edited by Cancun Tom; 07-02-2012 at

11:49 AM

. Reason: Added another sentence
07-02-2012, 12:19 PM
Tech Regular
Join Date: Apr 2011
Posts: 309
---
Very nice photos from pro10 Benelux race!!!!

We had our "Catalunya regional" pro10 race yesterday here in Spain. We are very few, only six people compared with twenty people with touring cars but we had more fun!!!
07-02-2012, 01:44 PM
---
@cancun
One of the 6 circuits we have our nationals on is a basketball/tenniscourt. It has the same kind of red asfalt.
We tried all kinds of stuff but Corally Asphalt Jack is the only things that works well on that track with foam tires. It is thick as maple syrup so massage it in the tires and let soak for an houre. It works better with tirewarmers as the heat makes the syrup thinner and soaks more in the tires.
As you can see in the video it is quite weatherd red asphalt. We drive with 235mm 10.5t 2s boosted on that circuit. It feels more like 1/12 as the track is small and we go very fast
. On that track we use double pink backtires and lilac or purple front and we have plenty of traction. Traction does fade a little in 7 minutes though but it is still very driveble. Try it out, it might work for you.
07-02-2012, 11:14 PM
Tech Adept
Join Date: Feb 2012
Posts: 111
---
07-03-2012, 12:15 AM
Tech Elite
07-03-2012, 12:33 AM
Tech Fanatic
Join Date: Mar 2008
Location: Eindhoven - Brabant (Europe)
Posts: 764
---
These are my rain tires which I made a couple of weeks ago. I still have to find the time to make the fronts but the rear tires turned out pretty nice.
I used Xceed foams and Tamiya Tire-Caps.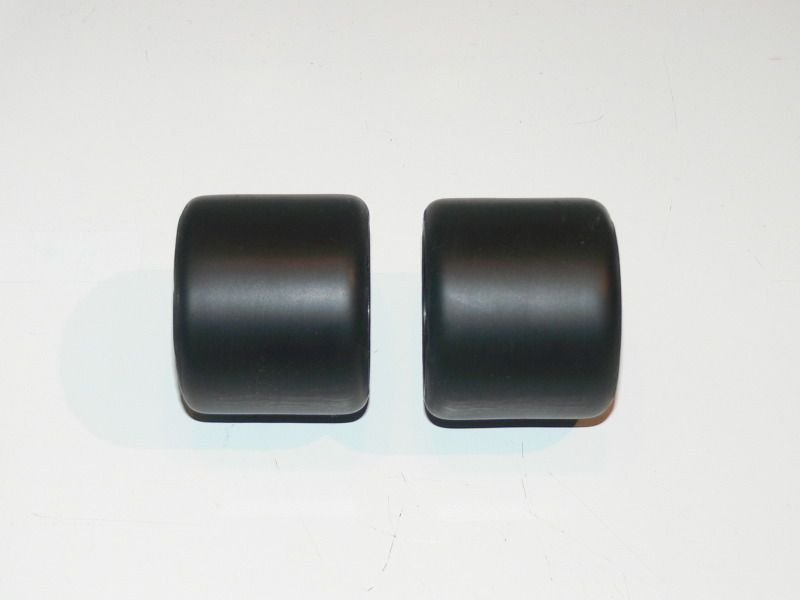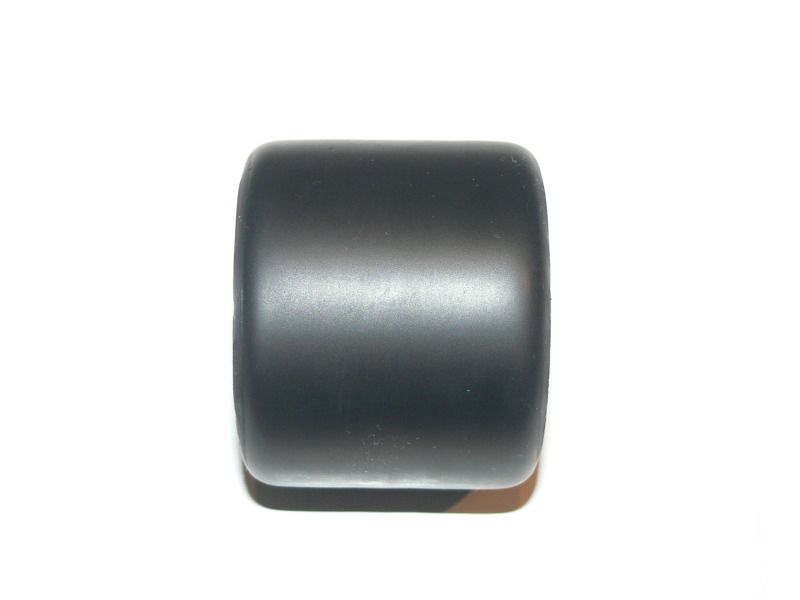 07-03-2012, 12:33 AM
---
---
Last edited by 2wdrive; 07-03-2012 at

03:03 AM

.
07-03-2012, 03:54 AM
Tech Adept
Join Date: Feb 2012
Posts: 111