Pro 10: 235mm Le Mans Prototype Pan Car Discussion
09-07-2009, 02:39 AM
---
Here is my pride and joy of this moment... It is a Pro10 based on the RC10R5. I used all the hardware from the R5 and made a custom chassis around it to make it 235mm... I can only say from the last couple of races that the car runs really well...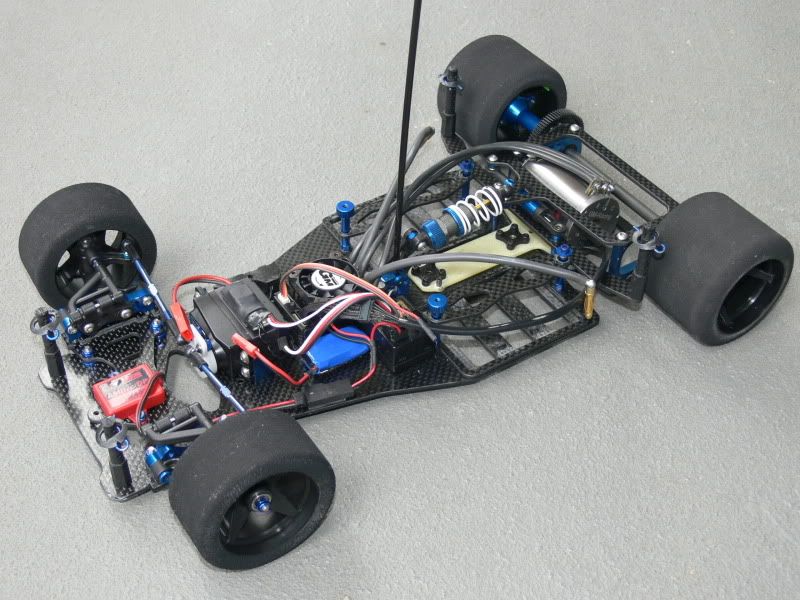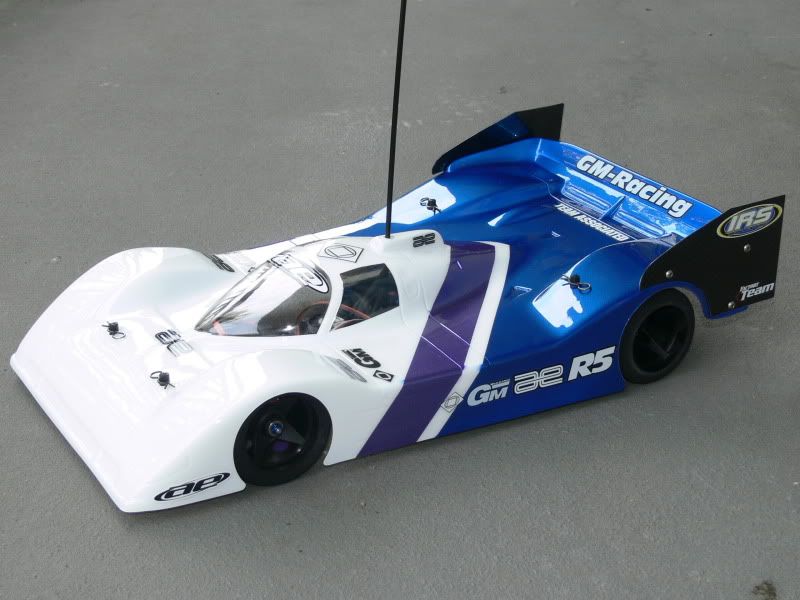 09-07-2009, 03:47 AM
Tech Master
Join Date: Mar 2003
Location: Athens, Greece
Posts: 1,149
---
Very nice car, and finally a body that is cut and installed nicelly on the chassis.
Well done.
09-07-2009, 04:29 AM
---
Thanx!!!
09-07-2009, 04:43 AM
---
yeah that chassis is doing very well indeed. I have seen it being driven and it just is dailed in whatever the conditions. Curious how it will go on a different circuit this sunday
09-07-2009, 04:48 AM
---
Lotus,
I really like your setup video's. It is really informative and shows step by step the different things what works and how and what doesn't work in really easy to understand steps (if you can understand german
). Good job.
09-07-2009, 05:33 AM
---
09-07-2009, 07:48 AM
Tech Master
---
here's my Corally SP10VN: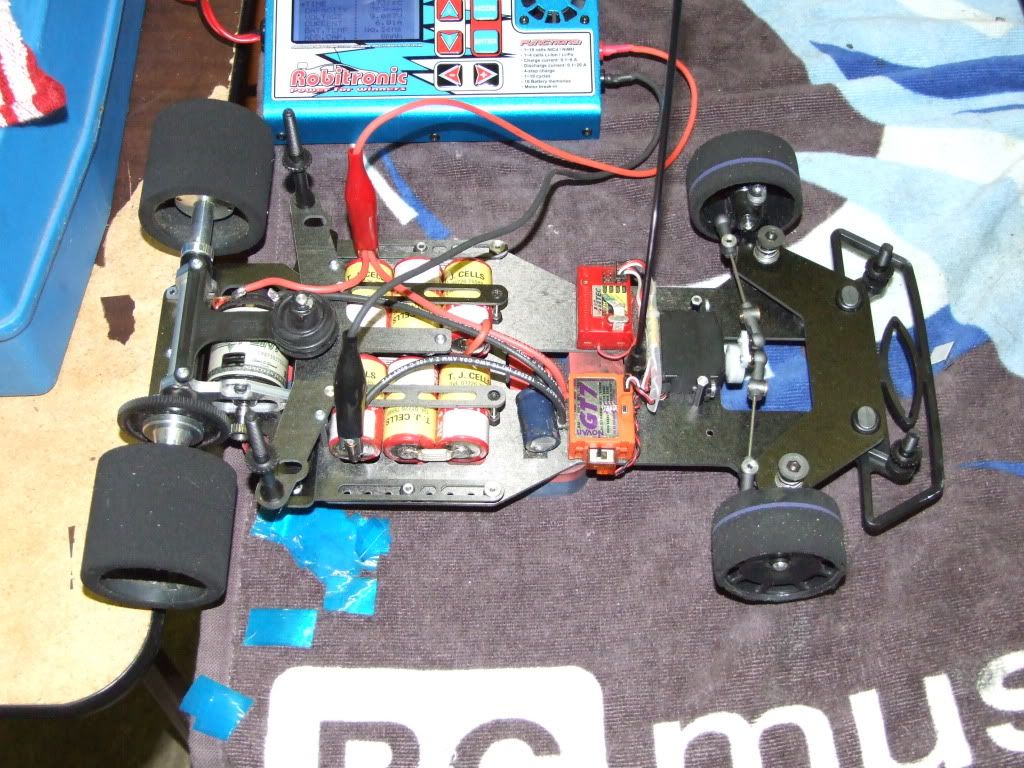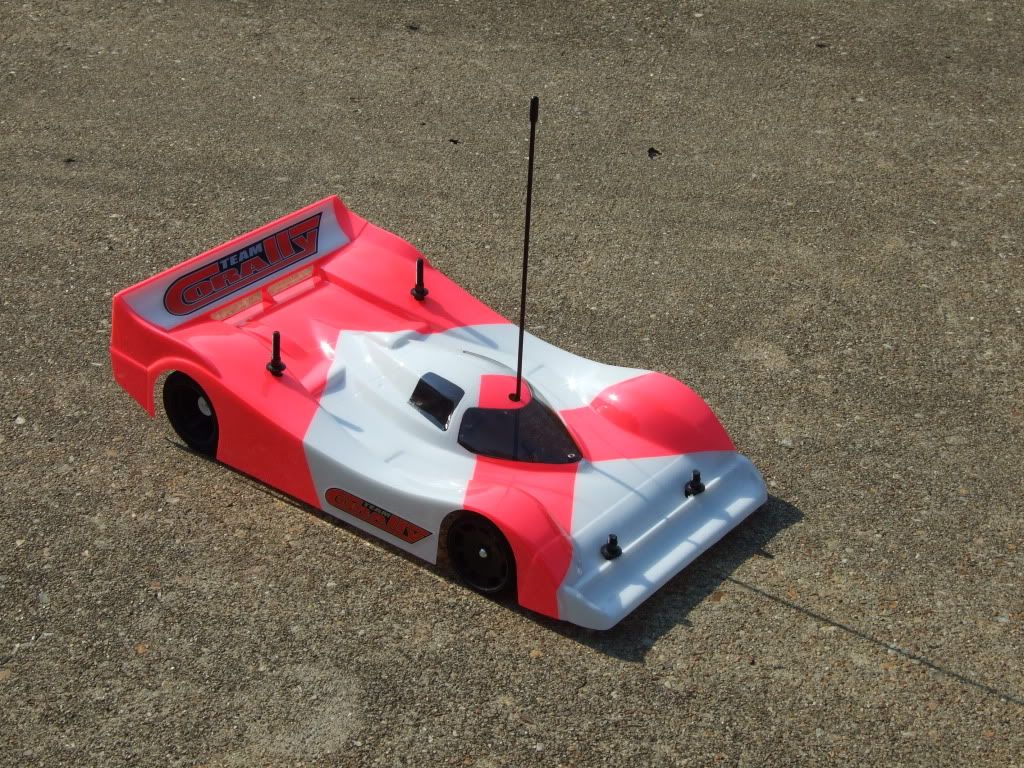 And here's a video of it running with a 19T motor around my local track.
http://www.youtube.com/watch?v=_2qqQ...eature=channel
Looking forward to racing it on a big circuit sometime soon!
09-07-2009, 08:09 AM
---
Well if it does then at least you know for sure it is a great chassis. At least i can say as an excuse that even with a 14 years old chassis i can keep up quite well
09-07-2009, 08:15 AM
Tech Regular
Join Date: Apr 2006
Posts: 293
---
Pro10 235mm is awesome out here as Shawn68z mentions. In our local club we resurrected the class just the year before the WGT class became popular. We decided to stay with 235mm to permit the older, legacy cars to race rather than put them in a position of needing to upgrade or purchase new cars. It's worked well. I have had lots of luck with the Corally 10X. Image and setup shown below.

Have fun at the track!
Phil
09-07-2009, 08:29 AM
Tech Master
---
Oh, and I forgot to mention that the AE car at the top of this page looks awsome! I wanted to do the same sort of thing but ended up getting a brand new SP10VN from the factory in Holland to try out first! The rear pod is pretty cool on my Corally car. The side links act as the t-bar (they do not pivot link links do on a link car). All the holes along the side of the chassis lets you adjust how much tension there is. The free floating motor pod pivots left to right indepedantly from the forward to aft motion. All pretty good stuff, and was released in 1994!! Should be going to Florida next week so may take it along to the Kissimmee track, that would be fun!!
09-07-2009, 08:43 AM
---
A pic of the sp10vn would be appreciated
. But did you buy that new sp10v some time ago or do you mean you bought it at 1994? If so, are they reviving there old chassis or something?
edit:
Sorry, i was at work and the filter didn't let me see the pics. Does it have a leafspring at the back like the c10x? or does it have a pivotball suspension at the back? I think corally did come out with an extra leafspring with which you could install pivotballs.
---
Last edited by 2wdrive; 09-07-2009 at

09:49 AM

.
09-07-2009, 10:43 AM
Tech Master
---
Hiya, the SP10VN was released around 1994 for the European championships and Corally had a couple still left from back then brand new in a box!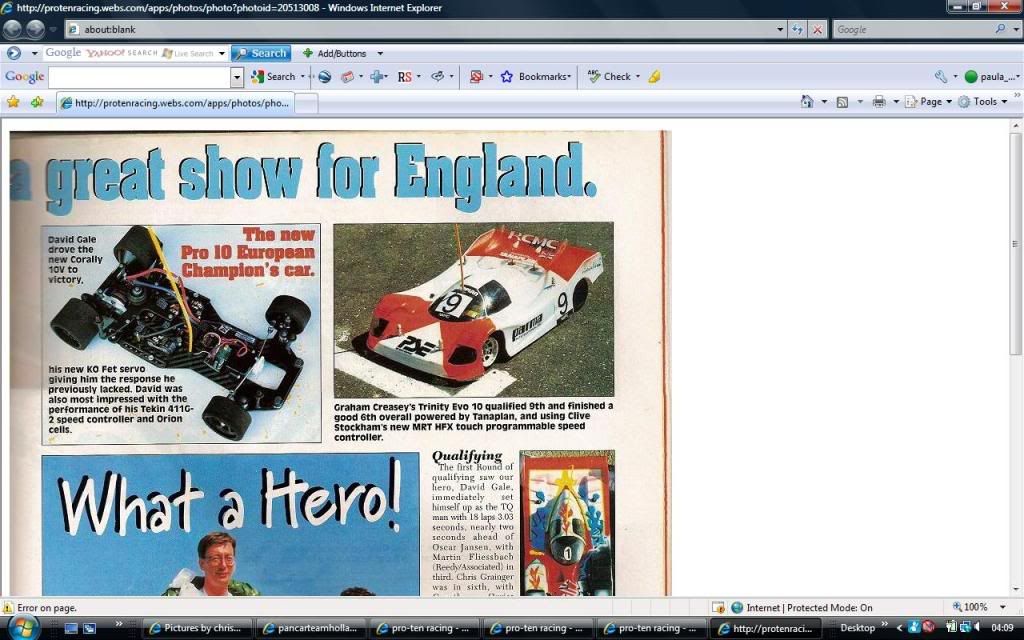 They have the Sp10X which is their current Pro10 chassis but I fancied a return to my youth with the 10V! The front end is easy to work on, quite clever how to adjust the camber/castor and the springs are easy to change also. The rear end does indeed have a leaf spring system across the rear of the main chassis and the motor pod blots to that. I'll take a close up pic so that you see what I mean. Cheers!!
09-07-2009, 10:54 AM
---
aah ok i know what you mean, i have an old corally F1 graphite edition and it has the same construction at the back then. Only problem is it doesn't fit brushless motors without some dremel work and the ride height at the front is not adjustable enough with the F1.

I need to cut down 4 aluminium posts so i can use more of the tires. I can now only go up 2mm or down 2mm and that is not enough. When i want to get my chassis at 4-6mm i only can use full sized tires or just a little less. Do you run the extra thick syrup in the damperpod?

Lucky you found out that they had some brand new ones left!
09-07-2009, 11:01 AM
Tech Champion
Join Date: Sep 2008
Location: Deerfield, WI
Posts: 5,918
---
Beautiful cars indeed! I'm going to have to check for a nice clean parking lot for next outdoor season where we could run something like this.
09-07-2009, 11:42 AM
---
Id certainly want to design an outdoor track that is both wide enough and long enough for the 10th scale pan cars and touring cars to stretch their legs but also not so long that you can still run the GT10/WGT cars and even 12th scales and it not be boring. Id love to use a lot of ideas from the European tracks that Joost and Proten Holland et al run on for such a thing