hey guys,
im really new to electric side of things... but im trying to learn as much as i can ..
but i would like some info on what to better on the car for A. efficiency B. Speed a C Enjoyment..
my setup:
Tamiya F103 LM- Audi R8R body
radio- Futuba 2PK
ESC-Traxxas XL-1
Batt- Venom 3300 NIMH
Motor- Trinity CO27 Pro stock motor
Charger- Dynamite
Pinion- 17T
Spur Gear- im assuming its a 96T(the tamiya stock spur)
Tires-stock rubbers-soon foams if i can fighure out how to put them on rims
Added Mods- Rear Diffuser Type C
Can i add my 5 AAA reciver cell pack NIMH (for my nitro car) on this car to help not to drain the battery pack?
and heres some pics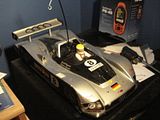 Diffuser-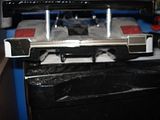 inside w/ diffuser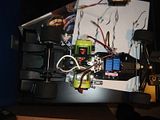 Thanks for any suggestions...