HPI's new F1
04-16-2009, 06:41 PM
Tech Addict
Join Date: Jun 2003
Location: Olympia Fields, IL
Posts: 609
HPI's new F1
---
HPI's New F1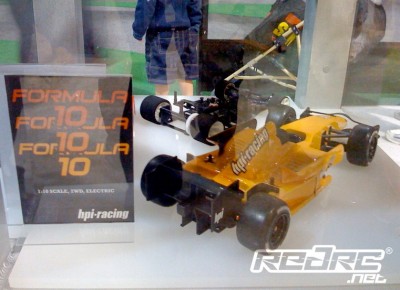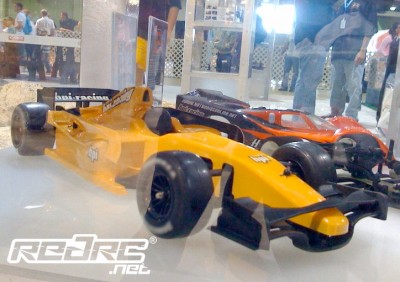 Quote from Redrc.net
"Spotted and snapped by one of our readers at the Radio Control Motorsport Experience, which is taking place this weekend during the Long Beach Indycar race in California, is this new Formula 10 chassis from HPI Racing. We don't know much else other than what we see here in the pictures. Its a 2wd electric chassis and looks to be a faithful replica of the Formula 1 chassis' from last year with the exception of the slick tires."
---
Last edited by PhatPat; 04-16-2009 at

07:07 PM

.
04-16-2009, 06:55 PM
Tech Master
Join Date: Aug 2001
Location: Makati, Philippines
Posts: 1,725
---
Whoa! Now when would the release date be? Before the F104 comes out???
04-16-2009, 07:27 PM
Tech Regular
Join Date: Aug 2008
Location: Vallejo, CA
Posts: 485
---
The designers at HPI are on a roll right now! In the past few months we've seen the Savage Flux, Baja 8T, Cup Racer, Cyber 10B, HB D8e, and now this Formula 10?
What's next? Baja 10T for the short course class? 200mm nitro sedan (please!!!)? Isn't there an all new 1/18 micro due out this year?

Anyways it'll be a toss up between this and the new 104 but it's much easier for my LHS to get HPI parts.
04-16-2009, 07:33 PM
Tech Addict
Join Date: Jun 2003
Location: Olympia Fields, IL
Posts: 609
Bigger picture
---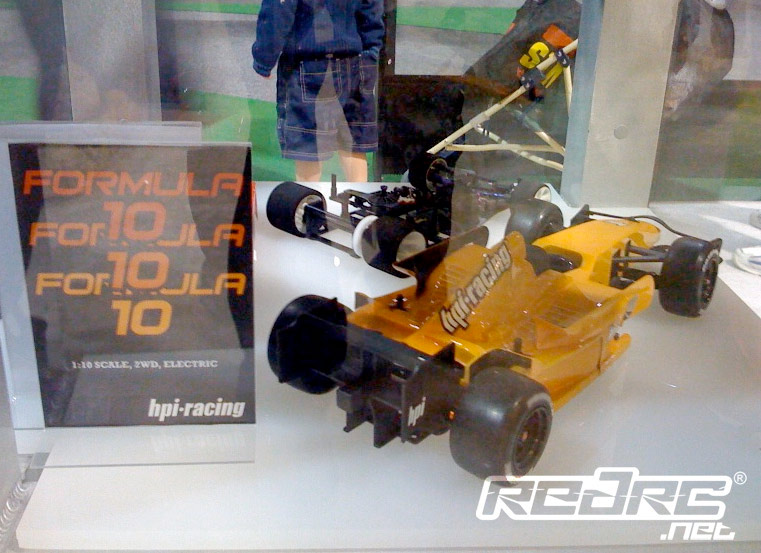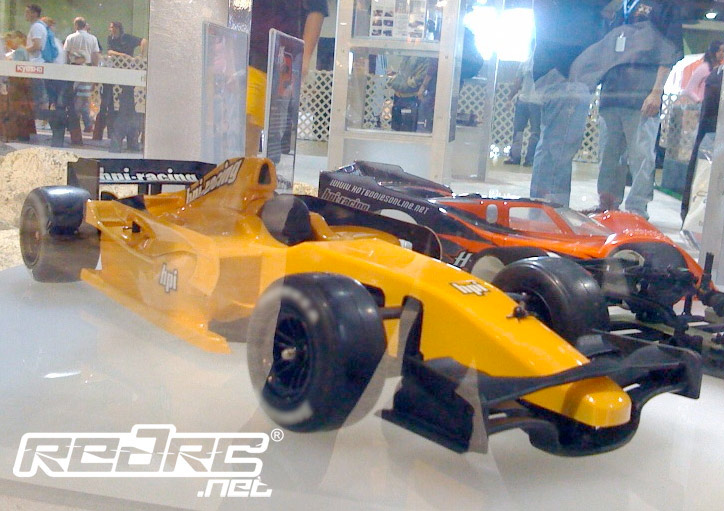 04-16-2009, 07:48 PM
Tech Champion
Join Date: Nov 2001
Location: Hawaii, USA
Posts: 7,191
---
Looks like they took the HB 1/12th scale and modified it to be an F1 car. It's nice to see they finally are using a scale sized rim and tire on this car instead of the 1/10th pan car rims and tires the old HPI F1 used.
04-16-2009, 08:05 PM
---
I can't tell anything based on the photo. Hopefully there will be more coverage this weekend.
I have the old 1/10 pan car based Super F1, and it is awesome, but if the new car uses the same rim as the Tamiya car that would be the best of all possibilities.
04-16-2009, 09:16 PM
Tech Apprentice
Join Date: Aug 2007
Posts: 59
---
Wow, very impressive. Can't wait to get some more news on these. Direct Drive seems to be really catching on, I wonder how these things are going to handle, very exciting!!
04-16-2009, 10:11 PM
Tech Regular
Join Date: Feb 2009
Posts: 326
---
thats a great looking kit. wonder when its gonna be in the market.