Tamiya F104 Pro!
03-20-2012, 07:39 PM
Tech Addict
03-21-2012, 12:09 AM
Tech Master
Join Date: Apr 2009
Location: WA
Posts: 1,199
---
Hey Buddy how are you?
It's cold up there, have you visited the hangar for indoor racing?
We start the UF1 series over here next Saturday, are you in for TCS Nationals?
Cheers!
Marcos
03-21-2012, 02:04 AM
Tech Adept
Join Date: Apr 2011
Posts: 139
---
hello
what would i find from the heavy pivot post. is it only for extra weight? and what is the reason for the screw and washer that is for each side of the front bottom arm?

thanks
03-21-2012, 07:25 AM
Tech Adept
Join Date: Mar 2011
Location: A.K.A. Barry White
Posts: 172
---
Hi. Can someone give me the partnumbers for the Vodaphone McLaren black rubber tire wheels?
03-21-2012, 10:23 AM
---
Here is a product review article about Tony Phalen's Tamiya F104X1. This is the car that Tony drove to win the F1 Championship at the ROAR Carpet Nationals last weekend.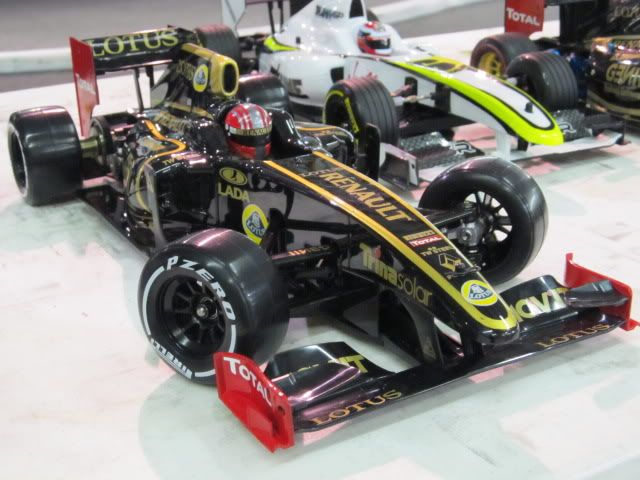 .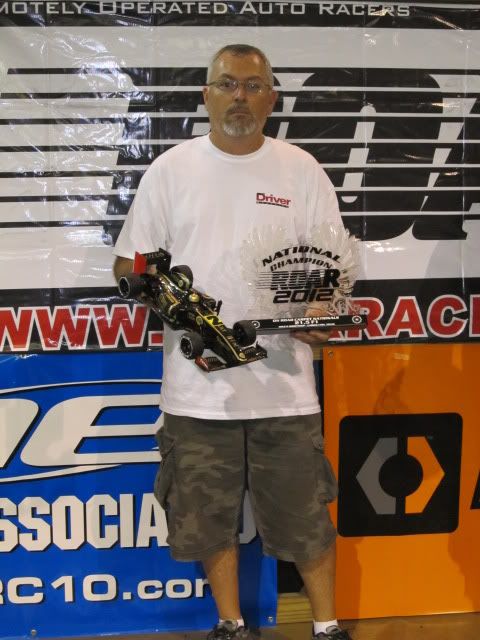 03-21-2012, 03:02 PM
Tech Addict
---
That's not Tony's car. That car lost concourse...smh
---
Last edited by mkennedy; 03-21-2012 at

03:49 PM

.
03-21-2012, 03:34 PM
---
03-21-2012, 03:48 PM
Tech Addict
---
Originally Posted by
wwddww34
Hey Mike, it sure looks like Tony's car. The only way I could tell the difference between your car and Tony's car (both of which were black/gold Lotus F1 cars with a little red in the wings) is by the color of the side view mirrors and the ROAR sticker number on the nose of the car.
Tony's driver has a gold helmet and mine are red. I don't run mirrors either. Other than that, pretty much the same.
03-21-2012, 03:54 PM
Tech Master
Join Date: Feb 2011
Location: Forney Texas
Posts: 1,657
---
Facepalm.
03-21-2012, 07:15 PM
Tech Addict
03-21-2012, 08:46 PM
Tech Apprentice
Join Date: Mar 2012
Posts: 69
---
What's a better route to go on for my F104 Pro? The Exotek F1R conversion, or the F104x1 lower chassis and roll damper conversion? Only running on rubber tires both indoor carpet and outdoor asphalt.
03-21-2012, 11:15 PM
UF1
---
03-22-2012, 07:21 AM
Tech Elite
Join Date: Oct 2002
Location: VA
Posts: 4,119
---
03-22-2012, 11:21 AM
Tech Fanatic
Join Date: Jan 2005
Location: Northwest Ohio
Posts: 980
---
Apex sure does make a lot of sense with that post!
If your club allows aftermarket kits canít go wrong with Mikeís F1R though.
Do you already have an abundance of t-plates or maybe side pod springs? Food for thought; they are both great chassis.
03-22-2012, 11:25 AM
Tech Master
Join Date: Feb 2011
Location: Forney Texas
Posts: 1,657
---
Hell get em both, its illegal to have only 1 F1 car anyway