Tamiya F104 Pro!
02-14-2012, 06:17 AM
Tech Master
Join Date: Aug 2008
Location: Stockport, UK
Posts: 1,021
---
Nothing wrong with them to get you running, years ago it was all we used and surprisingly enough the steering never fell apart all the time. Tamiya still supplies it in many of their kits so there's more running those thin links than using turnbuckles.
The Z bends do wear the holes bigger in the servo saver over time and the small plastic ball joints will pop off more often than bigger ones, but for a few weeks you aren't going to notice much difference.
The only downside is that you can't adjust the length as fine as using turnbuckles.
02-14-2012, 07:05 AM
Tech Initiate
Join Date: Sep 2011
Posts: 33
---
Not in our track rules...
I used normal tires and car's width, but when someone on your track takes advantage of that... I have to do the same :-)
02-14-2012, 07:06 AM
Tech Master
Join Date: May 2004
Location: Luton, England
Posts: 1,704
---
If you are racing outdoors on a slightly bumpy track then the wires may be better.
I remember a guy (Terry should know him ? - Graham Hill) who raced at the (no longer) Basildon circuit which was very bumpy, set FTD in round 1 and found his servo loose, tightened it for round to and found the track difficult like the rest of us, in round 3 he loosened the servo again and went fastest of the day.
From that point on many of us ran wires outdoors as the car felt less twitchy and sensitive on the steering.
02-14-2012, 08:15 AM
---
Thanks guys I love coming to this thread ....the answers come quick and the advice is usually rite.
02-14-2012, 08:48 AM
---
Hey all you Formula One racers, have you signed up to race your F1 car at the 2012 ROAR Carpet Nationals coming on March 16? Hurry up and register before time runs out! Click here to get signed up.

Click
HERE
to see a countdown to the 2012 ROAR Carpet Nationals
02-14-2012, 08:56 AM
---
02-14-2012, 02:21 PM
Tech Elite
Join Date: Feb 2008
Location: SoCal
Posts: 3,799
---
02-15-2012, 06:21 PM
---
Hey guys just wanting to know what springs and shock oil everyone is running for carpet ...medium bite.....pit rubbers.
02-16-2012, 03:14 PM
UF1 Series
---
The final race of the 2012 UF1 Winter series this Saturday at TQ in Chino California...
Doors open at 10AM
Qualifying starts at noon...
Free UF1 Shirt when you register, quantity and sizes are limited, first come first serve... two styles available....
http://uf1series.com/
02-16-2012, 03:30 PM
02-17-2012, 12:02 AM
---
It can I race on a large asphalt track which was in the day for 1/8 gas what I have noticed is that it can smooth out the steering and takes away the binding which can happen when left dry. The other oil I also use is the oil that is used to oil the bushes in the motor it's a tuning option you would really need to try a few different ones to feel the results
02-18-2012, 09:23 PM
---
2012 Ultimate F1 Winter Series Final Race at TQ RC RACING.
We had strong turnouts from the beginning to the end.
We had full A,B,C,D and E Main today. F1 class is strong and growing fast at Socal.
Click Here for more pictures.
,
Click here for the results
,
UF1 Series Homepage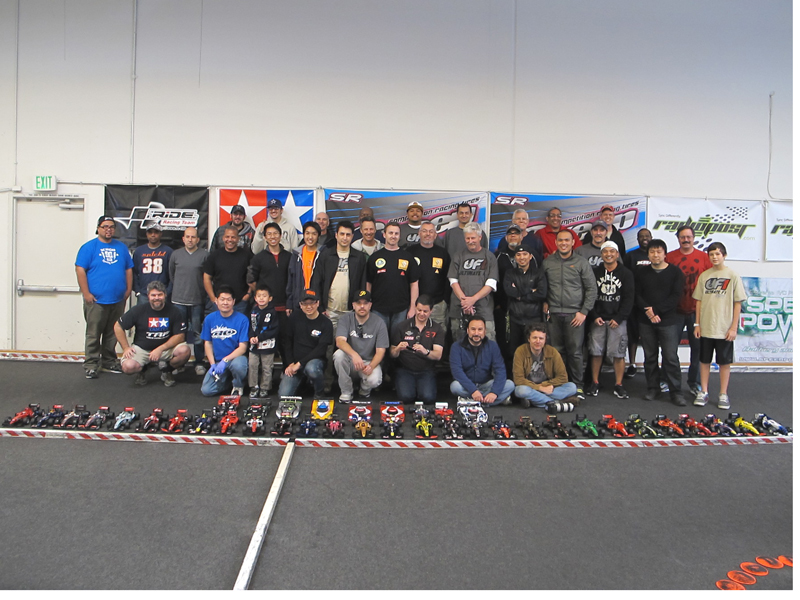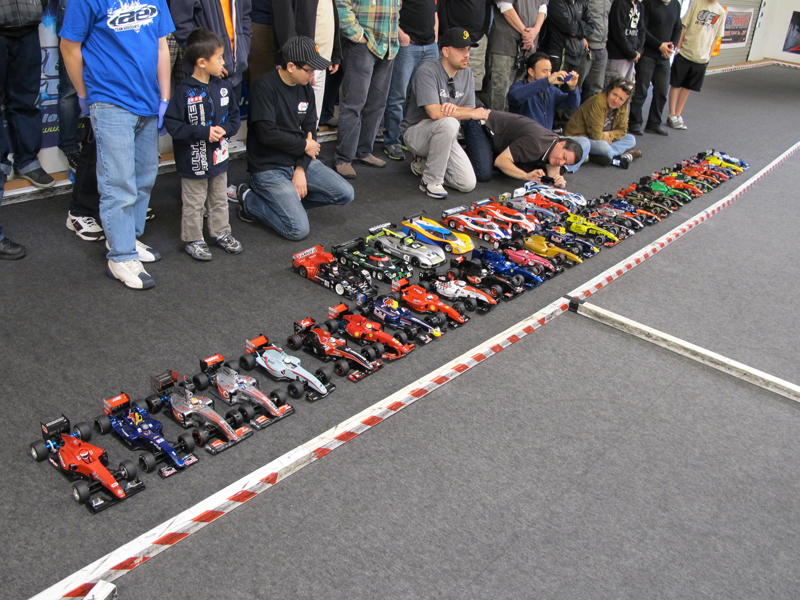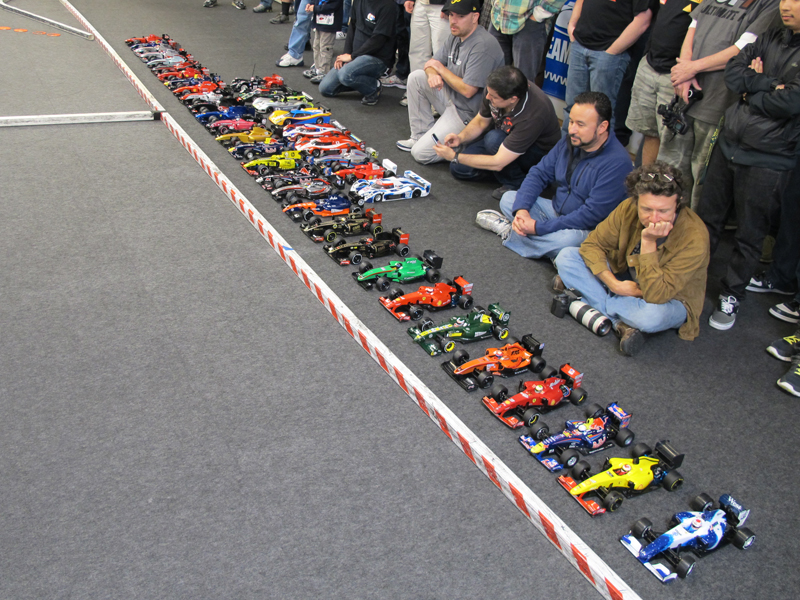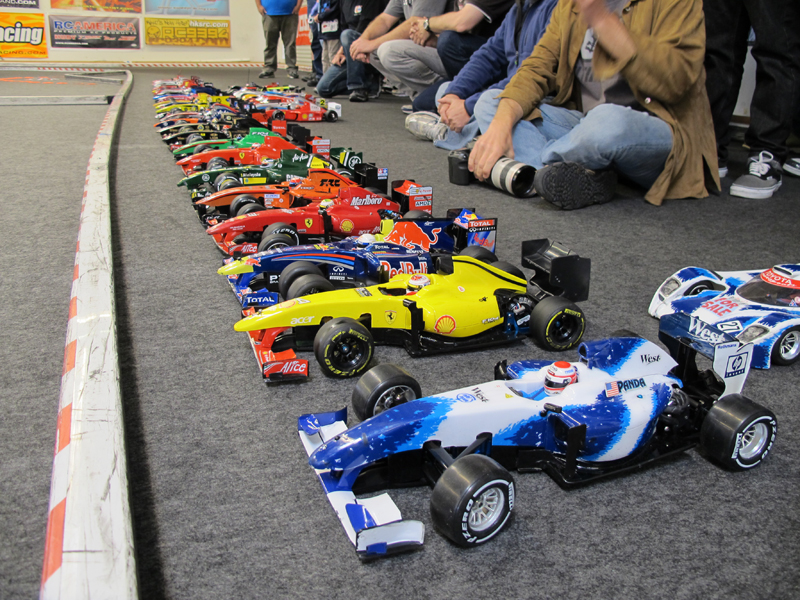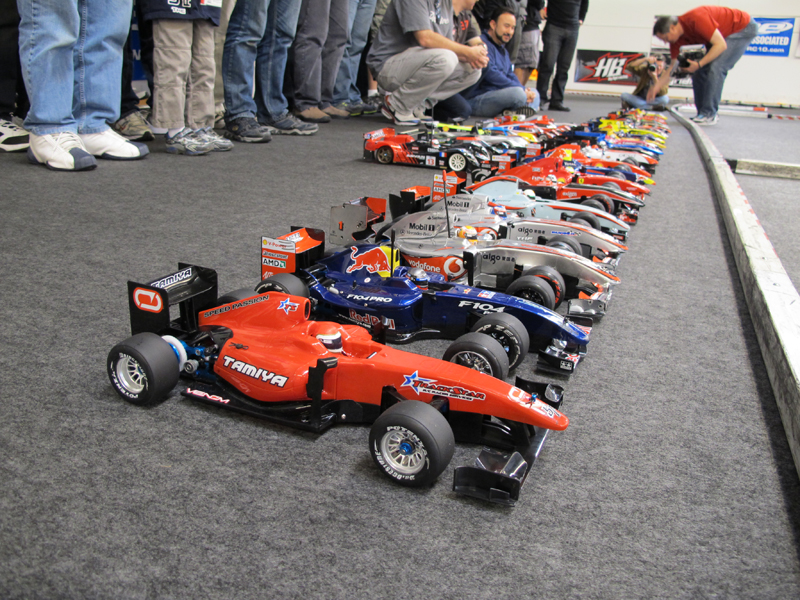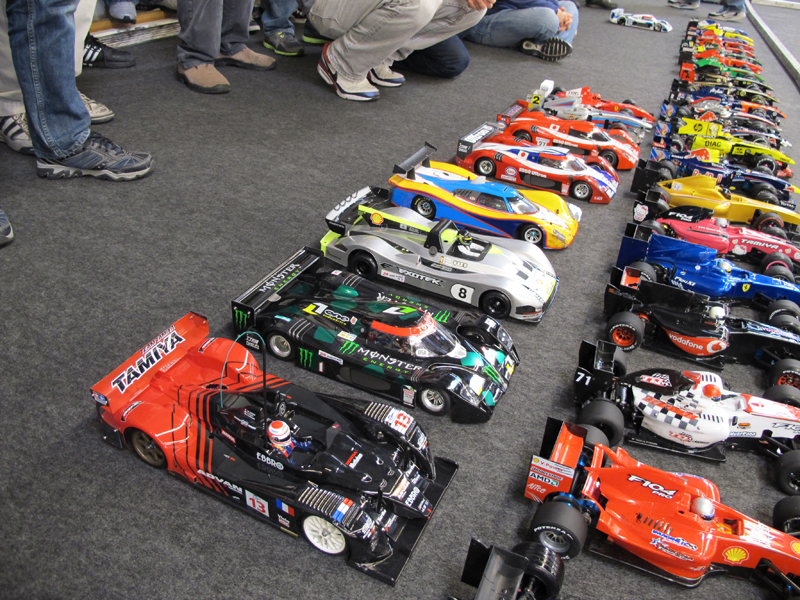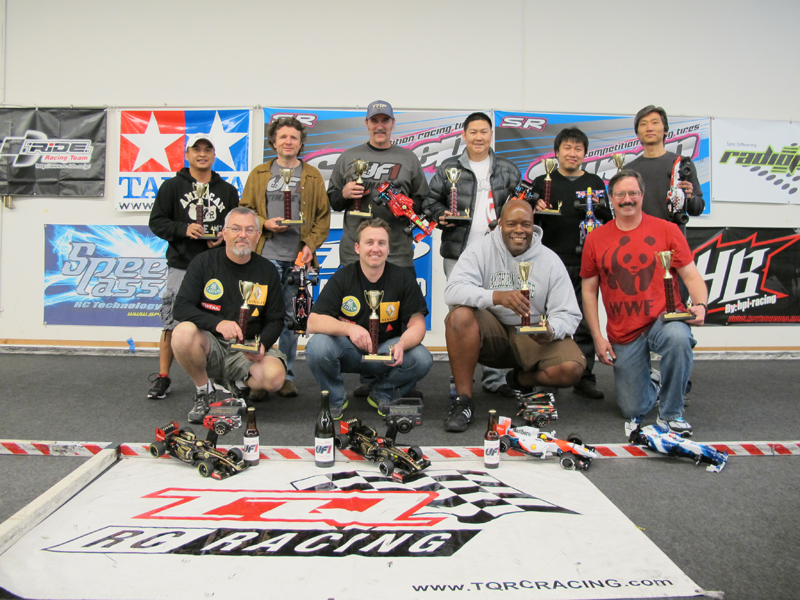 ---
Last edited by spring71; 02-18-2012 at

09:44 PM

.
02-19-2012, 08:10 AM
Tech Regular
Join Date: Aug 2009
Location: Puyallup, WA
Posts: 278
I need some mirrors..
---
I need 2 sets of mirrors from the McClaren or F60 or F104 body if anyone has any for sale. Or can point me to a parts tree somewhere? BPshadow? I need the mirrors, the oring and if you can the small body clip.
02-21-2012, 07:49 PM
Tech Rookie
Join Date: Feb 2012
Location: South Milwaukee, Wisconsin
Posts: 3
Noobie here
---
Hey guys! My names Brandon and I'm new to this forum and F1 style racing.
I've been running my f1pro on carpet for a few weeks now and its slowly getting dialed in, but i still cant seem to keep it from traction rolling without being to tail happy in the corners, so I have a few questions for people running on carpet.
1. What diameter foam tire seems to work best for short carpet tracks?
2. What is the weight that seems to work best for you?
3. Is there any things that are super important when setting this up for carpet?(sound like a stupid question)<<<noob
Any help is greatly appreciated!
Brandon C