Tamiya F104 Pro!
11-08-2010, 08:56 PM
Tech Master
Join Date: Jun 2003
Location: singapore
Posts: 1,533
---
Just wonder anyone have tried the exotek conversion ...
11-08-2010, 09:07 PM
Tech Regular
Join Date: Nov 2004
Location: Wisconsin
Posts: 426
11-08-2010, 09:10 PM
Tech Addict
Join Date: Oct 2004
Location: Fontana,CA
Posts: 690
---
My brother and I both bought the conversion and ran it last weekend at the first so cal UF1 winter series race. He won the A main and loved how much more stable and consistent the car was. I had a torn shock o-ring and didn't realize it so I had no dampening and only took 3rd in the B main. Both of us agree its 100% worth it!
11-09-2010, 08:15 PM
---
RC RIDE F1 tires are back in stock today.
Click Here to check out the tires.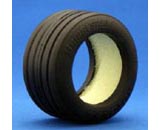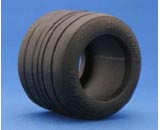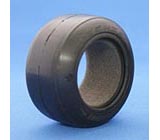 Shimizu Front tires will be in stock early next week.
Thanks.
---
Last edited by spring71; 11-10-2010 at

10:32 AM

.
11-10-2010, 03:53 AM
Tech Addict
Join Date: May 2002
Location: HEAVEN
Posts: 720
---
Tamiya news:

[OP] F104 SEPARATED UPPER DECK SET (Tentative)
[OP] F104 HEAVY PIVOT POST (Tentative)
11-10-2010, 04:43 AM
Tech Regular
Join Date: Apr 2008
Location: FL
Posts: 488
Barely used 8ight T 1.0 Truggy E
---
LL
11-10-2010, 10:37 AM
Tech Master
Join Date: Jan 2008
Location: tri city mich
Posts: 1,873
---
11-11-2010, 06:39 PM
Tech Regular
Join Date: May 2009
Location: Washington, DC
Posts: 341