Schumacher Mi4
11-13-2009, 02:24 AM
Tech Champion
Join Date: Mar 2006
Location: UK
Posts: 6,151
---
Ah cool, should have guessed someone was onto it already
11-15-2009, 12:08 PM
---
Here is rubber tyre setup I'm working on right now. Great on power steering and very consistent.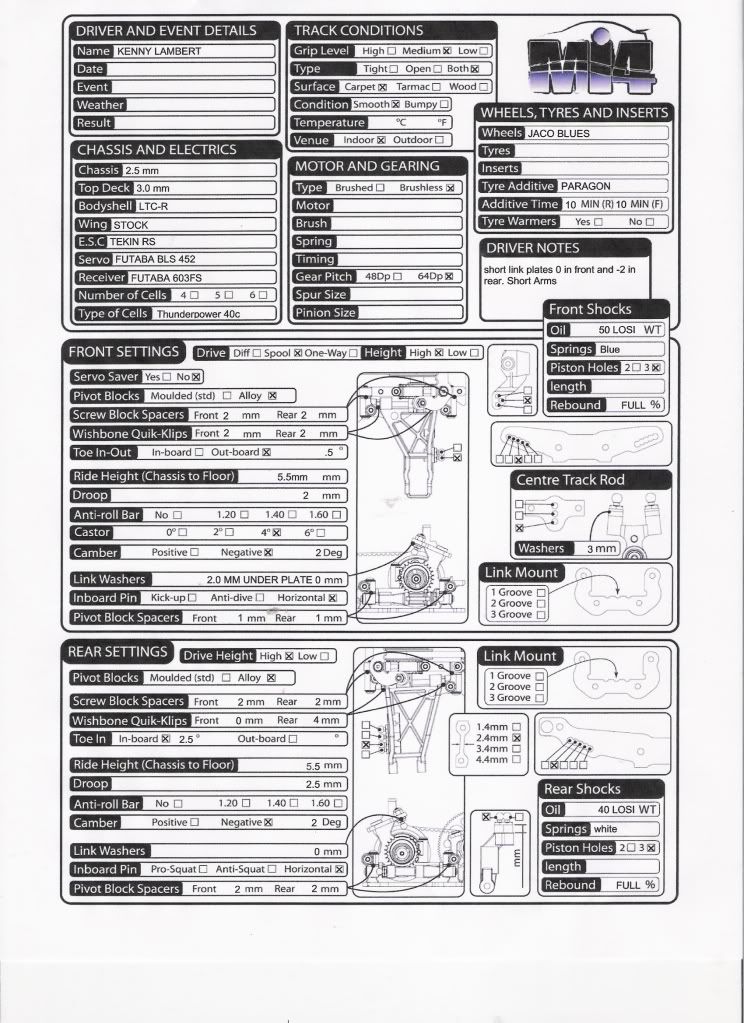 11-15-2009, 12:17 PM
---
Big words from someone who hasn't finish a club night in a month.. BTW hows that Tamiya
11-15-2009, 04:21 PM
Tech Champion
Join Date: Mar 2006
Location: UK
Posts: 6,151
11-17-2009, 08:34 PM
Tech Addict
Join Date: Feb 2006
Posts: 734
---
First running the car in rubber tonight. Very pleased. Surprised how much translated from what we developed as a foam setup.
11-18-2009, 08:38 AM
11-22-2009, 12:21 PM
Tech Regular
Join Date: Mar 2002
Location: in my casa
Posts: 478
---
Sorry to spam this thread. I have a add in the wanted section, does anyone have a extra set of CVD's they would like to sell? I have a MI3 and need a extra set of CVD's.
If you have any, email me a price and a pic at
[email protected]
Thanks.