T.O.P. Racing "Photon" 1/10 EP Touring Car
08-14-2012, 07:59 AM
Tech Elite
Join Date: Feb 2005
Location: Oklahoma
Posts: 2,089
---
Thanks do you have the part # or know where i can order it from?thanks again
08-14-2012, 08:12 AM
---
08-14-2012, 09:54 AM
Tech Fanatic
Join Date: Sep 2006
Location: Salem
Posts: 999
08-14-2012, 10:50 AM
Tech Elite
Join Date: Dec 2002
Location: San Francisco
Posts: 2,192
---
08-14-2012, 11:25 AM
Tech Initiate
Join Date: May 2005
Location: Ventura Ca
Posts: 48
---
Need Help! A while ago I bought a Titanium spool from TR. I need to change the derlin out drives. I emailed TR they said they don't have them anymore. Does anyone know where I can get them I need 6. They are especially made so any other out drive won't fit. Thank you
08-24-2012, 12:37 AM
---
hey guys, just a random question, i am missing my left rear wing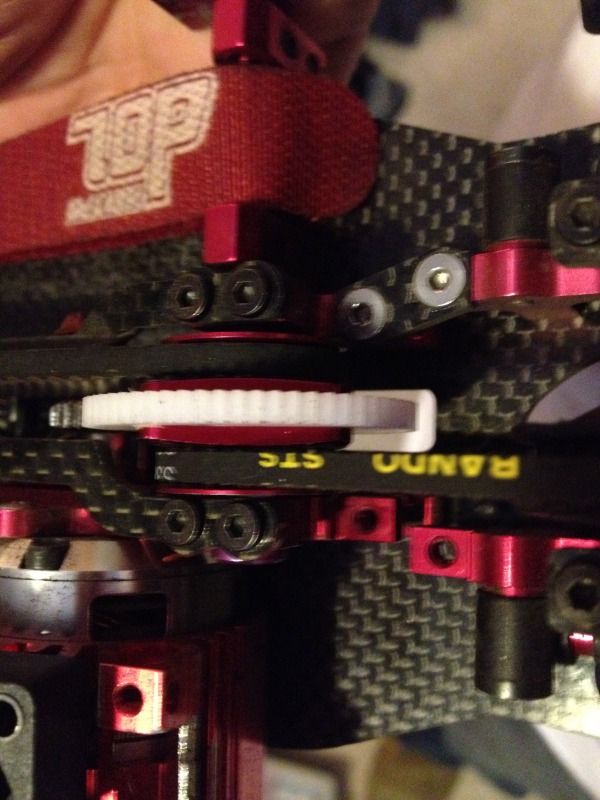 i will be replacing it with the carpet edition but that will just be a temp fix for now. Does anyone know where to source this from as our local Distributor doesn't seem to have it :-(
08-24-2012, 12:37 AM
---
double post, my bad.
08-24-2012, 07:31 PM
Tech Elite
Join Date: Dec 2002
Location: San Francisco
Posts: 2,192
---
08-24-2012, 08:16 PM
---
08-24-2012, 10:06 PM
---
no worries, i was going to trim down the carpet one until i found the correct replacement, im particular like that haha, but on a better note, i live in australia, i found them on A-main last night. thanks guys.
09-04-2012, 03:50 AM
Tech Rookie
Join Date: Aug 2012
Posts: 8
---
Hi Guys , just a technical question ? If I may . I have just recently bought a 2nd hand Photon and have been trying to tighten the pulley belt . One of the top deck screws is stripped and I cant get the plate off . Is there any special method that you can suggest to get the culprit loose ?
09-04-2012, 06:40 AM
Tech Addict
Join Date: Jul 2005
Location: Johannesburg, South Africa
Posts: 745
---
Use a dremel to put a slot in the screw head then use a flat screwdriver to turn the screw out.

You don't need to loosen then top deck to adjust belt tension, is it one of the camber plate screws that you are talking about.
09-06-2012, 12:06 PM
Tech Rookie
Join Date: Aug 2012
Posts: 8
---
Thanks Skitee . Managed to lightly tap a torque Bit into the stripped screw and then unscrewed them . Man I am enjoying this car