Inspire us. Show me your BEST, CLEANEST electronics installation pics.
06-13-2011, 12:20 AM
---
06-13-2011, 03:50 AM
Tech Champion
Join Date: Oct 2005
Location: Cincinnati, OH
Posts: 5,360
---
Originally Posted by
abailey21
This seems to be a myth from what I can tell. I file the edges of my chassis a bit to knock the corners down but never seal it. Never had a problem.
06-13-2011, 05:45 AM
Tech Adept
Join Date: Jul 2010
Posts: 198
---
here is my latest job on my tc6!
getting better and better!
06-13-2011, 06:18 AM
---
Originally Posted by
barts71m
I always Sealed the chassis with CA and then paint it?? I assume sealing AFTER painting keeps the paint a bit brighter?
06-14-2011, 09:18 AM
Tech Addict
Join Date: Jun 2008
Location: Netherlands, Sweet Lake City
Posts: 500
---
Originally Posted by
barts71m
I've sanded the chassis, then put some FasKolor Blue on the edges, and then a thin CA. The CA give's a bright shine on the fasky blue....
To bad, the paint chips off sometimes.
Regards Robert
06-14-2011, 09:29 AM
Tech Regular
Join Date: Oct 2007
Location: Hernando, MS
Posts: 427
---
Fingernail polish.
06-14-2011, 10:34 AM
---
I'm guessing by others standards, maybe not so impressive, but when I put in the HW motor I was being silly wanting the engraving facing up, and it just looked better, though in reality my wires are longer than necessary.

Have actually since fitted a Savox low profile and shortened some servo wires etc, look neater, but could be better.

Got a smaller HW ESC on order now, when that comes I may reverse the motor wire bullets and come across the top, don't know for sure.
06-14-2011, 10:37 AM
Tech Adept
Join Date: May 2009
Posts: 133
---
These are all super neat solder jobs ( compared to mine ).

Any secrets ?

What is the minimum Watt rating of the iron ? I have a 80W but struggling with a neat job.... especially wires directly onto ESC or motor - plugs seem to go better.
06-14-2011, 12:54 PM
---
06-14-2011, 02:33 PM
Tech Master
Join Date: Aug 2001
Location: Toronto
Posts: 1,767
---
I want to get back into RC...
What I had,
1. Novak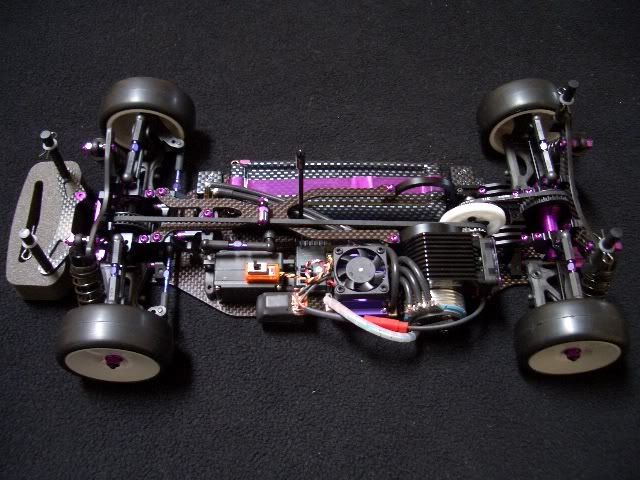 2. Spektrum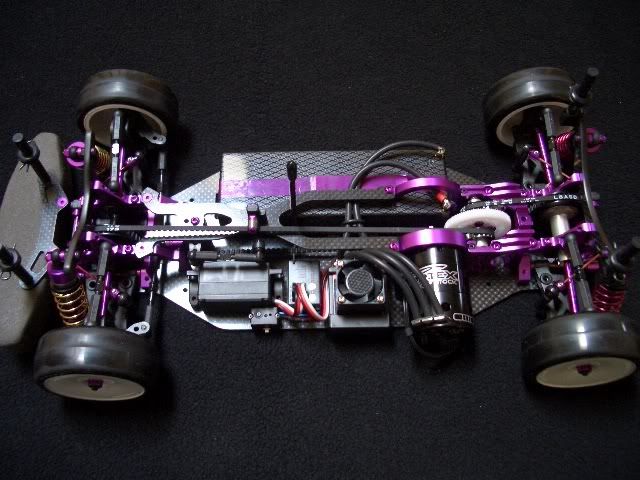 3. Futaba 4PK
06-14-2011, 08:26 PM
---
18W pencil iron, seriously, only time recently I have needed more is that damn lead free solder coming on some connections, stuff has a painfully high melting point, and short working range.
You read everywhere about 80-120W irons, big chisel tips etc, but it's all myth, design/quality of the iron is more the key, I mean seriously, not that long ago I got a Hobbyking Lipo (for my starter box) that came with overkill 8 gauge wire on it, still managed to put a deans on it with the same 18W iron...