Inspire us. Show me your BEST, CLEANEST electronics installation pics.
07-17-2013, 03:45 AM
Tech Initiate
Join Date: May 2008
Location: Kent UK
Posts: 21
---
It's a prototype
07-17-2013, 06:21 AM
Tech Master
Join Date: Oct 2005
Location: Hayward, CA
Posts: 1,834
08-04-2013, 09:27 AM
---
Finally finished my Atomic VM-II lipo edition
i thought i'd share some pics. Got the porsche body from my cup racer.
which is now going to be a shelf body... HPI mx60 tires are just not the best in racing.
After putting the Sedan Pro Body and wheel on this, i must say. It was a night and day difference in performance... not scale look and as pretty but function is unreal.
Parts List:
Atomic Vm2 Lipo
Atomic Vm2 swap bar upgrade
Tamiya Body height adjuster
LRP flow Esc
Novak 25.5 Ballistic
Reedy 5500 60c lipo
Savox low profile servo
Honda Accord 210mm Touring Body
Ride Mini Dish wheels and Tires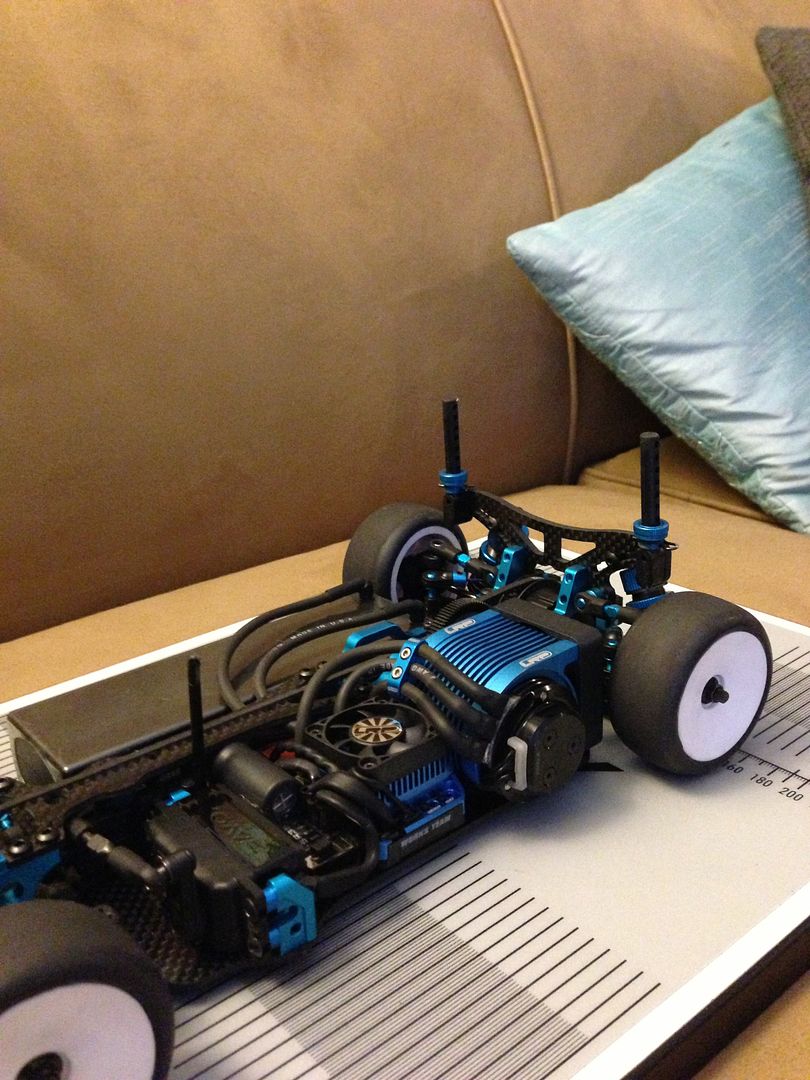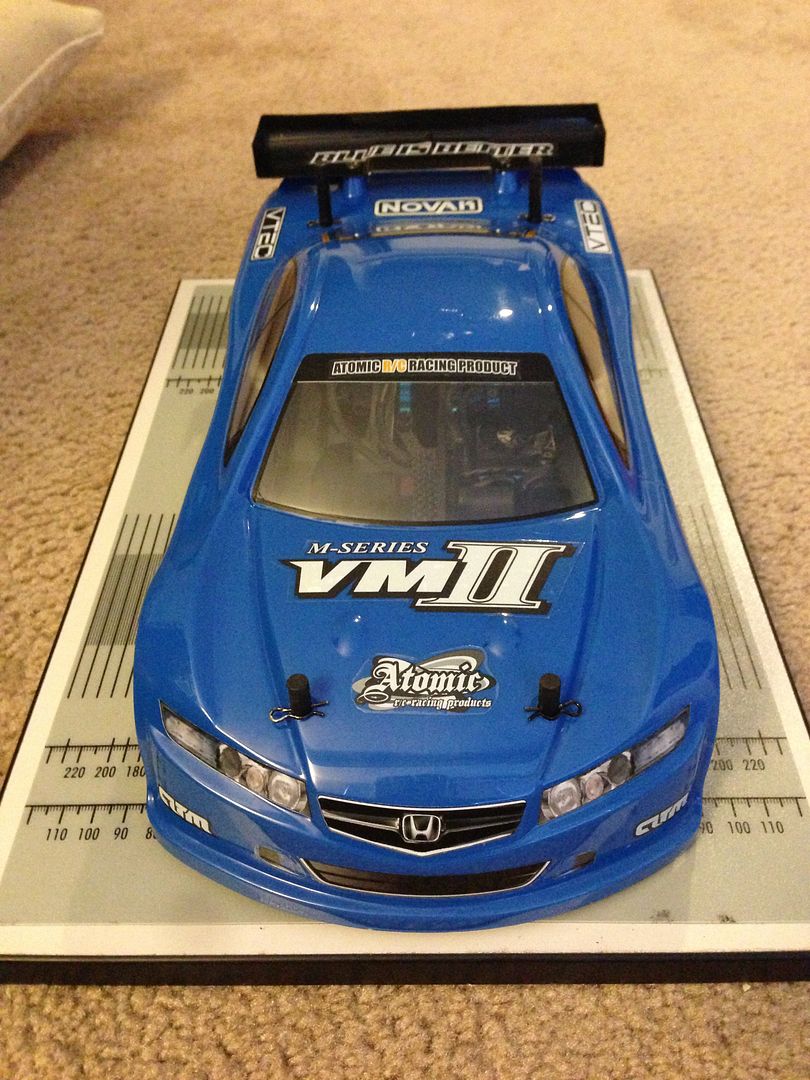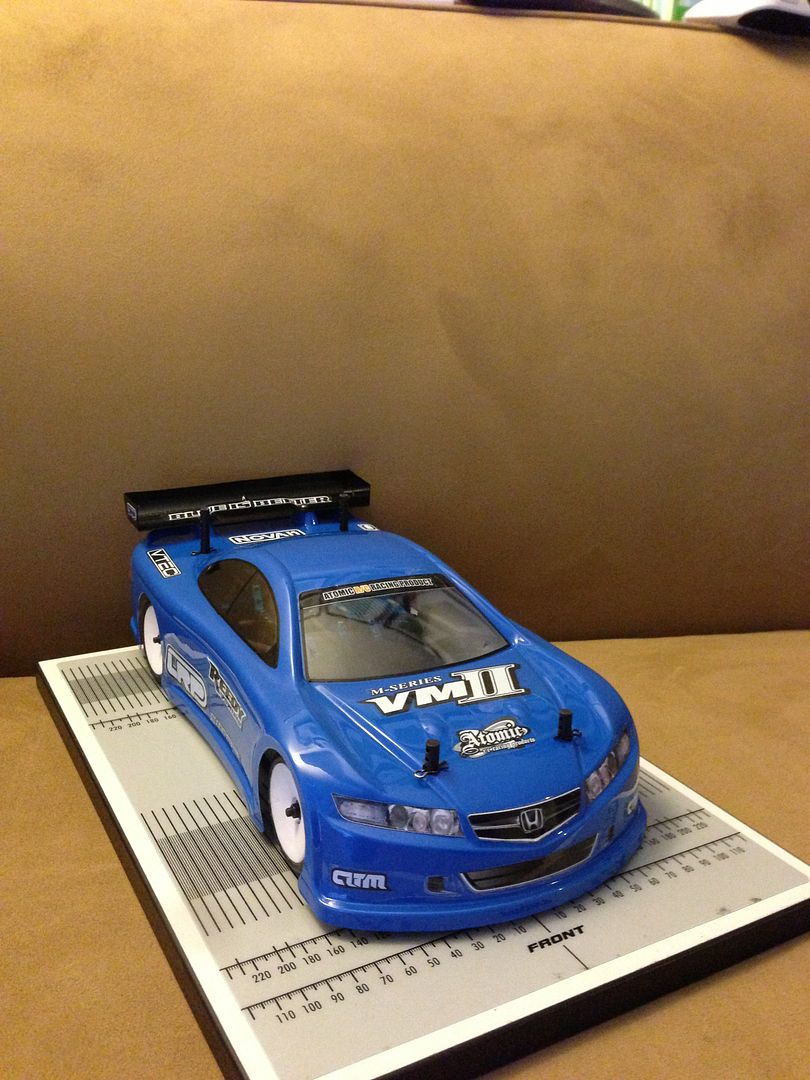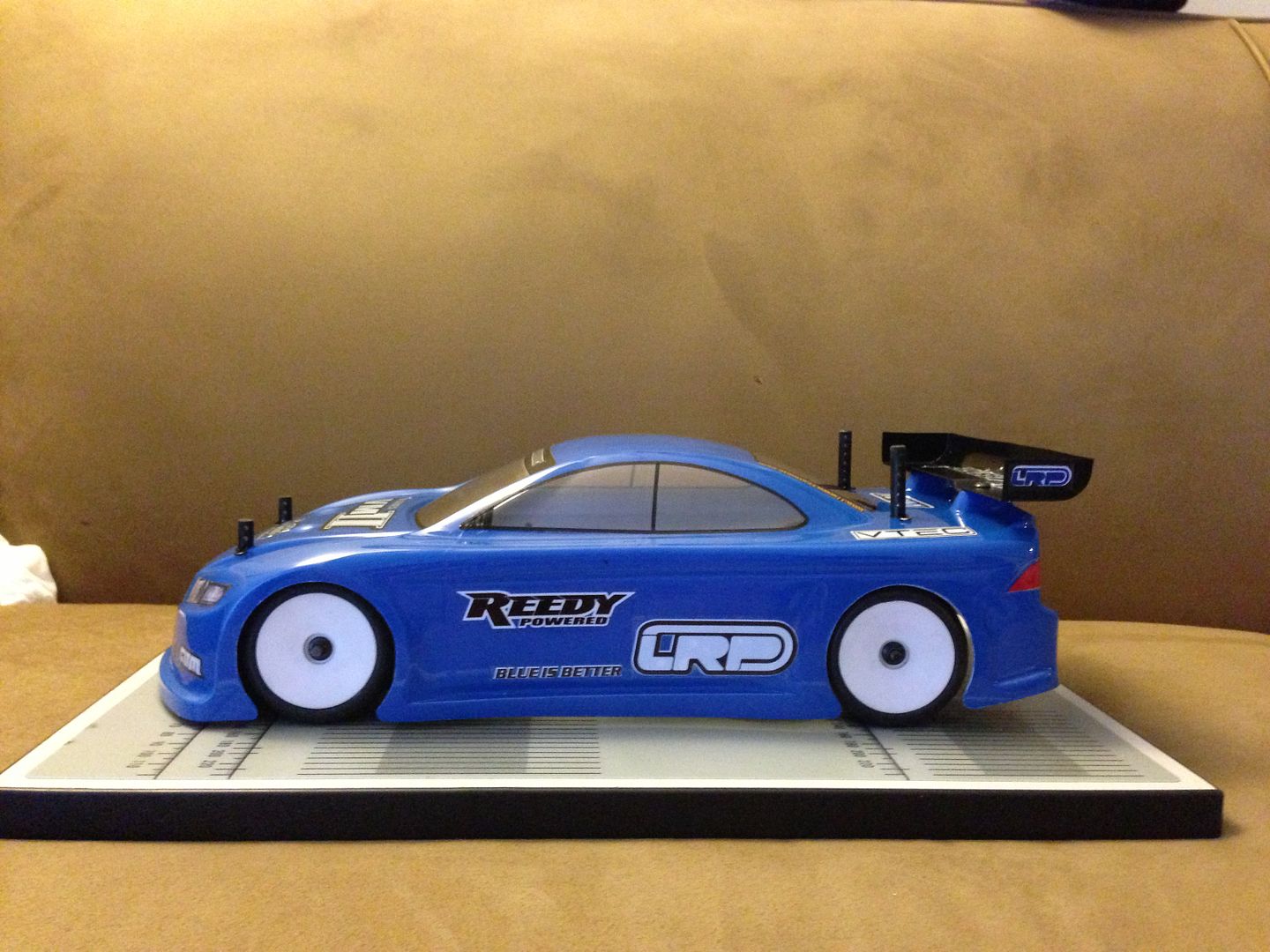 thanks for looking
08-04-2013, 09:48 AM
08-04-2013, 03:17 PM
Tech Fanatic
Join Date: Jul 2010
Location: Antwerp, Belgium
Posts: 876
08-11-2013, 09:16 AM
08-11-2013, 09:22 AM
08-12-2013, 06:34 AM
Tech Adept
Join Date: Aug 2011
Posts: 170
---
Originally Posted by
ads0021
What kind of ESC is that? Looks like a viper but I can't make out the writing on top.
08-15-2013, 12:01 AM
---
Finished both projects finally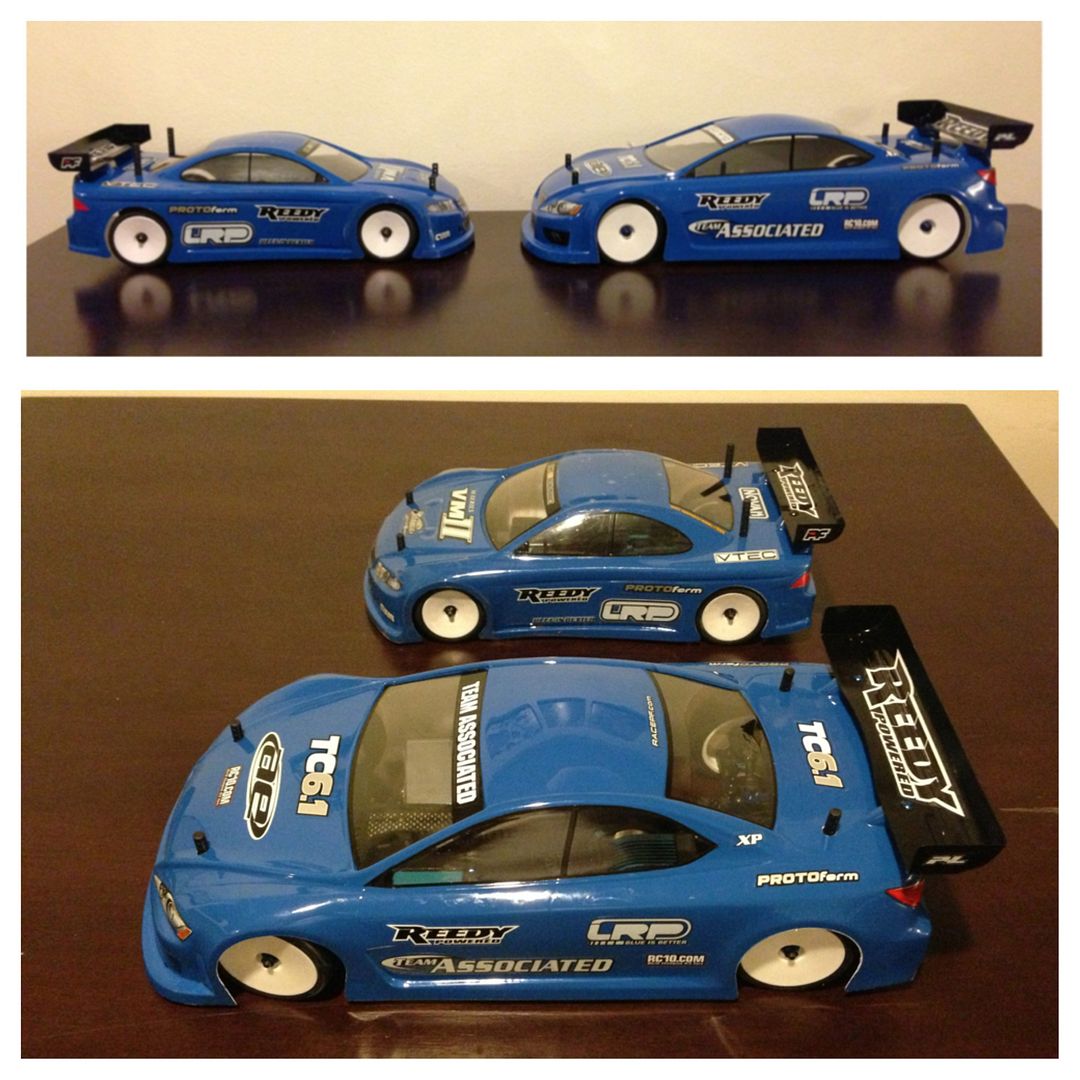 - team smurf
08-15-2013, 09:22 AM
---
I got last min inspired pre an interclub event this weekend, it's about as tidy as I get, though one day I'll go for some wire covers or some such, a nicer looking sensor wire would also be good, also a first using 12 gauge wire, the lazy in me likes working with 14 gauge.
I also got rid of the tekin switch and shortened the main wire, internal case stuff, time consuming, oh and got really silly and even upgraded the cap board wires, car was borderline stripped down, and build back up with some care and fresh belts etc, it's been a long afternoon/evening...
08-15-2013, 02:32 PM
Tech Adept
Join Date: Feb 2011
Location: Doncaster South Yorkshire
Posts: 117
---
Just need a black sensor wire the one in photo is one I had kicking around.
08-18-2013, 03:16 AM
Tech Rookie
Join Date: Jul 2013
Posts: 19
---
OK I gotta work on all my small gauge wires, but seeing all this black-only motor/battery wires inspired me
(I'd endure the larger ESC footprint if they incorporated the capacitors/switch/setup button into the unit! UGH)
I've had this pink deans 12ga sitting in my toolbox for years, hope they still make it for my future wiring jobs. The sakura zero s was pink themed to begin with so the wire just made sense
08-18-2013, 04:41 AM
Tech Regular
Join Date: Jun 2013
Posts: 264
---
haha loving that pink wire