Inspire us. Show me your BEST, CLEANEST electronics installation pics.
09-25-2012, 11:34 AM
Tech Apprentice
Join Date: Jun 2010
Location: UK
Posts: 80
09-25-2012, 12:13 PM
Tech Fanatic
Join Date: Feb 2005
Location: Mobile, AL
Posts: 905
---
I've been running a similar setup on my TC6.1 and it works like a champ. It never made sense to me to have the fan up high like the Reflex mount, where the fan would have to fight against airflow under the body to get cooling air onto the motor. The duct just makes more sense.
---
Last edited by Serzoni; 09-25-2012 at

12:18 PM

. Reason: spelling nazi!
09-25-2012, 02:07 PM
Tech Regular
Join Date: Dec 2008
Posts: 411
---
Originally Posted by
Mikkel_R
Is that the new LRP Flow Speedo ?
09-25-2012, 04:13 PM
Tech Apprentice
Join Date: Jun 2010
Location: UK
Posts: 80
09-26-2012, 05:09 AM
---
09-26-2012, 07:50 AM
Tech Master
Join Date: May 2011
Location: Hoffman Estates,IL
Posts: 1,484
---
Well its my best , 1st time cutting wires short ..tcxx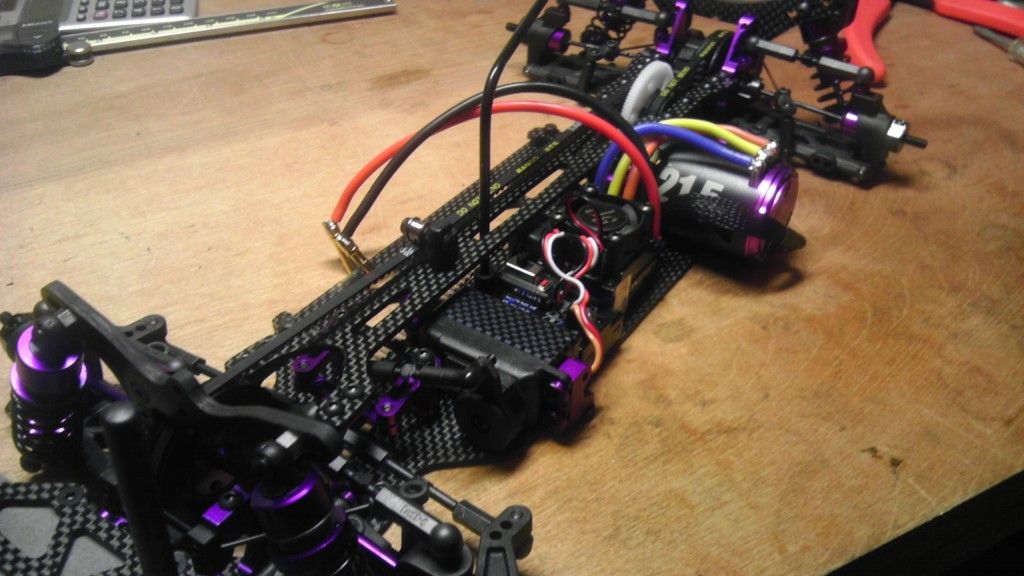 09-28-2012, 02:25 AM
Tech Master
Join Date: Mar 2003
Location: Athens, Greece
Posts: 1,144
09-28-2012, 02:32 AM
Tech Fanatic
Join Date: Jul 2006
Location: Manila
Posts: 886
09-28-2012, 02:42 AM
09-28-2012, 07:46 AM
Tech Fanatic
Join Date: Jul 2006
Location: Manila
Posts: 886
---
Originally Posted by
bhambrent
Thank you :-)