1/10 R/C F1's...Pics, Discussions, Whatever...
10-22-2008, 06:48 PM
Tech Master
Join Date: May 2007
Posts: 1,238
---
Wow that looks really nice! Very scale and realistic! Nice job
10-22-2008, 10:59 PM
Tech Addict
---
Thanks guys. I appreciate it.
10-23-2008, 09:28 PM
Tech Addict
---
What up all! It's Thursday night, I got home from work made a Jack & Coke and decided to throw some more stickers on the Sauber.
I only worked on the body tonight. I still have to finish the interior, rear wing and what ever else I can think of.
I started out with the usual, wiping the body down with rubbing alcohol, I also cleaned my fingers off really well so I don't leave fingerprints on the back side of the stickers.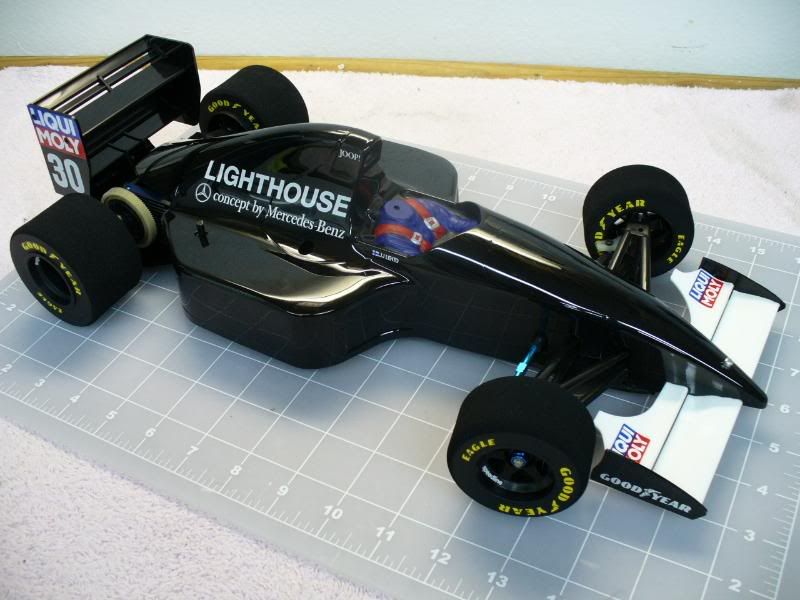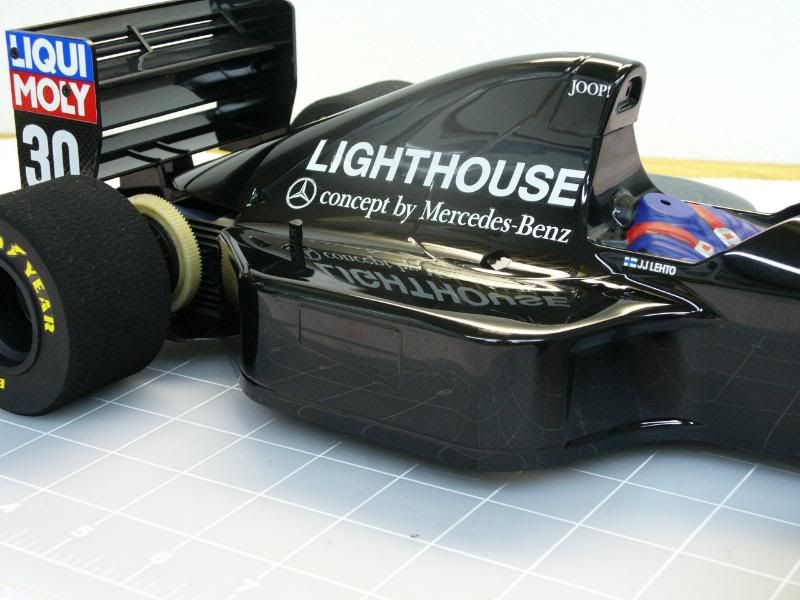 After I laid the same stickers on each side I decided I'd tape off the bottom line of the chassis. This is where the chassis pan rolls up on a real F1. The reason I taped it off is so I could lay a little flat black on it. I think it ads another element to the car. Most people don't even notice it, but I like the way it looks. I do this to all my cars.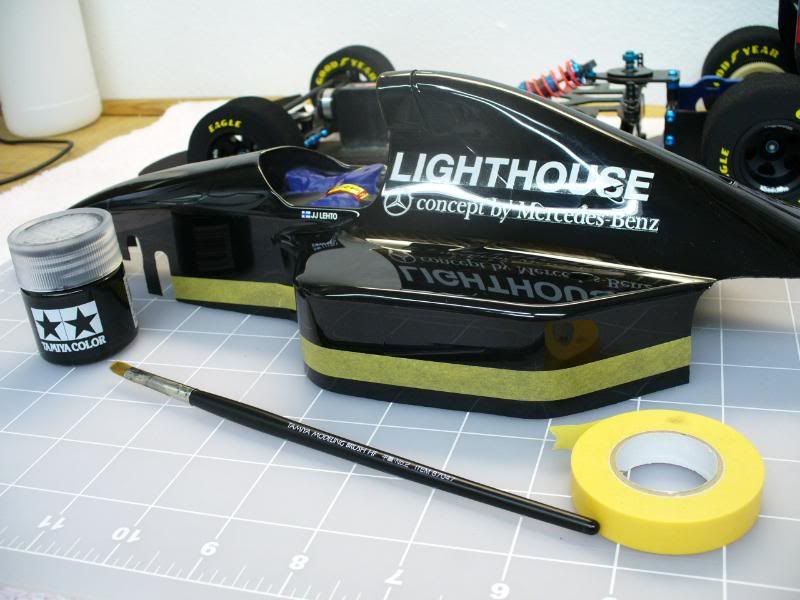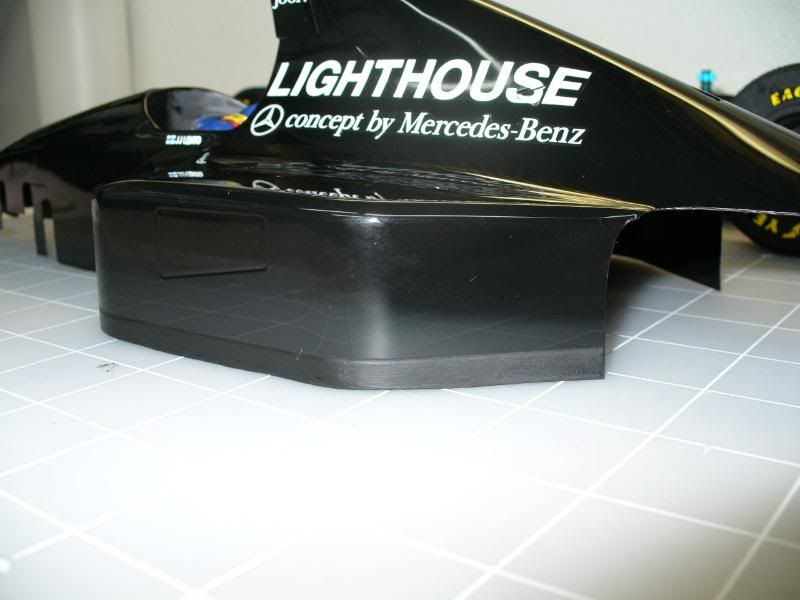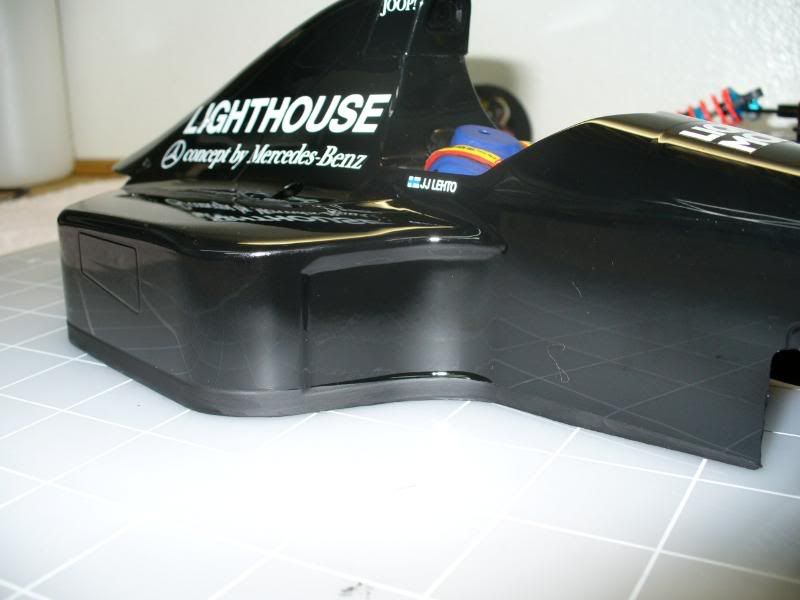 After the paint dried, I laid on the other stickers that go just above this area. From this angle you can see the two different textures, smooth lexan and the flat black.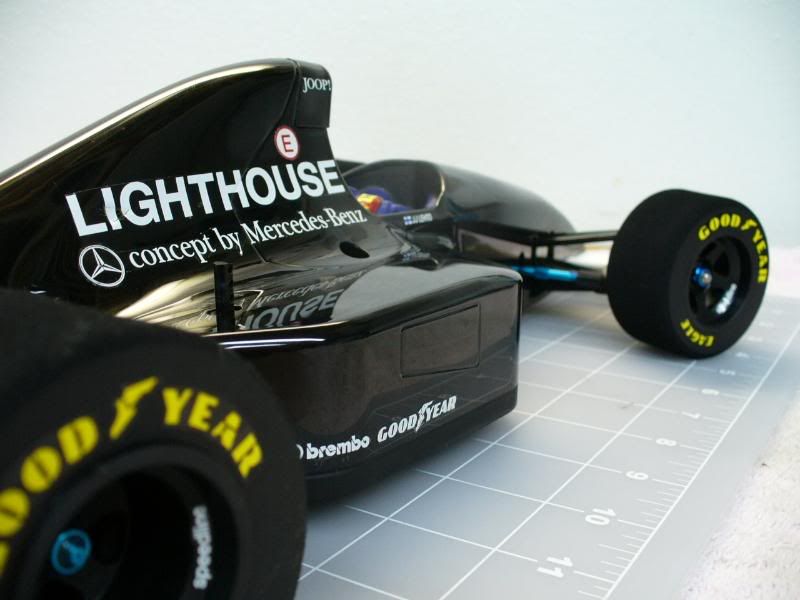 Then I moved to the nose. This is sort of difficult area to sticker. You have to be conscious of keeping the sticker centered as well a level. To help with this I lay down a thin strip of pin striping tape. I make sure it's straight (level), then I mark it with a pin to find the center. From here I lay the stickers on. Unfortunately, I didn't get any pics of the pinstripe tape, just the final result after. Sorry...did I mention I had a Jack & Coke...or two.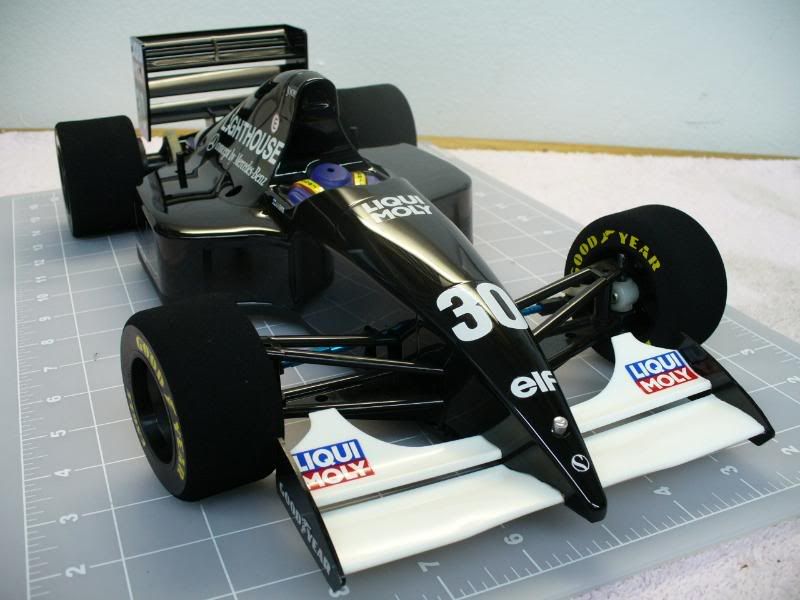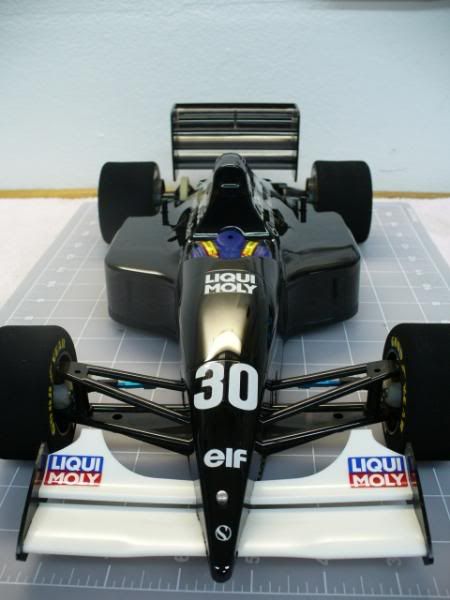 After the nose was done the body was pretty much stickered up. Here's some pics of where I left off.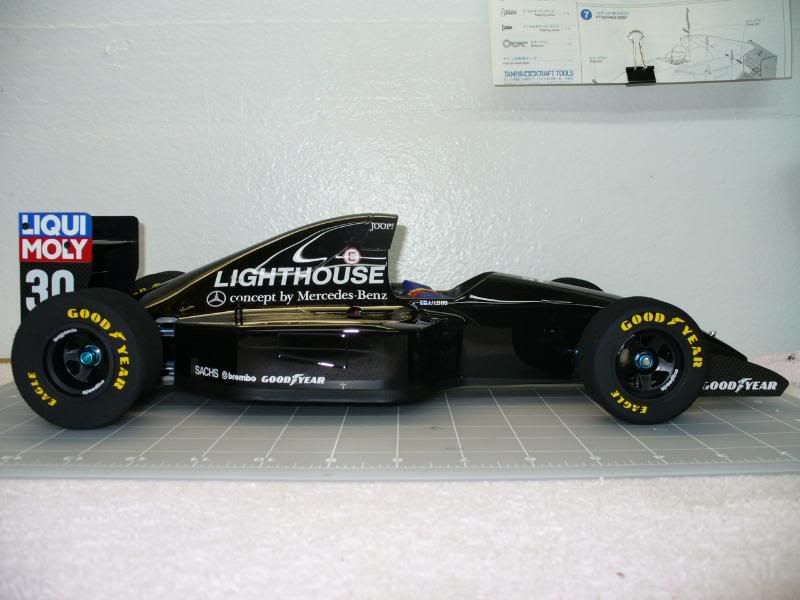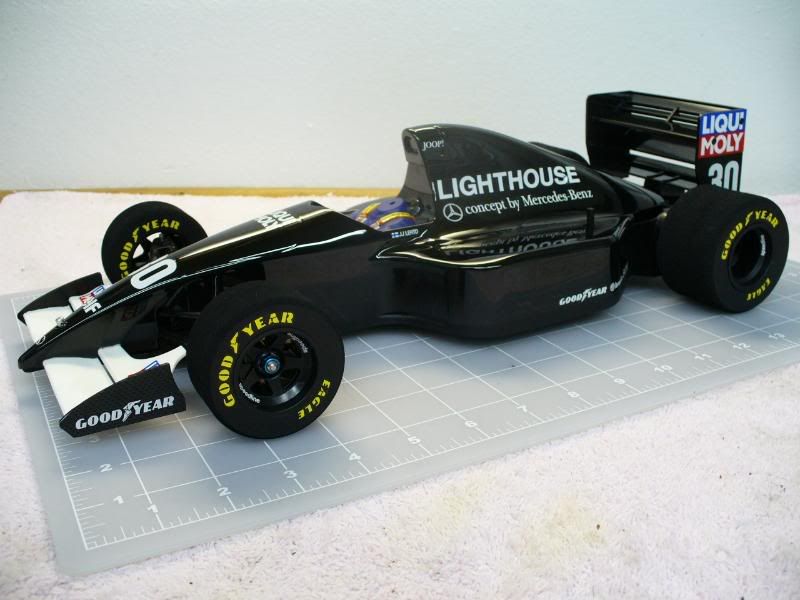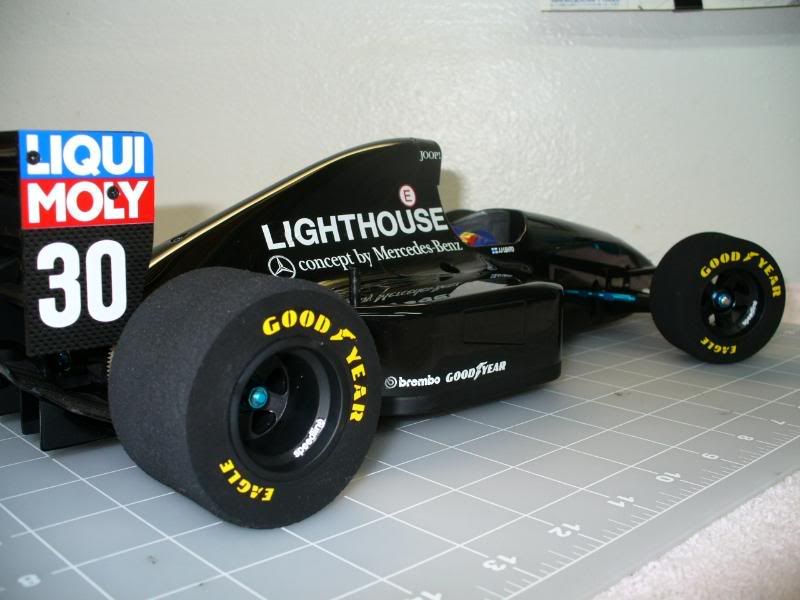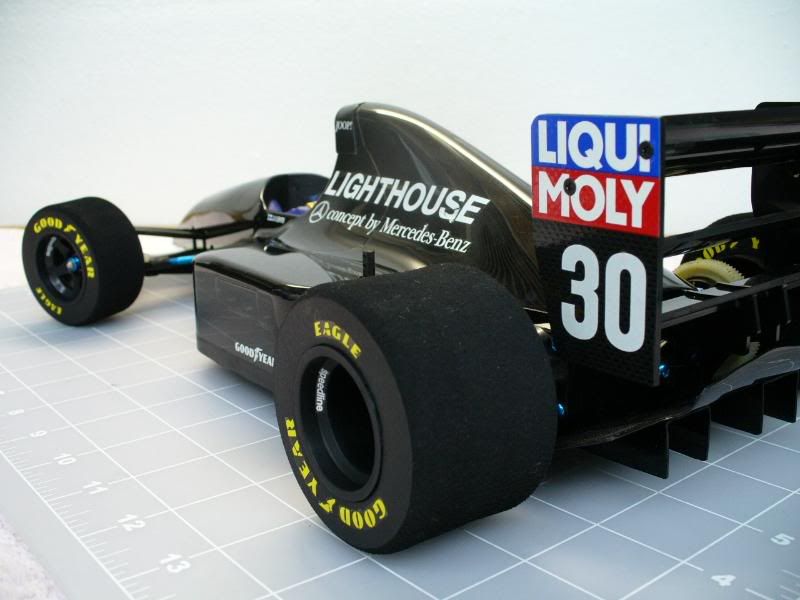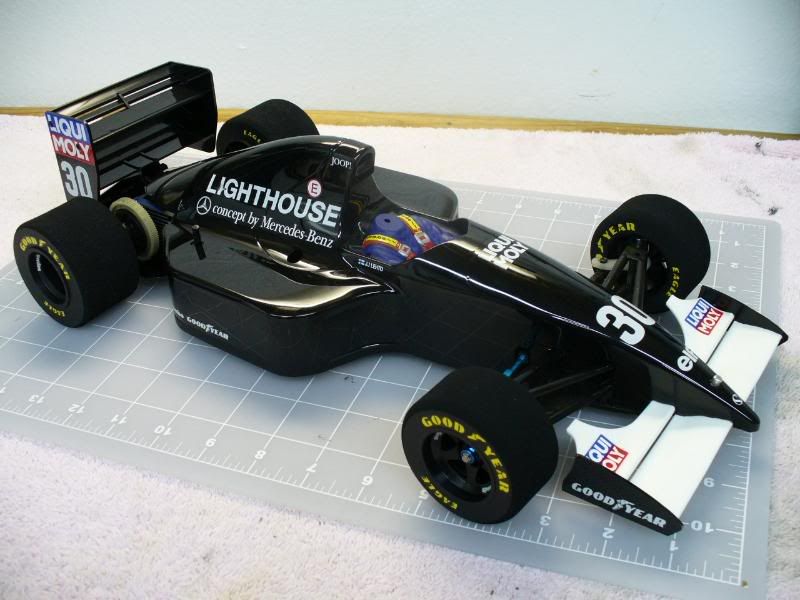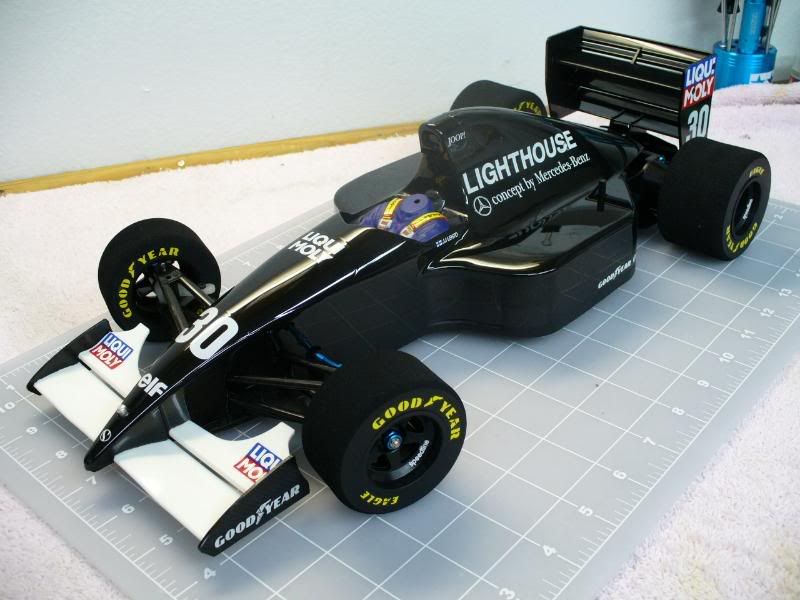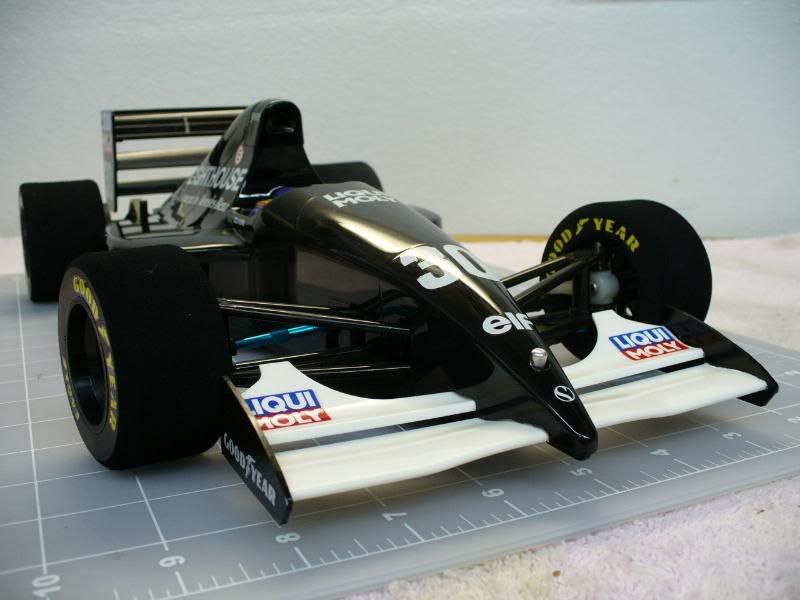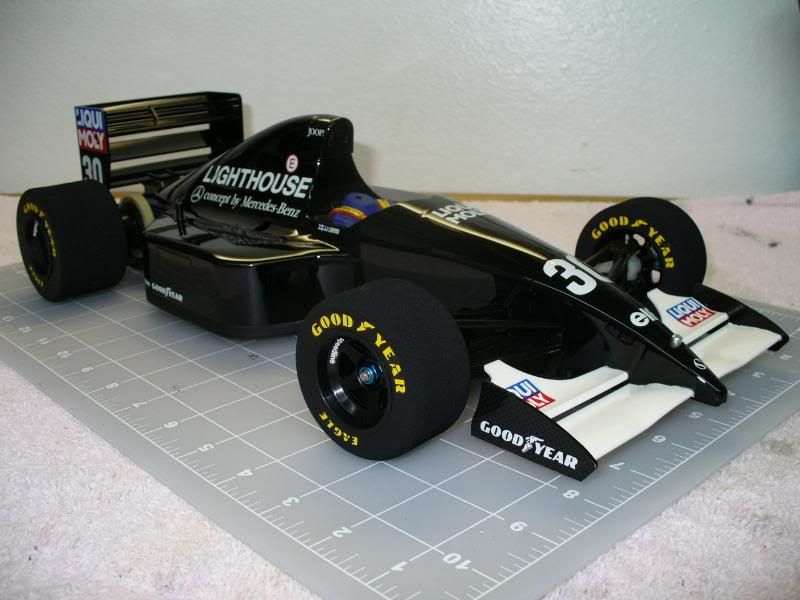 10-24-2008, 12:14 AM
Tech Addict
Join Date: Dec 2002
Location: Planet earth
Posts: 535
my Senna project
---
Hi Vyger,

result is really awesome!

here a project I working not ready yet 90%
body set is from Cross decals made myself.
10-24-2008, 08:39 AM
Tech Addict
---
Hey Michel,

Thanks again. Your car looks sweet. I've been toying with the idea of getting one of those car bodies. Your pics sealed the deal. I think that's going to the top of the list for my next purchase. Great job with the decals. How come you didn't use the other set from...D-Drive?
10-24-2008, 03:19 PM
Tech Addict
Join Date: Dec 2002
Location: Planet earth
Posts: 535
---
hi,
thxs just raced it today was great
car handles super with foams (run it outside always with rubber and now indoor with foam) 10,5T brushless and a lipo 5000.
great power on this track
http://www.youtube.com/watch?v=daEf5-wPzqM
decals was fun too make them myself with a plotter!
its just a race body still looking for genuine for on the shell.
10-25-2008, 08:06 AM
Tech Rookie
Join Date: Feb 2006
Posts: 17
---
I'm glad to see that F-1 is staging a comeback. They were always pretty darn quick and certainly looked super realistic. Good job on the Sauber, Vyger. I'm surprised that some of those bodyshells are still available albeit extremely expensive. Wish I had held onto my small collection.
The last one was the McLaren built for TCS many years ago: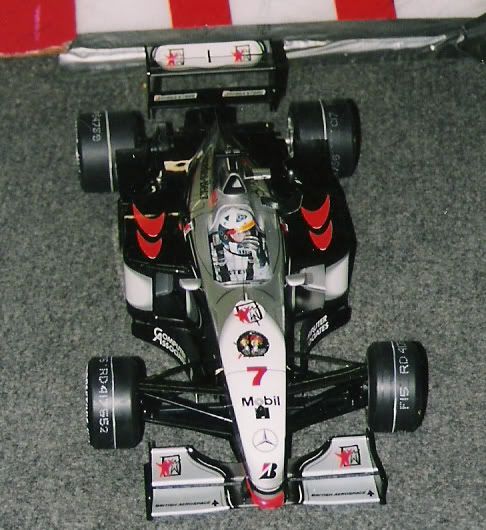 Best of luck with the F-1 guys!
10-25-2008, 05:10 PM
Tech Regular
Join Date: Apr 2007
Location: Dingmans Ferry, PA
Posts: 435
---
Thats great, looks like a concours winner with those stamped tires.
I'd like to see somebody do a replica of a current F1 car with the wheel covers installed.
10-26-2008, 11:39 PM
Tech Initiate
Join Date: Aug 2008
Location: Sydney
Posts: 29
---
Vyger, flippin sweet body work you've done
keep it up
how much do these body shells cost? they look too good to be used at the track
10-27-2008, 01:53 PM
Tech Addict
---
Thanks guys. Much appreiated comments.

Hey Mike, sweek lookin Mclaren. I like the detailed cockpit. I'd love to see more pics of that if you've gottem. I'm still learning all the little tricks to try and get that area dialed. Did you use a paint pent to put the tire stamp on? If you've got any suggestions and want to pass them along it would be greatly appreciated.
10-30-2008, 02:31 PM
Tech Master
Join Date: May 2006
Location: SoCal
Posts: 1,021
---
No more updates Vyger?! I figured you would have finished that body by now.
10-30-2008, 08:47 PM
Tech Addict
---
Nooo....I've been sort of busy afterwork. I will finish this weekend and maybe...just maybe I'll start the next one.
11-02-2008, 01:40 AM
Tech Addict
---
Well I got some time tonight to get back to the Sauber. I put the stickers on the rear wing and helmet. I finished the interior and even added a front antenna to the car. Now if I only had mirrors???
Getting started with the helmet I first applied some of Tamiyaís simi-gloss black on the visor and around the edges. Since the helmet is painted white and the sticker has black around this area (the visor). I didnít want any white seems to show up between the three sticker pieces. So I applied the black paint around these areas. I decided to paint the whole visor so I didnít have to worry about getting a white shadow burning through the center because only the edges where painted. After the paint had time to dry I laid the remaining stickers. I also pulled out the flat black paint and put an edge on the bottom part of the helmet.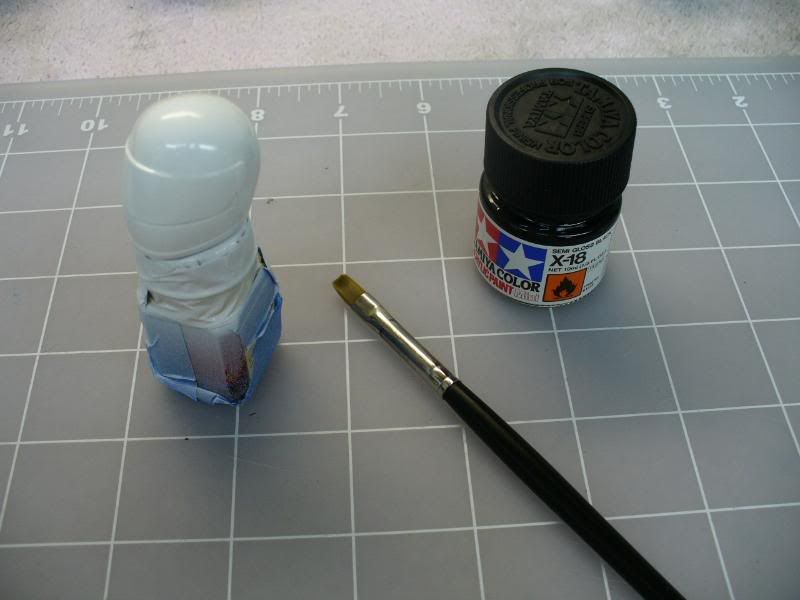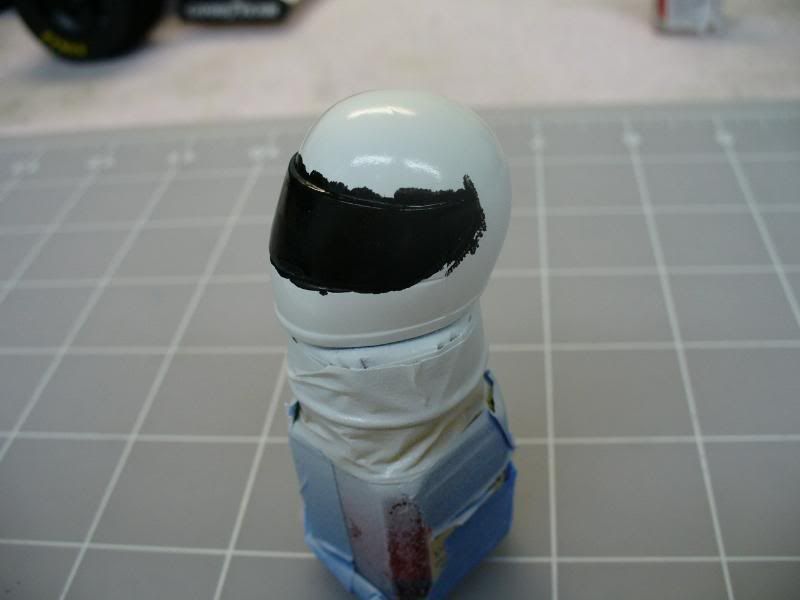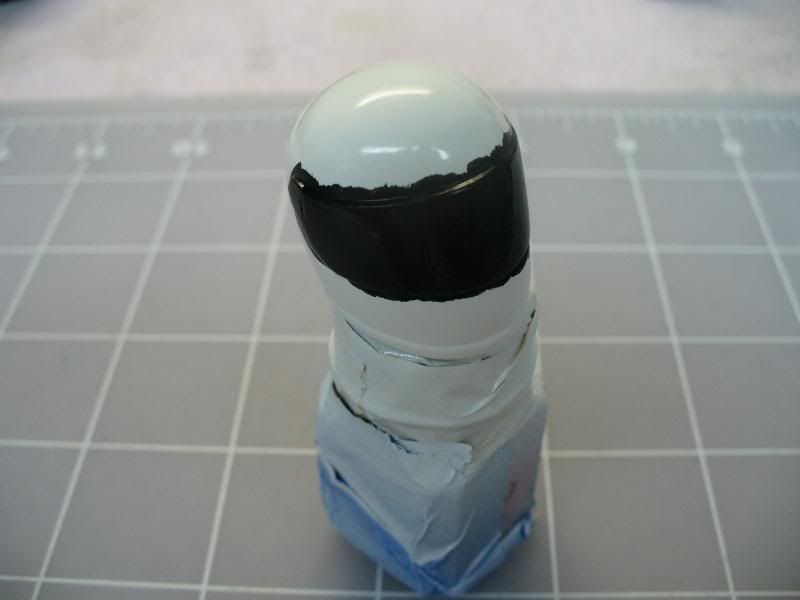 My finished Tamiya Sauber C12 Mercedes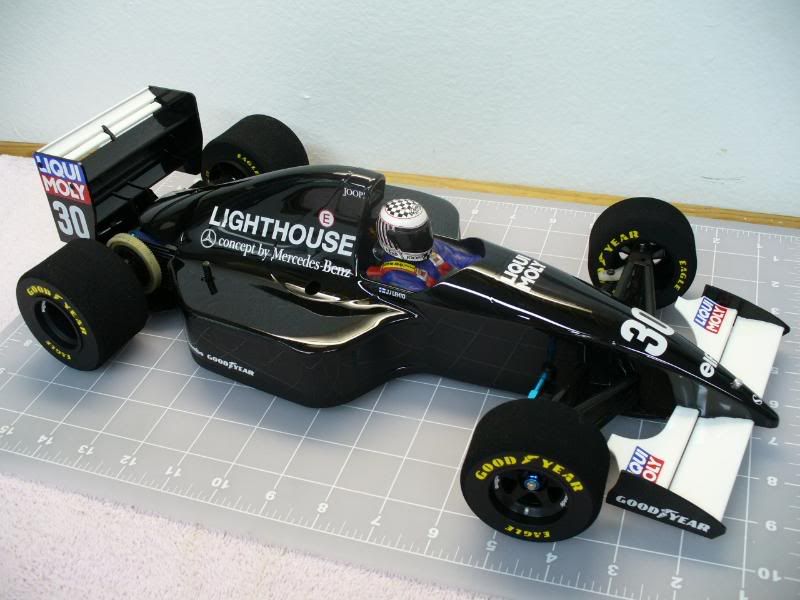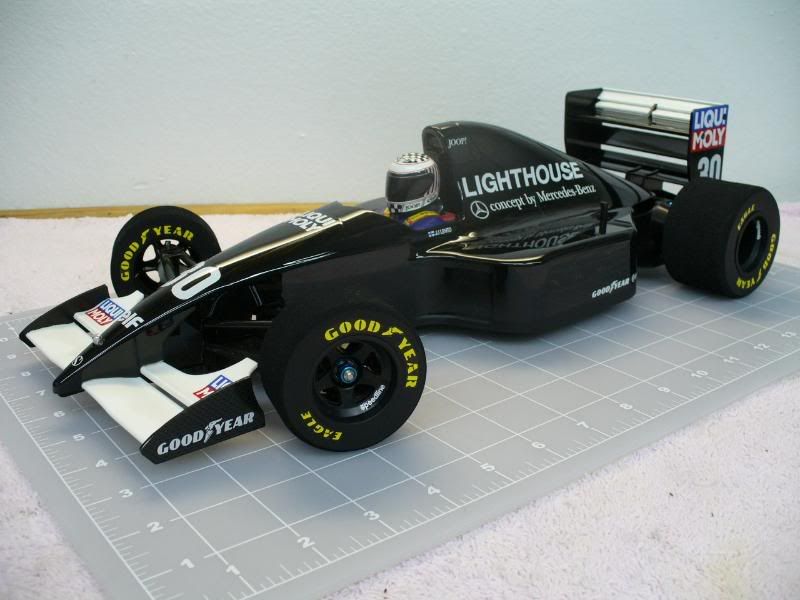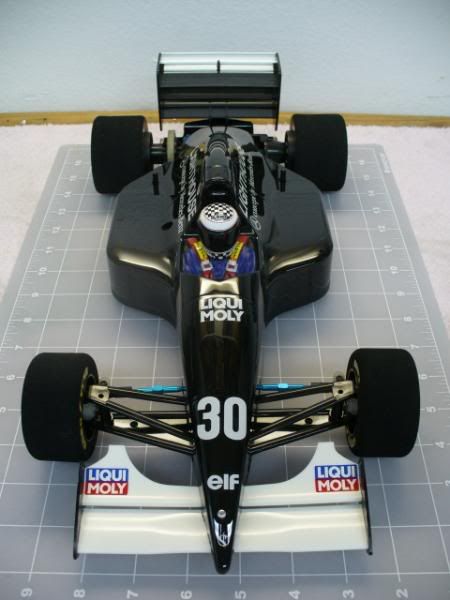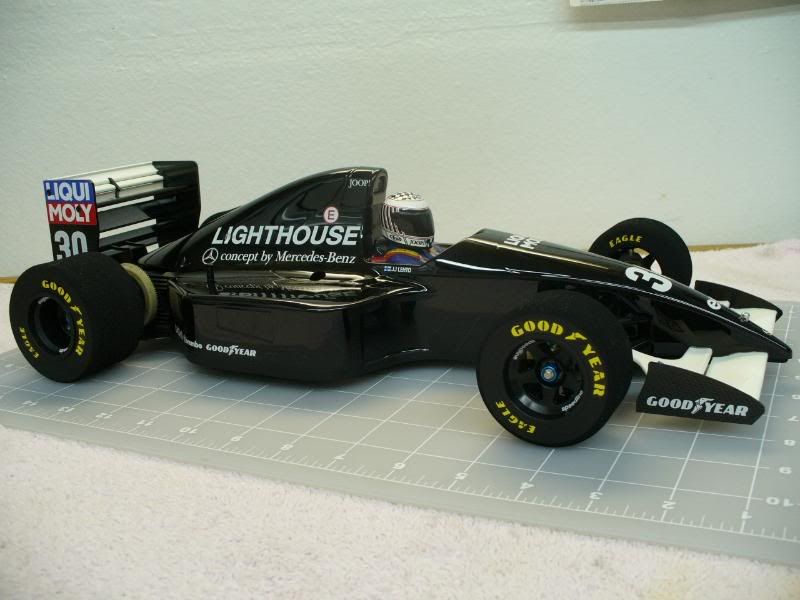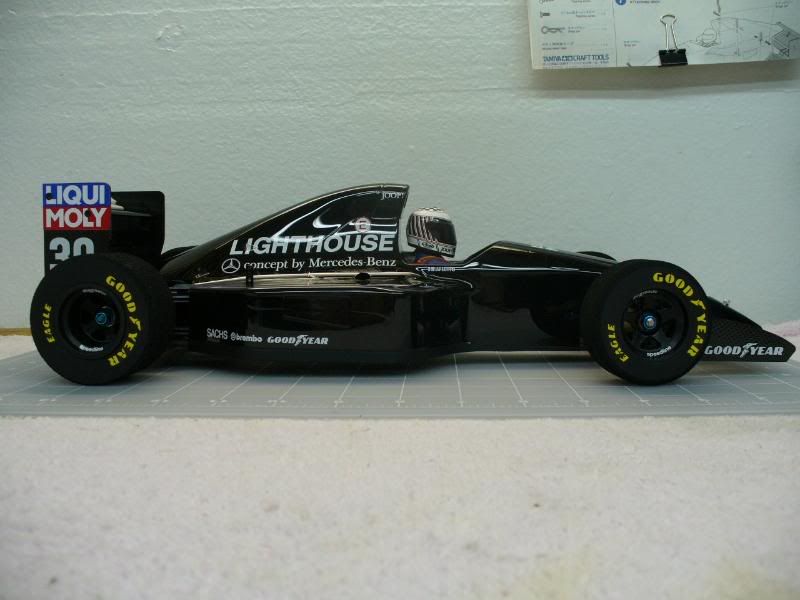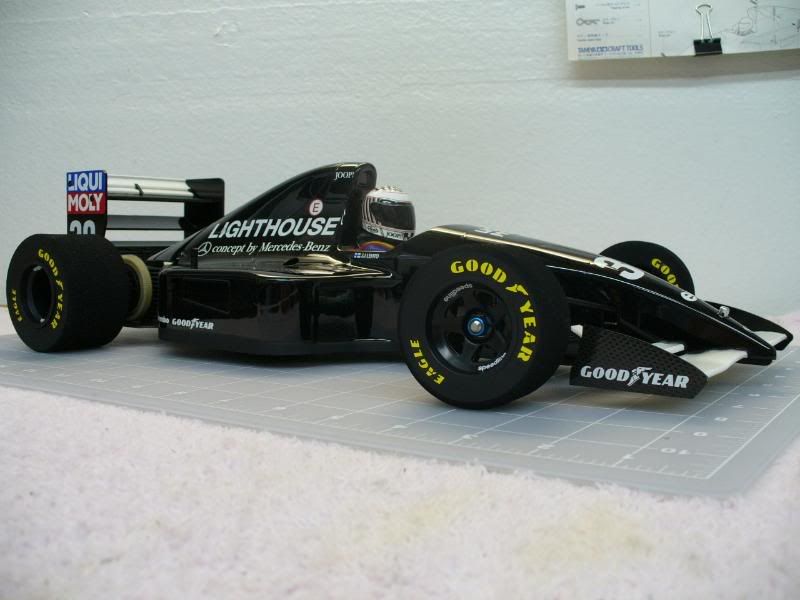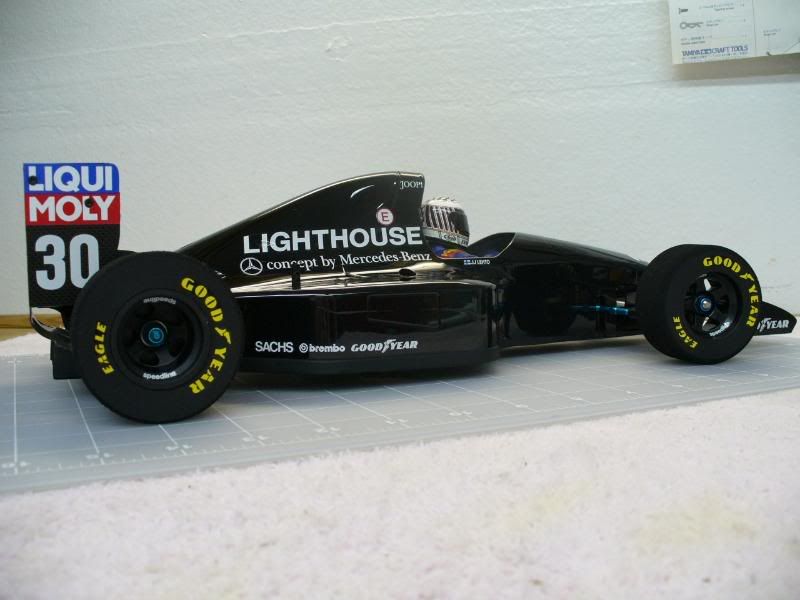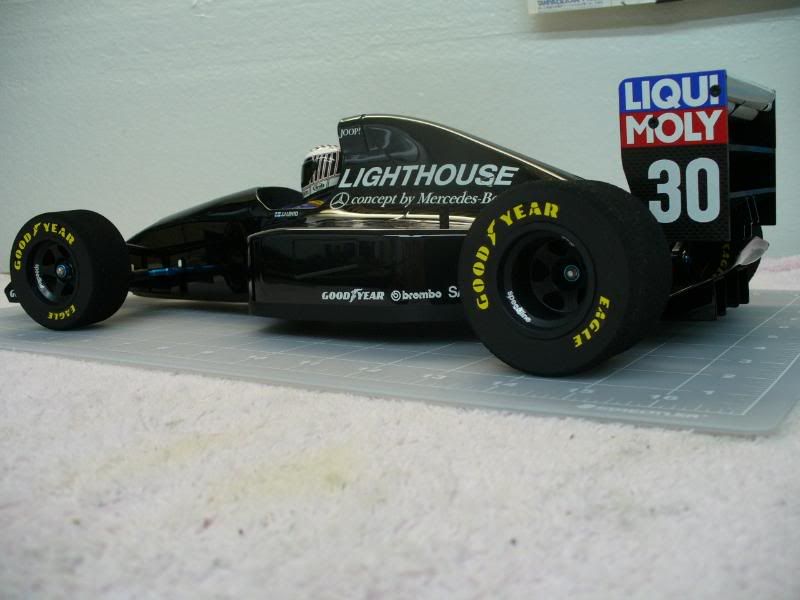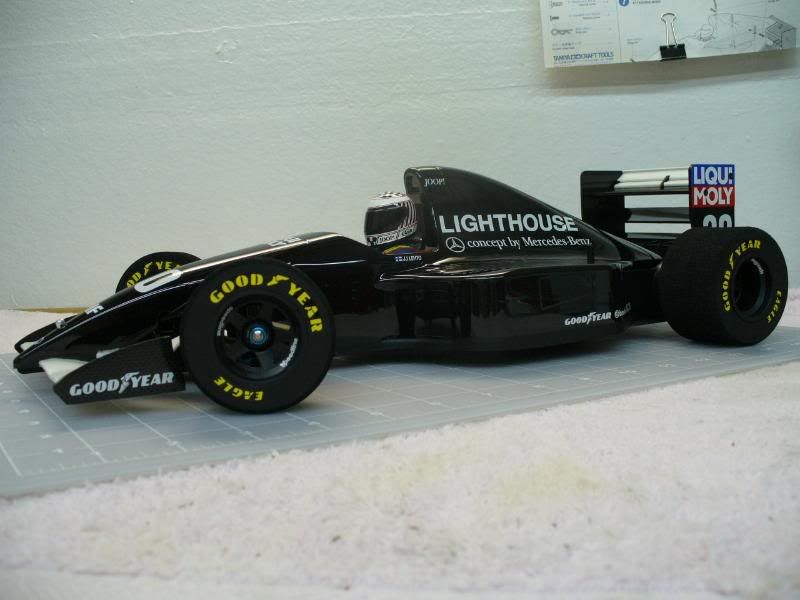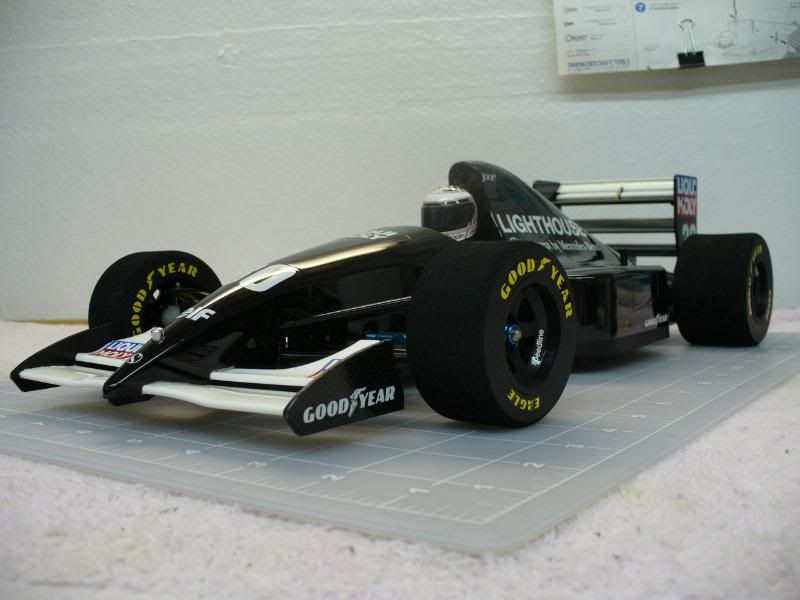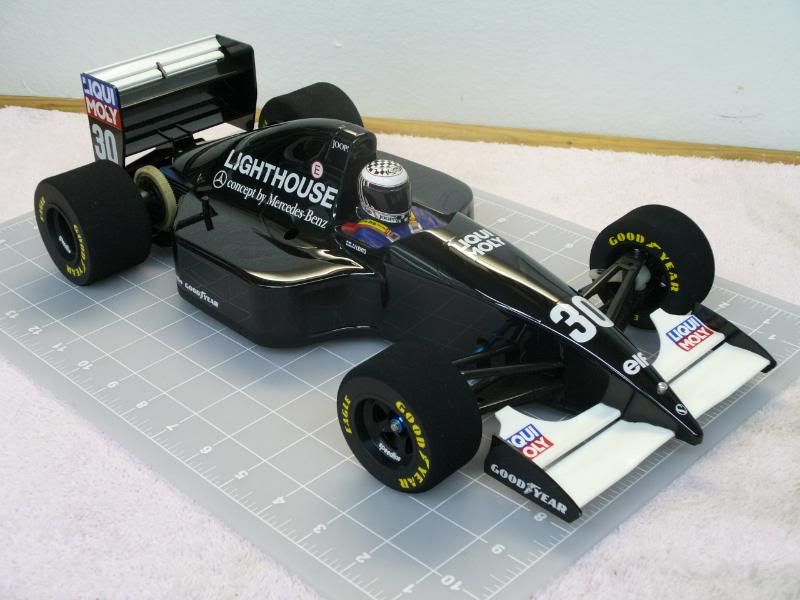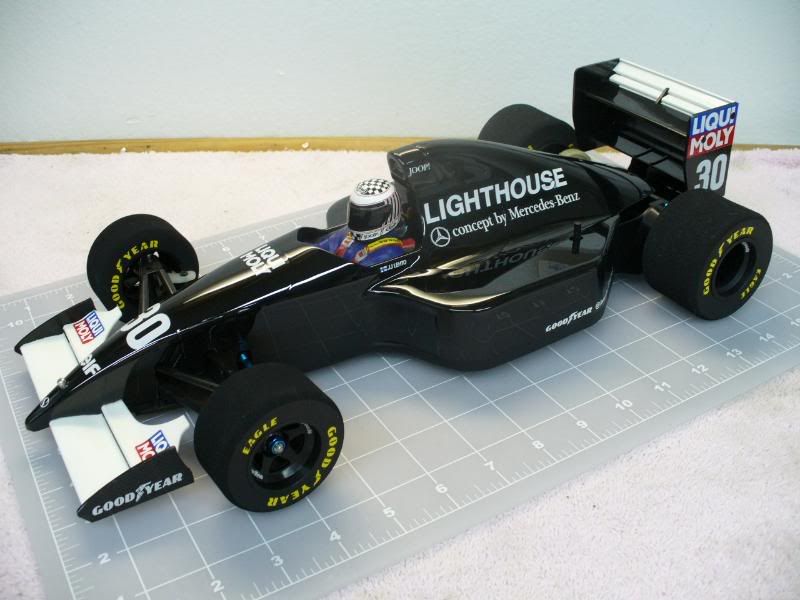 After snapping the pics above and referring to some pics of the real car from the internet. I thought Iíd try an old plastic modeling trick Iíve heard about. Since Iím trying to simulate the photoís I needed to have an antenna on the front of the car. Iíve heard from friends and plastic model builders you can make antenna wires from plastic sprueís (a sprue is found on injection molded products).
What youíll need. A third hand (if you donít have one naturally you can buy one of these at any decent hobby shop), forceps, lighter or candle (Iíd suggest a candle it would be way easier to control the heat with one of those), flush cuts, and a sprue.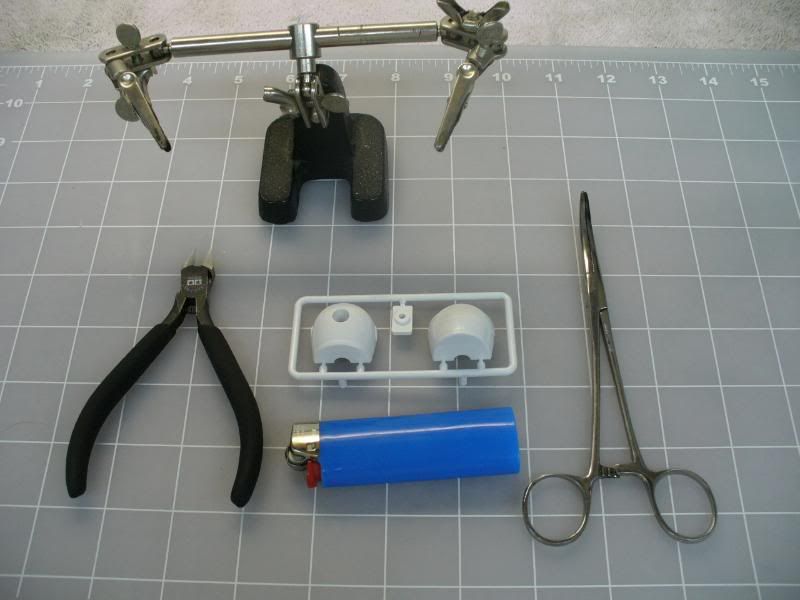 Trim off a nice straight piece. Then lock the forceps down to hold the sprue. Secure it with the third hand and slowly heat the plastic. Let it get hot and start to cool down before you start pulling. If itís to hot and you pull it too fast it will just come apart. You want to encourage the plastic to stretch out once itís loose from heat.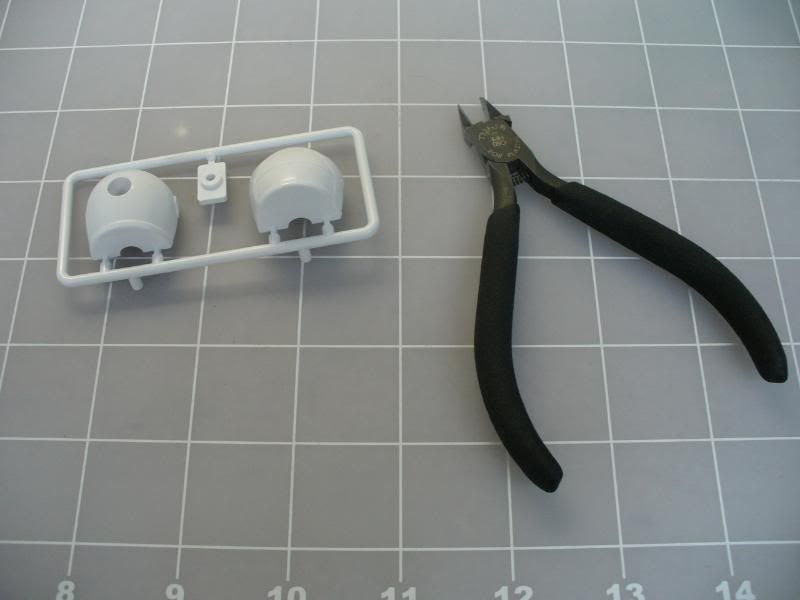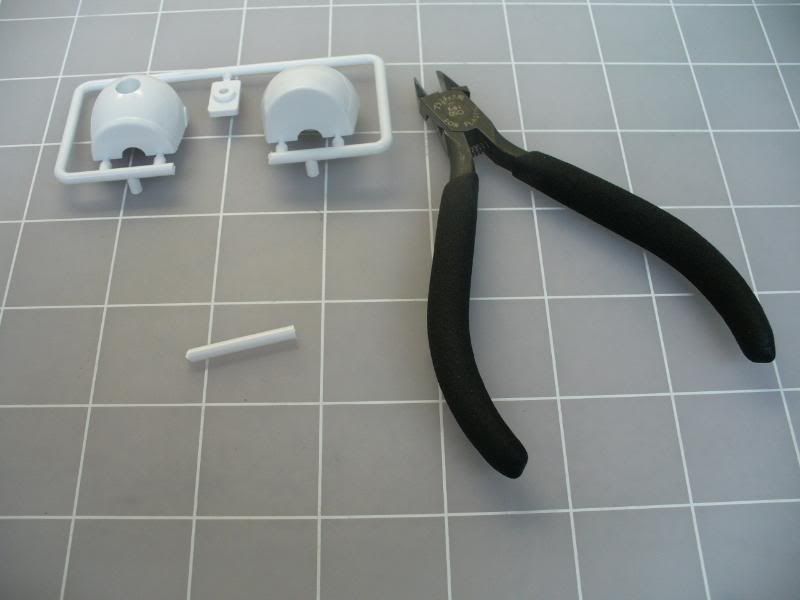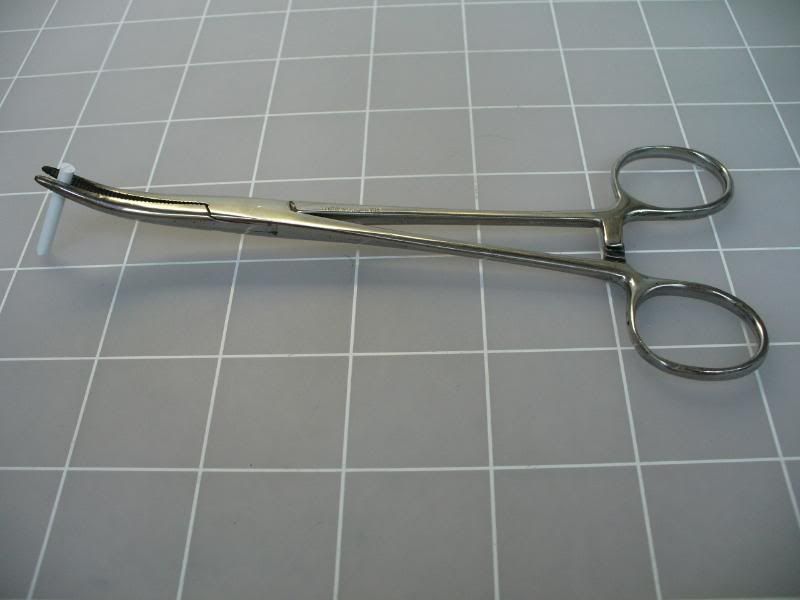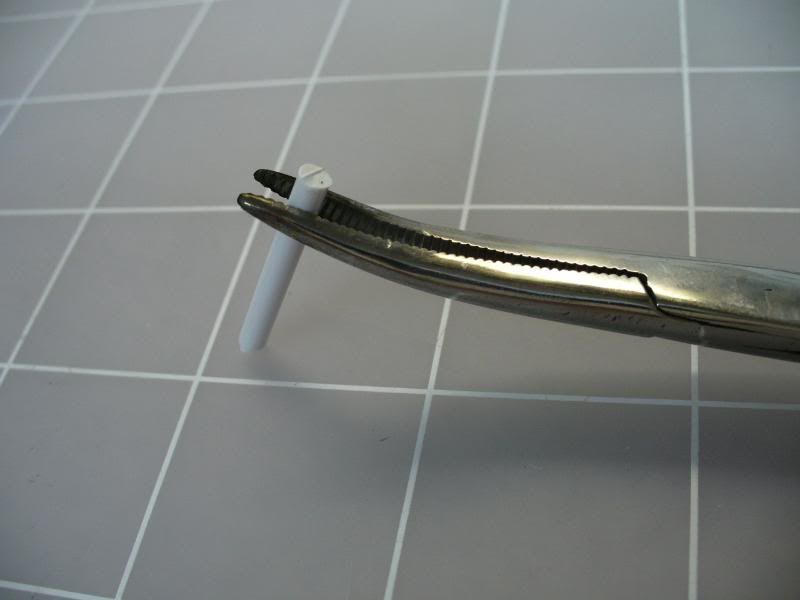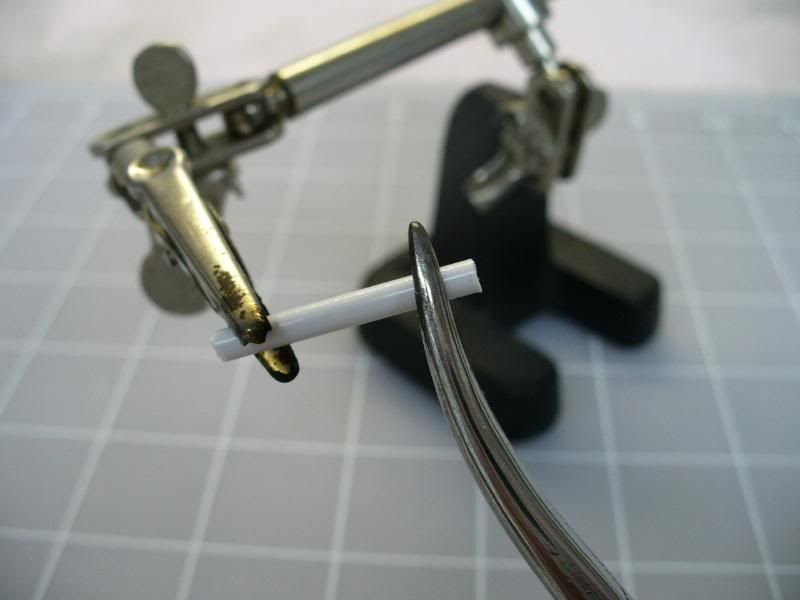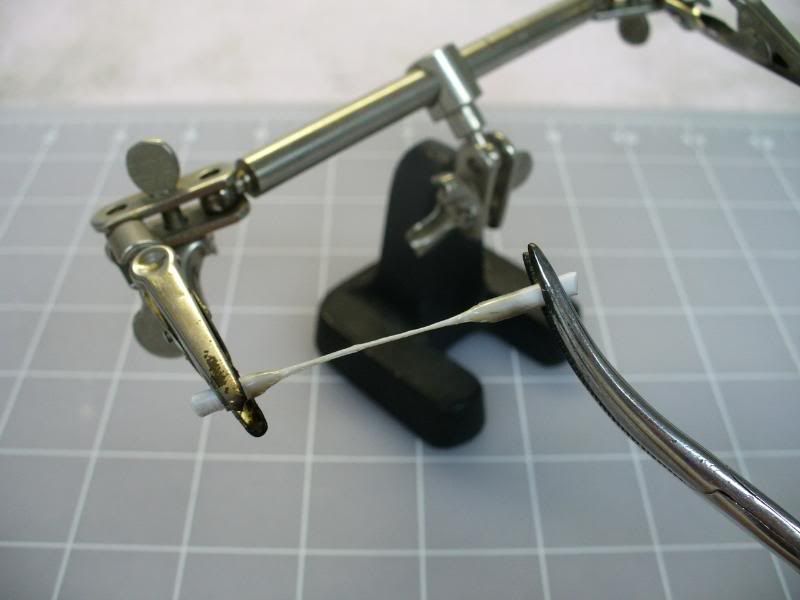 Once the part cooled down I snipped off the end and bent it ninety degrees to make an L shape.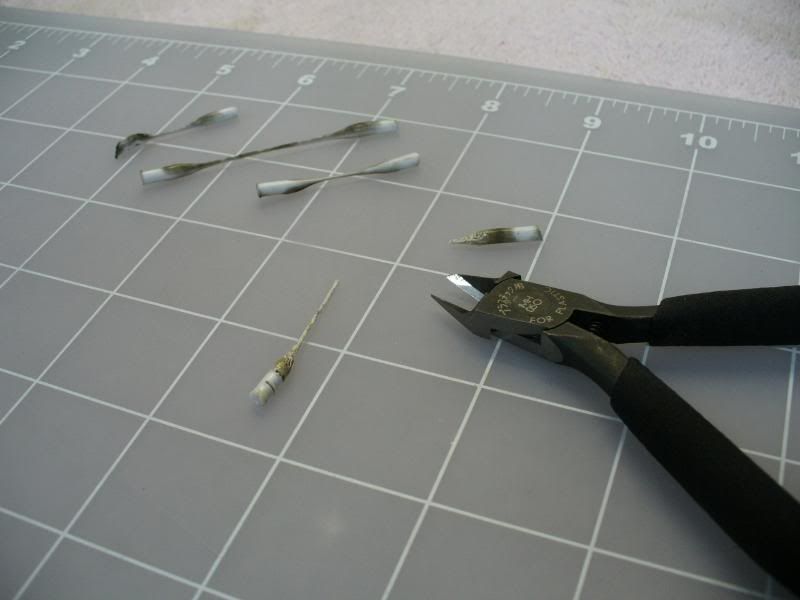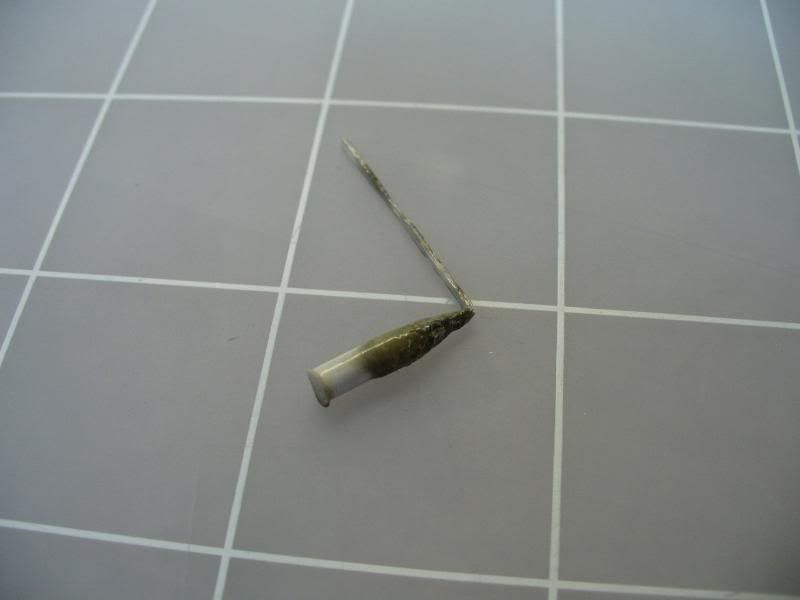 Since the hole Iím needing is smaller than any drill bit I own, I used the tip of a new Xacto knife to slowly make a what I needed. I stopped and measured for size a few times to ensure a snug fit. Once the whole was complete I secured the antenna from the inside of the car using a piece of painters tape. Then I added some black paint. Let me know what you guys think.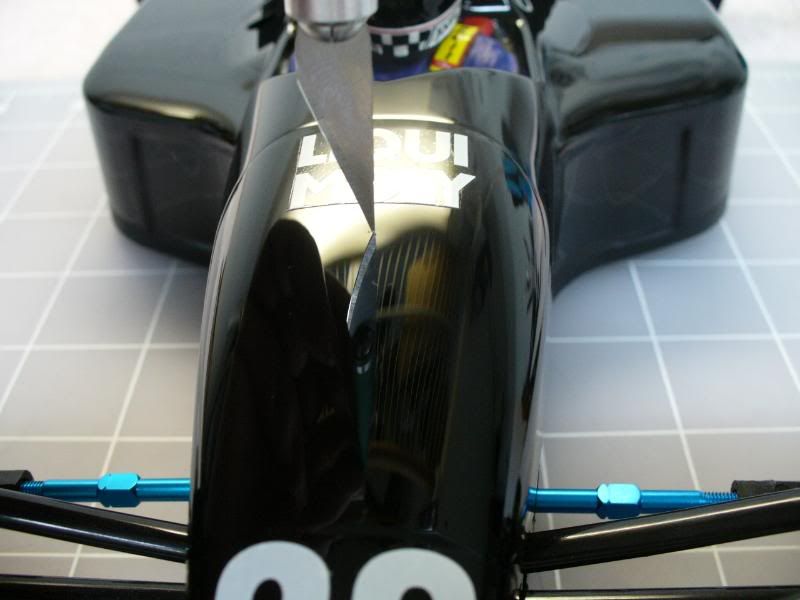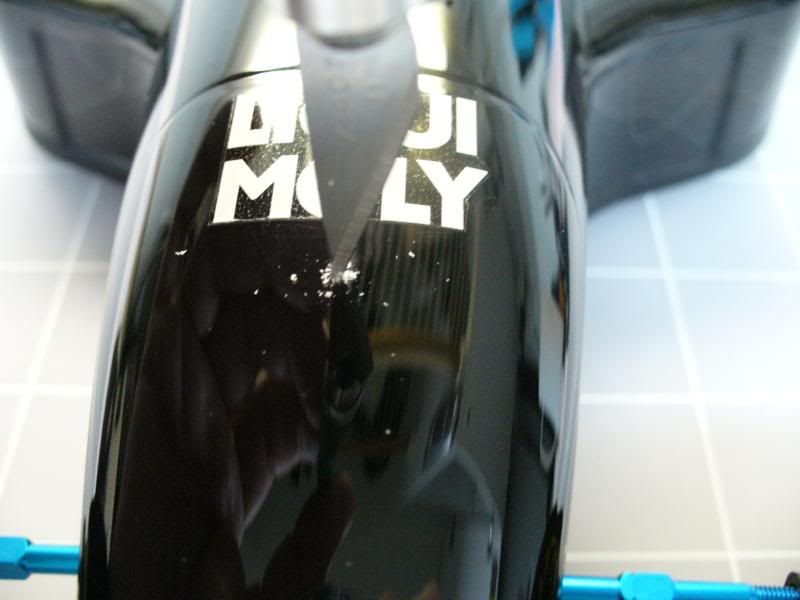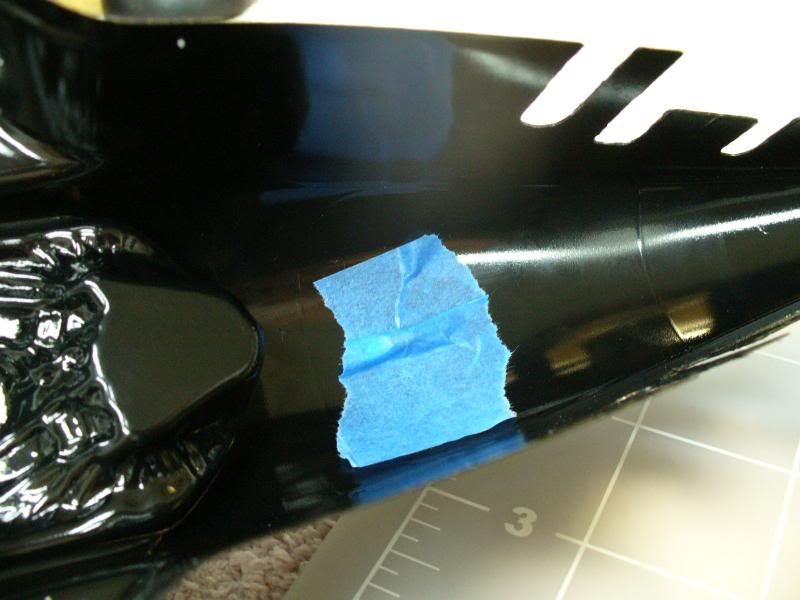 My newly finished Sauber C12 Mercedes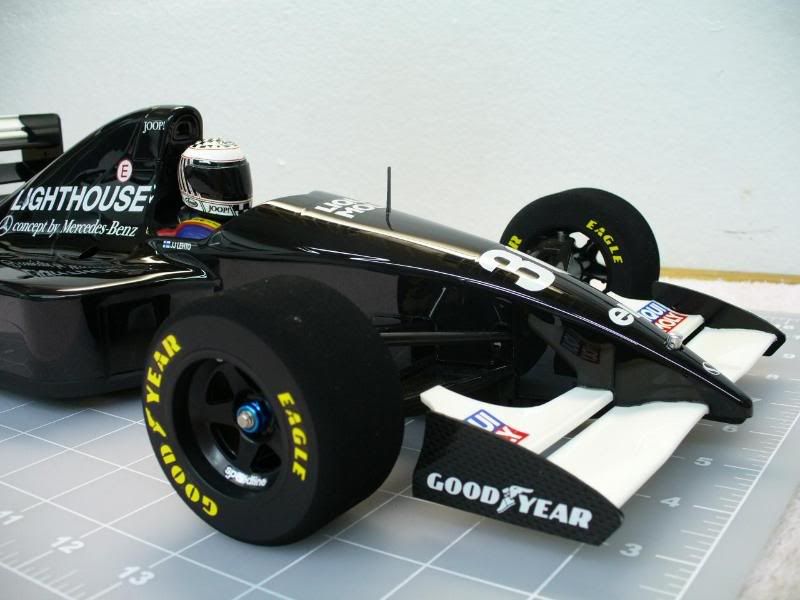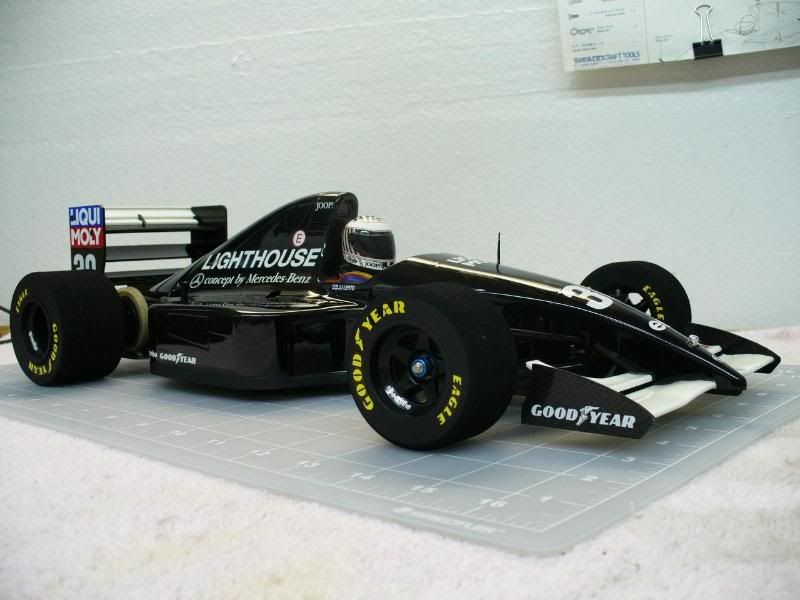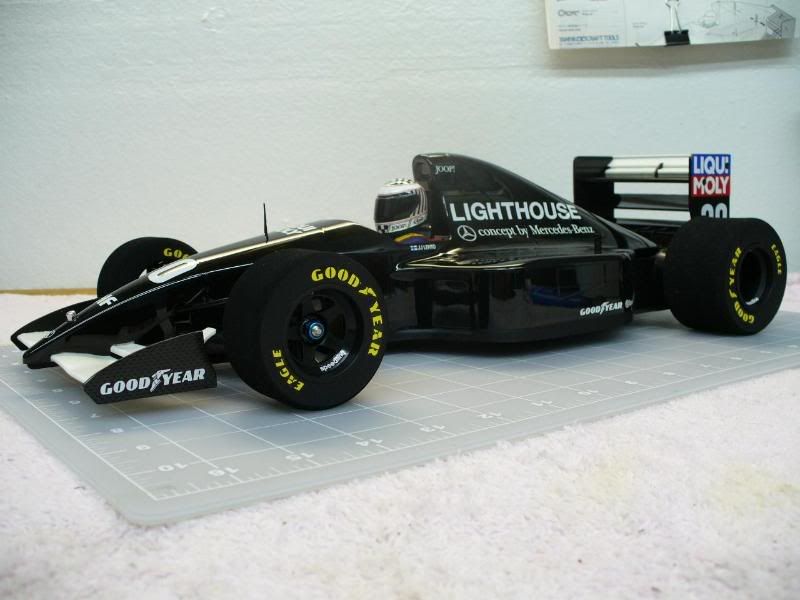 11-06-2008, 09:09 PM
---
Wow! that's fantastic, who'd have thought you could do such a stunning looking car with a flat black body.

I've just pre-ordered an F103R and I would really like to do the body up as an Alonso Renault, either from this year or possibly one of his championship winning cars - it really depends what decals I can get. I've done a few bodies over the years but nothing too flash so this will definitely be a challenge, just wondering if besides the tips here you've got anything else to recommend?