Tekin RS ESC sensored
05-19-2011, 05:29 PM
Tech Elite
Voltage Booster
---
Hi Guys,

I'm taking delivery of a 12th scale this weekend, I'm planning to use my Teking RS Pro. Will I need to use a voltage booster to en sure that the Radio gear gets sufficent voltage?

Mark
05-19-2011, 05:41 PM
Tech Lord
Join Date: Dec 2003
Location: HVR_ WEEKI WACHEE FL
Posts: 10,377
05-19-2011, 09:51 PM
Tech Elite
05-20-2011, 12:02 AM
Tech Champion
Join Date: Mar 2003
Location: Intergalactic Planetary
Posts: 6,542
---
05-20-2011, 01:54 AM
Tech Apprentice
Join Date: Mar 2010
Posts: 92
---
Would one of the Tekin Team kindly give me some advice on settings for the following UK track. Track is approx 40-45 metre straight (approx 130-140 ft) and is very grippy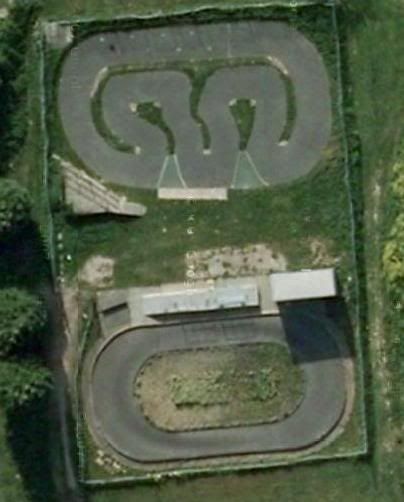 Will be running a Trinity Epic D3 (13.5) in a HB TCX
My thoughts are (correct me if wrong)
End point 18000 (approx)
Start 3500 (approx)
Ramp 3
Boost 50
Turbo 16
Timing 50
Profile 3
Delay 0.5
No timing on motor and approx gearing 7.12
thanks for your help
john
05-20-2011, 02:19 AM
Tech Regular
Join Date: Nov 2005
Posts: 321
---
that is a picture of the old adur track not the one you will be racing on for the stcc
05-20-2011, 05:49 AM
Tech Elite
---
Originally Posted by
RedBullFiXX
thanks
05-20-2011, 07:24 AM
05-20-2011, 07:25 AM
05-20-2011, 07:26 AM
05-20-2011, 07:42 AM
Tech Elite
Join Date: Sep 2007
Location: Palm Beach, FL
Posts: 2,562
---
I haven't run 13.5 in a while but here is my input:
Your start RPM doesn't need to be so low for such a large track. 5,000 or even 8-9,000 RPM for a 13.5 on a large flowing track will be fine. Go to like a 22,000-25,000 end. Decrease your turbo delay to about .3 or so. You might want to start with less turbo than 16. Not sure on the gearing.
05-20-2011, 08:50 AM
Tech Adept
Join Date: Mar 2011
Location: Go Big Or Go Home #WINNING
Posts: 114
---
Originally Posted by
Randy_Pike
I'll give that a shot, it's a duo 3 and a tekin 17.5 that I have. I'll set these both to 0. I'll try those settings with turbo and adjust motor timing from there, looks like James and I for trans ratio and gearing are setup the same so I'll be giving this a shot tonight when I go race, thanks for the help Randy.
One question aren't we "supposed" to not go over 60* timing with boost and endbell timing combined? What about when you add the turbo? Or does that just actually ramp up the rate of boost it's giving until max boost / rpm?
Thanks for the help even though this was in the on-road section.
05-20-2011, 09:21 AM
Team Tekin
Join Date: Nov 2007
Location: Norcal
Posts: 9,857
---
60 is a relative figure,yes. However in some cases it can work. You're flirting with a line of failure...sounds like racing
05-20-2011, 09:23 AM
Tech Champion
Join Date: Mar 2006
Location: UK
Posts: 6,151
---
05-20-2011, 09:44 AM
Tech Master
Join Date: May 2008
Location: Indy-freakin'-ana
Posts: 1,156
---
Even though my question wasn't answered directly the info on gearing and drag brake helped. I'm running around 6.0 on the 10.5 and all ESC boost, 0 timing on the motor, so it is super torquey. I'll see if I can find a setup nearly as fast with timing on the motor and see if it smooths out the drag brake any.