2008 INTERNATIONAL INDOOR CHAMPIONSHIPS "IIC" LAS VEGAS
05-16-2008, 12:05 AM
R/C Tech Founder
Join Date: Aug 2001
Location: Del Mar, CA, USA
Posts: 7,063
---


This year everybody is more confident in the online thing and Scotty has a good idea of what he has to hold for the big names so he was able to open up almost all of the class spots, hence, you see more open classes. But actually by the numbers, it's about where I remember it from last year.
05-16-2008, 07:37 AM
Super Moderator
Join Date: Aug 2001
Location: Sun Prairie, WI
Posts: 6,585
---
7 days, 7 hours it is all a blur when it comes to Vegas.
05-16-2008, 08:55 AM
Tech Elite
Join Date: Aug 2004
Location: Do you feel you're a star?
Posts: 2,033
05-16-2008, 09:53 PM
Tech Master
---
So long as I'm not hung over like last year it "shouldn't" be a blur......
05-17-2008, 07:36 AM
Tech Rookie
Join Date: May 2008
Posts: 9
---
Not only blur but dazed to the brights.
05-19-2008, 08:44 AM
---
Scotty,
When is the confirmed list going up on site?
05-19-2008, 09:25 AM
Tech Master
---
05-19-2008, 09:47 AM
Tech Elite
Join Date: Dec 2005
Location: 5280 Raceway. Denver's finest RC facility
Posts: 4,773
---
now that is funny.
05-19-2008, 10:00 AM
---
Originally Posted by
The Bear
Okay Rettke thats how you want it. Lets have a recap of last year
1st off everyone finding that you mom is a sweet poa lets have a look at her in her finist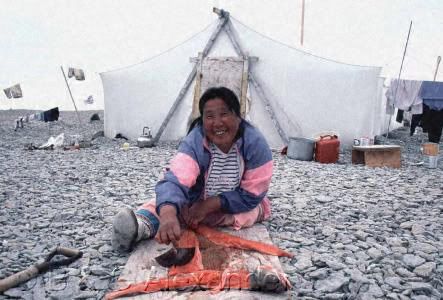 then we move on to dude wheres my car
---
Last edited by Kenny L; 05-19-2008 at

10:13 AM

.
05-19-2008, 11:30 AM
Tech Master
Join Date: Dec 2003
Posts: 1,701
05-19-2008, 11:53 AM
---
Luckily for the bear its a handout brushless race because we all know how his tuning technique's worked in the past
05-19-2008, 02:40 PM
Tech Master
---
Kenny, you are SO lucky I don't have a picture of you doing a face plant while trying to pick up your car after your first vegas run. It was the first thing Chris Goetz brought up to me at the gate. All about how hard your face hit the floor trying to protect your radio and car. So lucky Lambert, so lucky.



I'll be available all week long for everyone who wants:
1.) My mom's phone number
2.) Prank ideas (truce for me, but I'll brainstorm)
3.) a brushed motor tuned. Kenny has figured out how to crank the timing on brushless motors, but they don't smell nearly as good as the brushed ones I do with my mouth.
05-19-2008, 09:00 PM
Tech Champion
Join Date: Mar 2004
Location: 12TH-MAN COUNTRY
Posts: 6,816
---
Have Scotty decided on bodies yet? The Protoform DNA1, Parma Alfa/Mohawk, & the new Protoform R9-F in particular.
05-19-2008, 10:10 PM
Tech Champion
Join Date: Jan 2004
Location: Reno, NV
Posts: 7,289
05-20-2008, 06:07 AM
---
Now you guys are having too much fun here!