Tamiya mini cooper
06-23-2010, 06:51 PM
Tech Master
---
I like the paint job on this car.
06-23-2010, 07:30 PM
Tech Elite
Join Date: Jun 2003
Posts: 4,521
---
IL_AudiRacer, I use S-Grip with Tamiya hard foam inserts all around for asphalt. Then fine tune with traction compound.

Good luck on your race.

p.s. for me the tire runs better after around 30 minutes of running (the tire gets broken in).
06-24-2010, 05:03 AM
---
i'm guessing from this post it don't look the same anymore??
nice color
06-24-2010, 08:02 AM
Tech Fanatic
Join Date: Jan 2008
Location: Clearwater FL
Posts: 981
---
Thanks for the Help heres a couple pics of my MO3R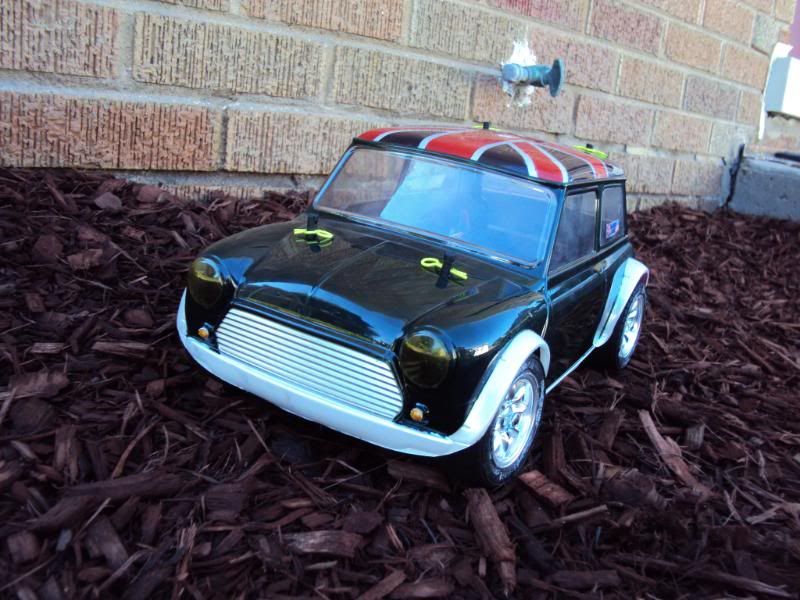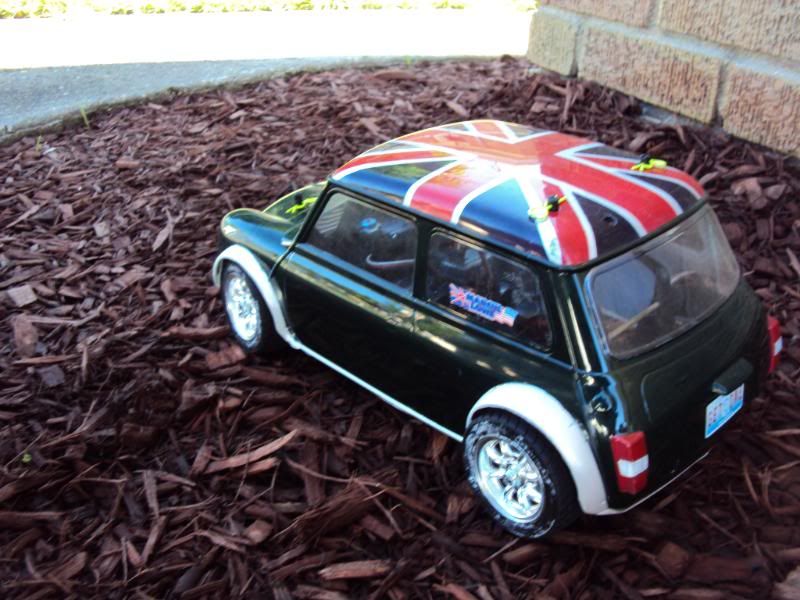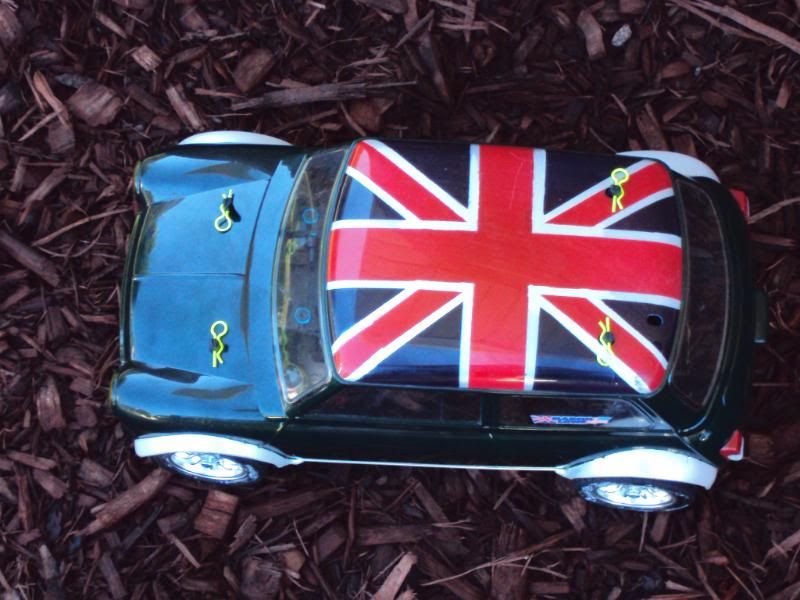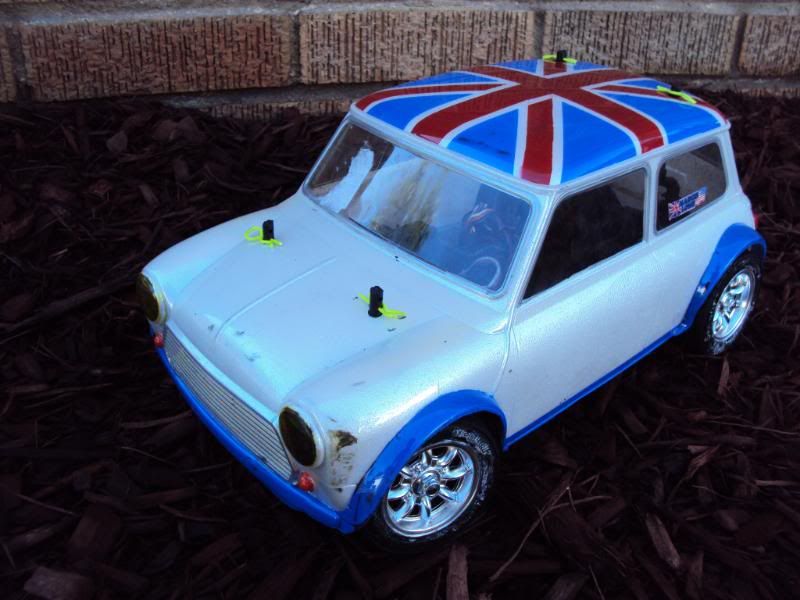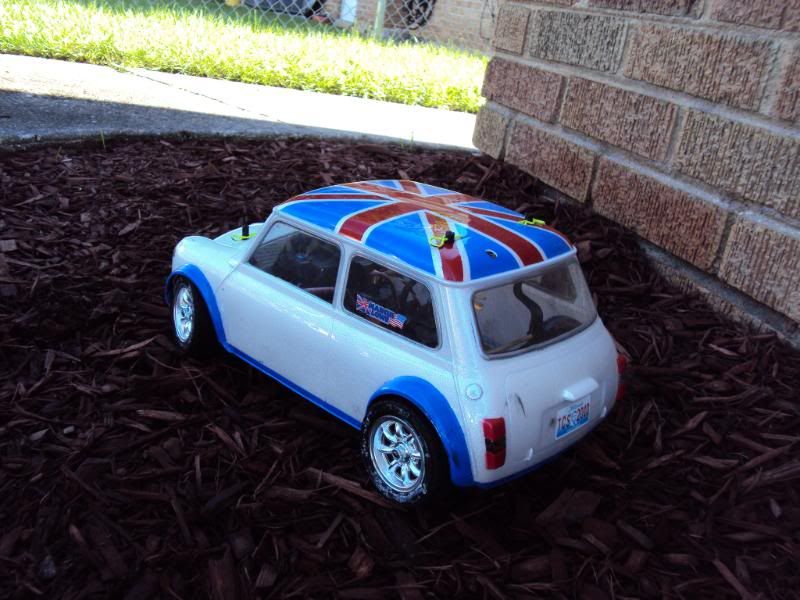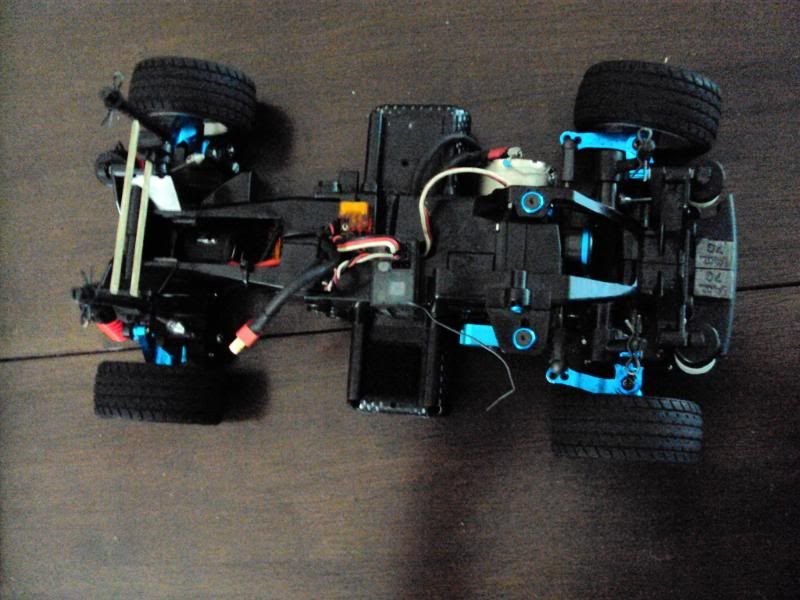 06-24-2010, 08:31 AM
Tech Master
Join Date: Aug 2002
Location: Maryland
Posts: 1,394
---
Any track that has decent straight sections.
Double stuffing can be used as a tuning aid as far as traction (if you know what your trying to accomplish and know how to achieve it) but for most its all about increasing the wheel tire diameter to a constant 60mm or just a tic over to get a straight line speed advantage.
06-24-2010, 11:22 AM
Tech Master
---
I never get tired of looking at all the different Mini bodies.
06-24-2010, 04:22 PM
Tech Master
---
Does anybody know where I can get a M01 mini kit or do any of you guys have one, I'm looking on behalf of someone that's interested in parts of a full kit.
06-24-2010, 05:42 PM
Tech Fanatic
Join Date: Sep 2001
Location: NY
Posts: 994
---
Interesting build, took some ingenuity. Thanks for sharing Tony G.
06-24-2010, 05:50 PM
Tech Addict
Join Date: Feb 2009
Posts: 658
---
I have a complete roller, with all Tamiya hop-ups and spares. Email me at
[email protected]
---
Last edited by gtfour93; 06-24-2010 at

06:06 PM

.