Dual Charger Stand....Ice, Checkpoint, MM, Advantage, etc
09-13-2007, 07:57 AM
Tech Master
Join Date: May 2005
Posts: 1,861
Dual Charger Stand....Ice, Checkpoint, MM, Advantage, etc
---
My LHS owner has been working on some acrylic charger stands. He has made quite a few single charger stands, but here is his first double stand. I really like it.
For the MM (what i use) he can cut a hole out in the bottom for the wires to come out.
He isn't mass producing them yet, but I let him know I would get a "feeler" out there to see if anyone would be interested....questions, comments, suggestions???
Pricing is yet to be determined.....
mcgoo
sorry for the crappy phone pics....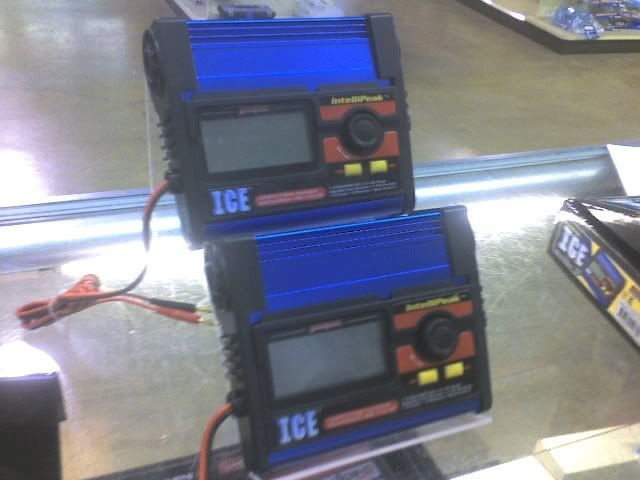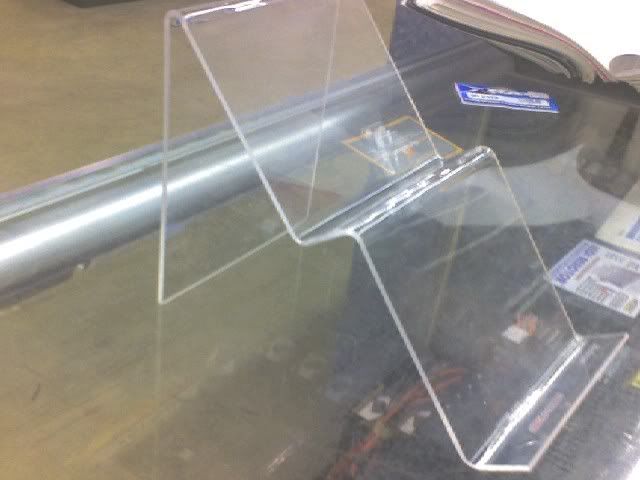 09-13-2007, 08:05 AM
Tech Addict
Join Date: Sep 2007
Posts: 546
---
nice man
09-13-2007, 08:17 AM
---
priced right i would take one, be nicer to see something more travel friendly in the design
09-13-2007, 08:51 AM
Tech Addict
Join Date: Sep 2007
Posts: 546
---
what about a peice underneath each charger to hold the battery
09-13-2007, 09:14 AM
Tech Master
Join Date: May 2005
Posts: 1,861
---
yeah, i told him my first concern was portablity....his single stands are nice - and you can just stack those side by side.....

he is toying with the idea of a battery holder, fan holes for behind the chargers, and a few other things.

this was his first go at at - so i just think it will get better....
09-13-2007, 09:28 AM
---
yeah it looks nice, would definatley get one for home if nothing else
09-14-2007, 02:30 AM
---
bump, price idea yet?
09-14-2007, 05:23 AM
Tech Champion
Join Date: Oct 2005
Location: Cincinnati, OH
Posts: 5,360
---
As a point of reference CarbonMan sells a carbon fiber dual charger stand for the ice and I believe that is priced at $30. So I would think it would need to be at or below that.
09-14-2007, 10:04 AM
Tech Regular
Join Date: Feb 2007
Location: babados
Posts: 269
---
very nice
09-14-2007, 10:28 PM
Tech Initiate
Join Date: Jan 2002
Location: Dallas, Texas
Posts: 23
---
I asked Mike today and he said $15.00 shipped UPS ground.

I think that is a great deal!
Currently Active Users Viewing This Thread: 1
(0 members and 1 guests)
Posting Rules
You may not post new threads
You may not post replies
You may not post attachments
You may not edit your posts
---
HTML code is Off
---